Streaming live video has been made incredibly easy by Reelsome. Once you signed in using a Facebook account, you can start streaming live just two taps (tap new on the app toolbar, then tap the record button). Once you've started recording you can opt to share a reel (stream) live to your Facebook wall, alternatively you can share a reel just to your Reelsome friends.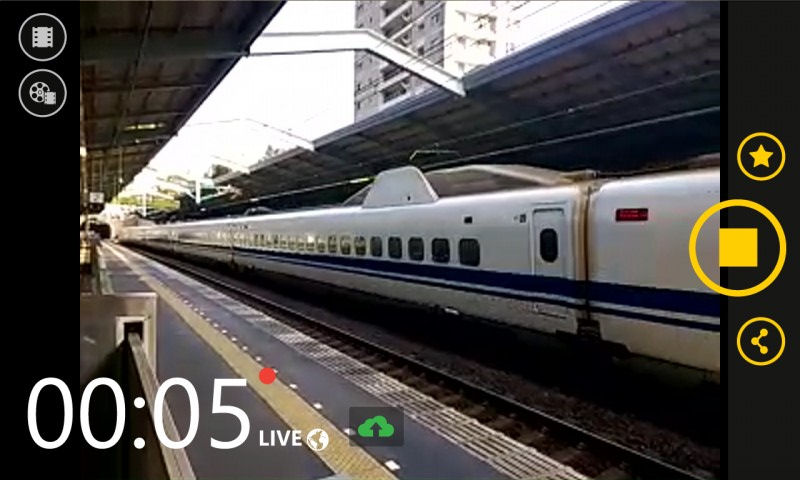 Once a recoding has been completed you have the option to delete it, or to save it to the Reelsome service. Such reels will then be listed in the "my reels" section of the app. From there you can choose watch a reel, share it with friends, or delete it. What impressive about Reelsome, technology considerations aside, is that there's very little effort required to make the content you produce available publicly, something that contrasts with "video and upload later" services like YouTube or Vimeo.
The app also make it easy to find other people's reels, with currently live reels listed on the opening page of the app. It's also possible to view recorded reels from friends, reels that were recorded nearby, and reels that have the most likes. Currently, there's not a lot of content available on Reelsome, reflecting the relatively recently released nature of the app. Nonetheless, there's just enough content to get a glimpse of what the community features might offer once the service become more popular.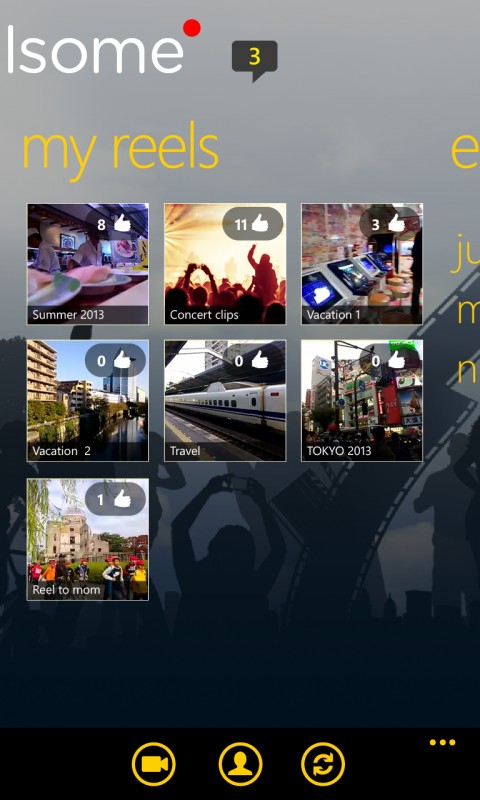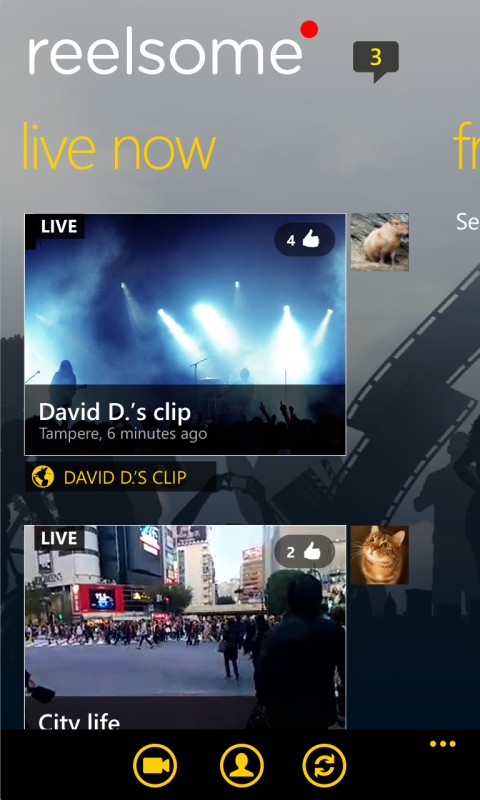 Live (smartphone based) video broadcast streaming services have been around for a number of years. One of the early pioneers was Qik, which provided an early alpha version as far back as December 2007. Qik was later bought by Skype in January 2011, but it was recently announced that the service would shut down on April 30th 2014. Qik never made it to Windows Phone and perhaps should serve as cautionary note about the difficulty in commercialising such services.
Nonetheless, there's no denying Reelsome has been implemented to a very high standard, with a good design and user experience throughout. Even novice users should have no trouble getting up and running with the app in a matter of minutes. It's certainly the slickest live video streaming service we've seen on Windows Phone.
If you're a Windows Phone user looking for a live video streaming service to share an event or experience with the world (or just friends and family) then Reelsome should be one of your top options.
Windows Phone Store description:
Reelsome lets you stream live video from your Windows Phone to family, friends or the whole world. You can choose who you share your moments with. All you need to do is register with your Facebook account and start filming. Live streaming with Reelsome is always free. For storing your streams you get 1 hour of storage for free. If that isn't enough, you can upgrade your account for more storage. We want to make filming and watching live video streams easy and possible for everyone with a smart phone in their pocket.

Reelsome is a free download from the Windows Phone Store. Streaming video is free, as is the first hour of video storage. If you wish, you can upgrade to a premium account and get 50 hours of storage for €1.99 a month or €19.99 a year.