The 'free' bit refers to the persistent, always-there banner ad at the bottom of DartsMatch throughout play, which is fair enough - the developers need an income. But in this case I really, really wanted to pay to make the ads go away. DartsMatch is a top notch title, built on the award winning Unity engine and deserves a menu option or in-app purchase to remove ads. I don't even care how much it is - just take my money.
From the Store description:
Game on! Focus, concentration, a steady finger, big scores and crowd-pleasing finishes is what's needed to beat a number of tough computer opponents and your Facebook friends in 'Darts Match', the most lifelike darts application on the market.

Played on an officially approved PDC/Unicorn dartboard and in a pub-style atmosphere, 'Darts Match' offers a natural throwing action in a range of popular darts formats, perfect for both the avid darter and novice.

-Challenge your Facebook friends in games of 501, 301, or Round the Clock.
-Play classic games of 501, 301, and Round the Clock against a range of computer opponents at difficulty levels easy, medium and hard.
-Determine the number of sets and legs played.
-Customise your darts in the darts store with a choice of flights, shafts and barrel.
-Perfect your throwing arm in practice mode.
-Improve your throwing accuracy with a game of round the clock.
-Records three-dart averages, checkout percentages, number of games won and total number of 100+, 140+, and 180 scores.
-Suggested checkout finishes.
-PDC/Unicorn approved dartboard.
-Realistic caller and crowd sound effects.

Here's DartsMatch in action: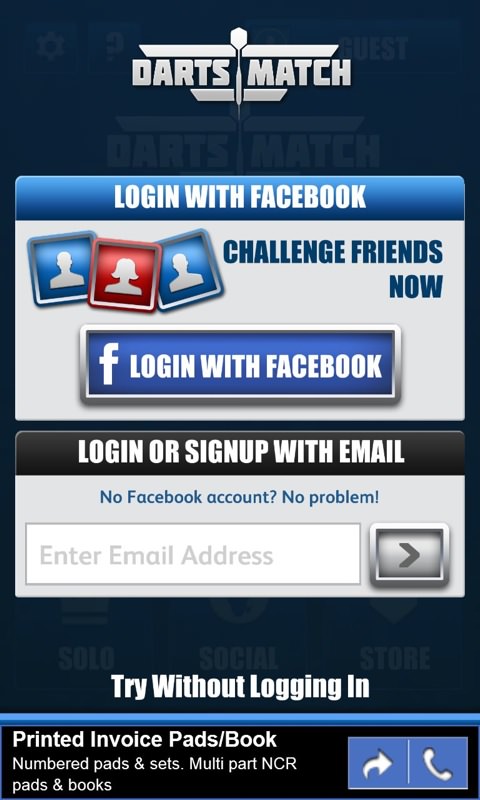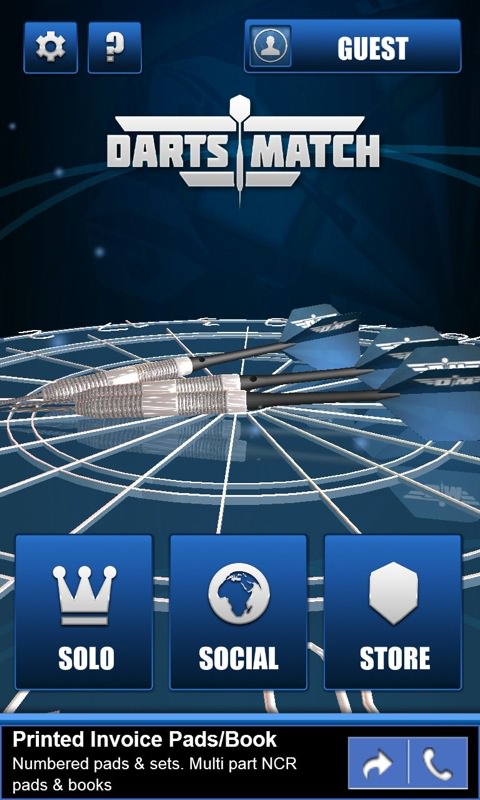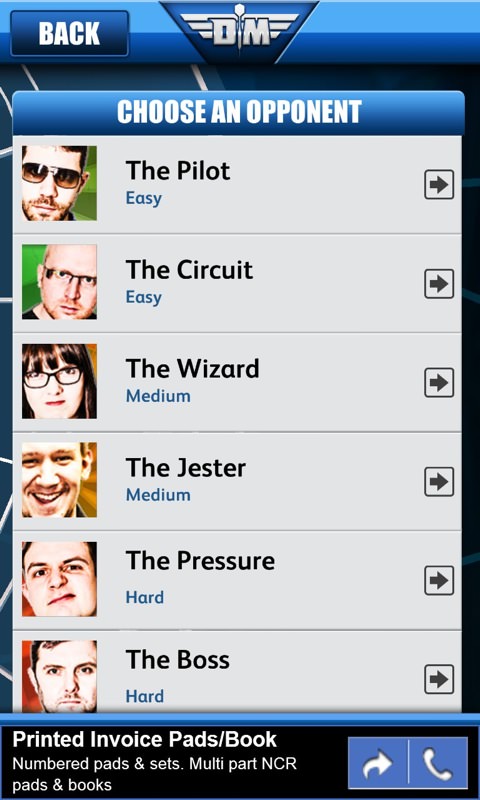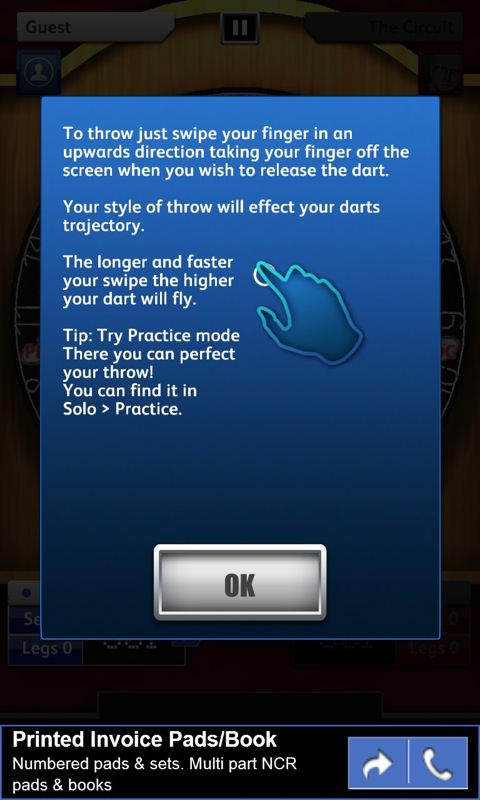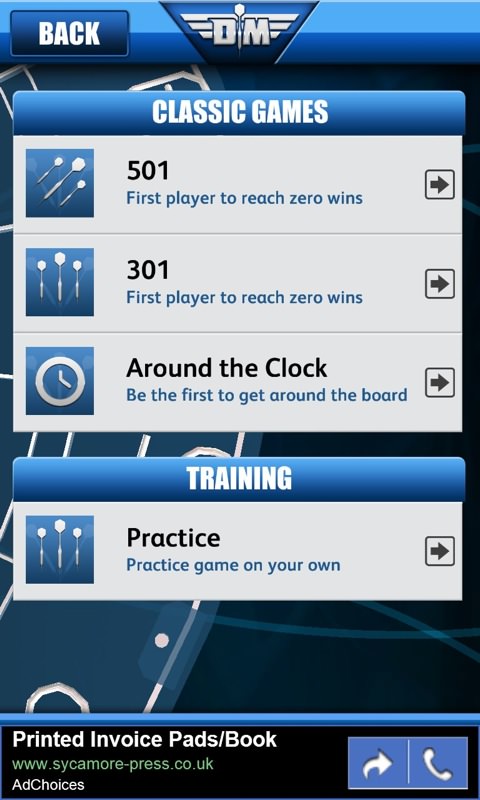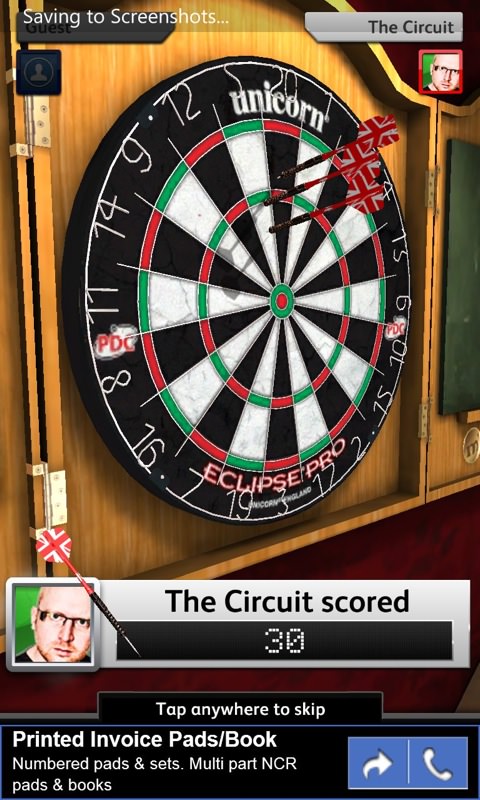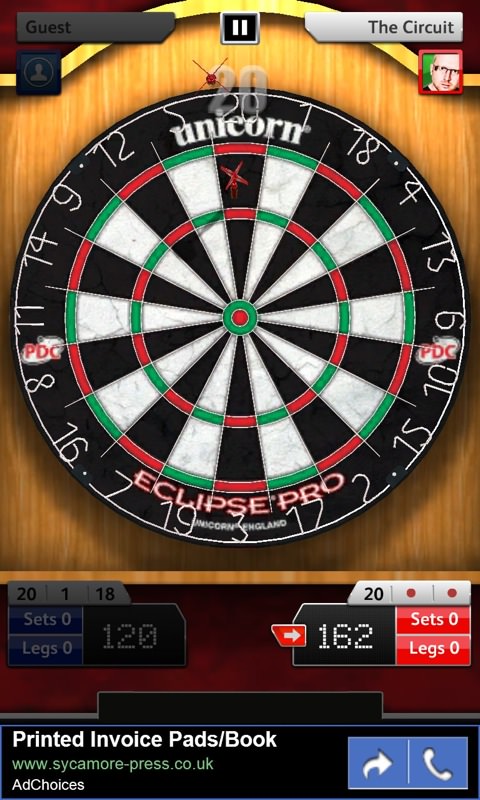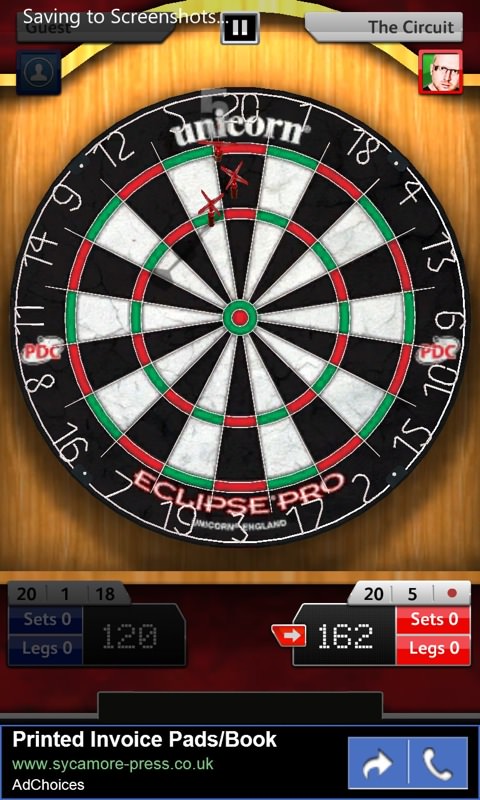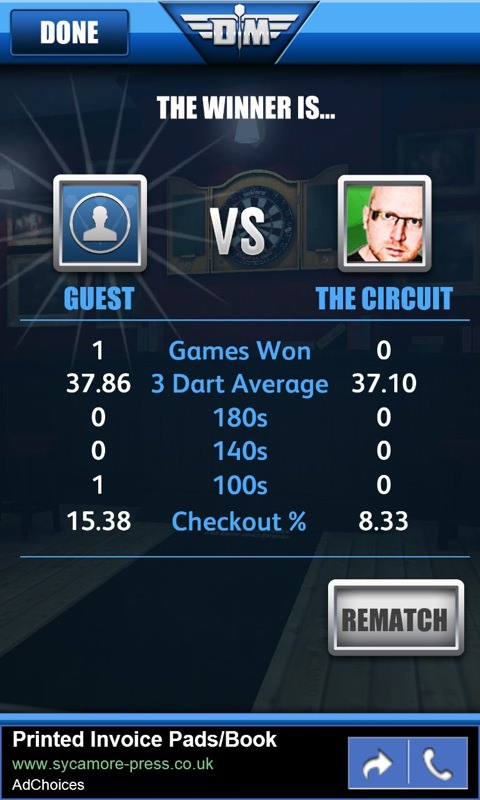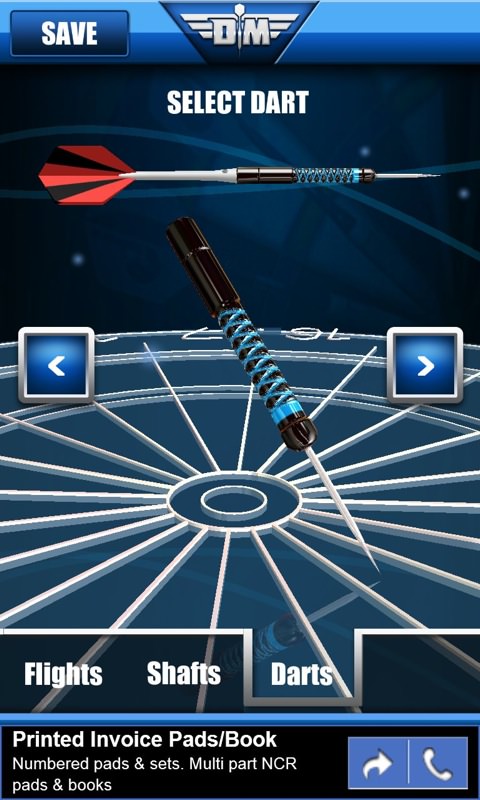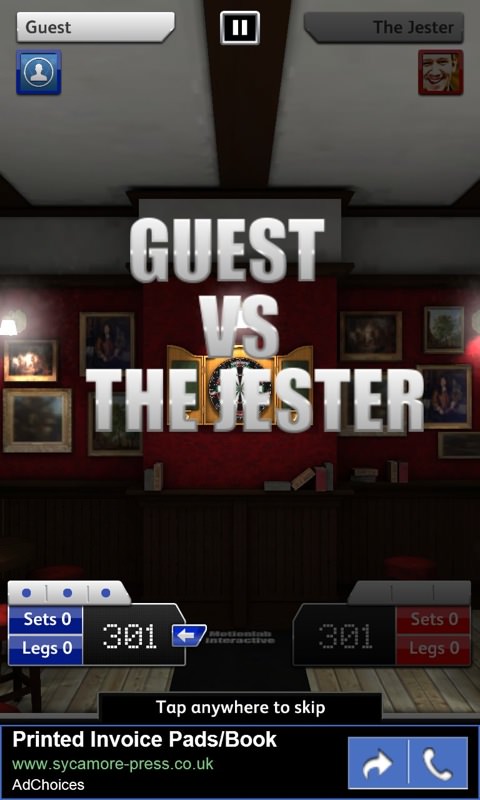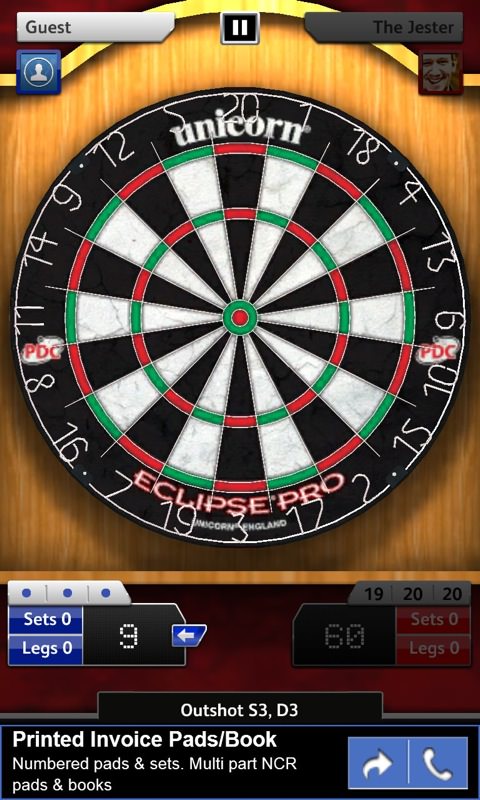 Highly recommended - developers, stick in an IAP for the ads - please. In the meantime, you can download DartsMatch for free here, to see if you agree with me!