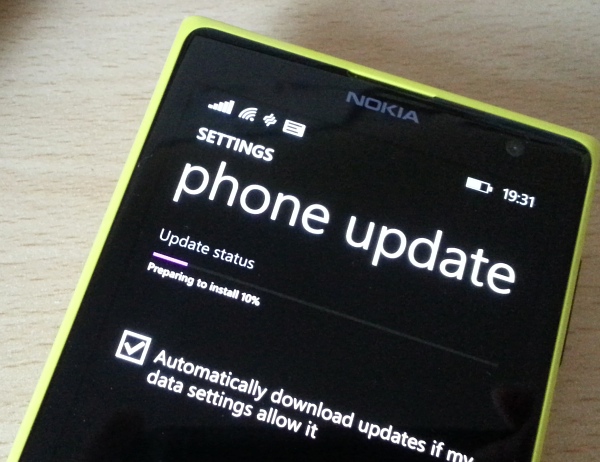 From the original blog post:
We've had an amazing response to the Windows Phone 8.1 Preview for Developers we began delivering one month ago today. Developers (and enthusiasts) have been putting the software through its paces and giving us great feedback. People are loving the new features like Cortana, Action Center, and the Word Flow keyboard with shape writing. We've managed to make the world's most personal smartphone even better, and folks are pretty stoked. Thanks to all of you who have been participating in the preview and telling us about your experience.

One of the cool things about the Preview for Developers is the direct feedback loop it creates among the savviest of user communities. We've received a ton of great feedback so far on what people like about Windows Phone 8.1, and some things we can improve. To that end, we're happy to announce that starting today we're delivering an update to the Windows Phone 8.1 Preview for Developers (build number 8.10.12382.878). This update includes several improvements based on the feedback we've received, and we're happy to be rolling it out after just one month.
If, like me, you're on the Windows Phone 8.1 Preview for Developers and want to get the update:
go into the Preview for Developers application
tap 'next'
sign into your Microsoft account again
go to Settings then Phone Update
tap 'check for updates'
The process will take a good fifteen minutes in all, so be patient.
I'll update this story as and when I get an official changelog. All we have so far is Joe B's tweet: "plenty of bug fixes including some battery improvements!"
It seems that I'll have to re-do my 8.1 tests, featured here!
I said, a month ago, that the Developer Preview shouldn't be 'reviewed' as such because it was clearly not meant for general public consumption and was evidently buggy - this update hopefully goes a lot further to taking Windows Phone 8.1 towards full readiness. And about time, seeing as the Lumia 630 has already started shipping. I predict a firmware update for that in a week or two's time!...