From the Store description:
All the 2014 Brazil World Cup results, fixtures, standings and scorers in real time, starting from the preliminaries straight to the final in Brazil!

You can follow your national team, check its match schedule in its way to the Cup, and share your comments with soccer fans from all over the World.

It works very well, though obviously most things are set to zero at the moment, since the tournament has started yet!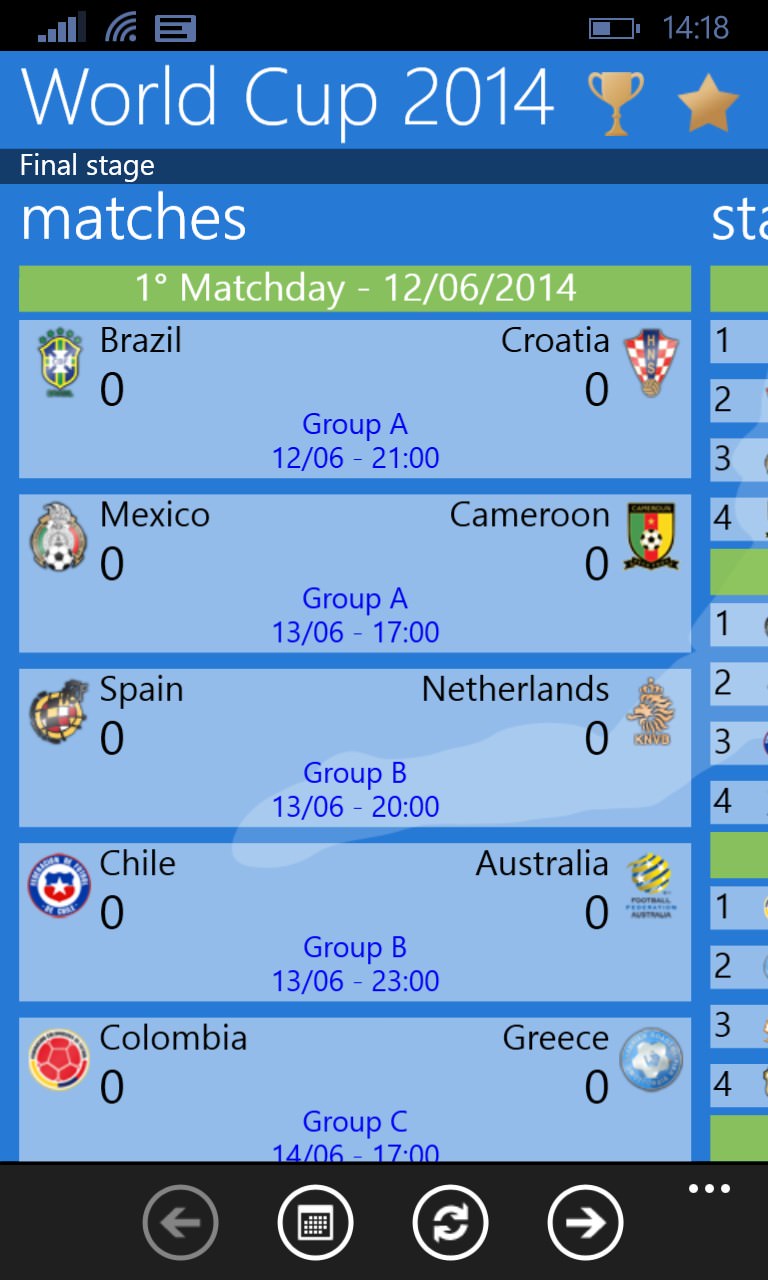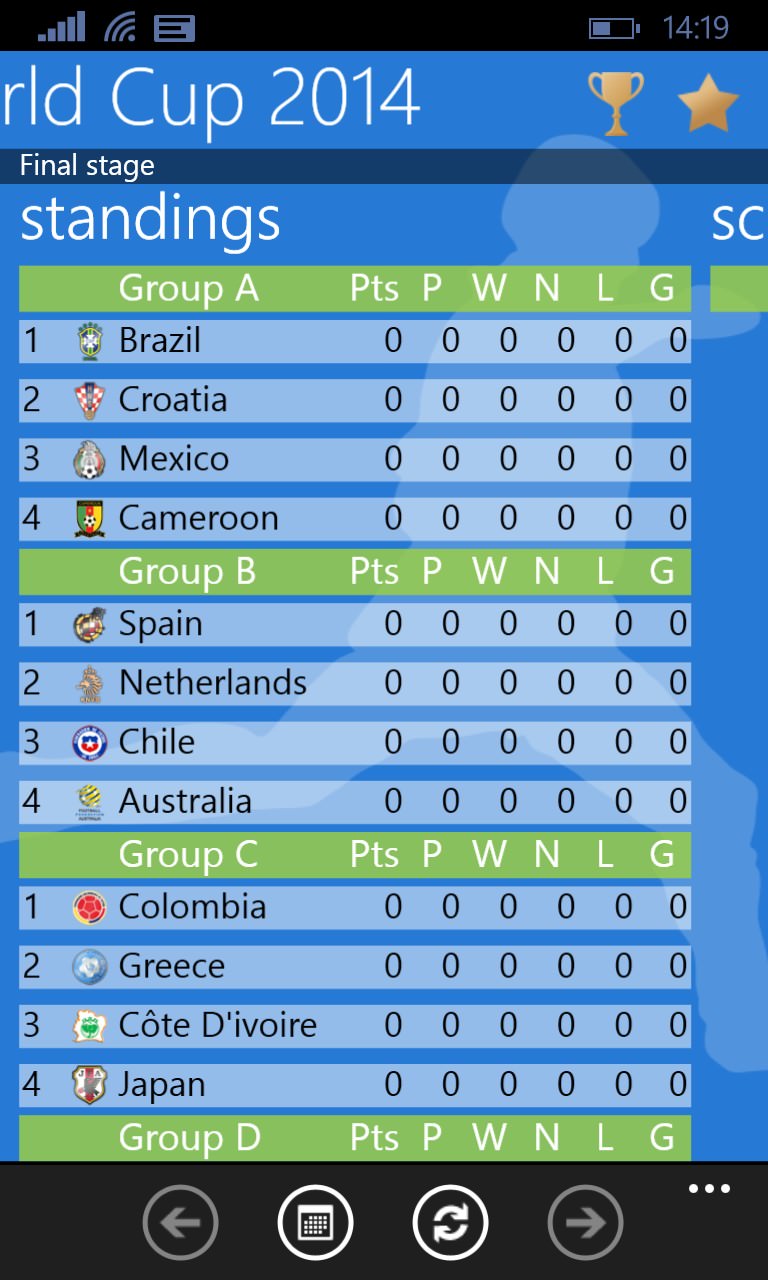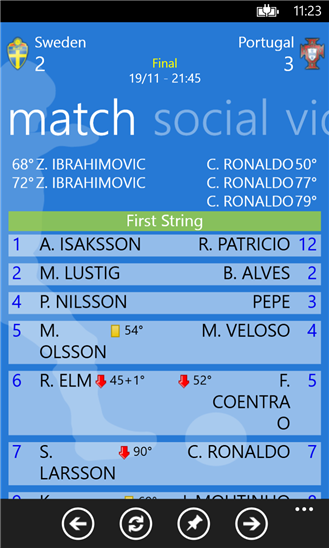 There are dozens of other World Cup helper applications in the Store, but you might like to start, at least, with this one. You can download this for free in the Windows Phone Store.