From the Store description:
Get ready for a bird-tastic FREE RPG adventure filled with "weapons" (whatever they could get ahold of), magic, bad guys and silly hats! Lead your feathery team into battle now – it's going to be EPIC!

EPIC BATTLES! Turn-based battles between our heroic flock of warriors and those green snout-nosed scoundrels! It's easy to play, but difficult to master!

EPIC WORLDS! Explore a fantasy Piggy Island with everything from tribal villages and frosty mountains to tropical beaches and mysterious caves!

EPIC CHARACTERS! Join Red, Chuck, Bomb and the other heroes as they face King Pig, Wiz Pig, Prince Porky and many more villains!

EPIC UPGRADES! Level up your characters, armor, weapons and potions to become a legendary hero ready to take on the mightiest pig warrior!

EPIC WEAPONS! Craft amazing battle-winning weapons like a wooden sword, frying pan or stick thingy with a sponge on top!

EPIC HUMOR! Plenty of offbeat humor and tons of quirky characters dressed in awesomely silly costumes - like a prickly cactus hat and a matching sword.

The word 'Epic' seems a bit over-used, but maybe that's just Rovio's quirky humour? Here are some screens of the game in action: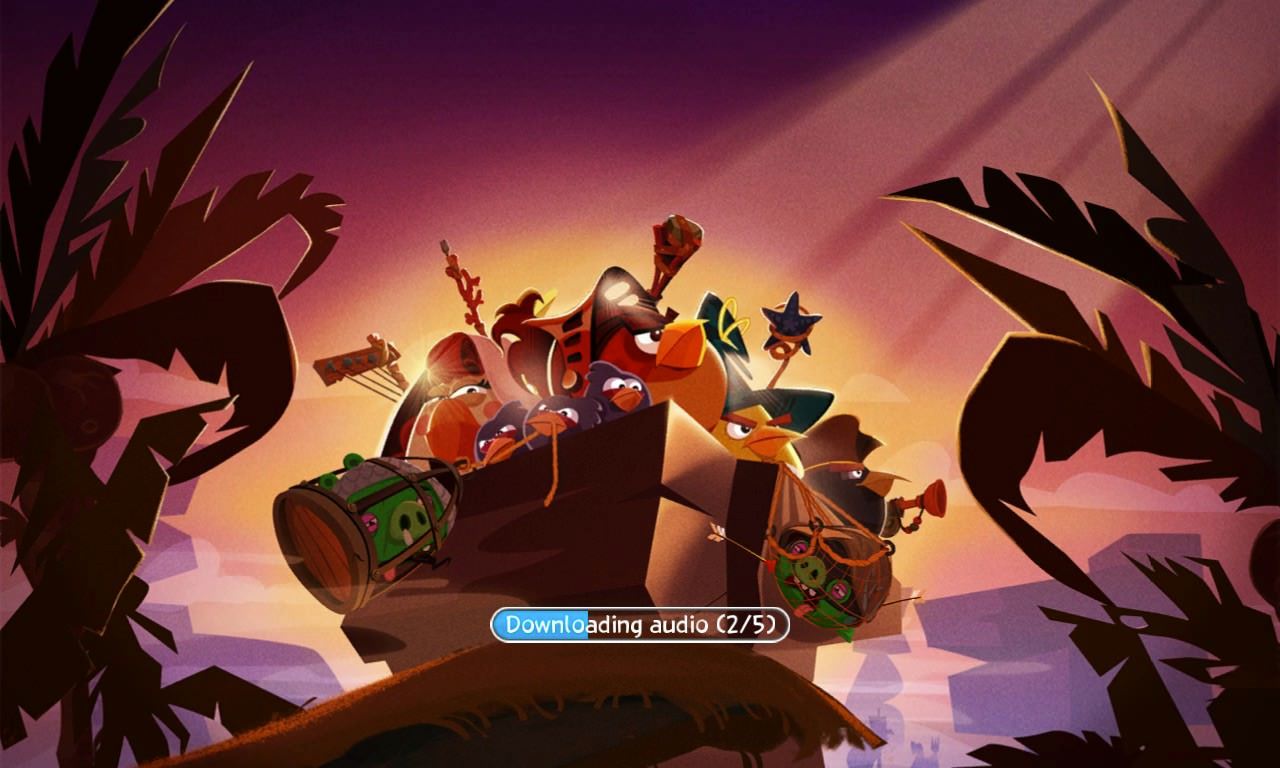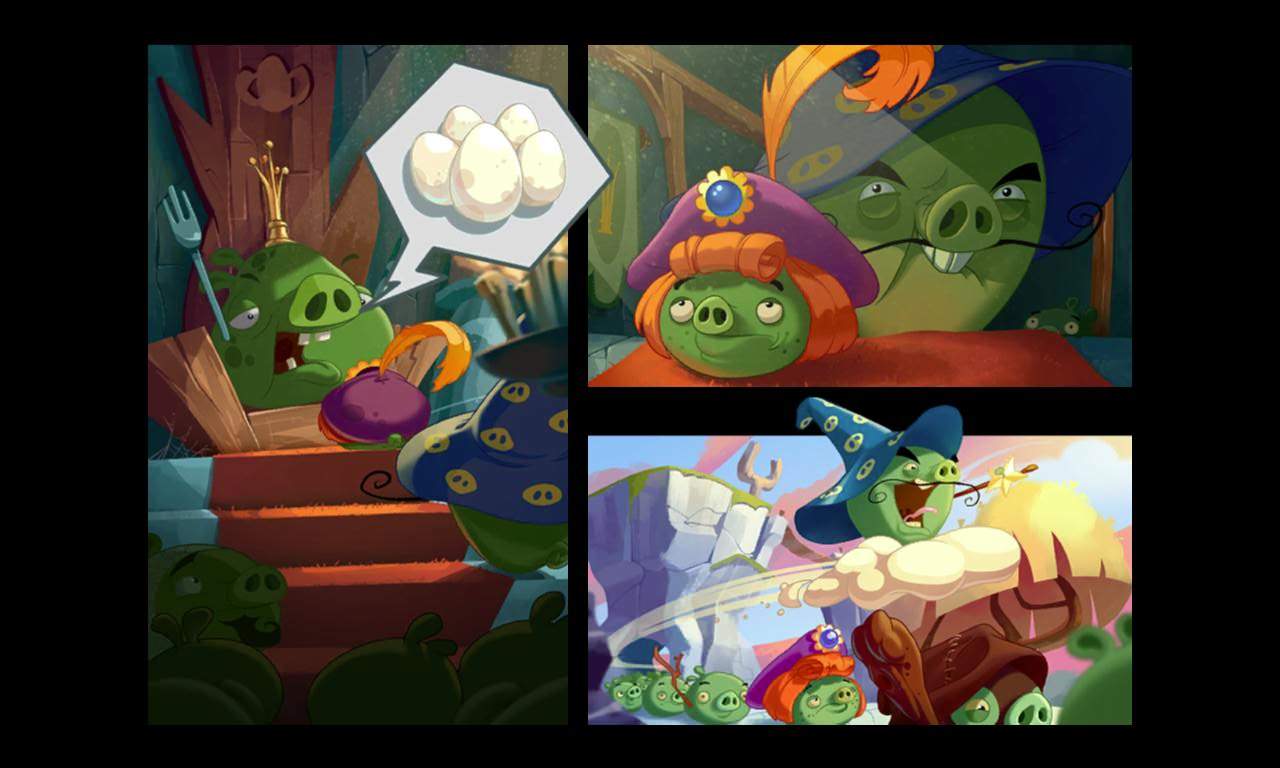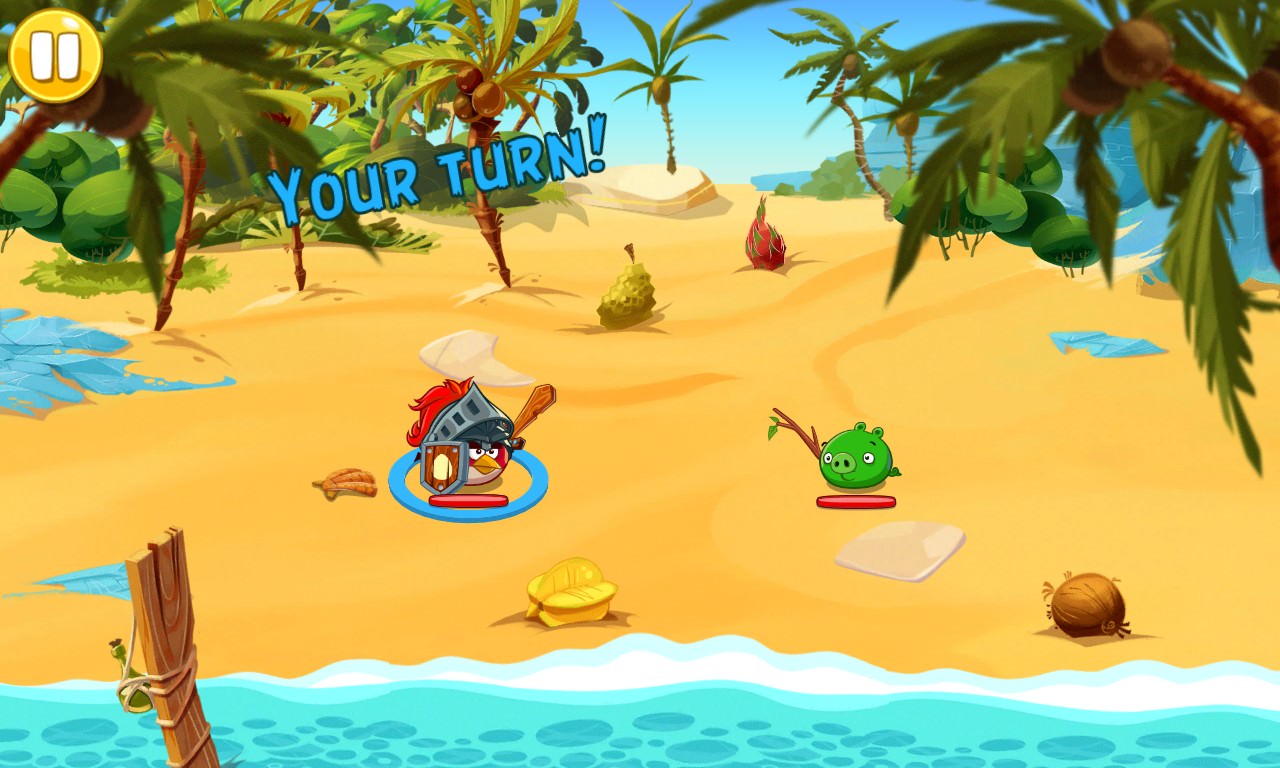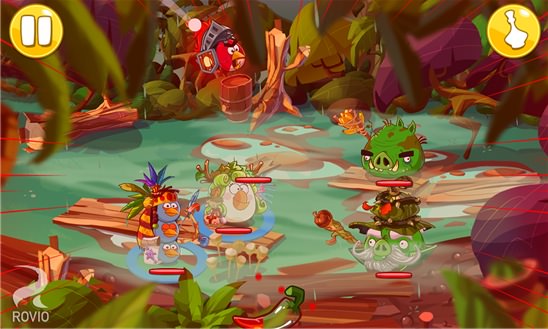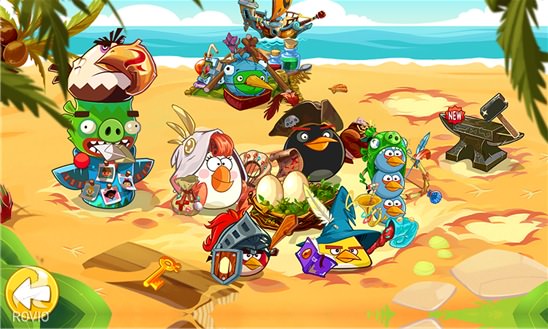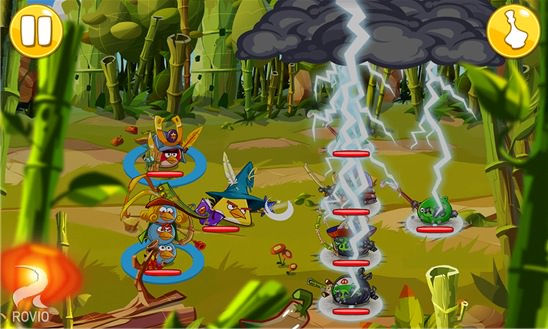 Despite the gloss, Epic did nothing for me, but then I'm not really a fan of combat RPGs and character micromanagement. Comments welcome if this is more your sort of thing - how far did you get into the freemium system? Is it well pitched?
In the meantime, you can download it here.