From the Store description we get this brief changelog:
Version 3.9.0.0 - yes these numbers actually mean something.

* Pretty much we just added more cards to the library - Fathers Day, World Cup. We will not be held responsible for the overwhelming love, kisses and smiles that can come from sending one our cards.

* Oh and some bug fixes a.k.a. we fixed the little things we had screwed up with the last update.

Here's the new topical content in action: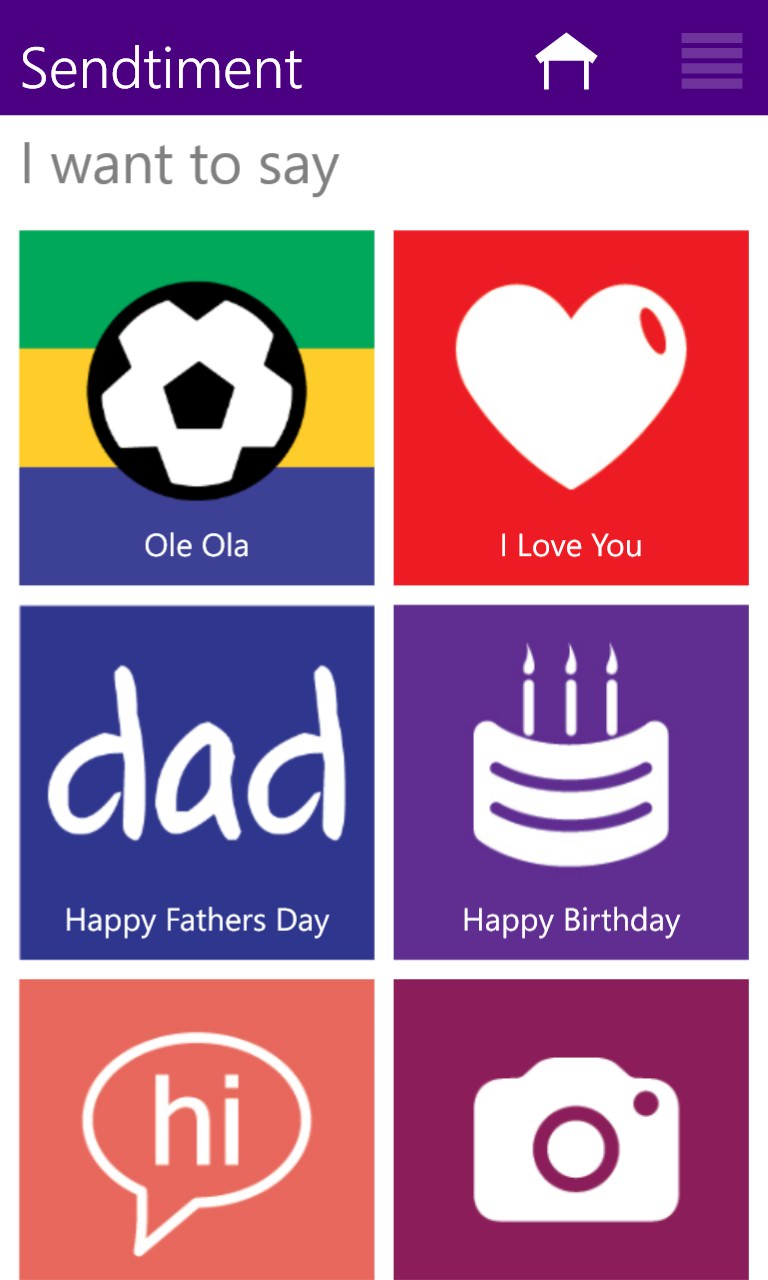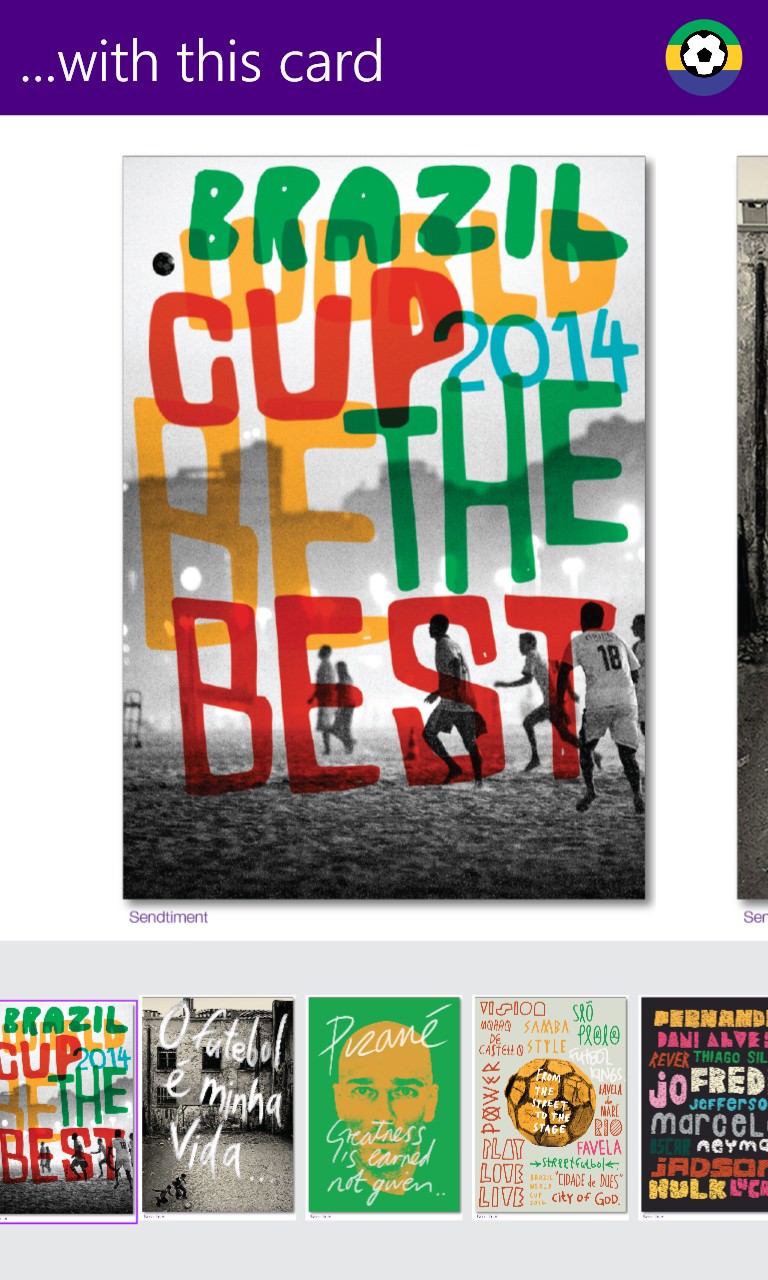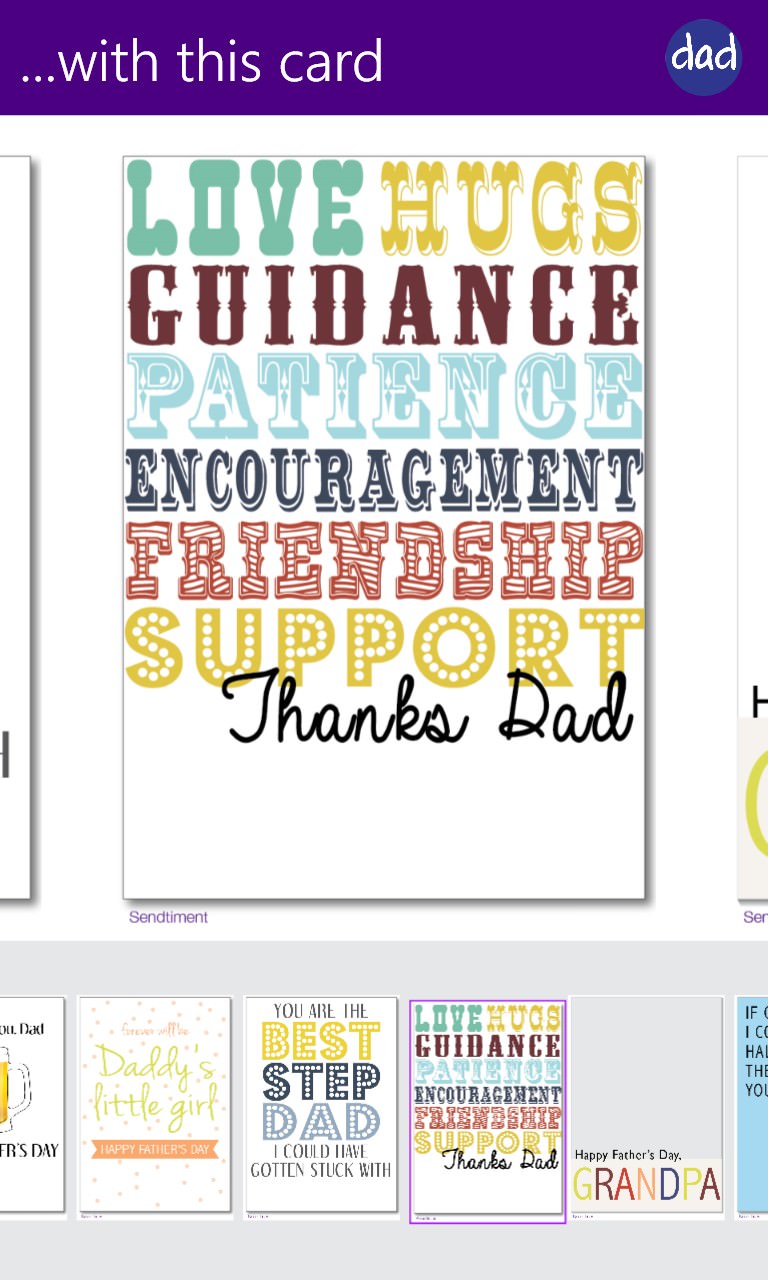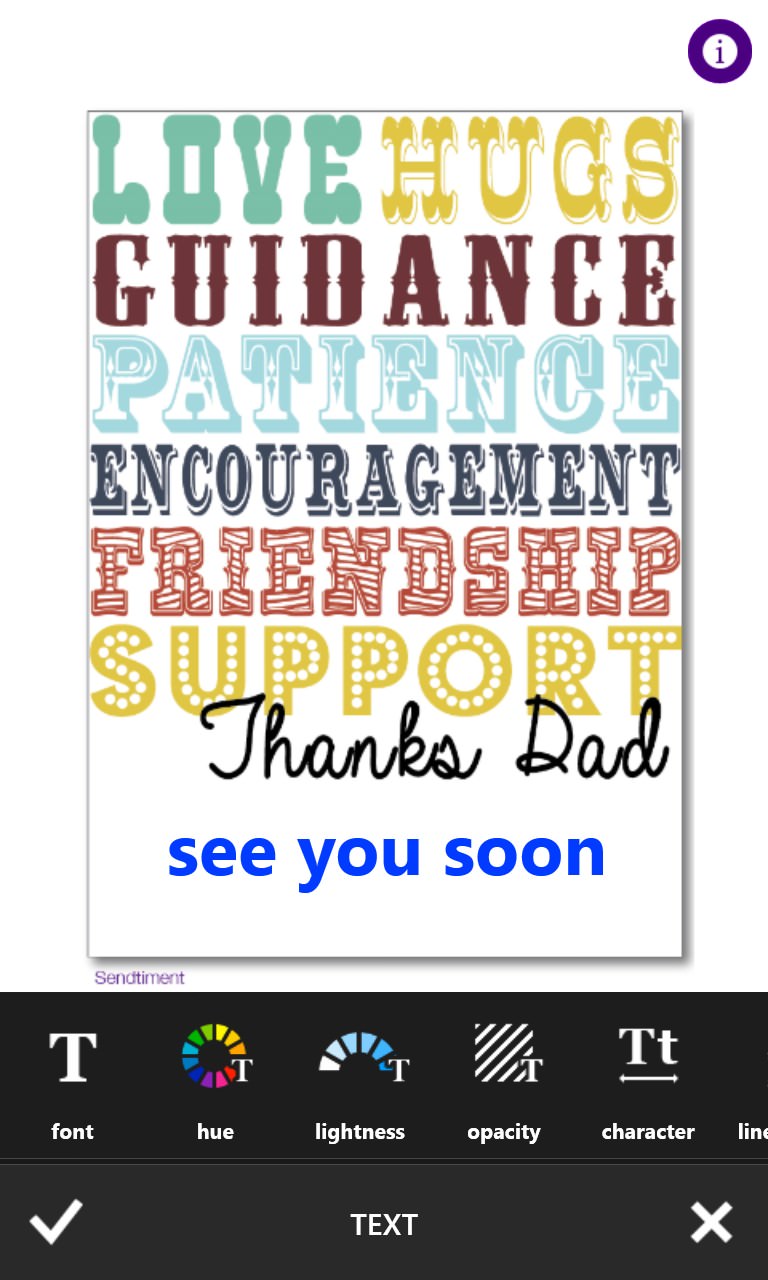 The developer does seem very responsive, I'm sure he'll be open to suggestions for future holidays and events. In the meantime, you can buy/update Sendtiment Cards here in the Store.