From the Store description:
8 Zip is a powerful file archiver for Windows Phone 8.1. Possibilities:


Create archive file (ZIP, 7z, TAR, GZIP, BZIP2, XZ)
Open archives (RAR, ZIP, 7z, ZipX, ISO, BZIP2, GZIP, TAR, ARJ, CAB...)
Strong AES-256 encryption in 7z and ZIP formats
Multi-volume archives extraction support
Extract files form archive
Add and delete files from archive
Open files in archives
8 Zip bears all the hallmarks of a port from other platforms and codebases - the full feature/compression-formats and the rudimentary UI here - but it does work on the whole, albeit without any finesse. Though most of that is surely due to Windows Phone's own file and folder access routines being fairly basic as well.
Here's 8 Zip in action: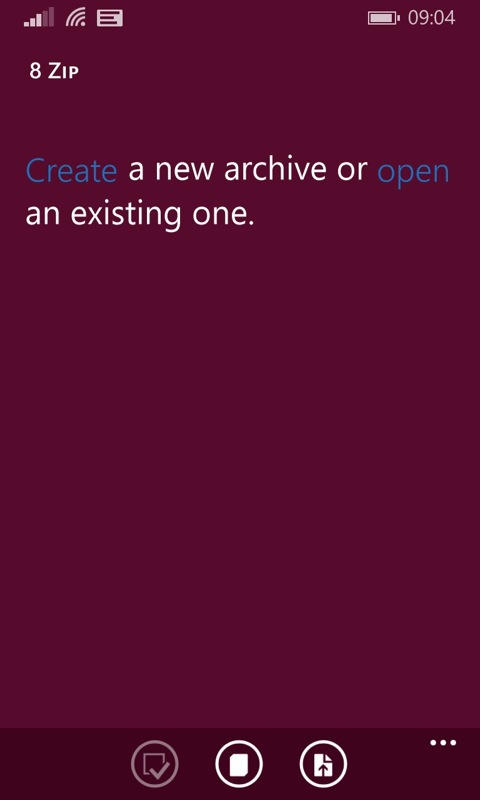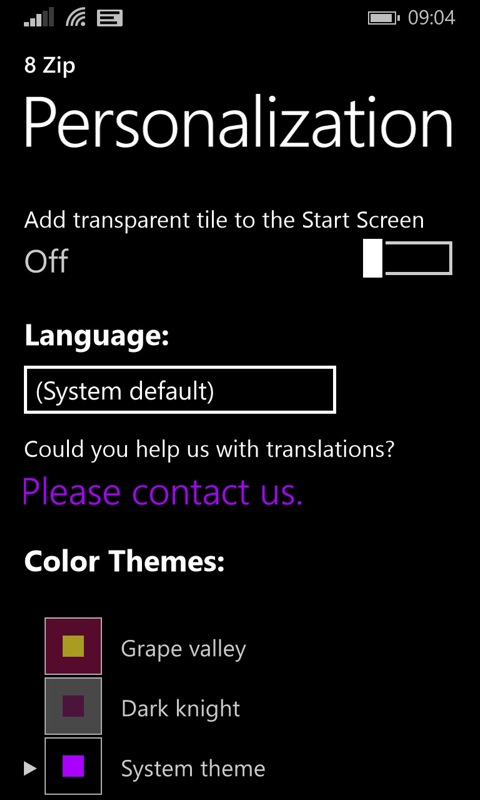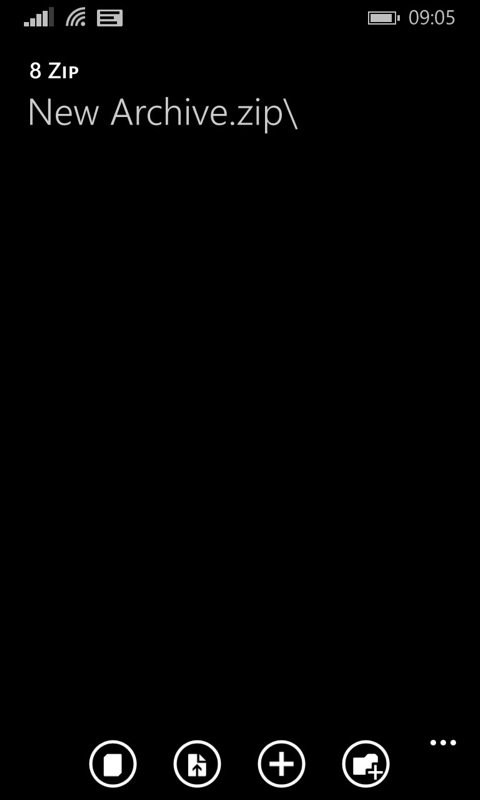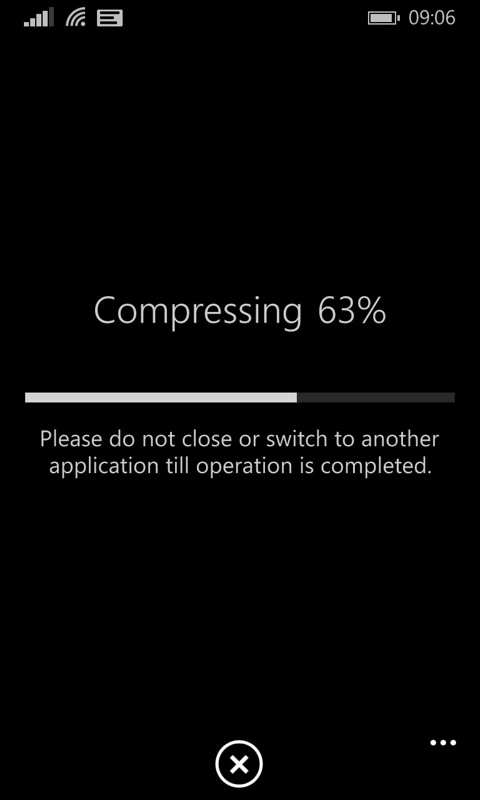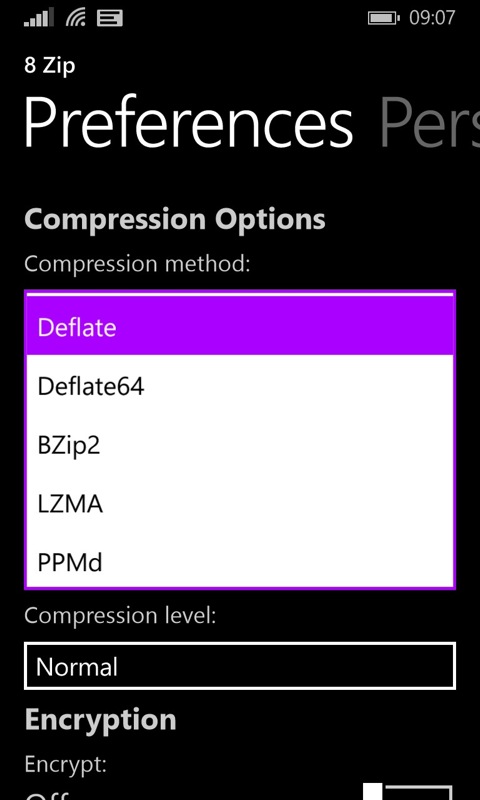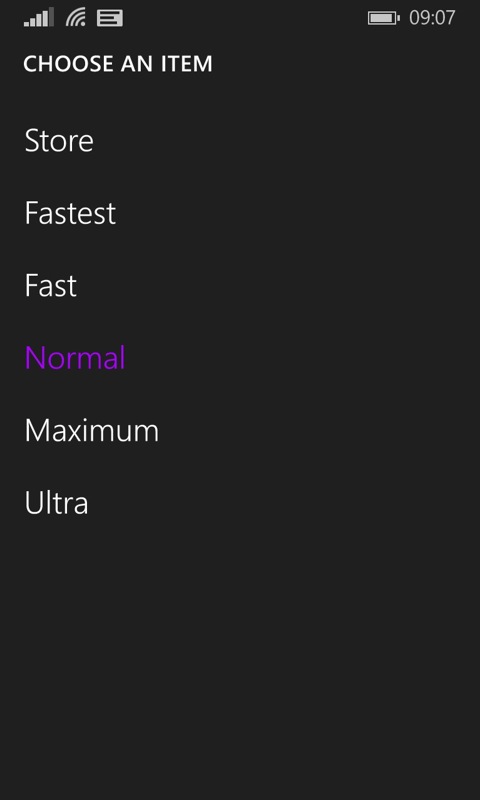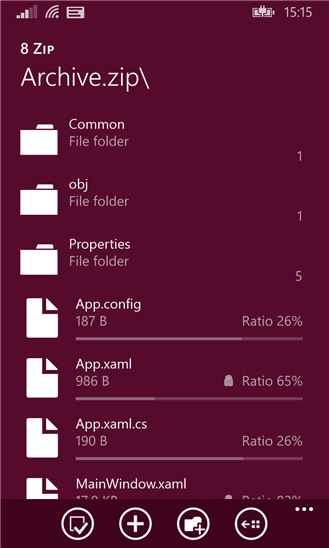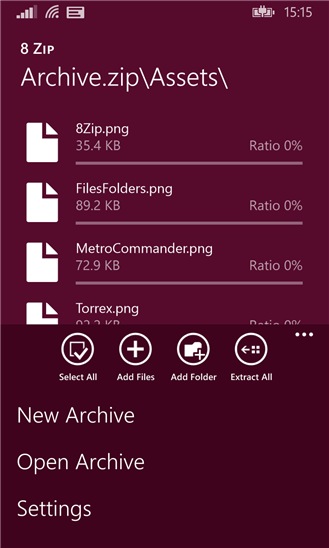 A great start, though expect updates fairly quickly as the tool becomes more polished. You can download 8 Zip for free here in the Store.