From the 'app' description in the Store:
Want fabulous fashion at your fingertips? Would you like to access the latest looks at the touch of a button? The Next app is the perfect way to shop with Next while on the move - and it's free!

Download our app and browse the exciting ranges of beautifully designed, excellent quality clothing, shoes, and homeware from Next. Refine your selections through the easy to use navigation and search, before adding to your shopping bag.


The full online range of hundreds of Next products
Easy to use navigation and search
Secure payment and access to your Next Directory account
Next day delivery promise when ordered before 10pm
Free returns
"Buy Now, Pay Later" feature
Store Locator
I'd jolly well hope it's free - given that it's just the web site!! Some screens of the wrapper in action: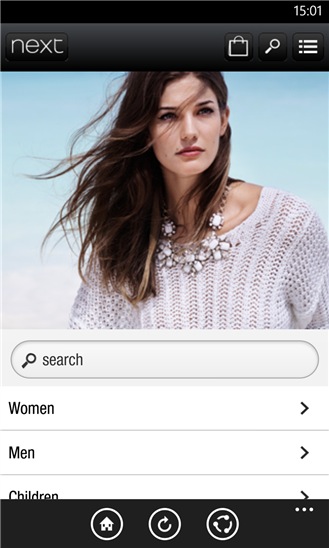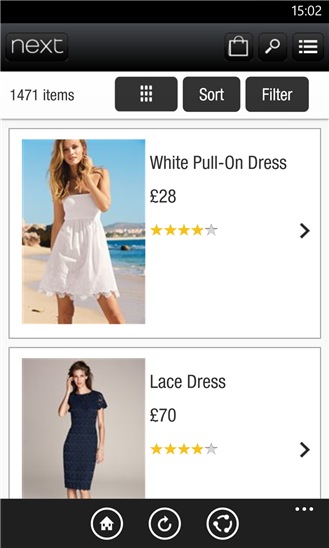 You can access this via Internet Explorer and m.next.co.uk or (ok, ok) via the app in the Store here(!)
Comments welcome - is an 'app' like this better than no app at all? Surely yes - though here's hoping that NEXT (and others) put some money into developing a real application next time, with native look, feel and performance.