From the LiveSino site, from a machine translation:
MIRA6 is Windows Phone 8.1 's first China Telecom mobile phone, dual sim dual standby support telecom. MIRA6 configuration, equipped with a quad-core Qualcomm 8612 processor, 8GB storage (expandable) and 1GB RAM, 5" HD screen, 8 megapixel rear camera, 5MP front camera, and Dolby sound. Forming a reference body, the thickness is 7.18 mm.
Here is the Hisense MIRA6 promotional video :
A shot of the announcement from LiveSino again: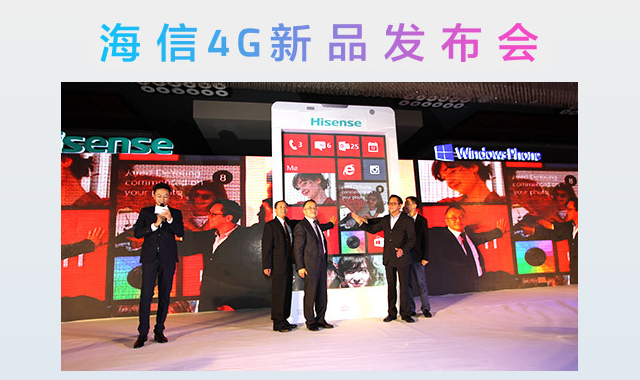 The standard specification for a mid range Windows Phone 8.1 smartphone seems pretty well set in stone now - for obvious reasons we'll never see the MIRA6 outside China, but even customers there may have to wait a while, given the control icon clues in the video above.