Skype has been plagued with performance issues, especially in regard to group IMs and 'fast app resume', so it's good to see Microsoft giving this more attention. And, doubtless, after the formal Lumia Cyan/8.1 update, things will be even more seamless.
The timing of today's update does seem significant, given the imminent release of 8.1 as an over the air update to 100 million Windows Phone users. As I've said before, "it's all coming together"....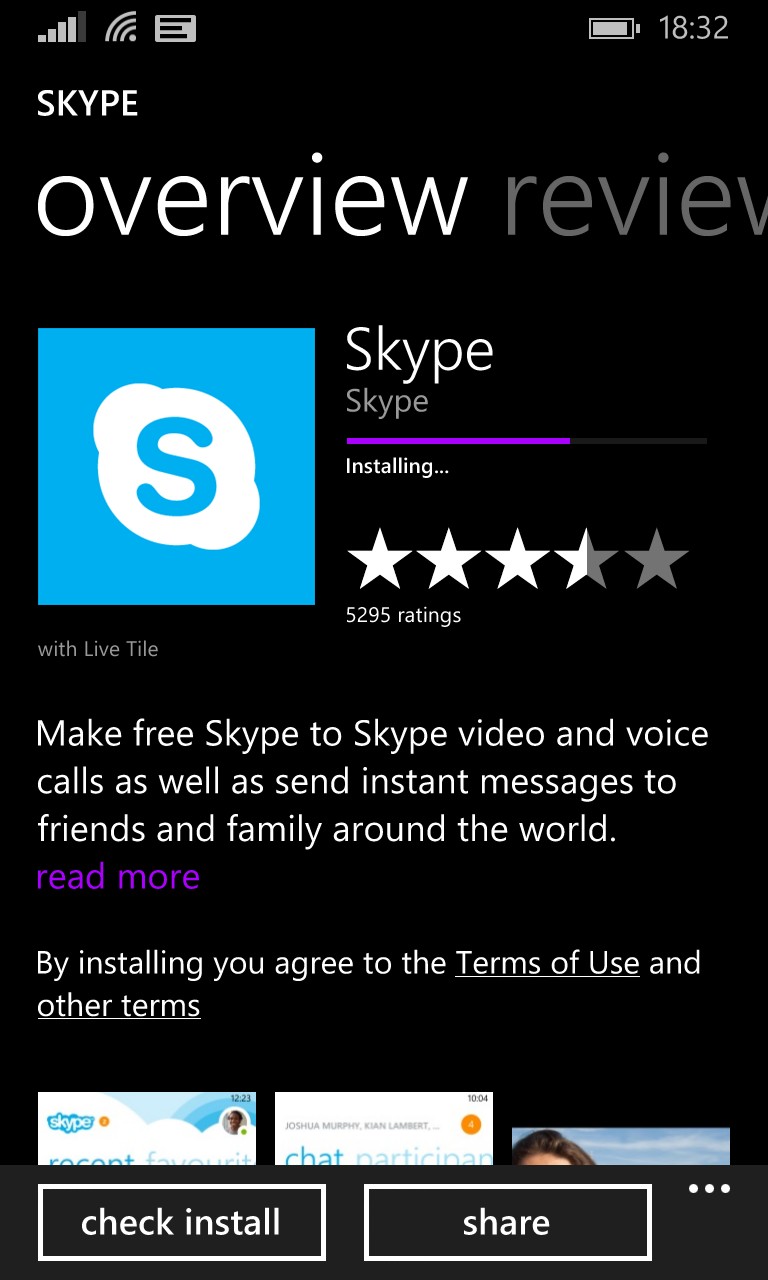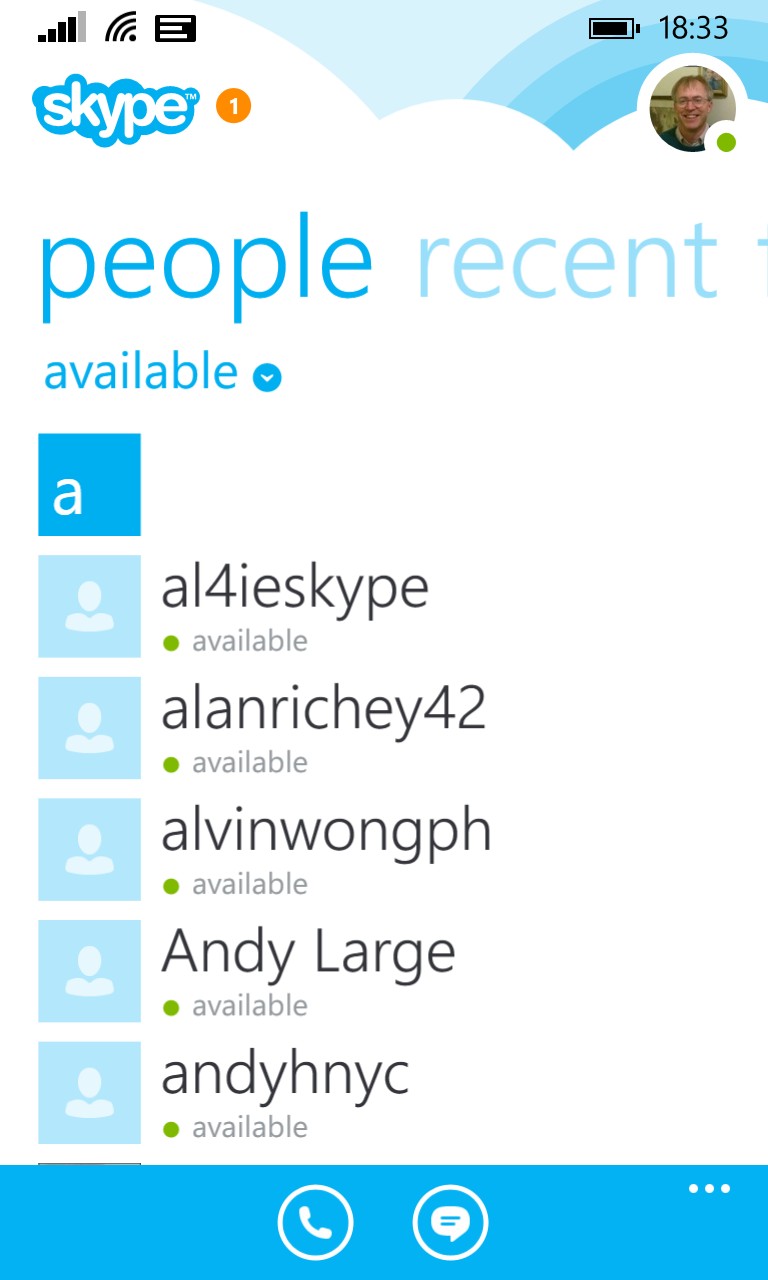 From the official Skype blog post, which is worth quoting in full, as it includes quite a bit that's really important:
Today we're pleased to introduce some exciting new capabilities in the Skype 2.19 update for Windows Phone 8 and Windows Phone 8.1. This update includes Cortana integration and video upgrade preview improvements for Windows Phone 8.1, and increased language support from 19 to 51 languages, fast app resume, and improved notifications for both Windows Phone 8.1 and Windows Phone 8.

Easily start Skype calls on the go with Windows Phone 8.1

Start Skype calls on the go with Cortana:

Cortana is the new personal assistant on Windows Phone 8.1 who keeps you closer to the people and things who matter most. Now you can start Skype video and audio calls by simply (see the video below) asking Cortana something like "Skype get Lara Kingwell on the screen". Cortana is currently available in the US on Windows Phone 8.1.

See your Skype notifications in the Action Centre:

Swipe down in Windows Phone 8.1 to see your email, text, social media and now Skype updates in the Action Center.

An experience centered on your conversations

Increased language support:

In version 2.19 we've increased the language support from 19 to 51 languages, meaning that even more people can connect on Skype for Windows Phone than ever before. Read more on the Skype Support page.

In response to user feedback, we've included the ability to edit your last sent message.

Improved notifications and fast app resume:

We've improved the performance of push notifications, to get you quickly back into the conversations you care about.