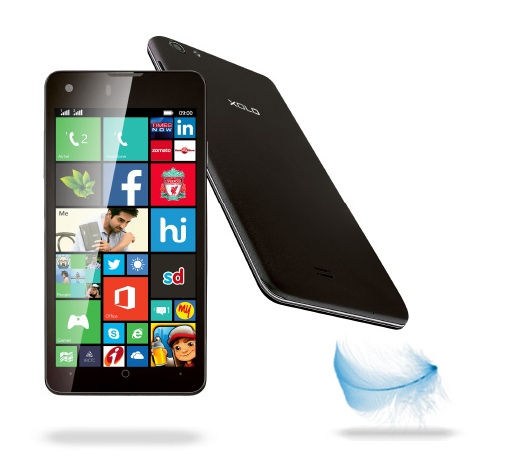 From the XOLO announcement page:
Light, Lighter, Lightest!

Only 100 gms in weight, the XOLO Win Q900s, is clearly the lightest smart phone available. One of the best in its category, it is a rare jewel that you can flaunt. Light on pocket, not on features!

Action Packed Features With Windows 8.1

The new Windows Phone 8.1 focuses on personalizing and customizing the phone with features that can be controlled by the user offering a multitude of features for work and fun. Personalized user interface with live tiles, single step access to favourite apps and faster swift typing experience with Word Flow keyboard are just a few of the upgrades. Also, find faster ways to connect via the People Hub, which bring together friend updates and social networks into one place.

Multitasking Is In Its DNA

Qualcomm® Snapdragon™ 1.2 GHz Quad Core processor with 1 GB RAM gives smooth multitasking experience that helps run multiple apps without any lag & crash.

Capture Your Magic Moments With A Magical Touch

XOLO Q900s comes with 8 MP AF Rear Camera with LED Flash & PureCel™ Sensor. The PureCel™ sensor provides bright & clear pictures in both high & low light environment. It also gives you the advantage of a 2 MP Front Camera.

Incredible Display Quality

11.94 cm (4.7") HD IPS DisplayOne Glass Solution provides perfect light transmission and better touch performance. It is fitted with Scratch Resistant Dragontrail Glass for scratch-free display. Now that's what promises you crystal-clear image quality when it comes to watching movies or playing games.

Dual SIM

Enjoy Dual SIM experience on windows phone, XOLO Q900s. It is one of the 1st windows phone with Dual SIM functionality. Now, manage your personal and professional life with a single device.
The typos in the copy above (sic), some of the worst of which I've corrected, don't inspire confidence, mind you. The 'PureCel' camera technology mentioned simply refers to a family of OmniVision sensors, with claimed benefits:
PureCel™ image sensors by OmniVision use innovative proprietary packaging and pixel technology to deliver industry-leading photon conversion, full-well capacity (FWC) and light sensitivity, while significantly reducing power consumption compared to previous-generation image sensors. The result is dramatically enhanced image and video quality in both high- and low-light conditions.

We'll see, though as I've often stated, physics always wins when it comes to cameras, and the Q900s unit seems to be in small 1/4" format.
100g is impressive, though lightness isn't everything. While attractive to some, many equate weight to quality, in terms of build materials, so it remains to be seen how 'solid' this feels in the hand. Not that we're ever likely to see this in the West, of course - this is likely to remain aimed at the huge Indian market.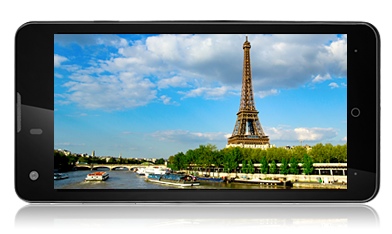 Of note is that the control icons appear to be physical, and not virtual, as with the majority of other Windows Phone 8.1 announcements so far. And the style of the icons indicates that the control spots could just as well apply to an Android device, so presumably XOLO is hedging its bets, with hardware that can be adapted to suit either platform at manufacture time.
See also the detailed specifications, available as a tab on the same page.