New for this brand new v3.2 are enhancements to sharing and uploading photos:
Tag your friends in a photo to start a conversation
Capture the moment by uploading multiple photos to a single tweet
Tweets with Twitter photos, Vine videos and other selected content now show with a preview in your home timeline
You can reply, retweet, favourite or follow someone straight from a tweet in your home timeline
Share photos through Direct Messages
Some of this matches what's in the Twitter clients for the other platforms, though the Windows Phone version continues to have some unique selling points, not least being able to run an AMOLED power-friendly dark theme.
My biggest beef with Twitter for Windows Phone remains the unintelligent way it handles 'catching up' with mentions/notifications. Stop using Twitter for a few days and all of a sudden you've got to refresh and refresh and keep going until everything's up to date. Something's clearly not optimised here - it doesn't take that long to download a few dozen (or even a few hundred) 140 character textual tweets.
In addition, there's still too much wasted space in the UI (not helped by the new interactive in-line controls, to be honest), plus there's still no integration with 8.1's Action Center. All things for the next update, no doubt!
Here's the new v3.2 in action: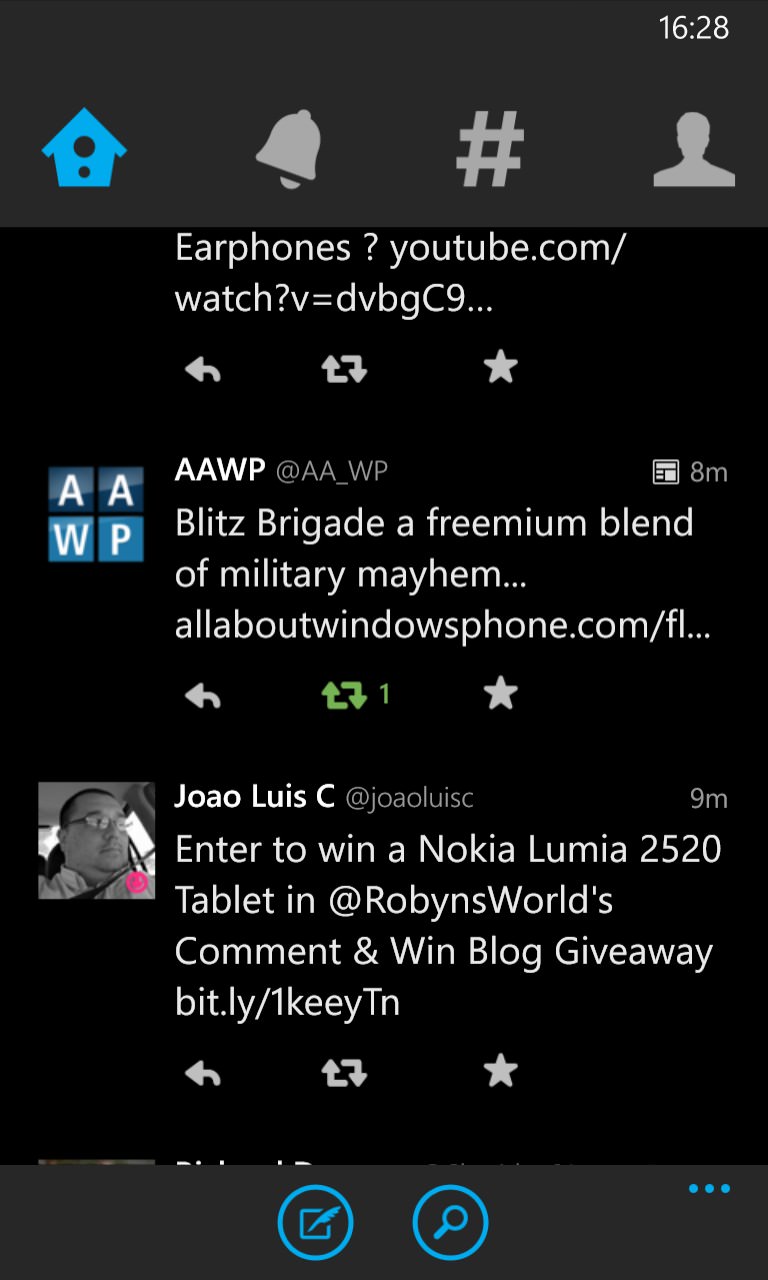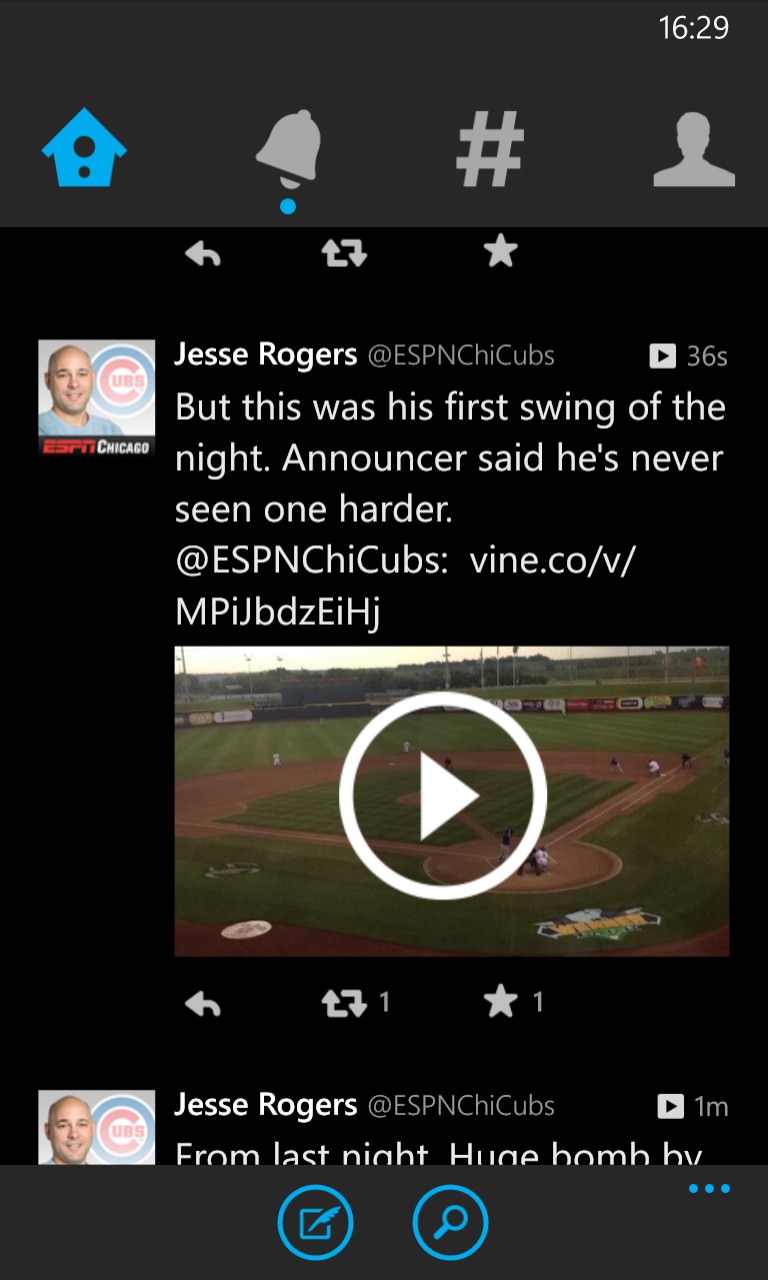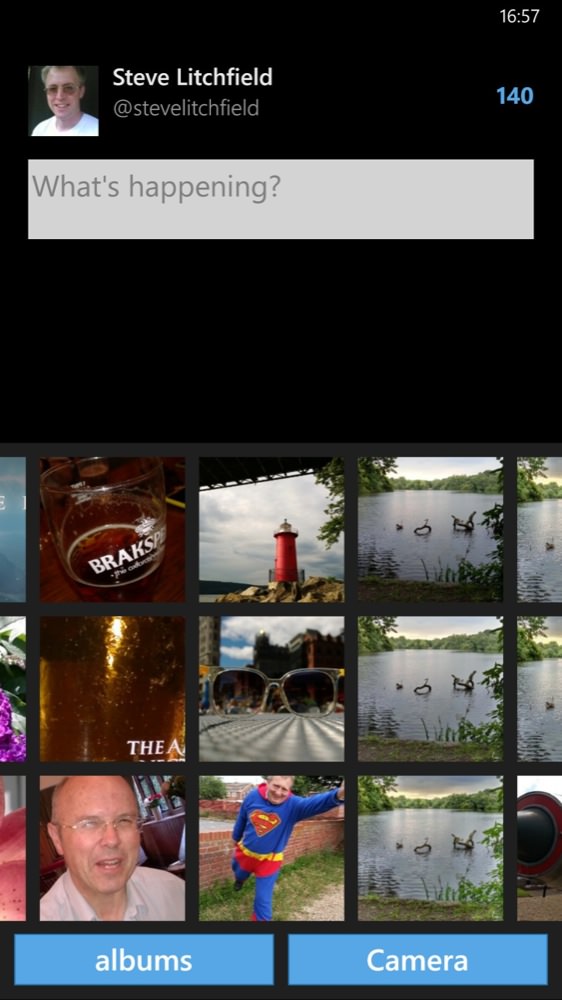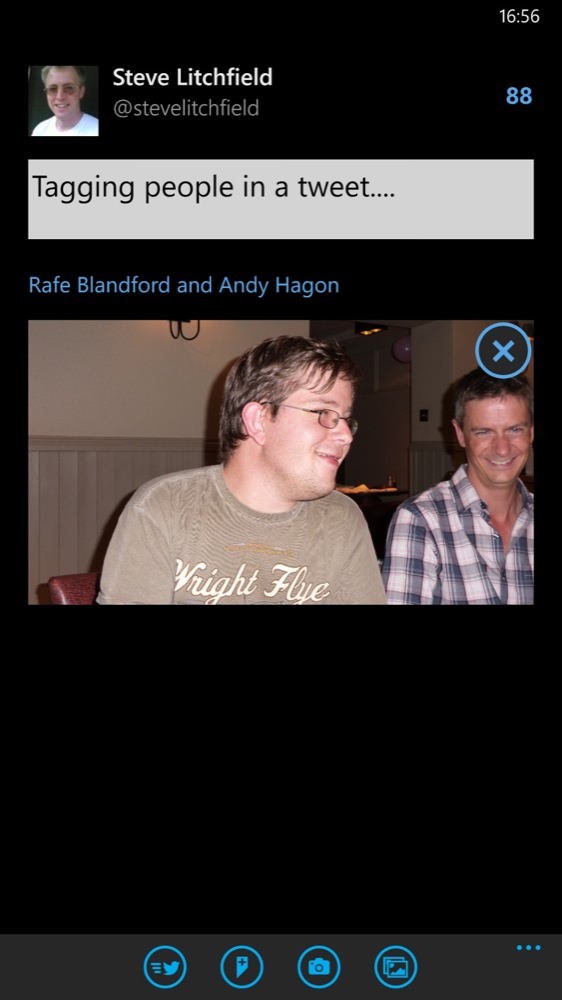 Plenty for the Twitter development team to do then, but at this stage, we're just happy to see an update. Plus, the new interface looks rather splendid on the higher resolution Lumia 1520 - maybe this is the device that the devs were using? Some consideration for smaller-screened devices next time, pretty please!
You can download or update Twitter for Windows Phone here.