From the Store description:
Create beautiful short videos using your photos!

HOW IT WORKS:
1. Select multiple photos from your camera roll & albums
2. Order your photos
3. Set the timing
4. Select your favorite music track
5. Choose which part of the song you want
6. Save the video!

Note: Sharing the video on social networks like Instagram or Vine is not supported at the moment, it will be available in a future update.

At least the developer also states that this is simply a 'first version', so maybe there's hope. Some screens of the current v1.0 in action: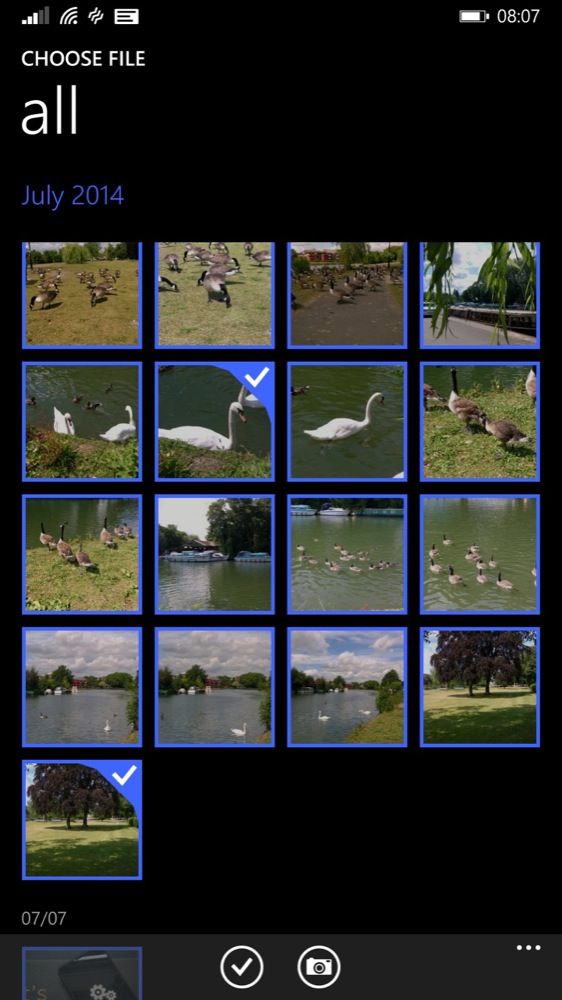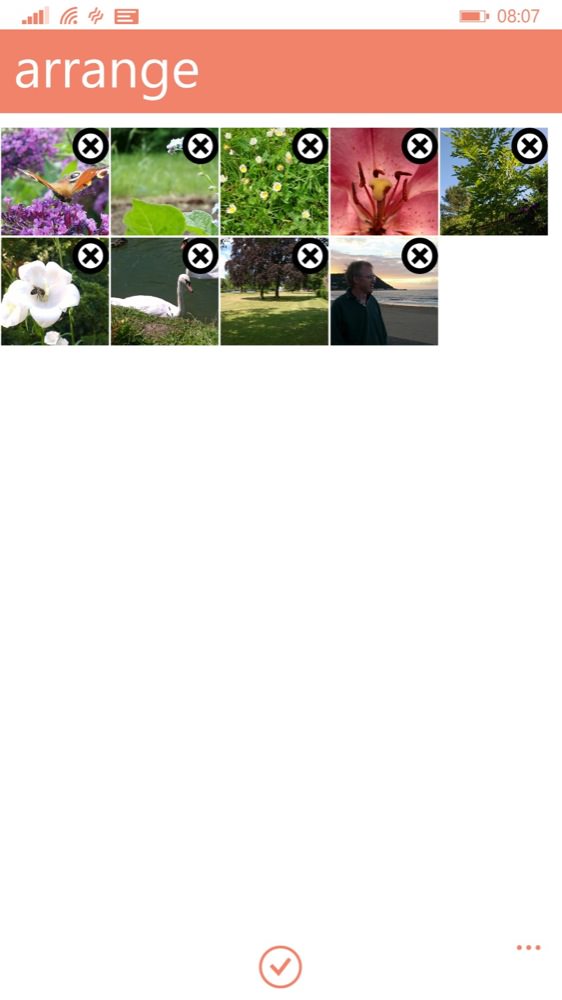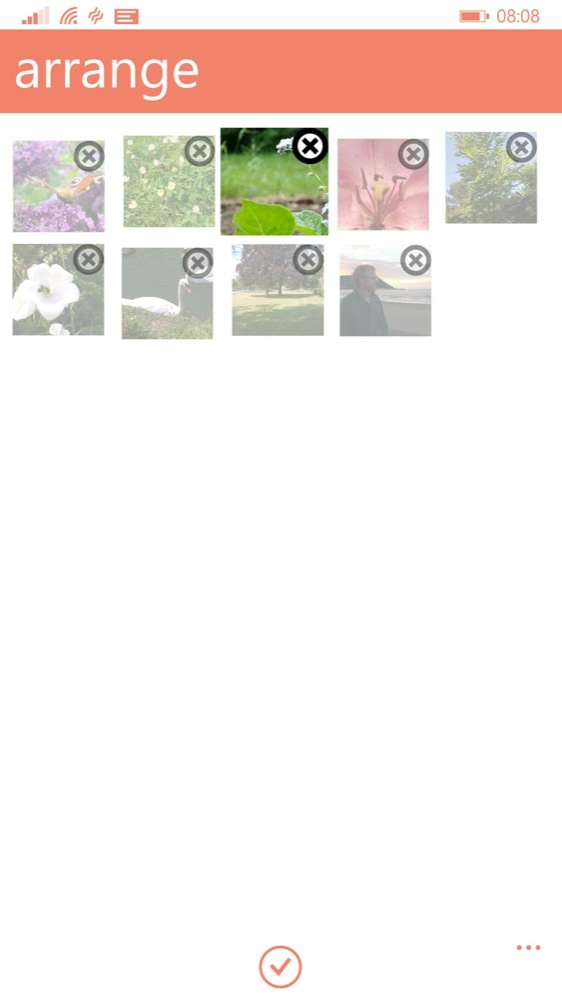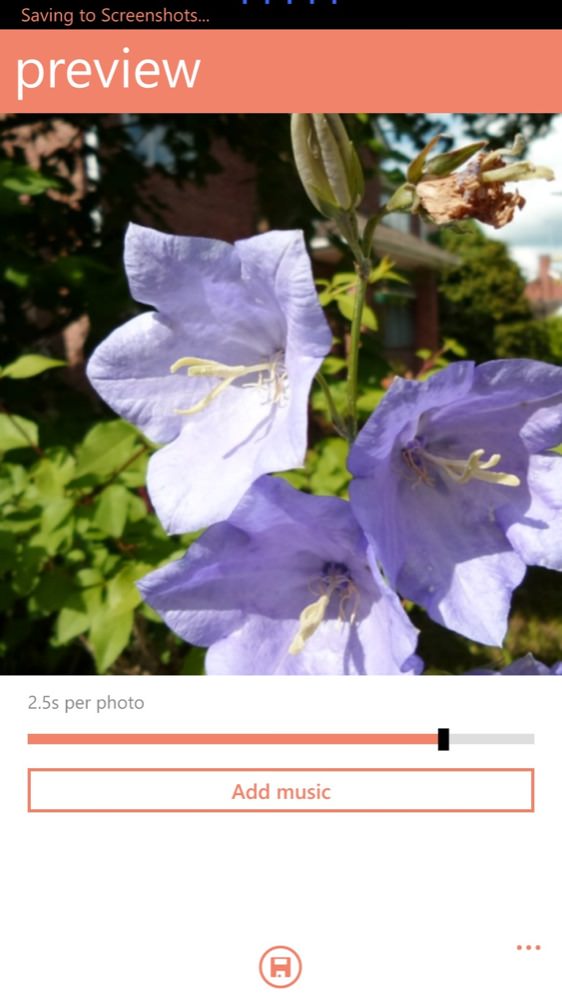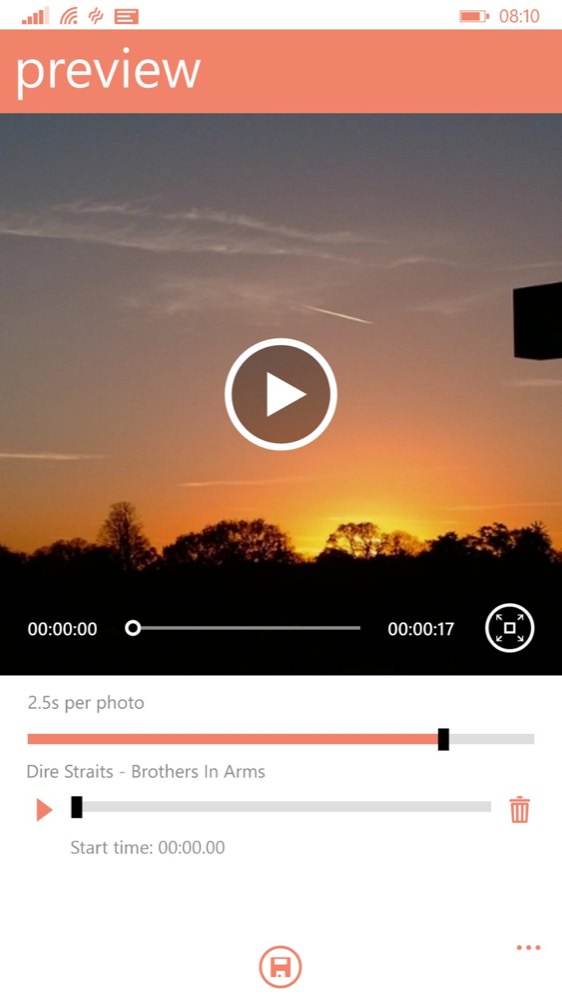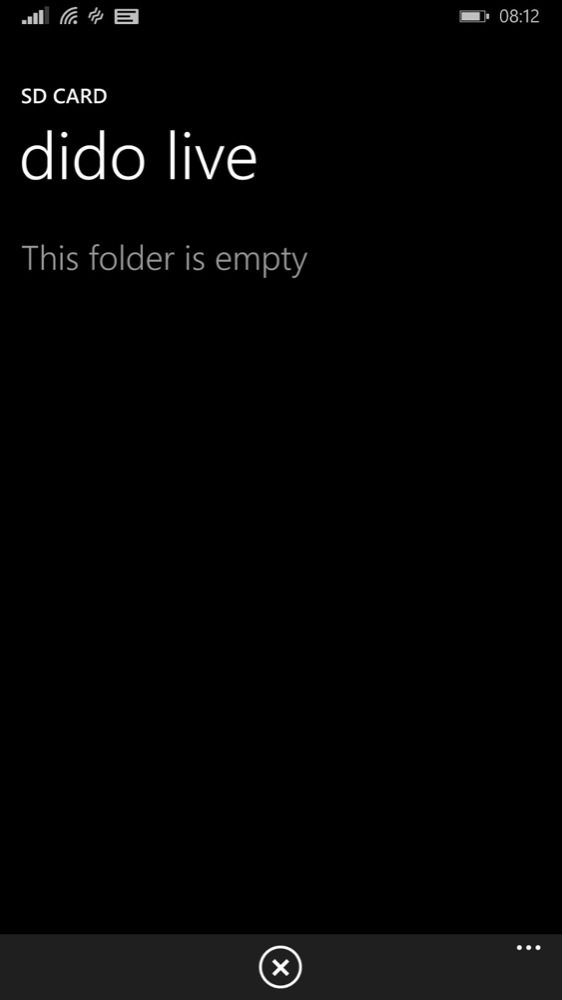 Early days, yes. VERY early days. I'm sure the developer has got a full to-do list, but as a bare miniumum:
help to the user when arranging
Ken Burns style zooms and pans
Windows Phone 8.1 file support for selecting music
In the meantime, you can buy (or trial) Flipagraph here in the Windows Phone Store.