From the ultra-minimal Store description:
100% PURE ACTION - Shoot from a flying helicopter!

The thing is - there's a good game in here. The concept is that you're a gunner and the pilot of the chopper is flying in pseudo-random patterns around a compound, while you aim your gun and fire off vast qualitities of shells at anything that moves... and a few things that don't.
Except that the compound's always the same - the reason I'm featuring the game here is to try to encourage the developer to take the game further. There's certainly nothing wrong with the difficulty level - it's tough to get all the bad guys before being shot down by a rocket!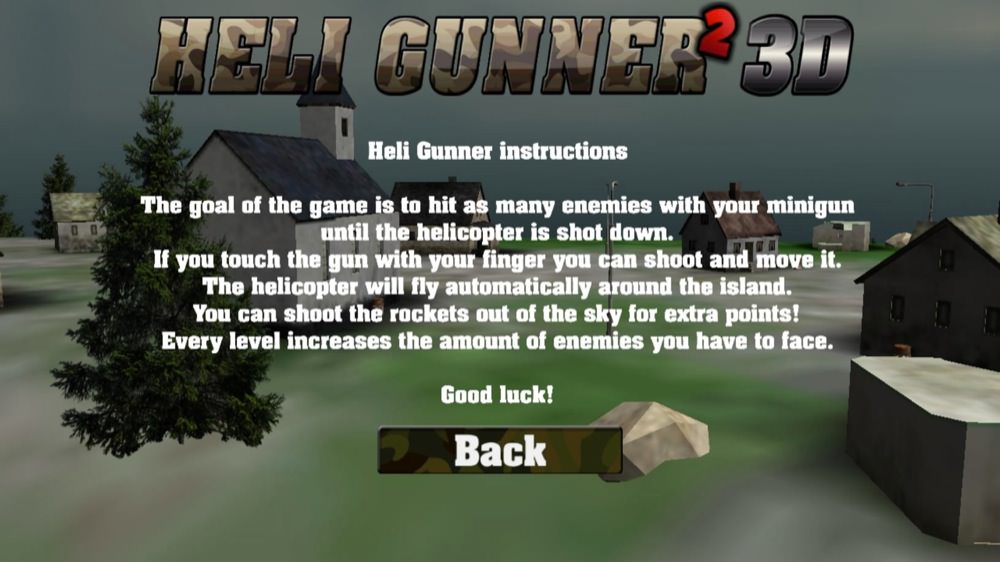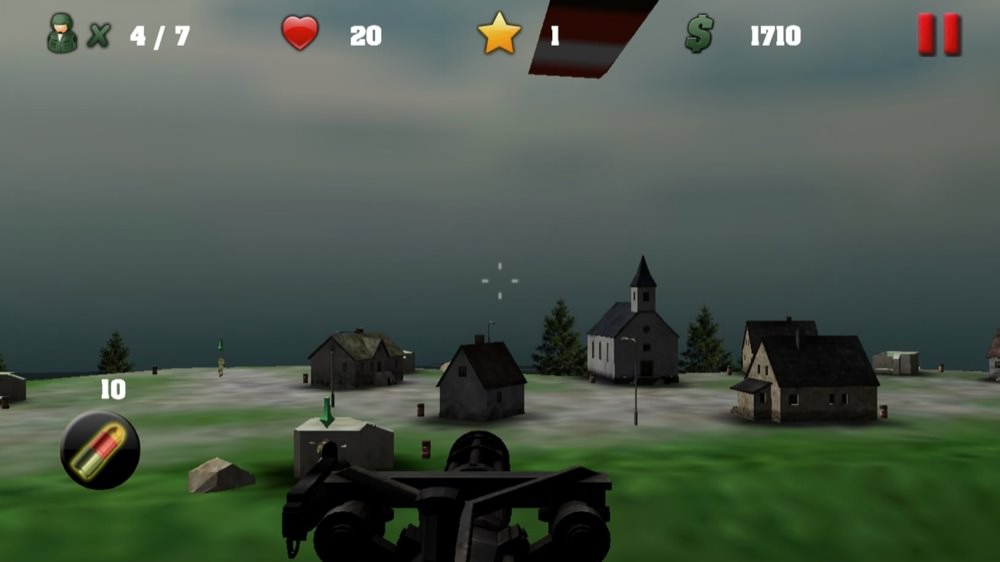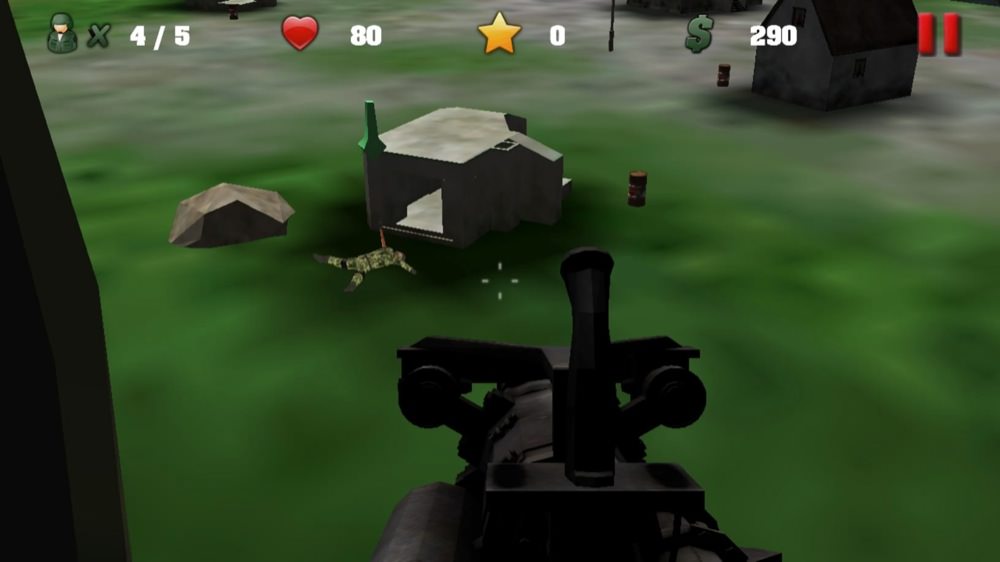 Take that!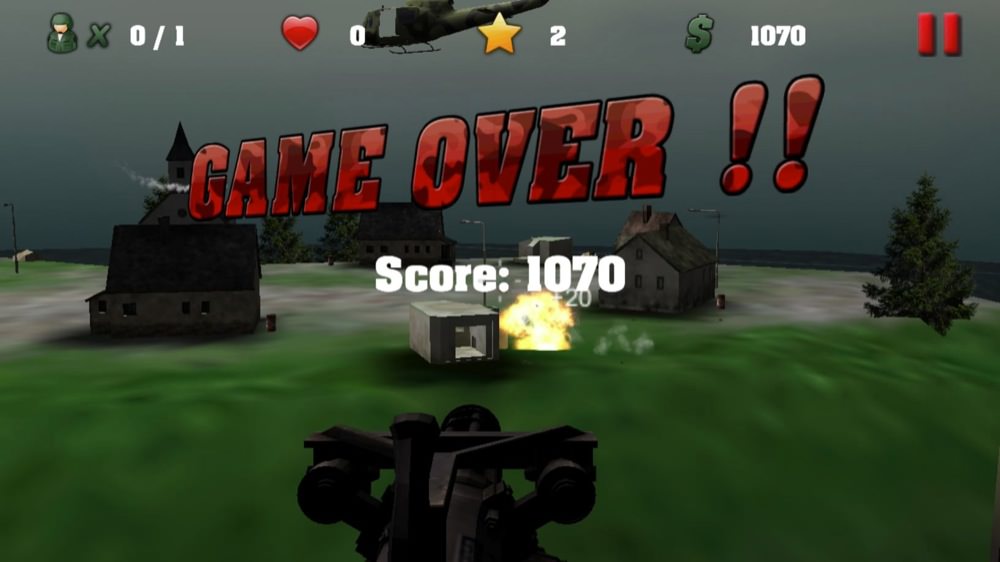 You can download 'Heli Gunner 2 - frontline air combat' here in the Store. Comments welcome. Especially from the developer. What are the plans for this game engine?