From the Store description:
Eventacular is app for your events. You can add events to the app and count down elegantly using this app. Set reminders, customize the event as you want, add multiple events, add voice reminders for each and more.
---------------------------------------------
App Feature set:
Countdown events elegantly. You can also count up from an event with a negative counter
Set custom backgrounds from your camera roll or use the pre-selected backgrounds in the app. You can also set a grid of Flickr images as background for a cool flipping effect.
Set a color to your counter to better identify with the event.
Import events available in the calendar on your Windows Phone. You can also export events from the app.
Search for your events easily.
Record Voicememos for each event. You can save upto 2 minutes of audio recordings for each event.
Set reminders for for each of your events and also you can set one event as your prime/favorite event.
You can set up a 4 digit pin/password for the app to secure your events.
You can backup data to your OneDrive and restore it when needed.
The app also supports transparent live tiles in addition to the normal live tiles as requested by Windows Phone 8.1 users.
and more ...

Looks good so far. Let's take a look: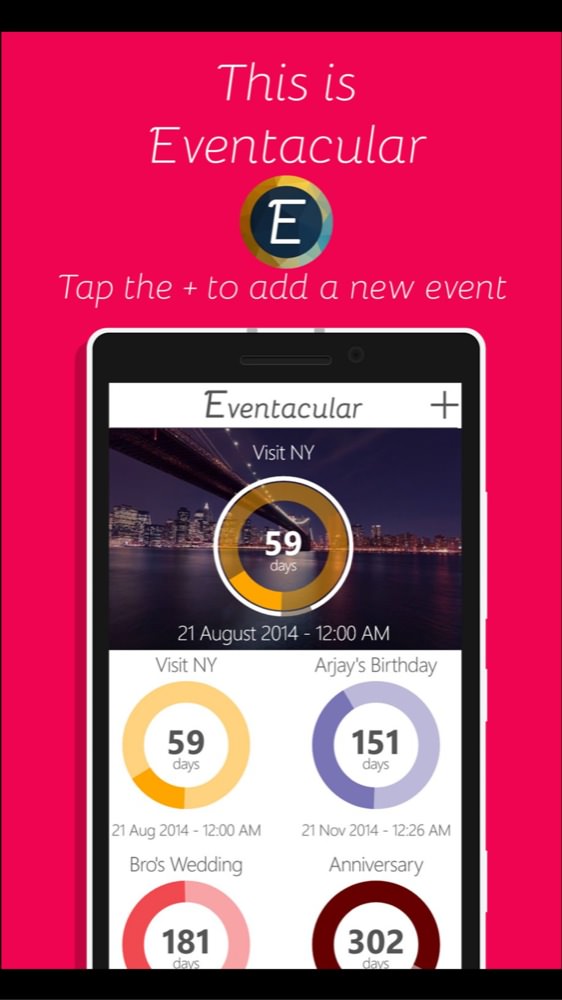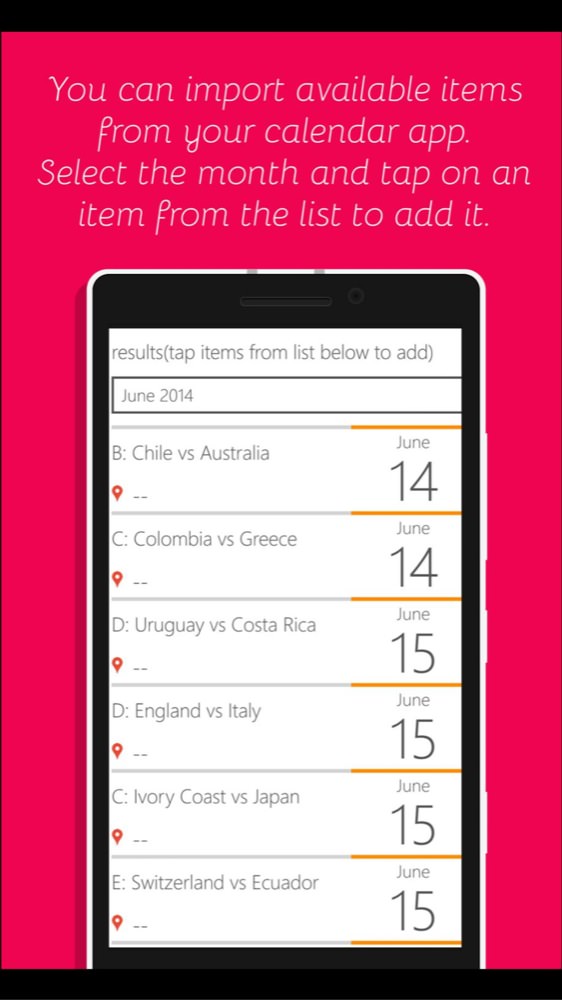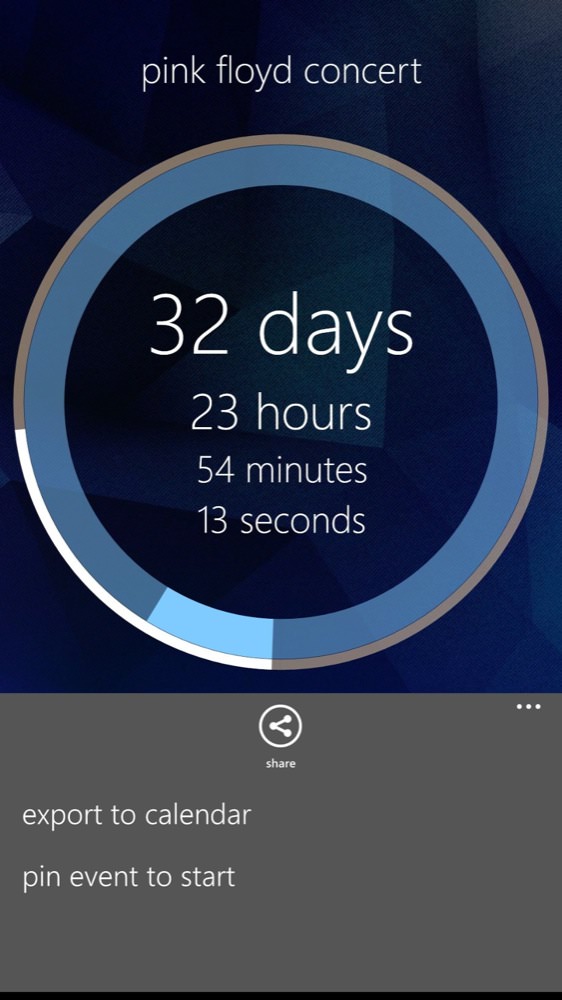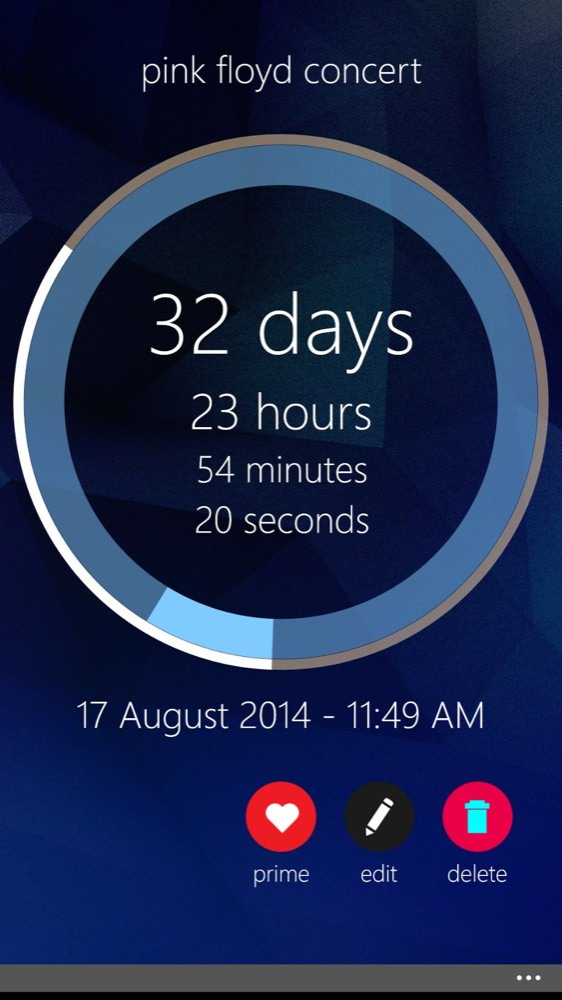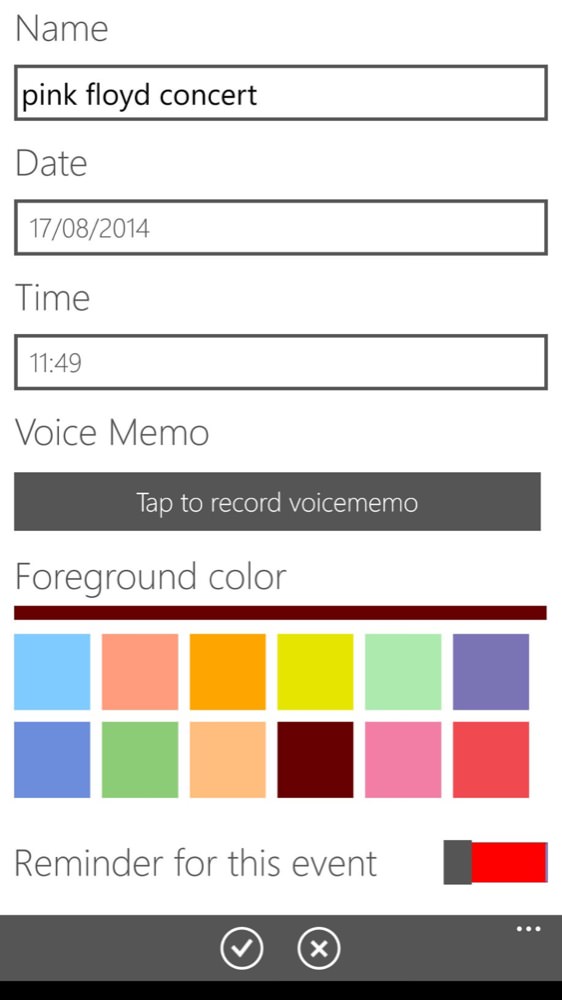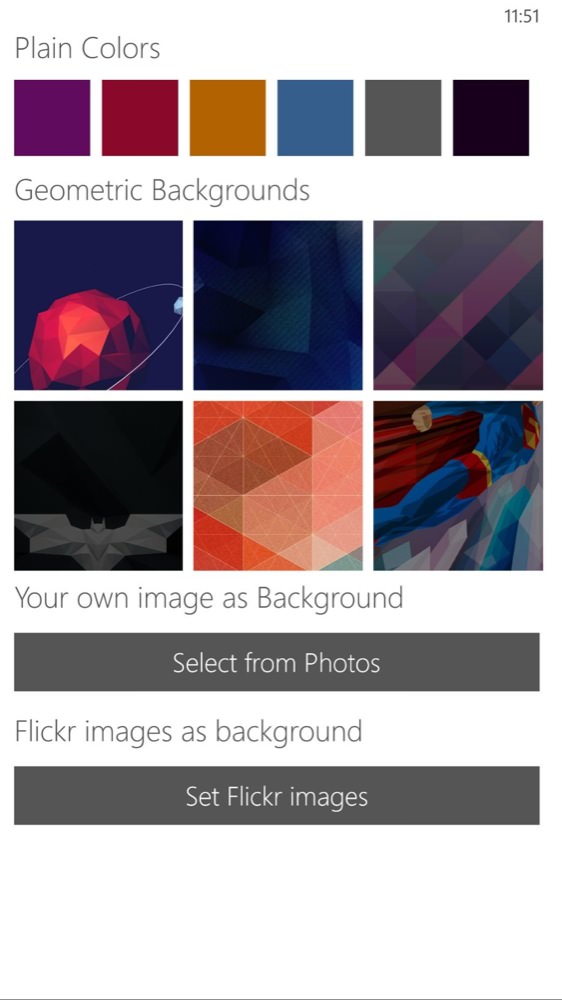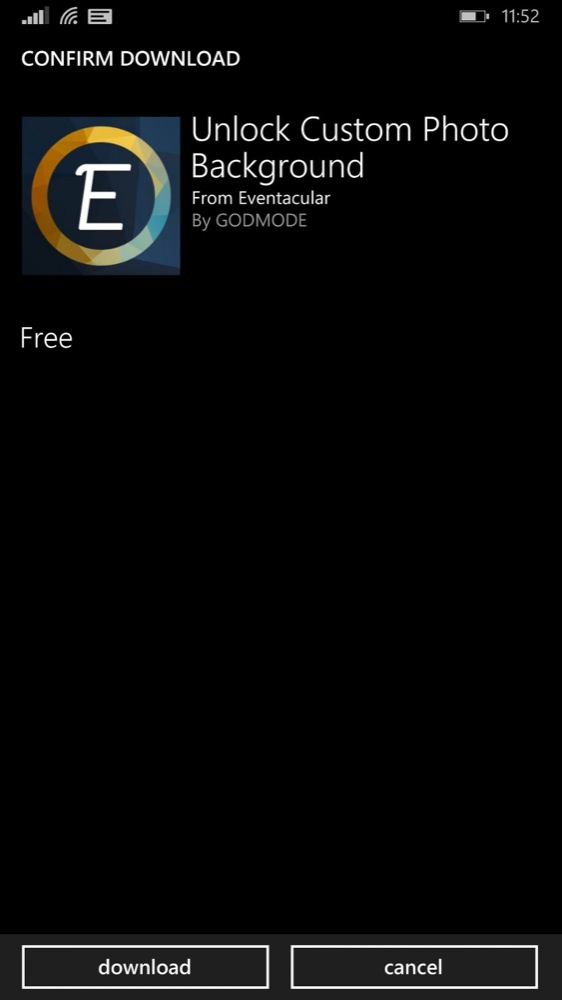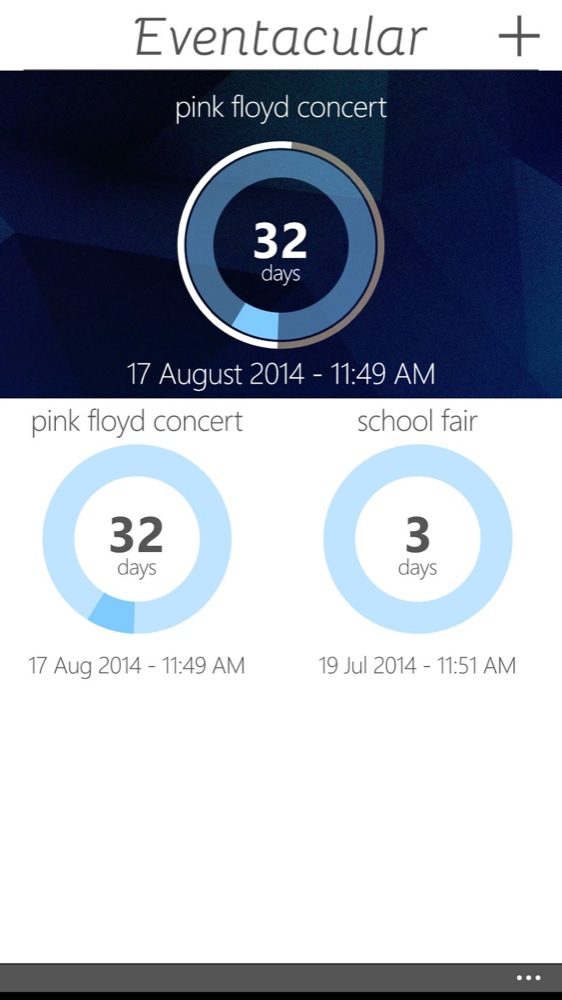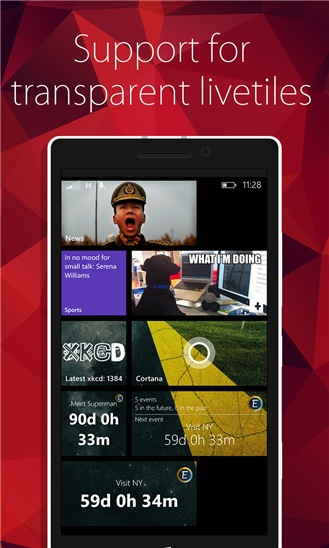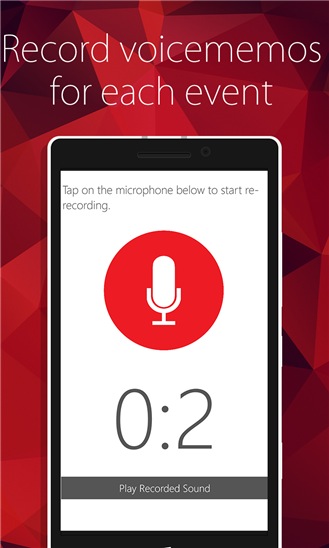 The biggest limitation on Eventacular is that the live tiles that it creates so prettily are restricted in how often they update. Every 15 minutes or so is typical for Windows Phone, but with only one timer tile (i.e. per app) being allowed to update on each cycle, if you have four timers pinned then each only updates once per hour. Which may or may not be good enough. Blame Windows Phone's draconian background app behaviour?
Still worth a look though - you can download Eventacular here in the Store.