Notable in the new release are both a streamlined workflow and support for the high resolution underlying images from Lumia Camera (sic). From the Store description:
Use a range of filters to give a professional finish to your photos and blur the background to add depth. You can also choose from a number of enhancements including brightness, color tone, vibrancy and clarity, or simply crop and rotate with the Reframe feature.

New in Nokia Creative Studio 6.0:
- Redesigned for ease of use and flexibility
- High resolution Reframe from Lumia Camera
- Save a copy
- New professional filters
- Auto-fix your photos
- Edit freely without losing your original photos
So we have 'Lumia Camera' but 'Nokia Creative Studio'? No doubt the latter will drop the 'N' word too, soon enough?
The new version is a complete rewrite, notably, and quite a few of the ancillary functions of the original, such as Colour Pop and Red-Eye, haven't made it (yet) into version 6.0. Still, the new interface is a joy to use - and play around with: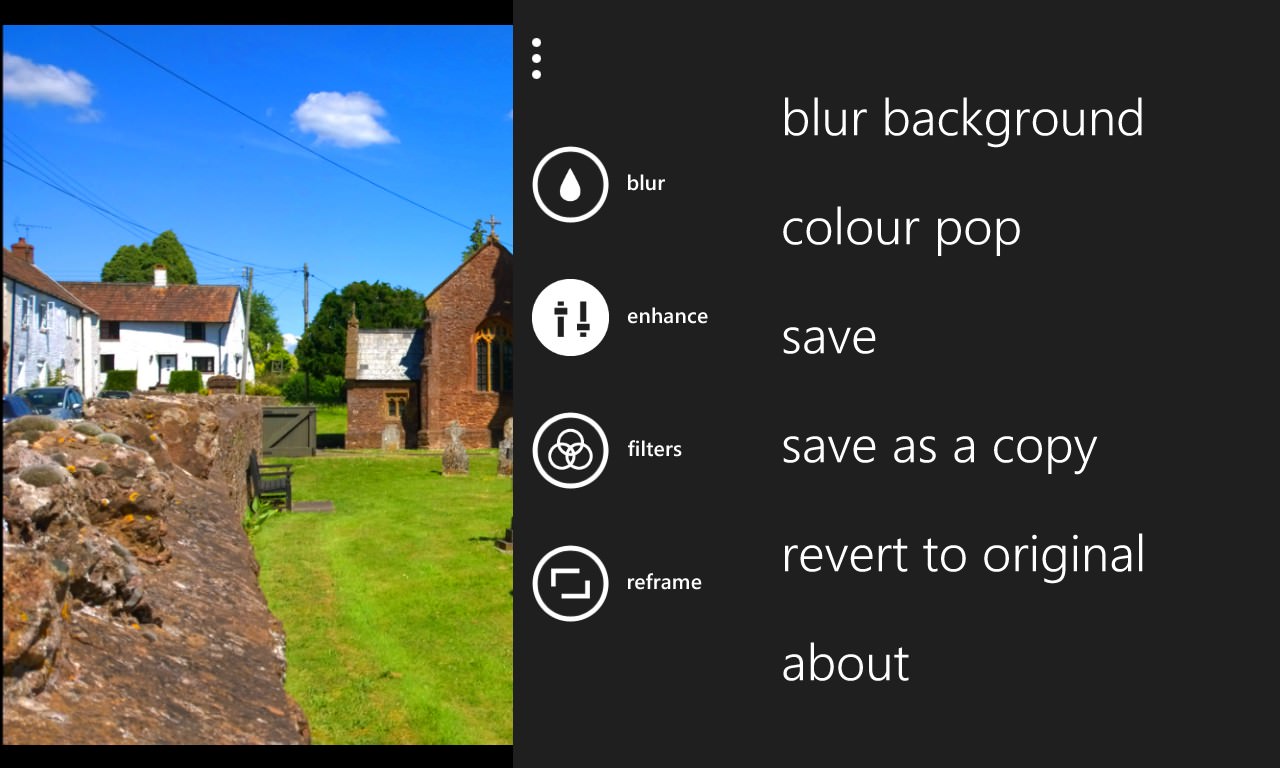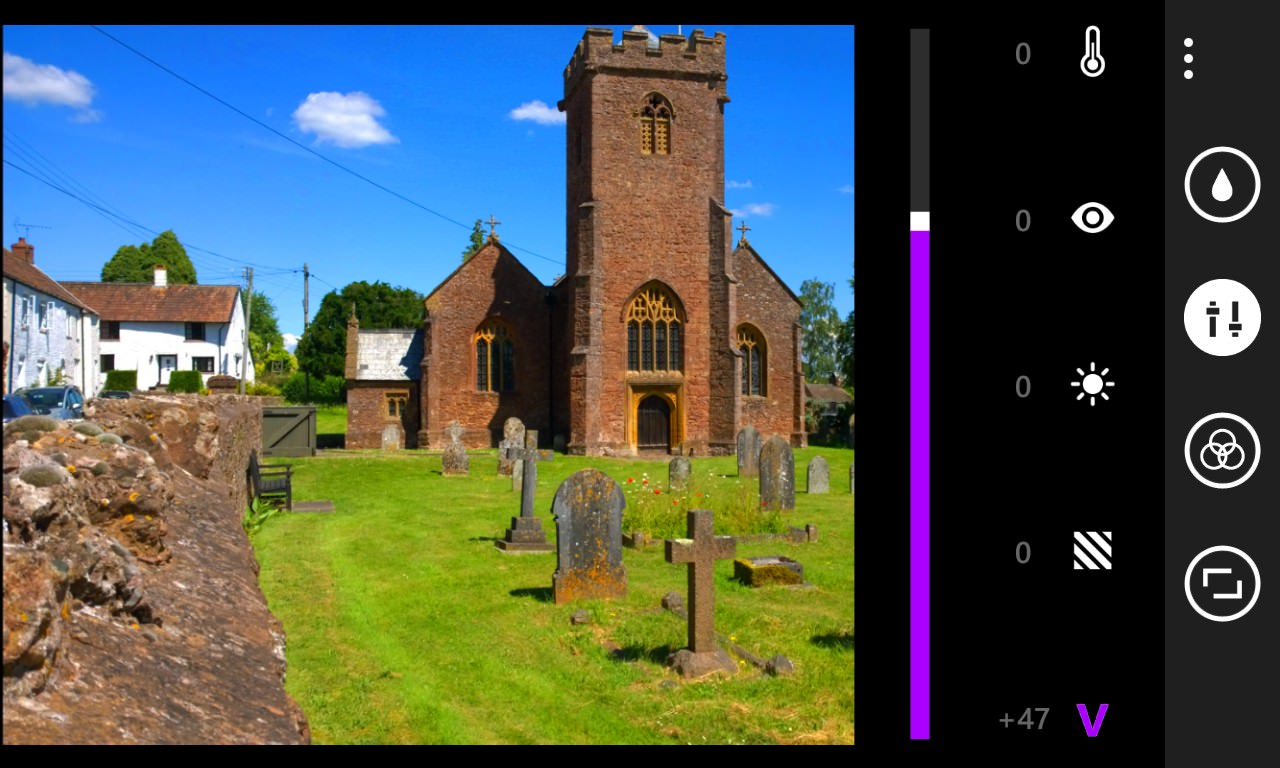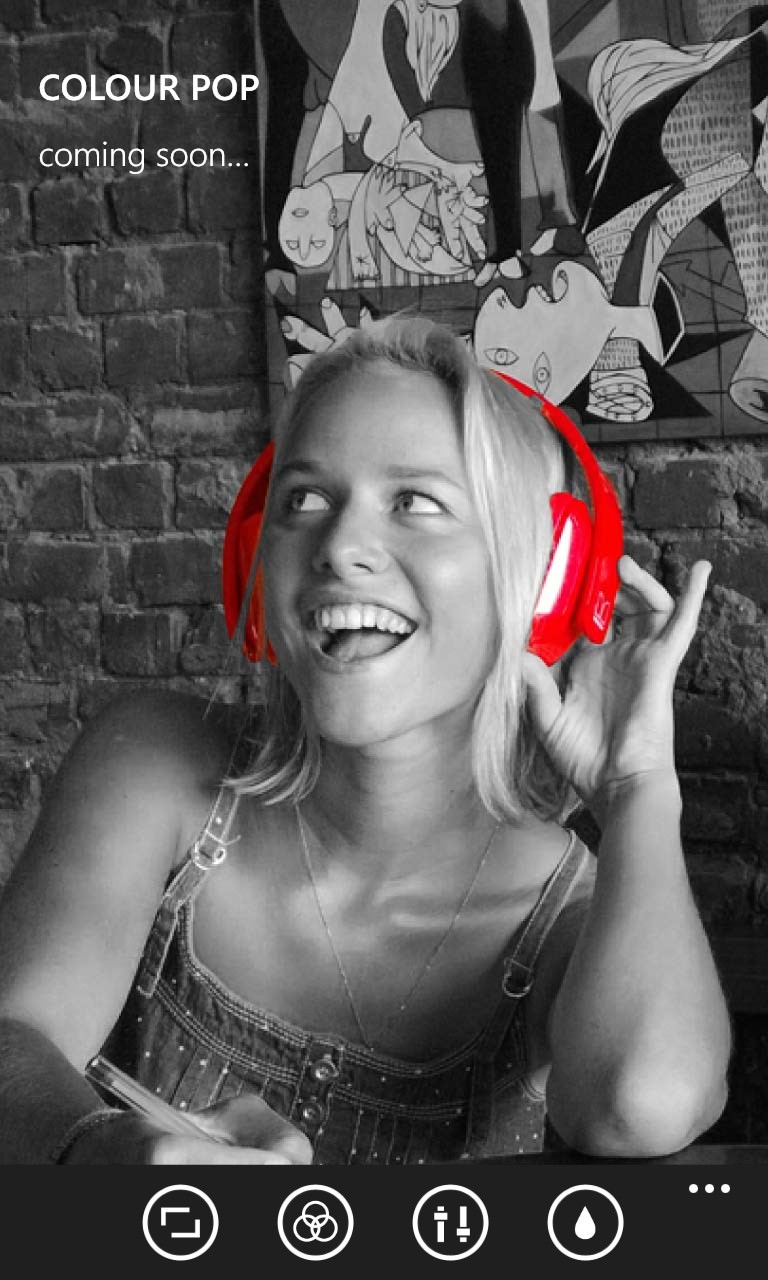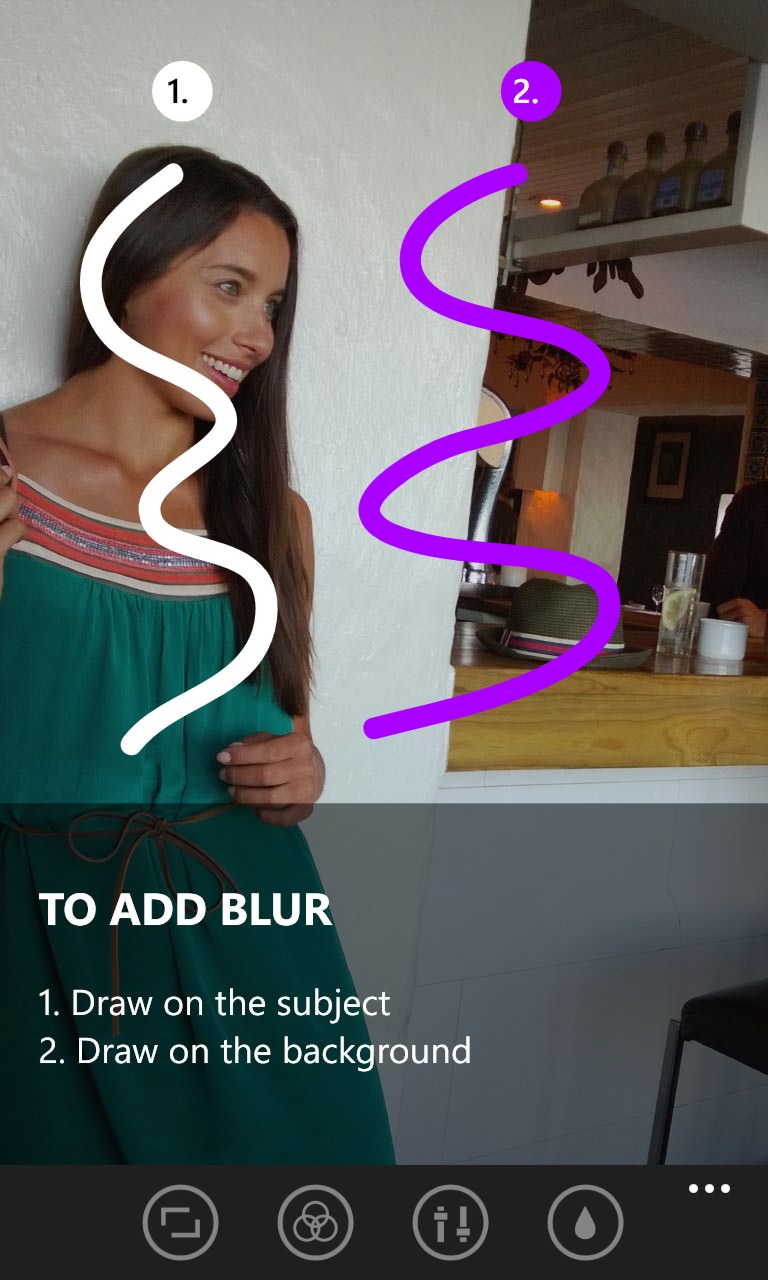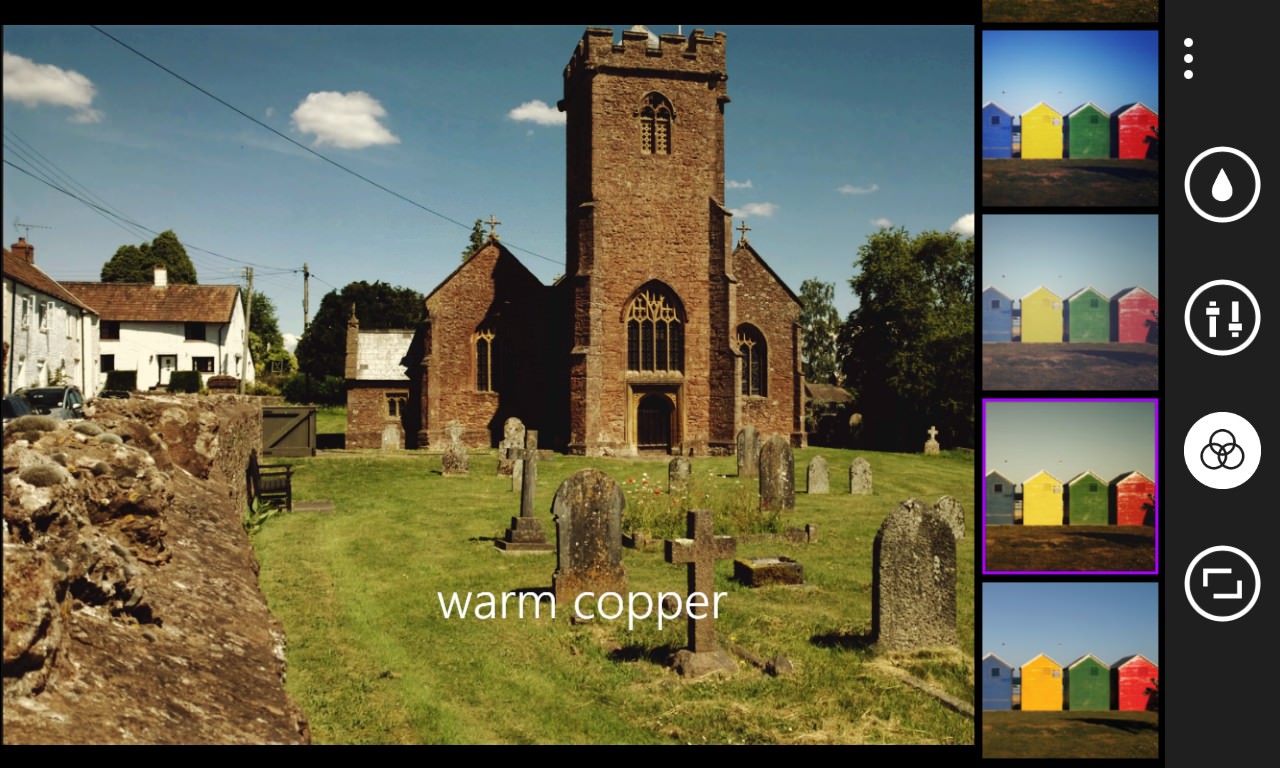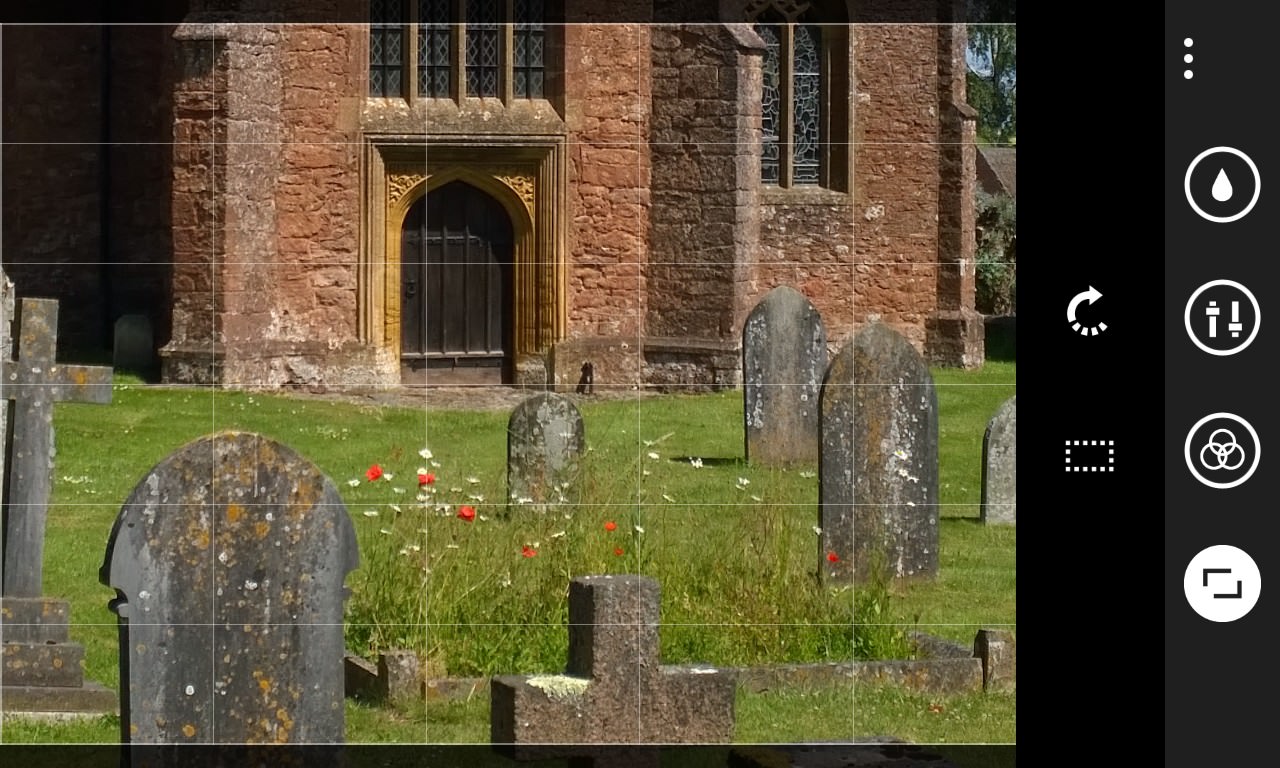 An impressive update, with only a couple of things missing in action. No doubt there's more to come.
You can download/update Nokia Creative Studio here in the Store.