From the Store description:
Our easy to use free app gives you access to over 20,000 takeaway restaurants across the UK. Feeling mad for Mexican, chomping for Chinese or itching for Indian? It's all here a couple of taps away, plus with great offers across many of our restaurant partners, you can save money as well as time!

Simply search by postcode, find a restaurant you like, decide on delivery or collection, choose your meal and then pay by cash or card, or log in to your JUST EAT account to use our saved card feature and save even more time!


Place your order for delivery to you quickly & easily, or choose to collect from your local takeaway - good for the environment & good for you
Search for meals by name in a restaurant menu to quickly find just what you want
Browse dozens of local menus at your fingertips - no more rummaging in drawers!
See a map of where restaurants are that deliver to you
Clear layout for restaurant info, including review counts, in search results
Filter your search results by our many customer reviews as well as specific cuisines, or by restaurant name
Read all the ratings & reviews of a restaurant, as well as see restaurant opening times & location on a map
Pay by cash, credit card or saved card
Works with your existing JUST EAT account or sign up today to experience the fastest delivery app experience
All of which sounds idyllic for the confirmed 'can't cook' person like me! The big issue here is that the database is limited to the 20,000 takeaways that are registered with the scheme and which have the necessary electronic hooks for JUST EAT to feed orders into. Which may mean extra driving - in my case, my local area has three or four thoroughly excellent takeaways, all within walking distance, yet none of them was listed here. So take JUST EAT with a pinch of salt (pun intended!) - it'll work better in urban environments where you're more likely to have larger shops/restaurants with bigger brand names.
Here's 'JUST EAT - Takeaway' in action: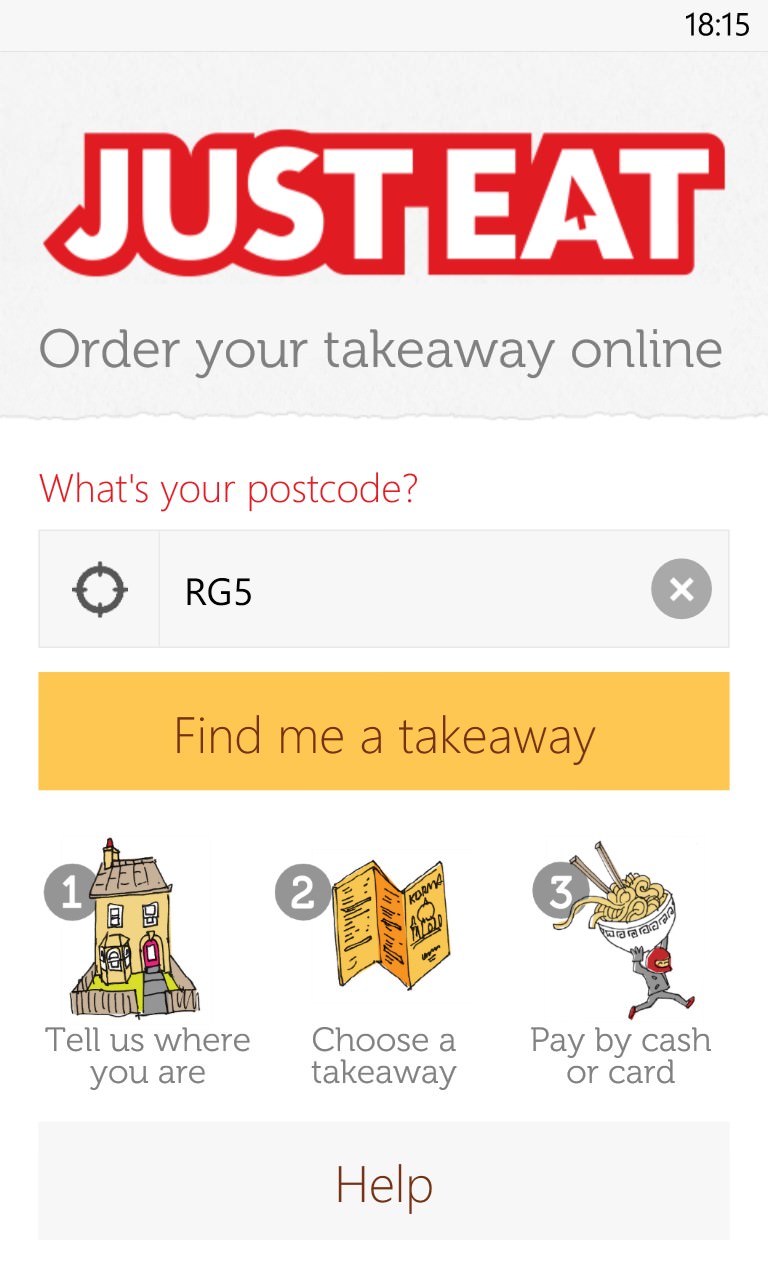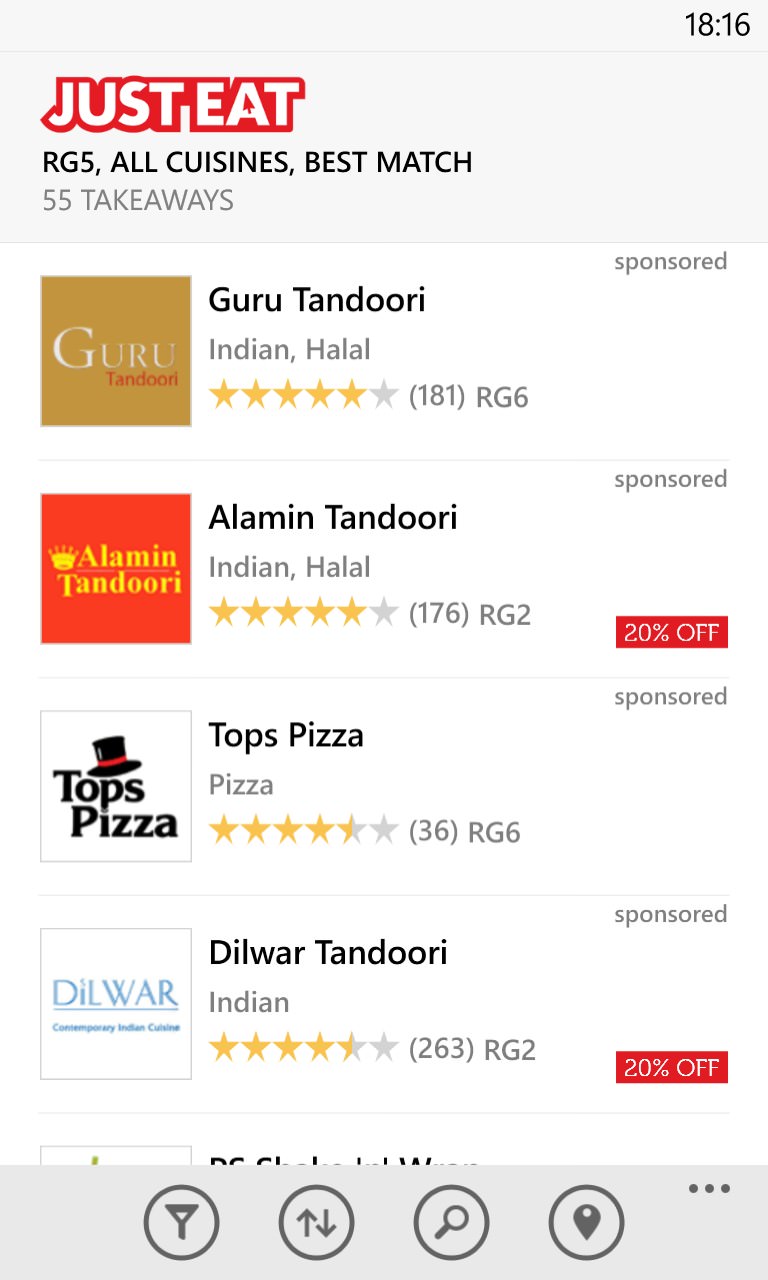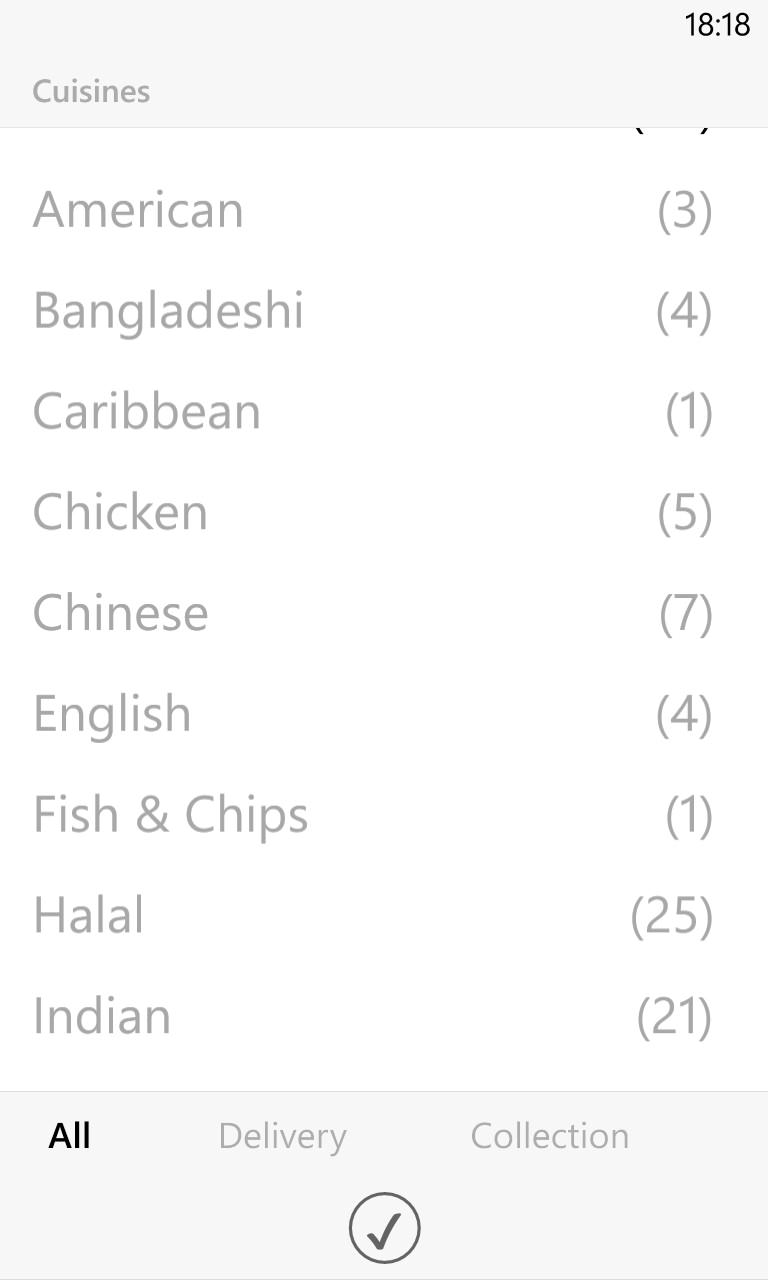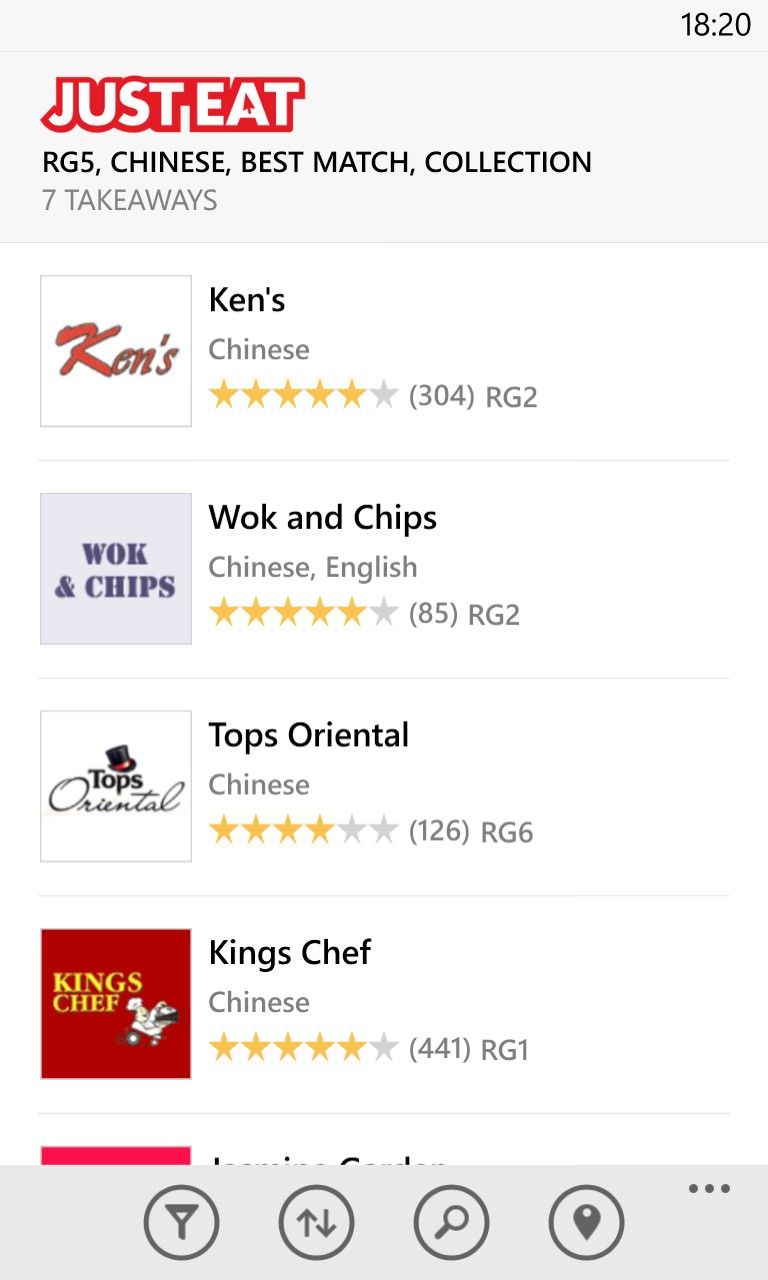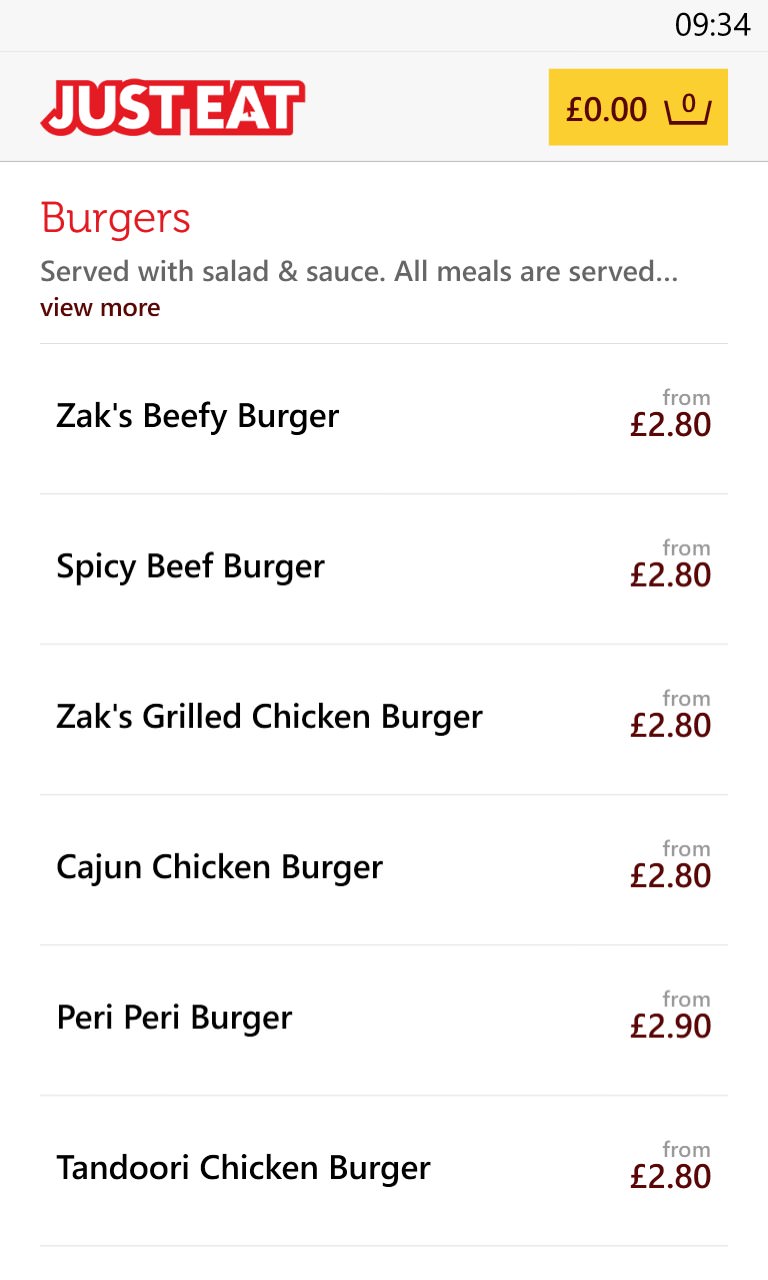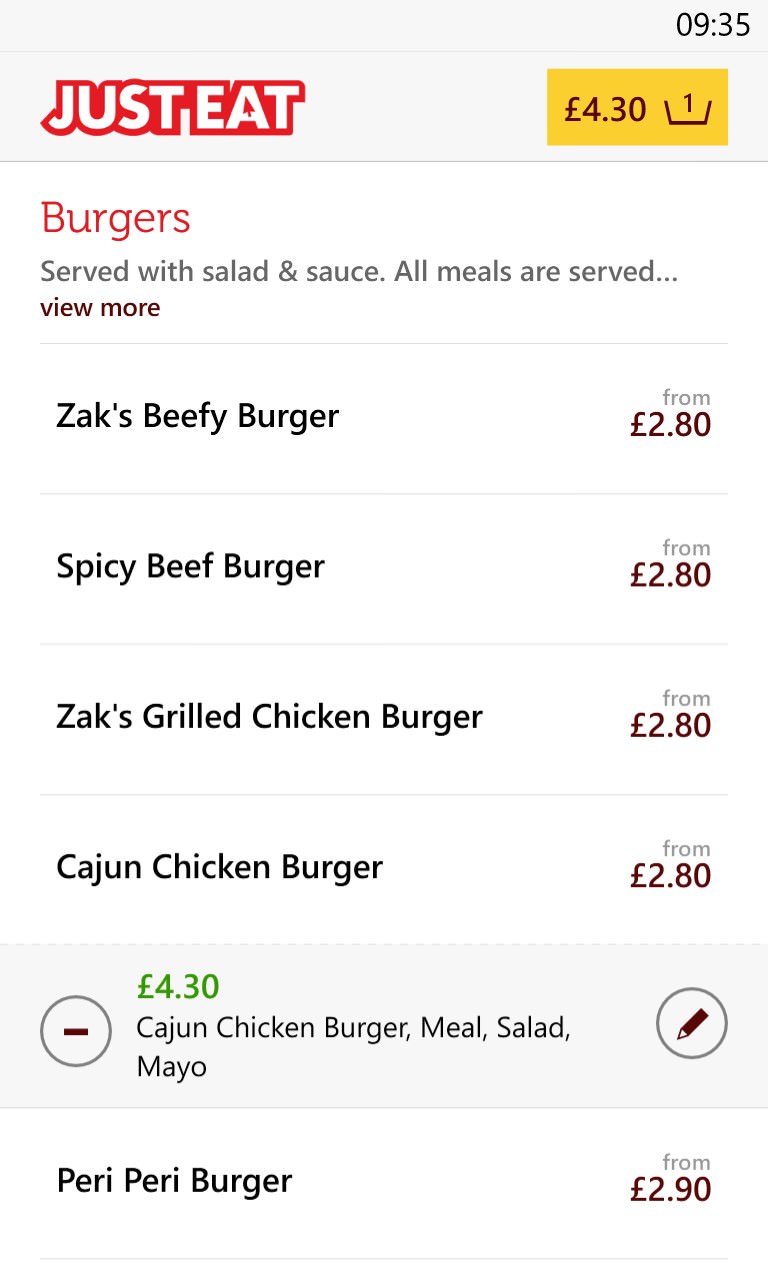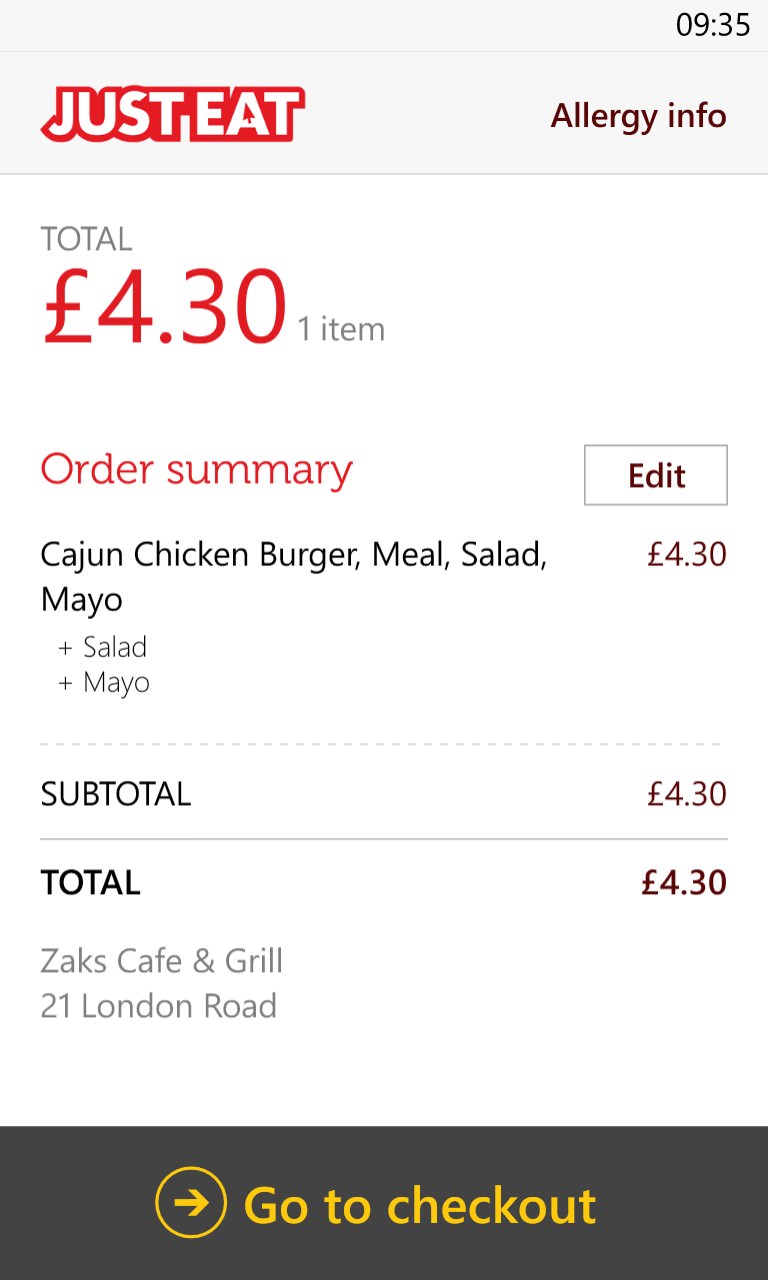 Mind you, in my experience, 99% of takeways are people ordering from their local walk-to outlet - and they already have the number in their speed dials and they know the menu off by heart. Or is that just me?