From the press release:
"ARCHOS 40 Cesium Smartphone –The powerful and affordable smartphone features Windows Phone 8.1 operating system and enjoys an ultra-clear 4-inch screen. Available in September for only £79, the ARCHOS 40 Cesium is powered by a Qualcomm Snapdragon 200 Quad Core processor and comes with three coloured back cases - yellow, blue and black."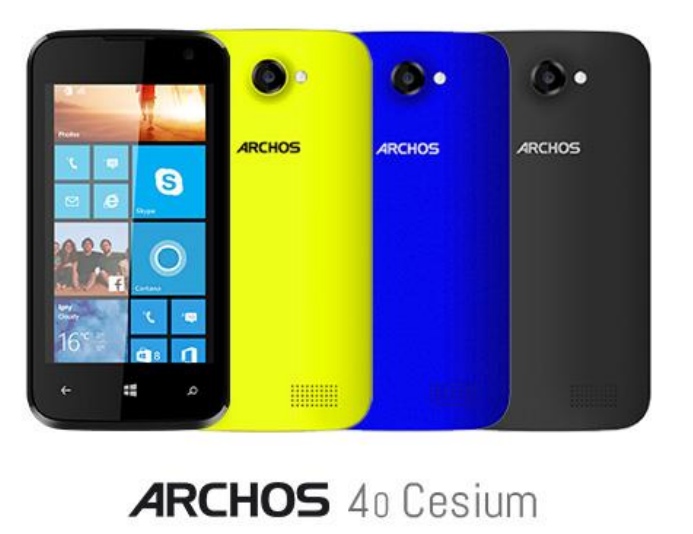 Other than the inclusion of Cortana, pointing towards the WP 8.1 Update 1 status, it's hard to draw many conclusions from the supplied press images and other details. The bezels seem on the large side, but that's normal at this price point, where screen size is strictly limited on cost grounds. Good to see a LED flash (something that's omitted from cheap handsets all too often), also useful as a torch on dark nights....
Archos is a French company, so expect reasonable availability throughout Europe, at least. We'll see if we can get a review sample.