From our initial story:
Prestigio Multiphone 8500 DUO Dual-SIM WP8.1 smartphone is now available and offers a 5 inch 720P IPS screen with Gorilla Glass, 1 GB RAM, 8 GB internal storage, 2 megapixel front and 8 megapixel rear camera (no LTE) in an 8.5 mm body for only 154 Euro ($200, £120).

Paul writes:
"On turning on the handset the default speech language is US English and if the device has been upgraded to 8.1.1 then you cannot download any other speech pack, so Cortana and its features, such as quiet hours, won't work unless it's set to US settings (I tried the adding a new keyboard trick but this didn't resolve the issue).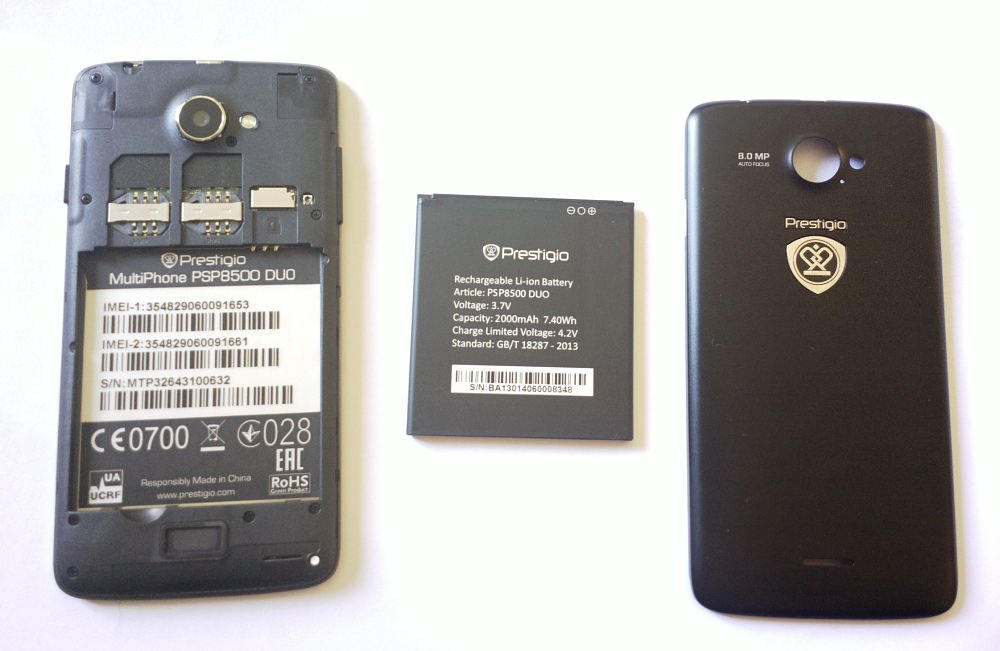 "For some reason, the handset is supplied with a 2 pin charger. I contacted Prestigio, who said that they do not sell handsets to the US but couldn't explain why that charger was included or why the handset defaults to US English.

"I'm using a Lumia 820 at the moment and, like yourself, I prefer a phone sized phone! (4.3" in my case), The Prestigio phone is 5" and rather than putting the volume on the top right it's on the top left, and where I feel the volume button should be is the power/unlock button which can be hard to reach with one handed operation.
"As the handset is 5", a lot of the text on some screens/web pages etc. can be quite small, even with ease of access text enlarged to full.

"I tried downloading Nokia Camera/Beta and these were unavailable, as well as some other Microsoft mobile apps, such as Access point, so data/mms settings have to be entered manually. Mind you, other Microsoft Corporation apps are available, such as Battery saver, OneDrive, Heath & Fitness, Travel, Food & Drink, Weather, a News, Sport, Finance, YouTube, PDF Reader, Files, Bing Translator, Preview for Developers, GroupMe, Live Lock Screen beta, etc
"With Steve in mind, I tested the speaker, I played the same song on the Prestigio and the Lumia 820 and although the Prestigio was good quality, not tinny, etc, it was not as loud as on the 820. Plus the 8500's screen has good visibility in sunlight. It doesn't have double tap to wake though, like the Lumias....
"I may consider sending this back and buying the 4" version as this is only about £60 (the 5" version is €154/£127), to use as a second/spare handset."
Thanks Paul!