From the Store description:
Speak Freely with 6cret, a client app for the popular service "Secret"!

Share anonymously with friends, co-workers and people nearby. Find out what your friends are really thinking and feeling.
• Secret posts come from friends, but you won't know which one.
• Write back anonymously.
• When people love your secret, it spreads to their friends and can travel around the world.
Say what you're really thinking and be yourself.

Here's 6cret in action: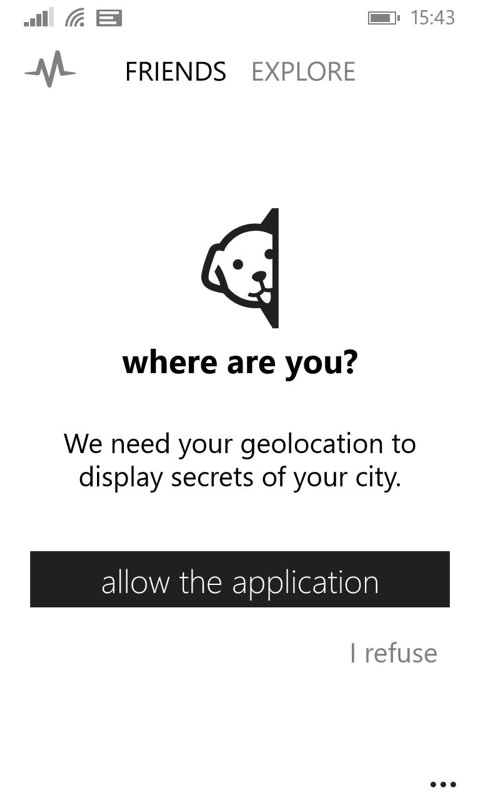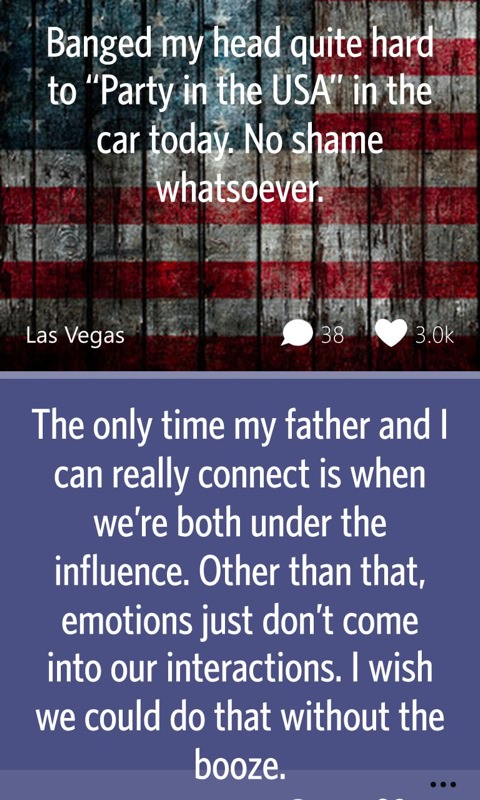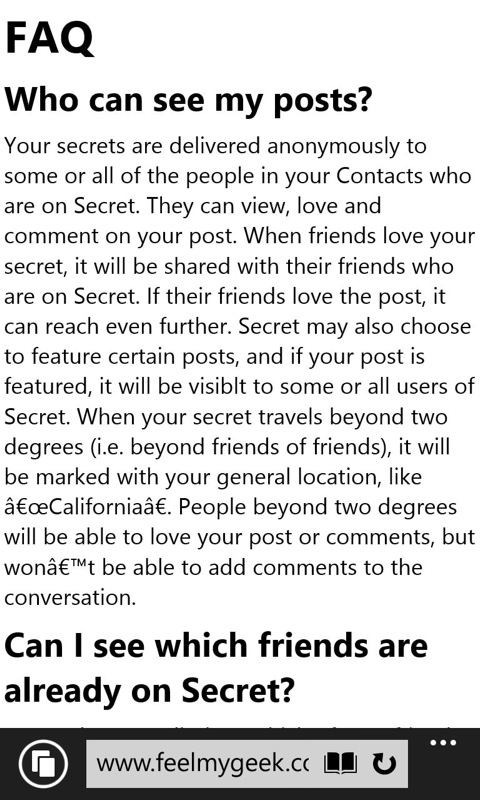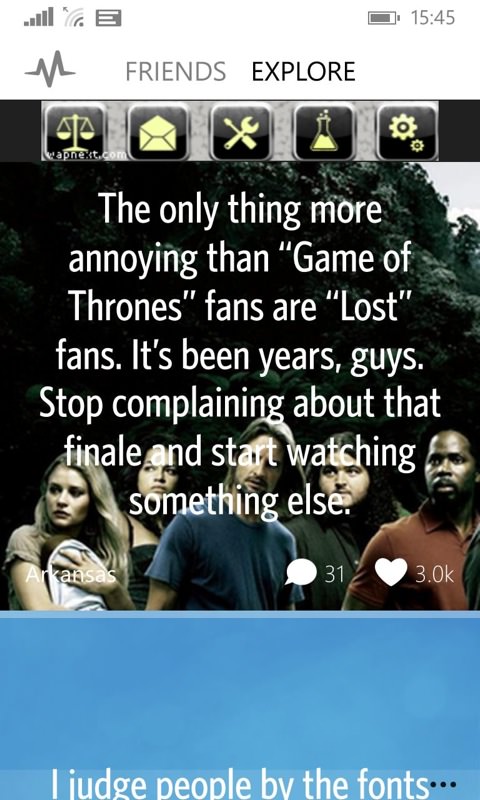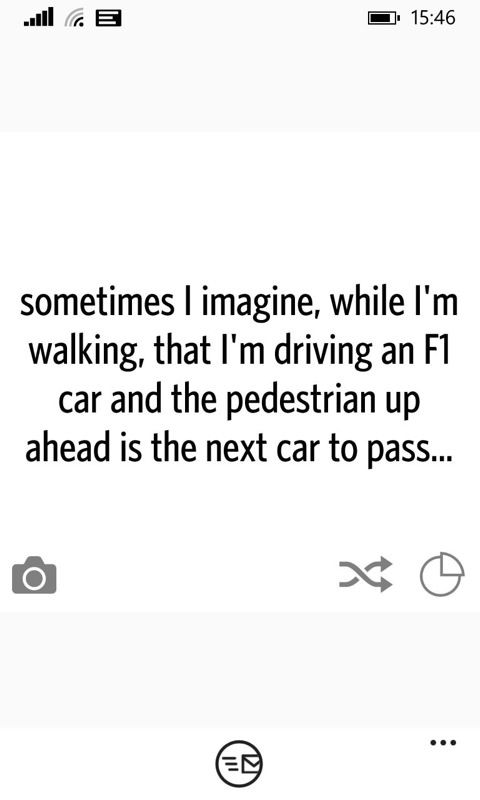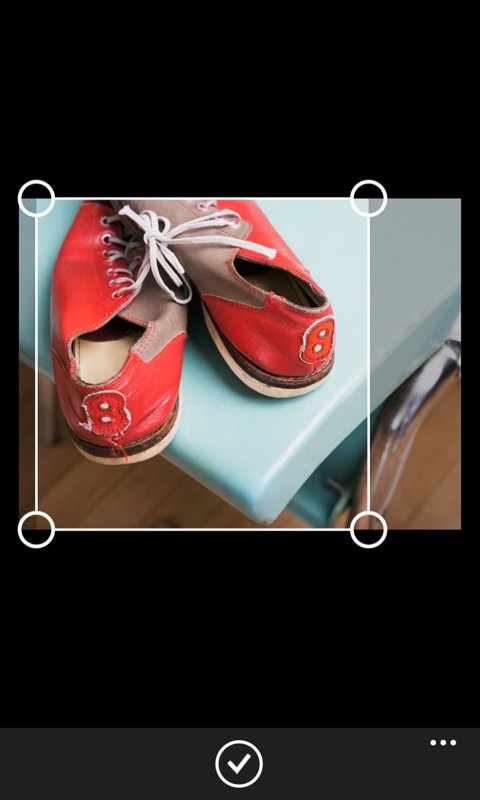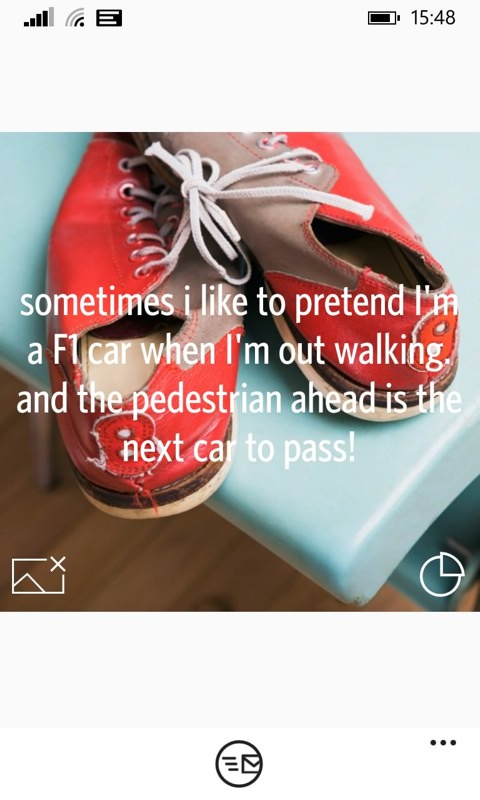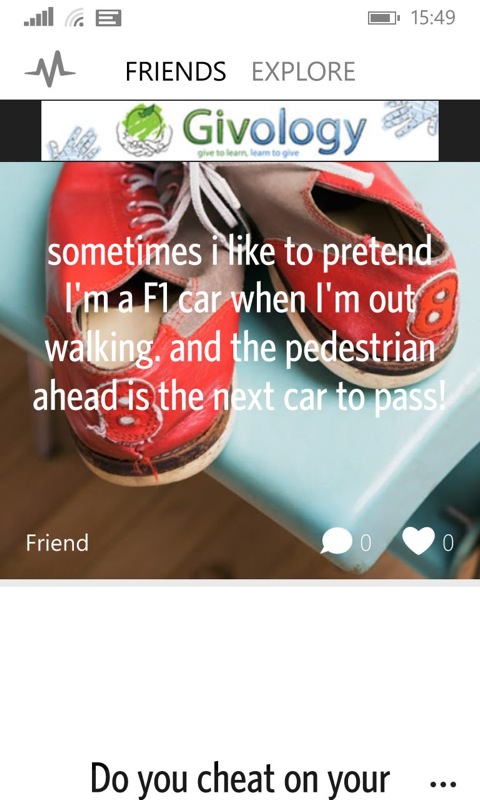 6cret is a free download in the Store here. As with all the developer's applications, it's slick and recommended.
PS. In the last few hours, 6cret has been updated yet again - Rudy develops at such a pace. The new v1.2 adds:
allow emoticons on secrets
search and download background images on Flickr
improve user interface