There should, of course, be a place for publicly-submitted videos about police state brutality and suppressed injustices, and there's some of that here. But there's also unedited extreme violence and stuff that's just incredibly wierd. You'll get an idea from the screenshots, from which I've selected some of the tamer content. Anyway.... you have been warned.
From the Store description:
Liveleak+ is an application which allows for the browsing and playing of videos fromLiveleak.com. Liveleak+ is the best way to watch videos from Liveleak.com on your phone.


Browse and watch videos in Liveleak's popular categories (Featured, Must See, Upcoming, News etc.)
Search for your favorite videos
Supports HD video playback
Full screen playback
If the client had been a barebones web shell then I wouldn't bother to feature it here - but it's actually a well done application in every way. Here's Liveleak+ in action: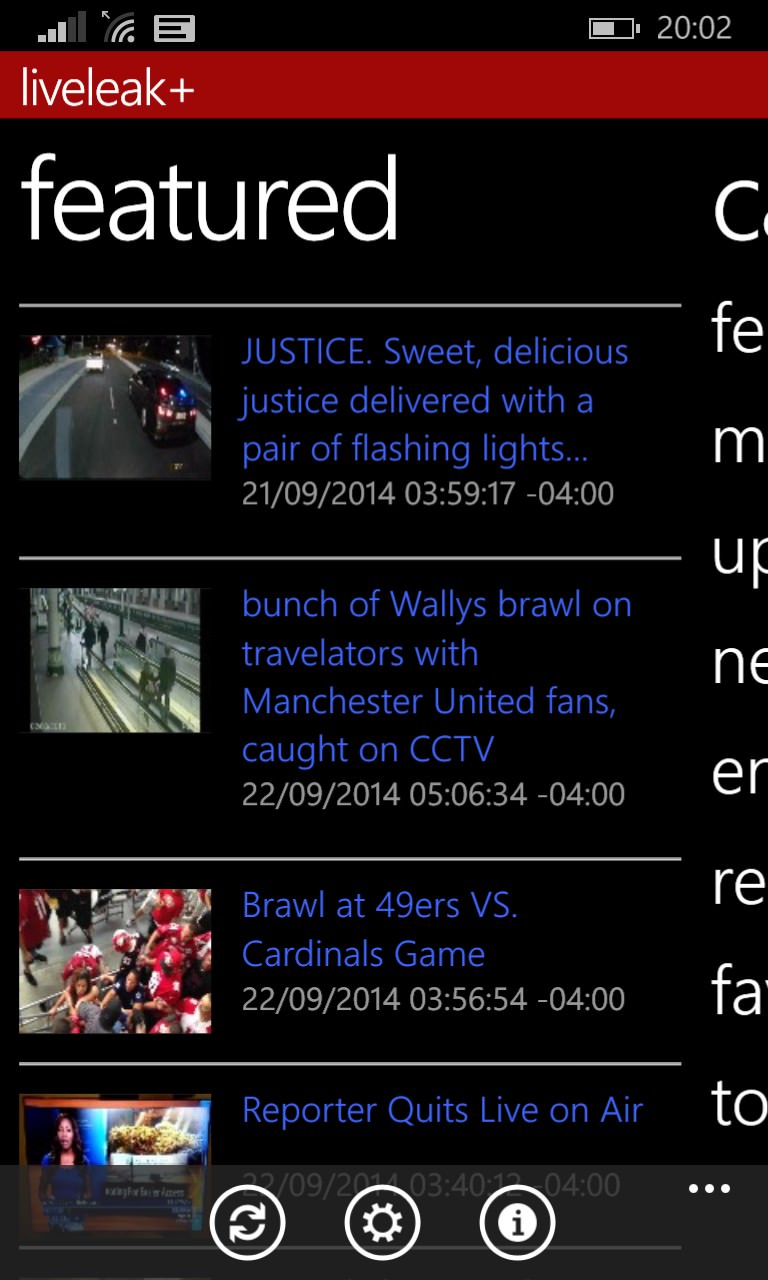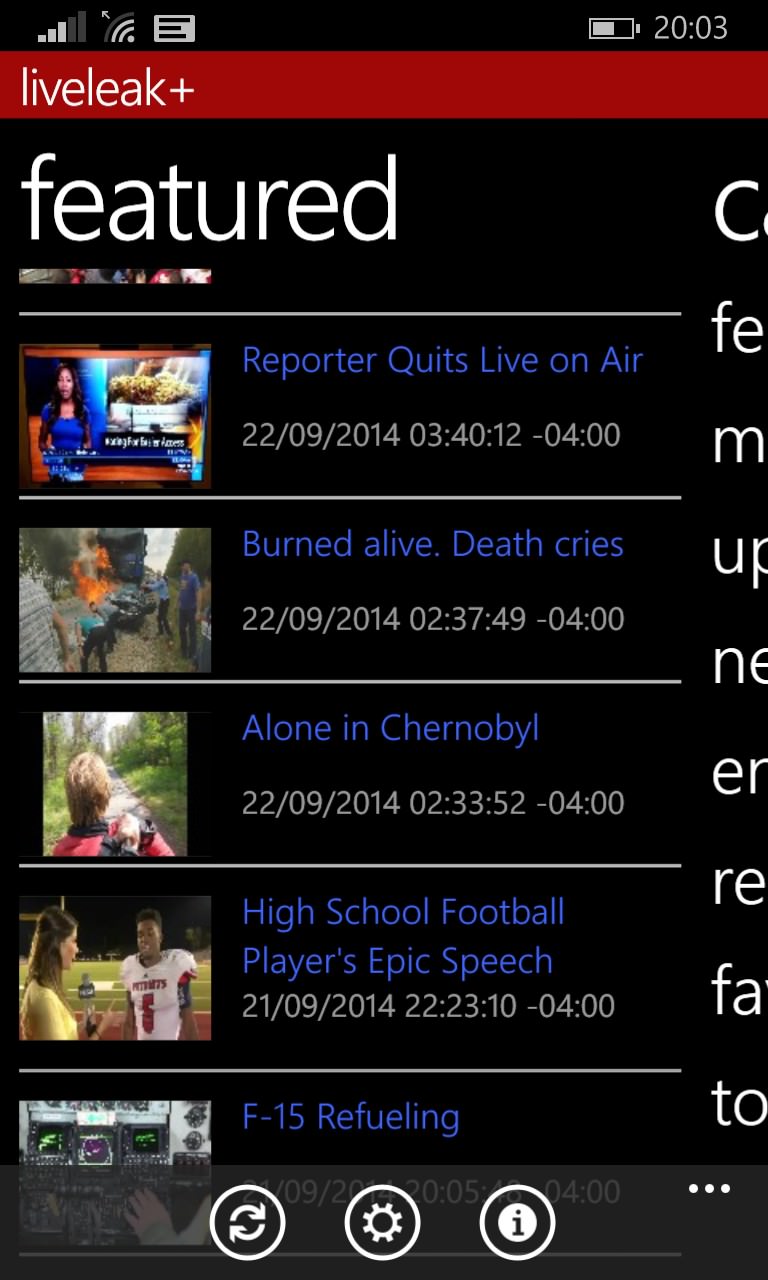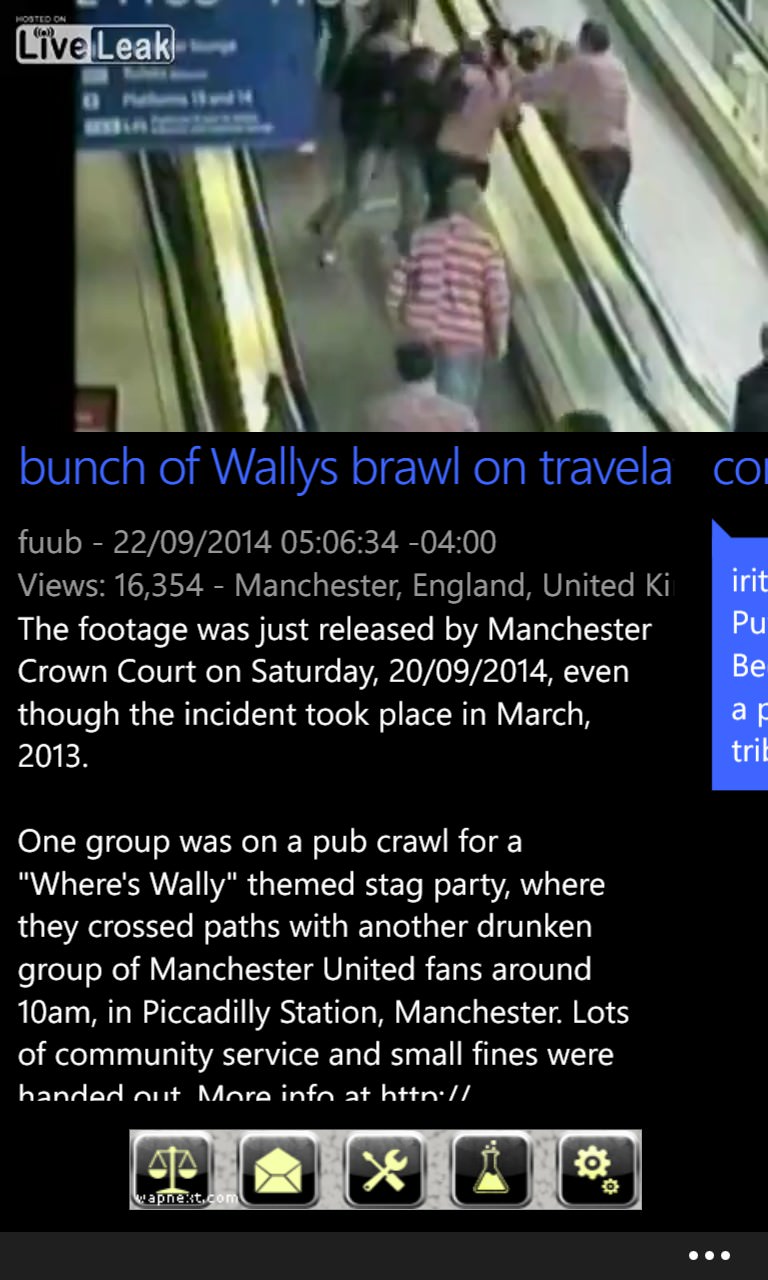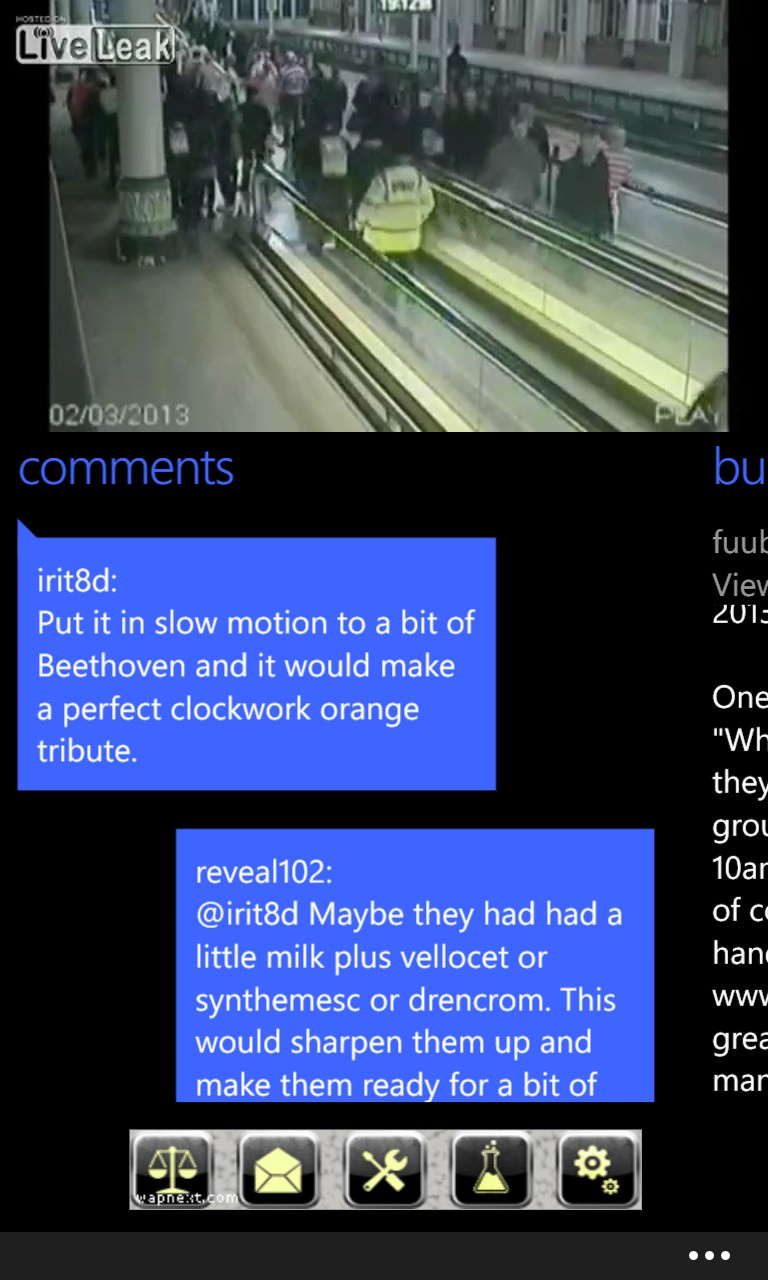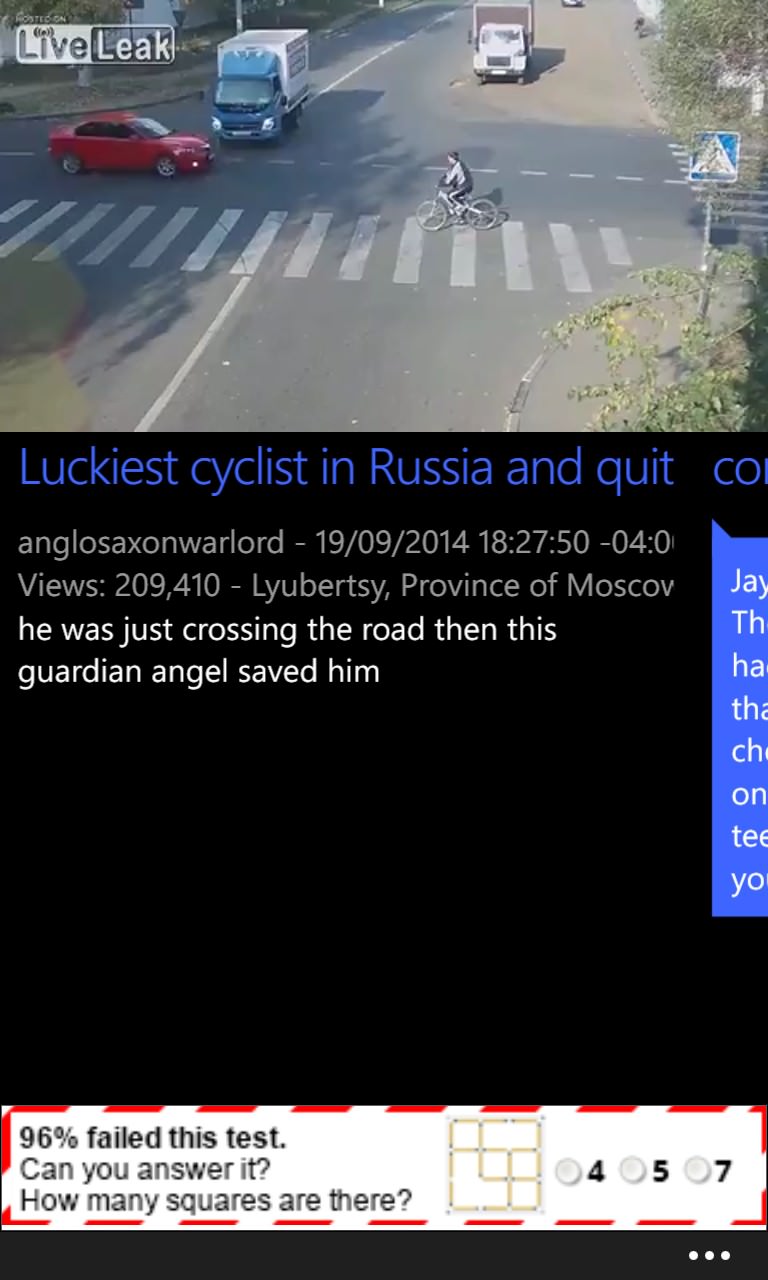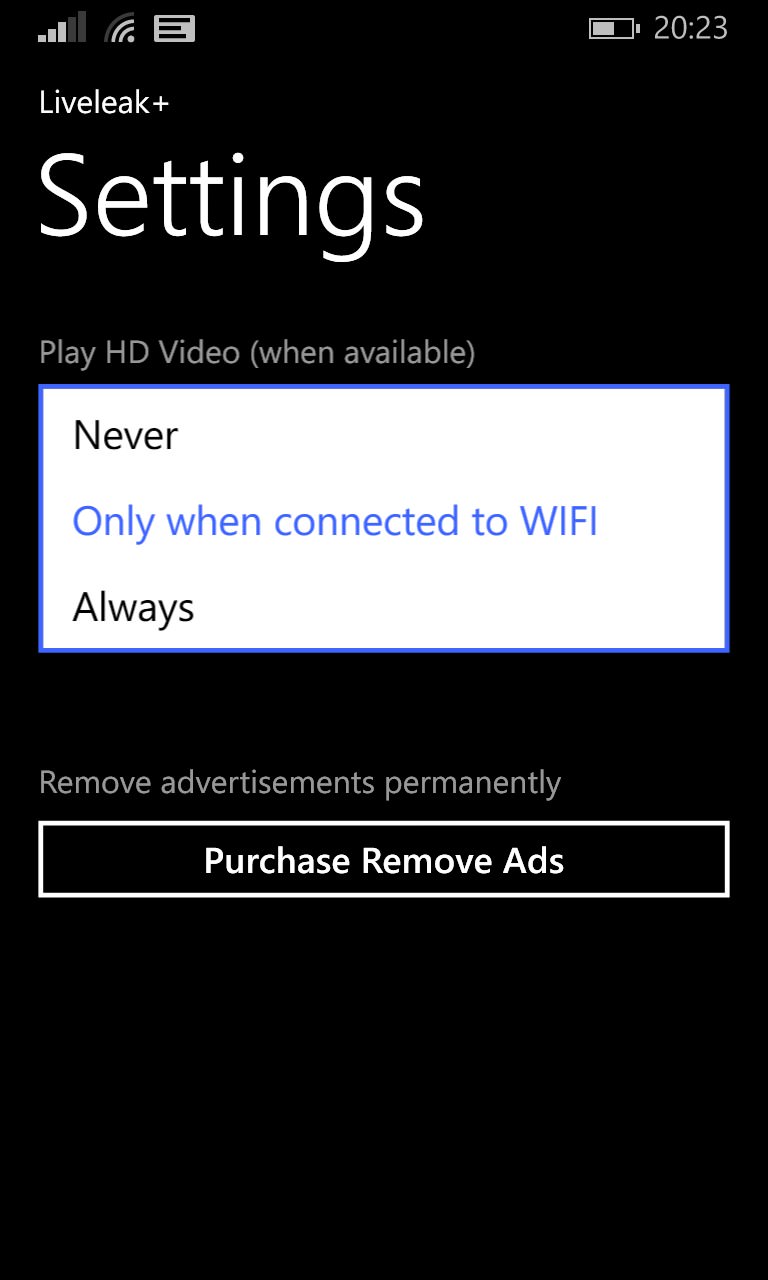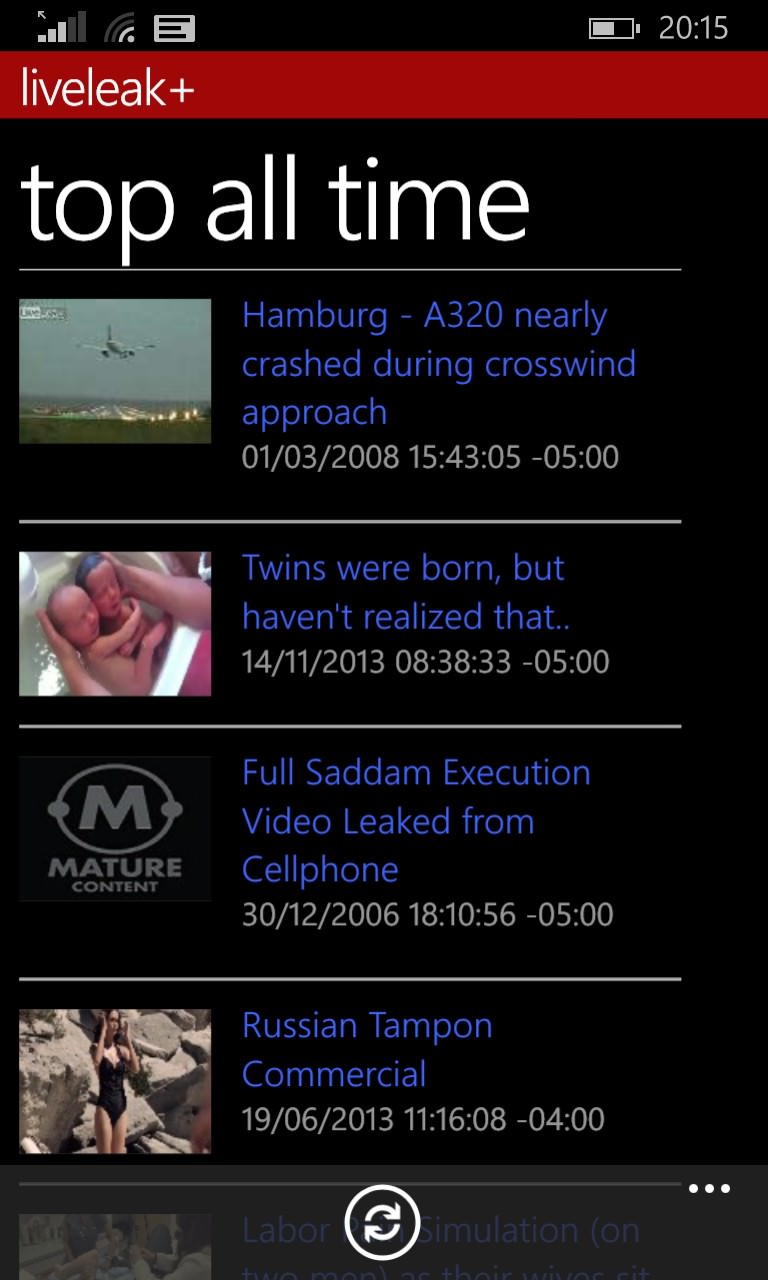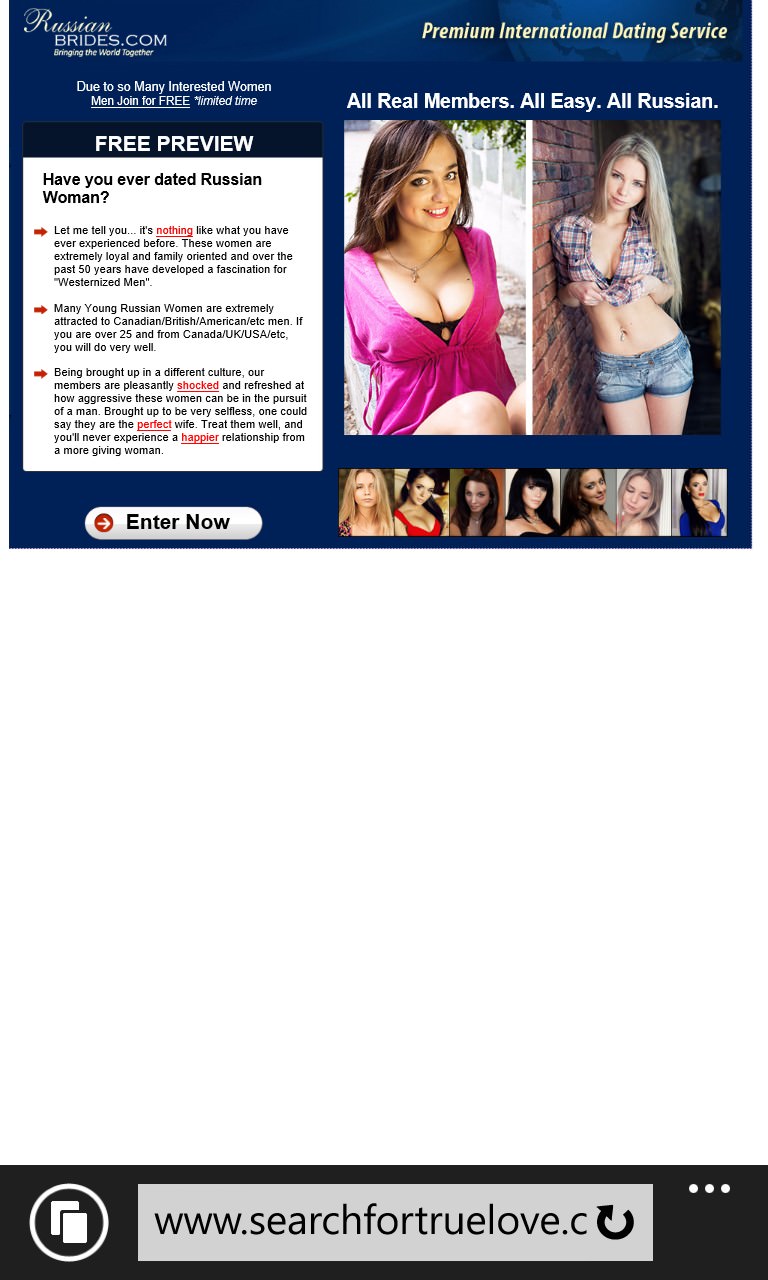 If you can bear the content, grab Liveleak+ in the Store here. There are banner ads, with an in-app purchase to remove them if you prefer.