Here's today's notification for all Finance users: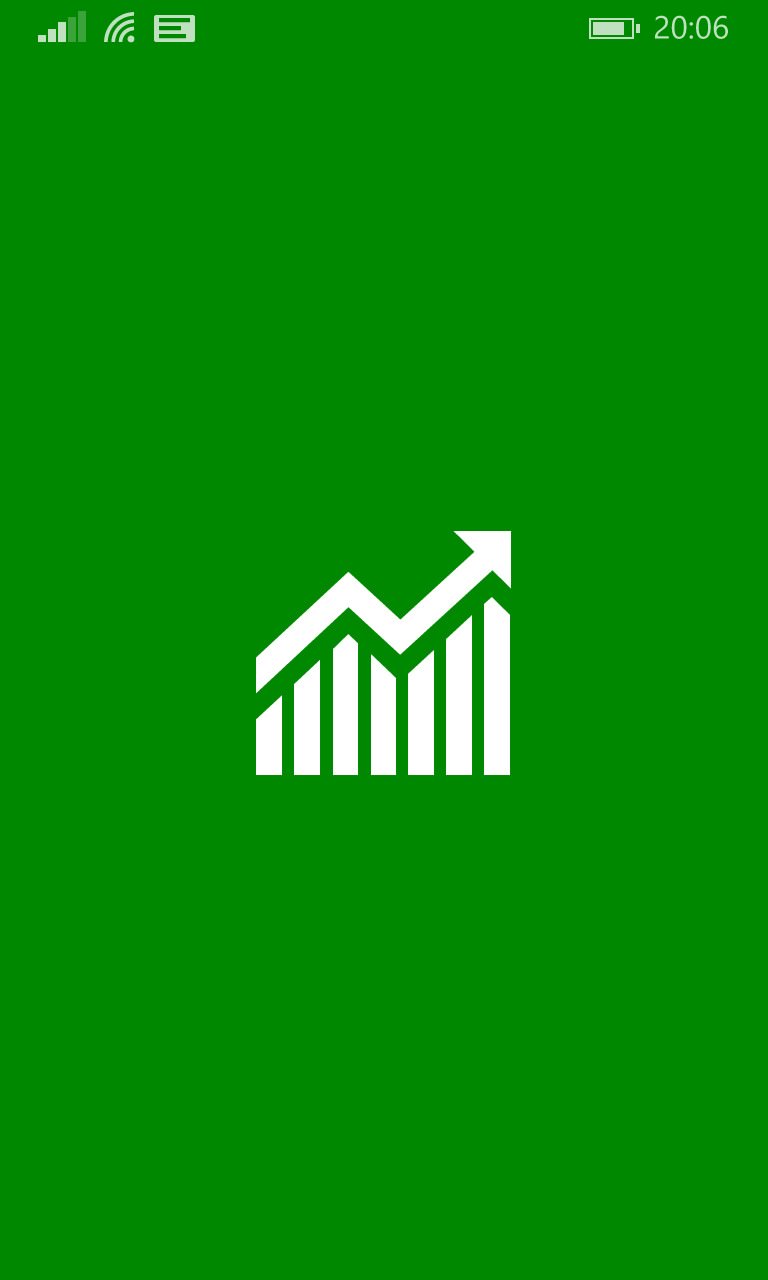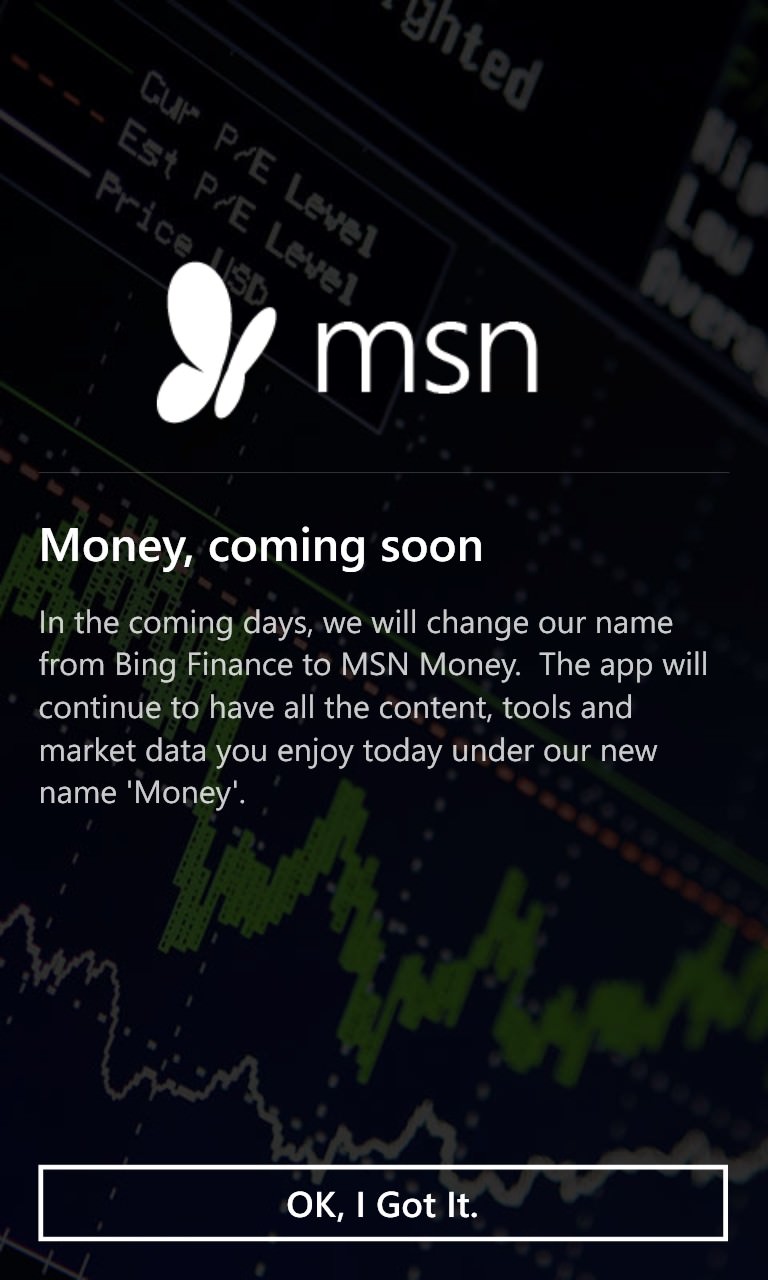 Pretty self explanatory. The content's all the same, of course, the usual mix of charts, stats and news, and all up to the minute: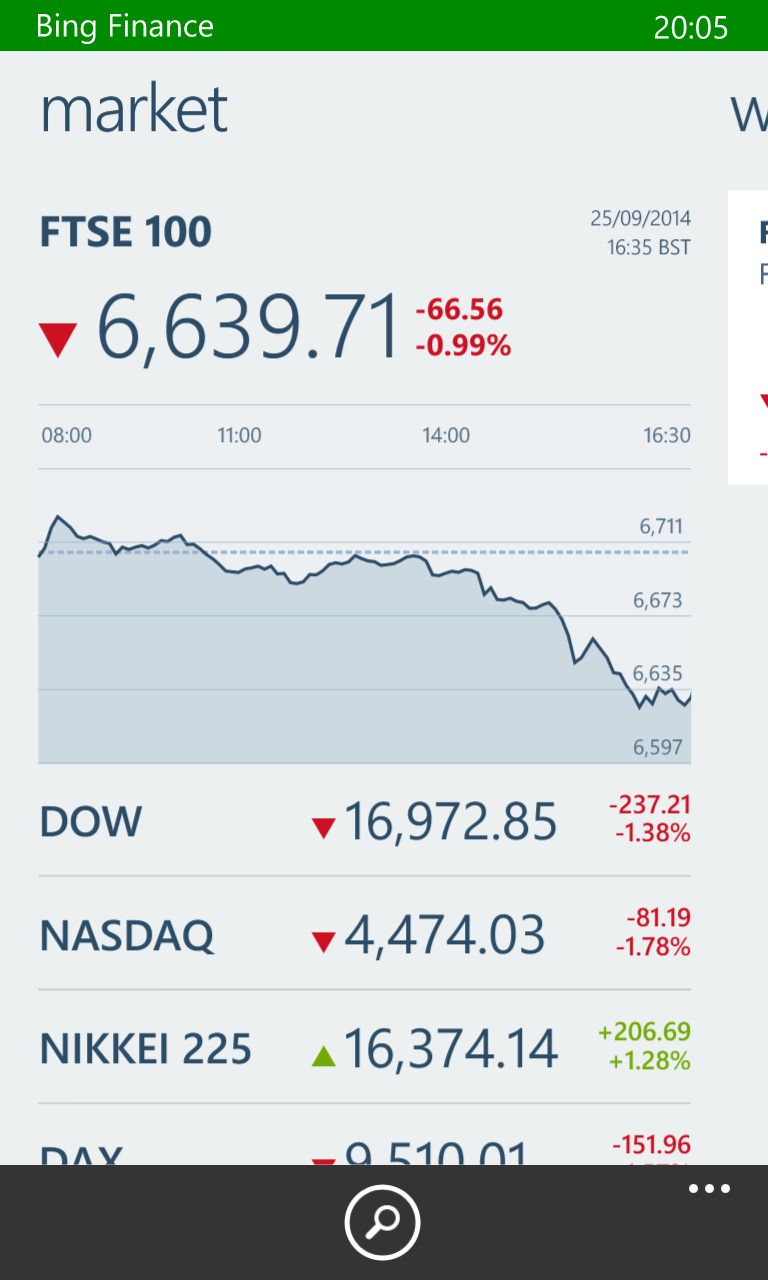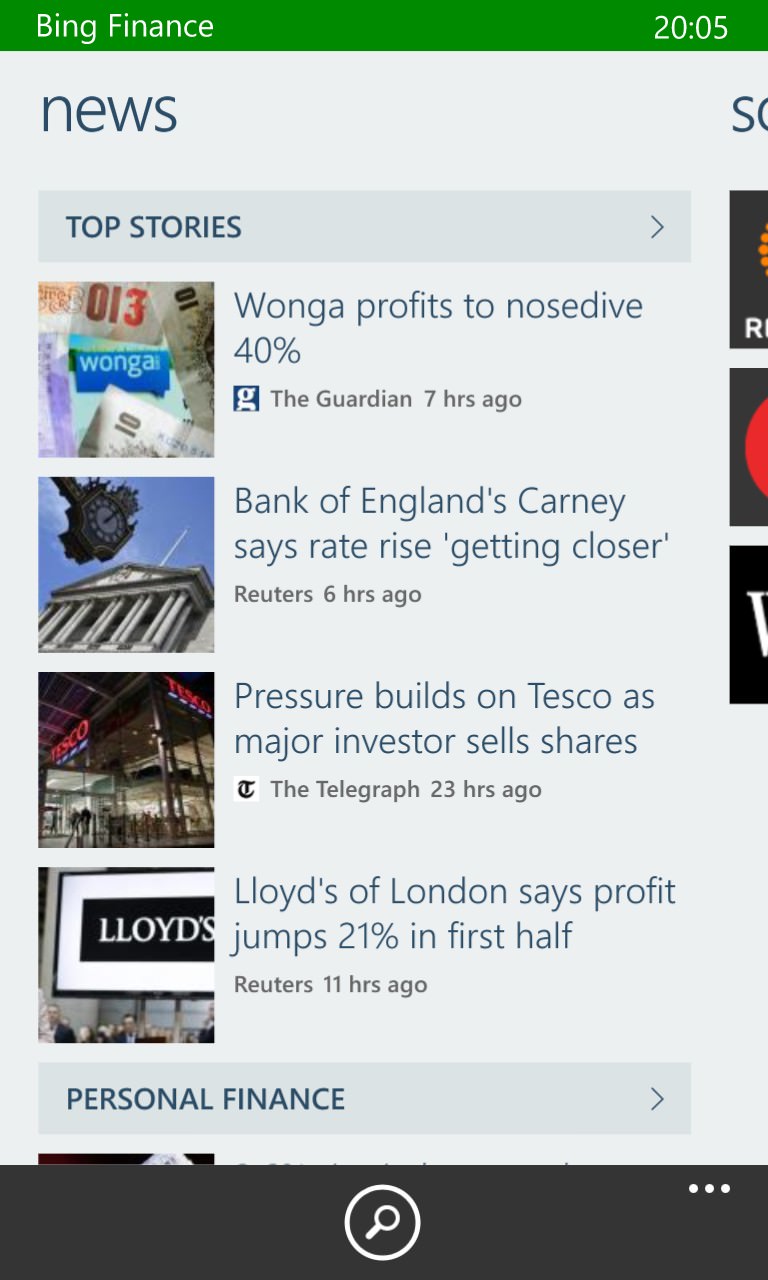 Note that Finance hadn't been updated since April, so something was due. You can grab Finance (soon to be Money) here in the Store.