From the Store listing:
ASPHALT SHIFTS INTO OVERDRIVE!

AN ORIGINAL MISSION-BASED ARCADE DRIVING GAME
- Unlock and drive 30 high-performance, fully licensed vehicles such as the iconic Lamborghini Countach and Ferrari Testarossa!
- Improve and upgrade your car to dominate the California streets
- Challenge yourself with 7 different types of racing: Escape the police, defeat bosses, avoid obstacles, and perform impressive stunts while you race!

A UNIQUE RETRO STYLE
- Drive fast across the gorgeous highways of Southern California
- Enjoy a subtly retro "new '80s" atmosphere
- Stunning visuals thanks to real-time lighting and particle effects

CHALLENGE THE WORLD
- Connect to Facebook to play with or against your friends
- Join a gang to team up with friends and achieve weekly objectives full of speed and action!
- Track your progress and show off your skills as you advance in League championships
- Compete in limited-time, Gang, and League events as you battle your way to the top of the leaderboards!

Here's the game in action, it's basically see how long you can keep going before crashing, see how much stuff you can avoid along the way and how many stunts and challenges you can manage, in order to earn more in-game currency and avoid spending real world money, etc.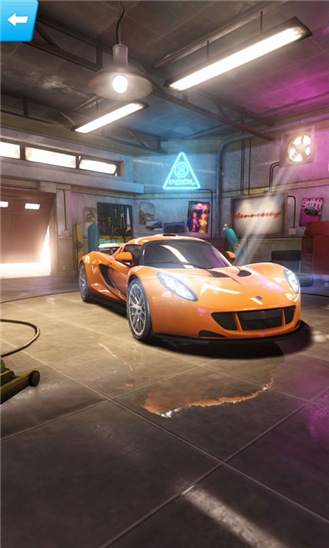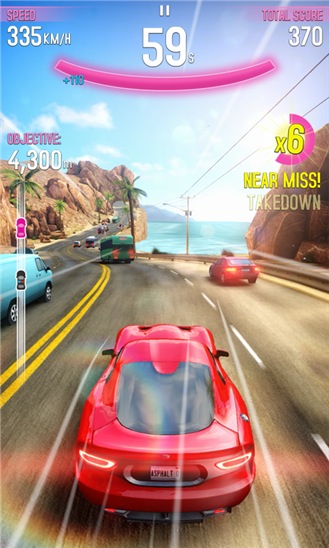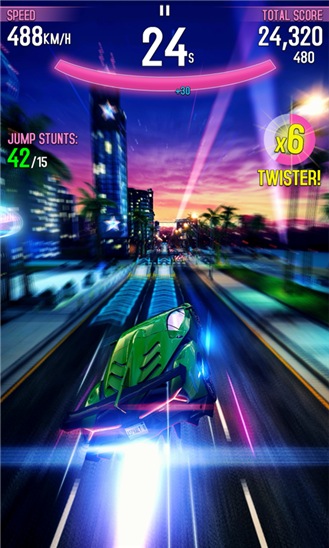 The '3 lane' thing makes the game easier for novices, I guess, plus there's the retro Gameboy feel, despite the glossiness. But what about traffic coming back in the other direction? And where does this infinite road go? I think we should be told....!
As a big fan of 'realistic' driving games, such as Real Racing 2, I think Ashpalt Overdrive crosses a line and it's really not for me. But your comments welcome. In the meantime, you can grab this in the Windows Phone Store here.