From the Windows Phone Store description:
PhoNetInfo retrieves detailed technical phone and network information such as firmware version, device name, battery status, power saving status, network operator, roaming status, wifi/wap interface names, camera details (e.g. ISO, white balance), number of CPUs, CPU architecture, CPU features, CPU page size, CPU frequency, high performance timer frequency, time since last device reboot, RAM and ROM, web browser user agent, etc. All information can be exported by email and the application's language can be changed at any time.

The interface is super-simple - so far, there are only a few things listed that I wouldn't know from other sources, but hopefully the APIs will get extended by Microsoft and then PhoNetInfo will improve further.
Here's the utility in action: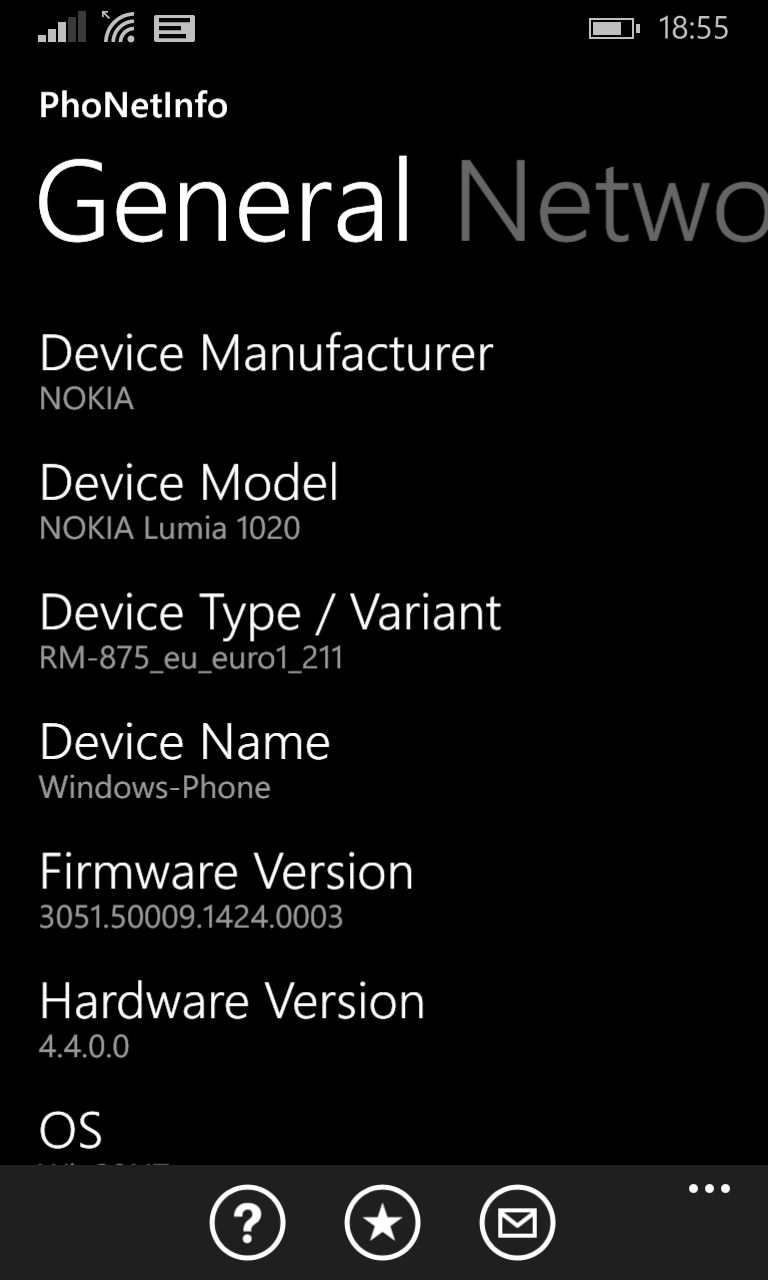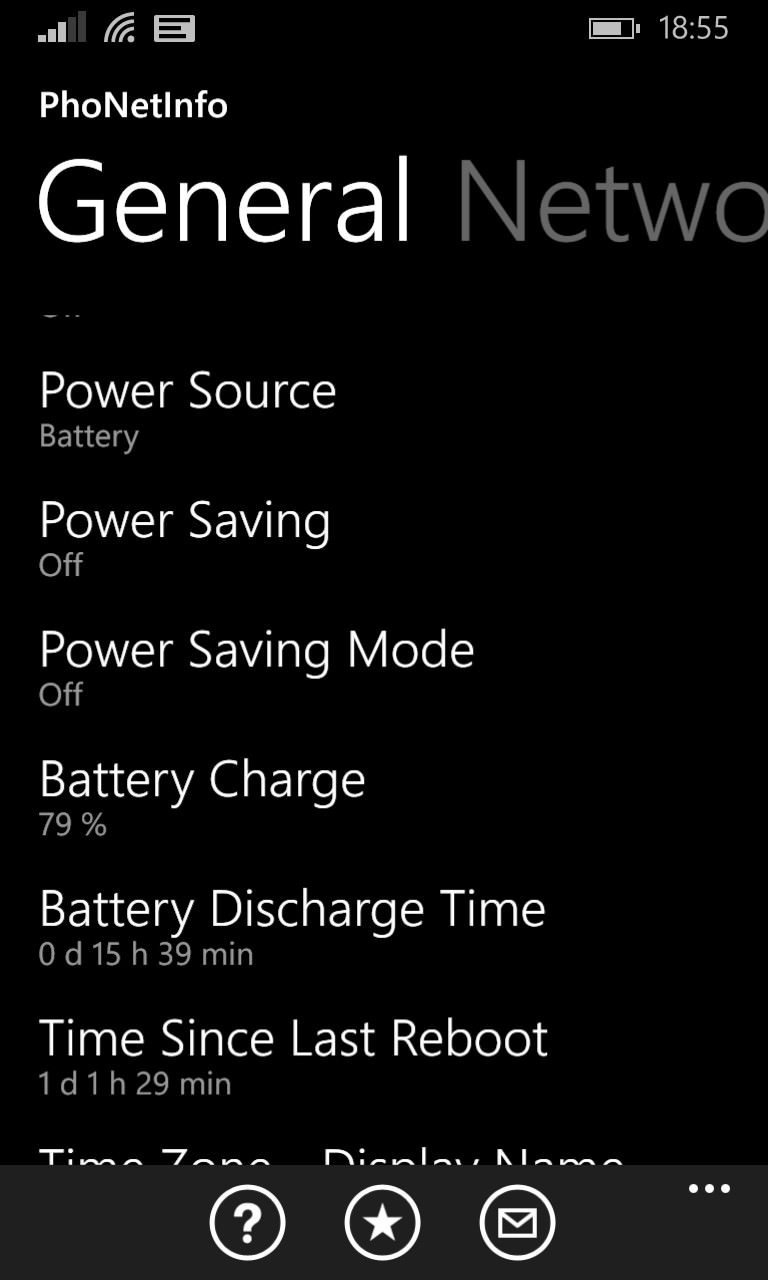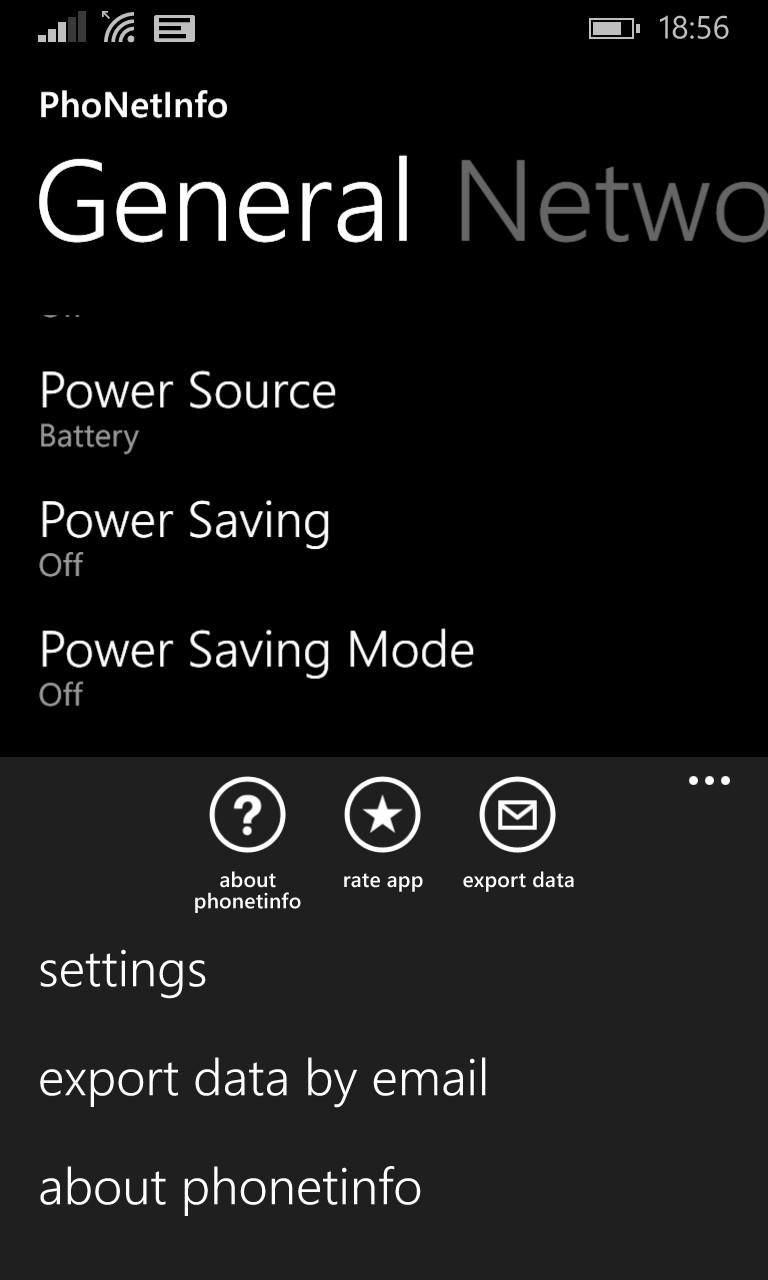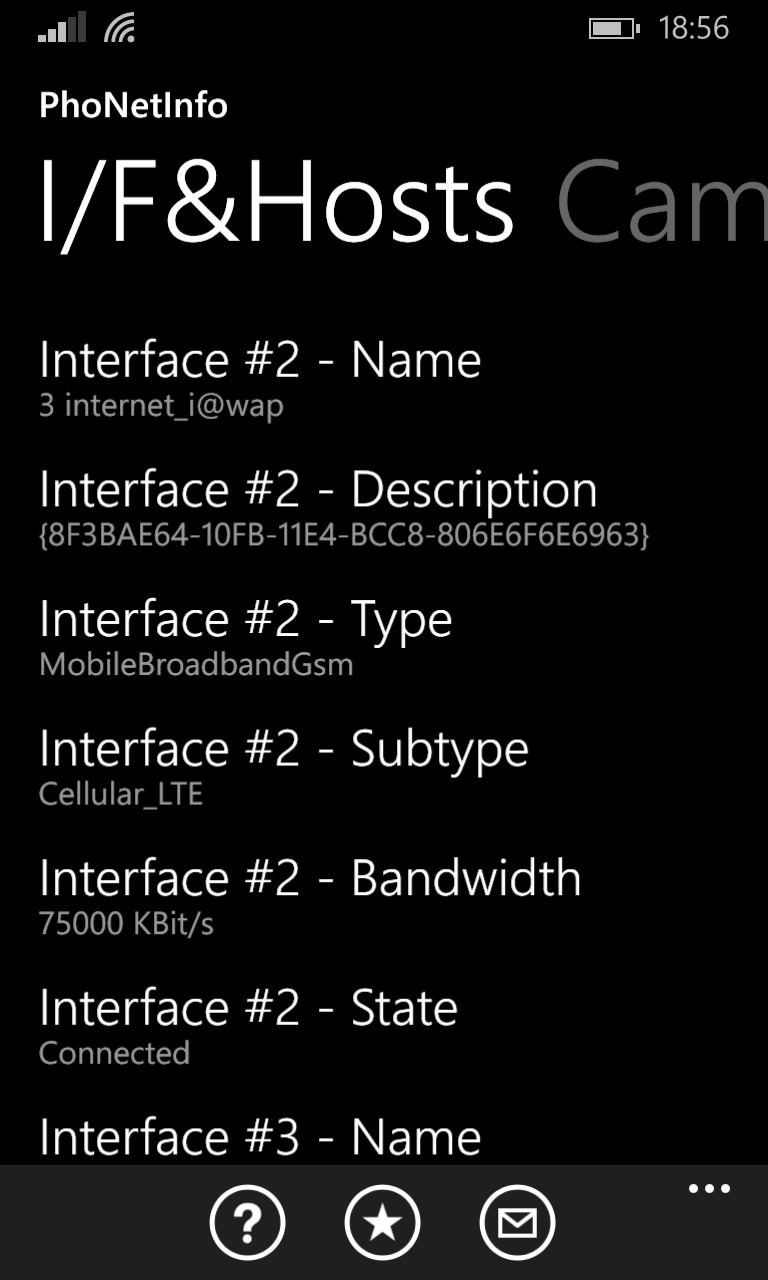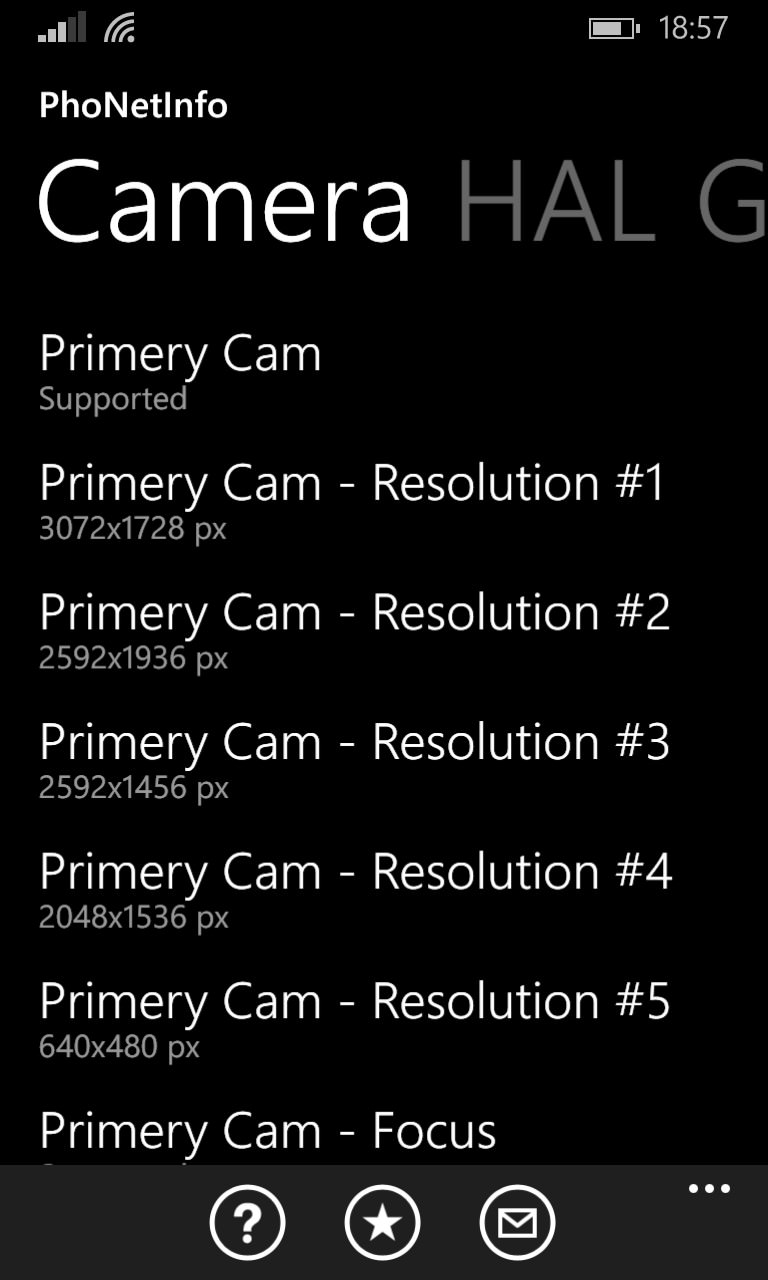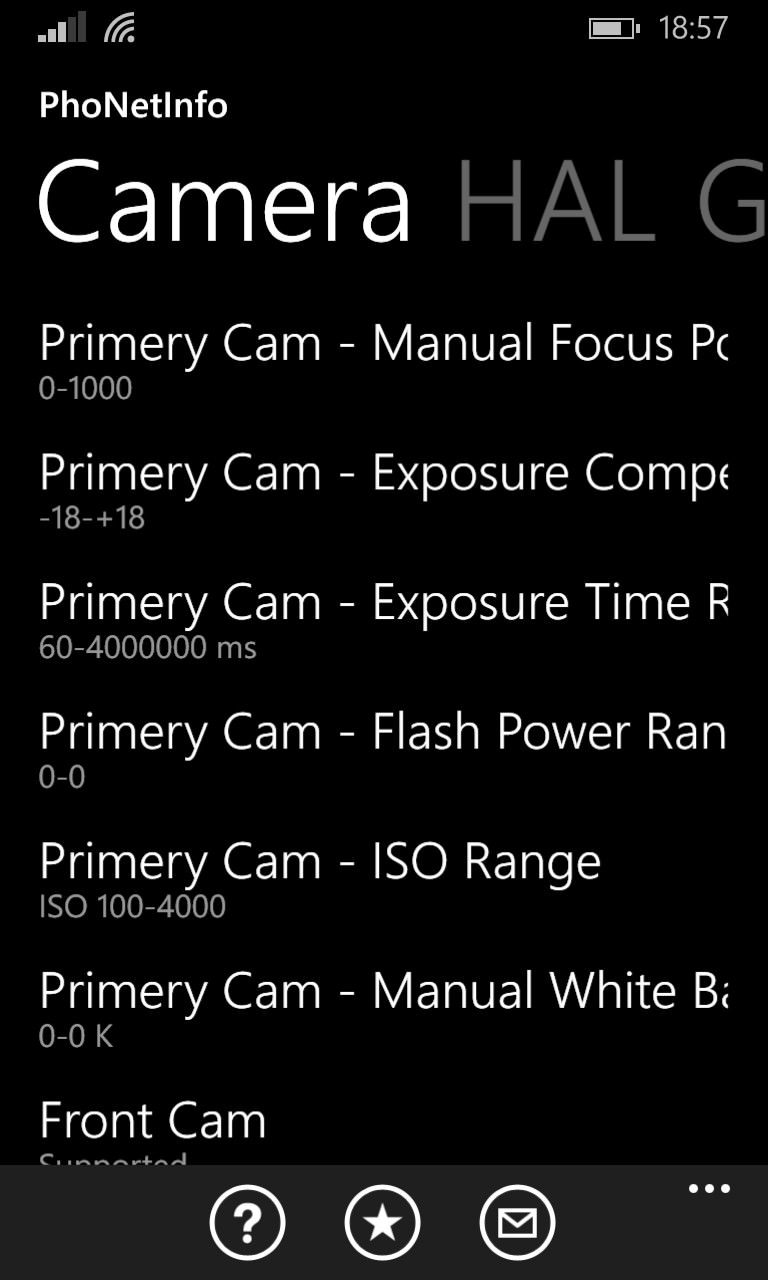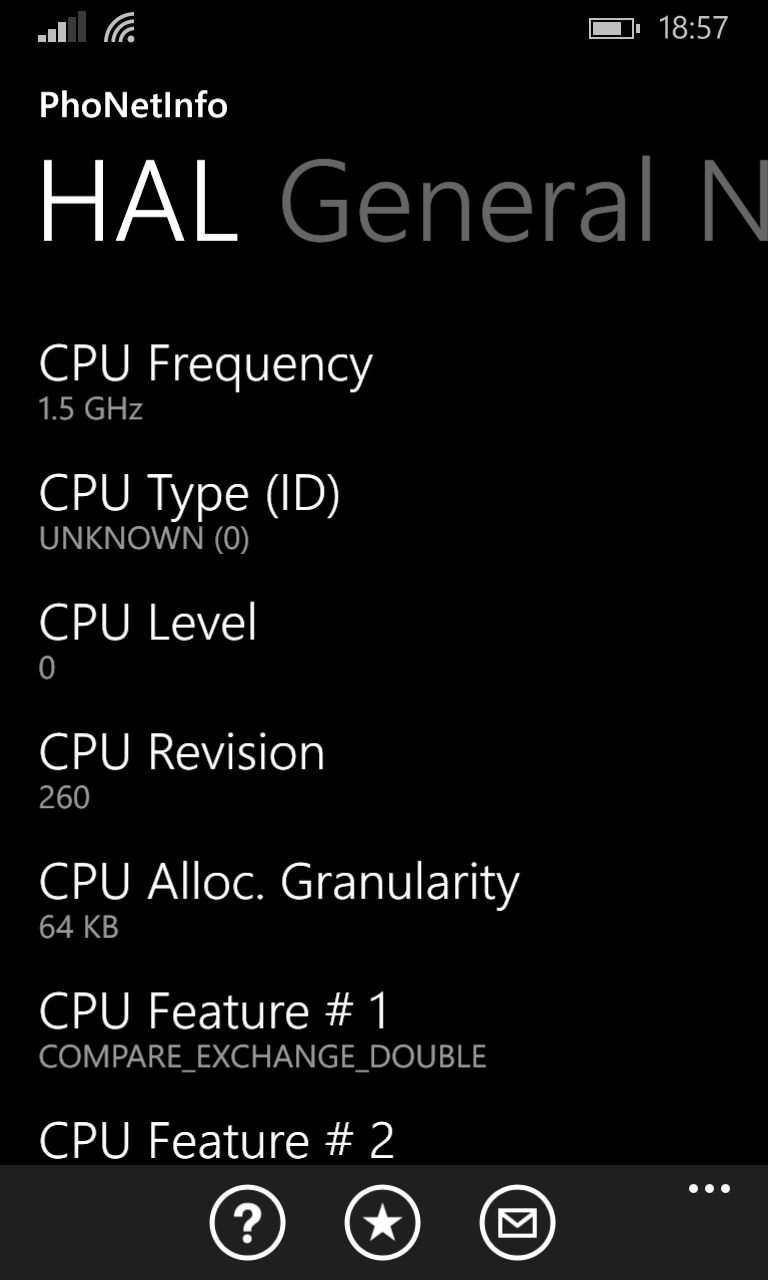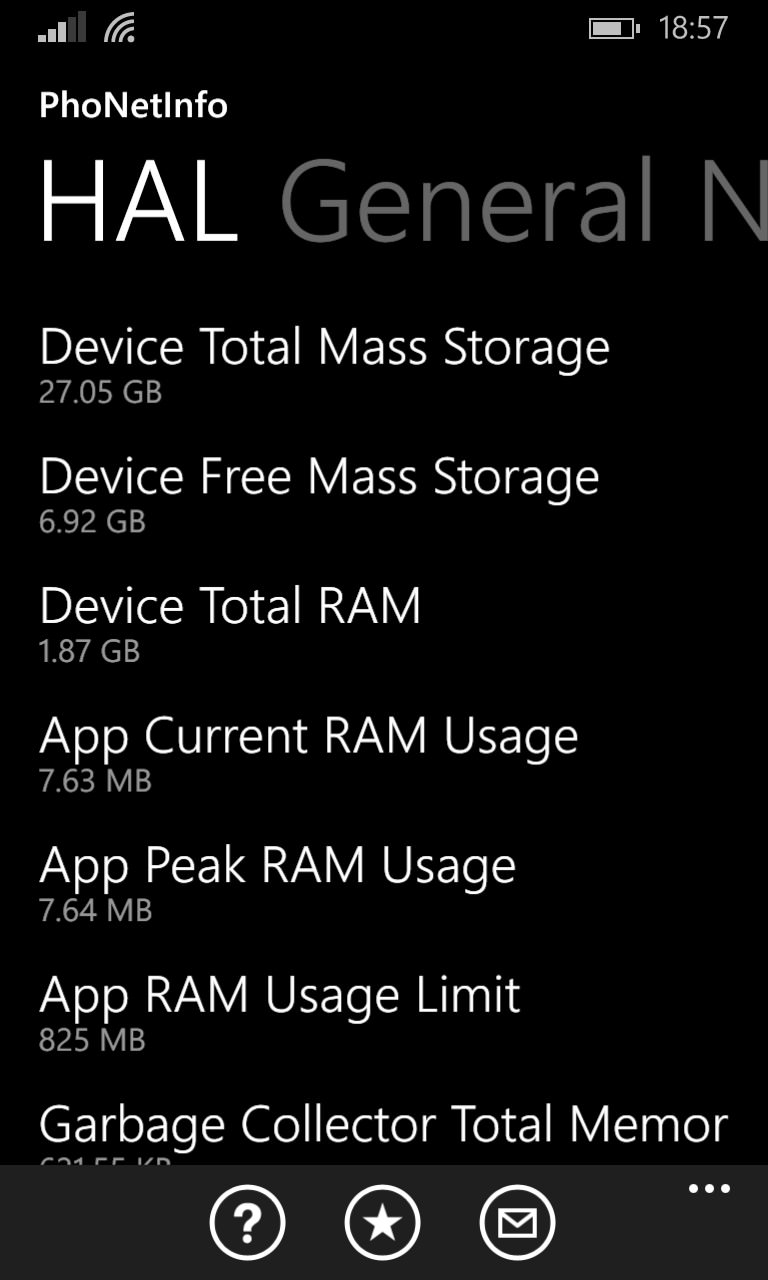 There are some spelling errors too, e.g. 'Primery' above, but no doubt these will get tweaked.
You can try or buy PhoNetInfo here in the Store. Worth keeping around in order to keep track of updates or to sort out a problem in the future?