Briefly, then, here's the pitch, from the Store description:
The battle has just begun. The peaceful life of sheep have been disturbed by noisy birds. Hit and return noisy birds to their home. Drop the sheep and let it bounce! Join the sheep on a battle through dozens levels with colorful noisy birds, suns and clouds.

• Easy to learn, but hard to master gameplay and absolutely fun
• Cool graphics makes this game very addictive to play
• Dozens of amazing levels
• Power ups to help with those challenging levels
• Social, share your highest score to your friends

Here's an illustrated walk-through and mini-review. Though Bouncing Sheep is free to download, so you can also just grab it yourself here and have a play, of course!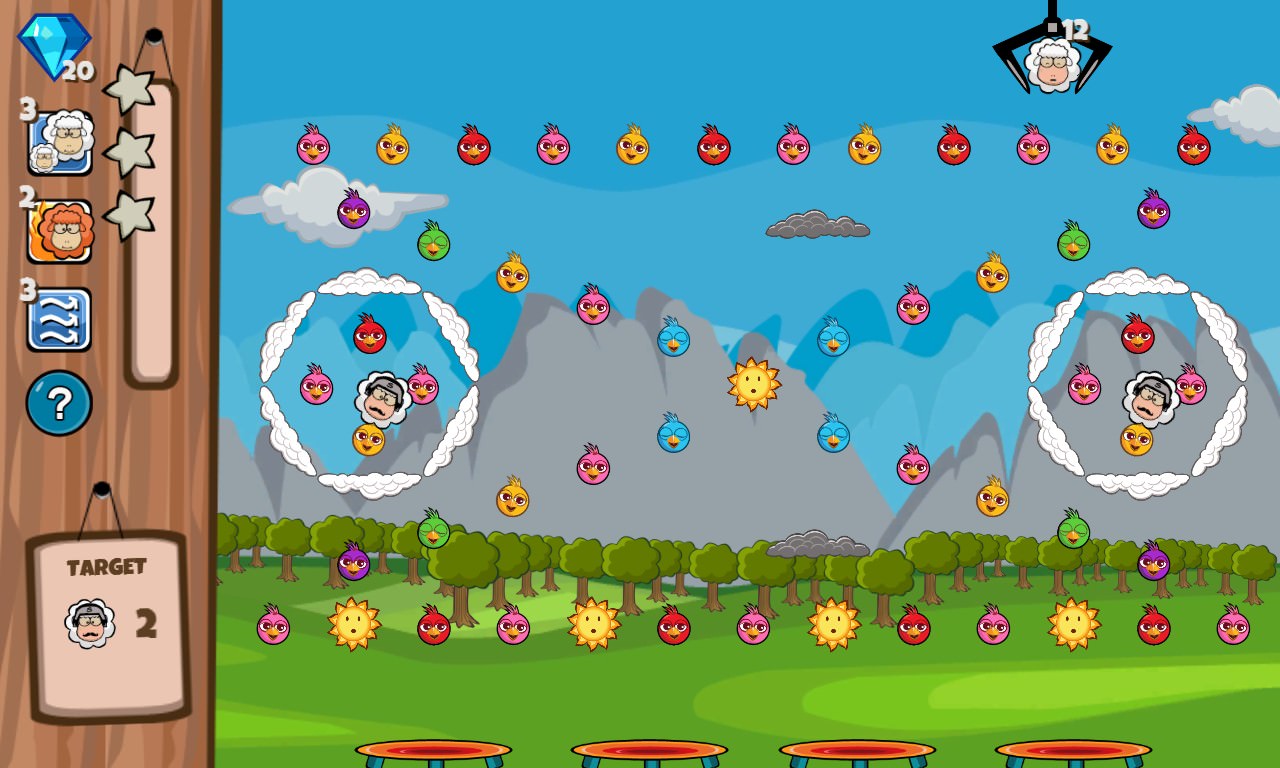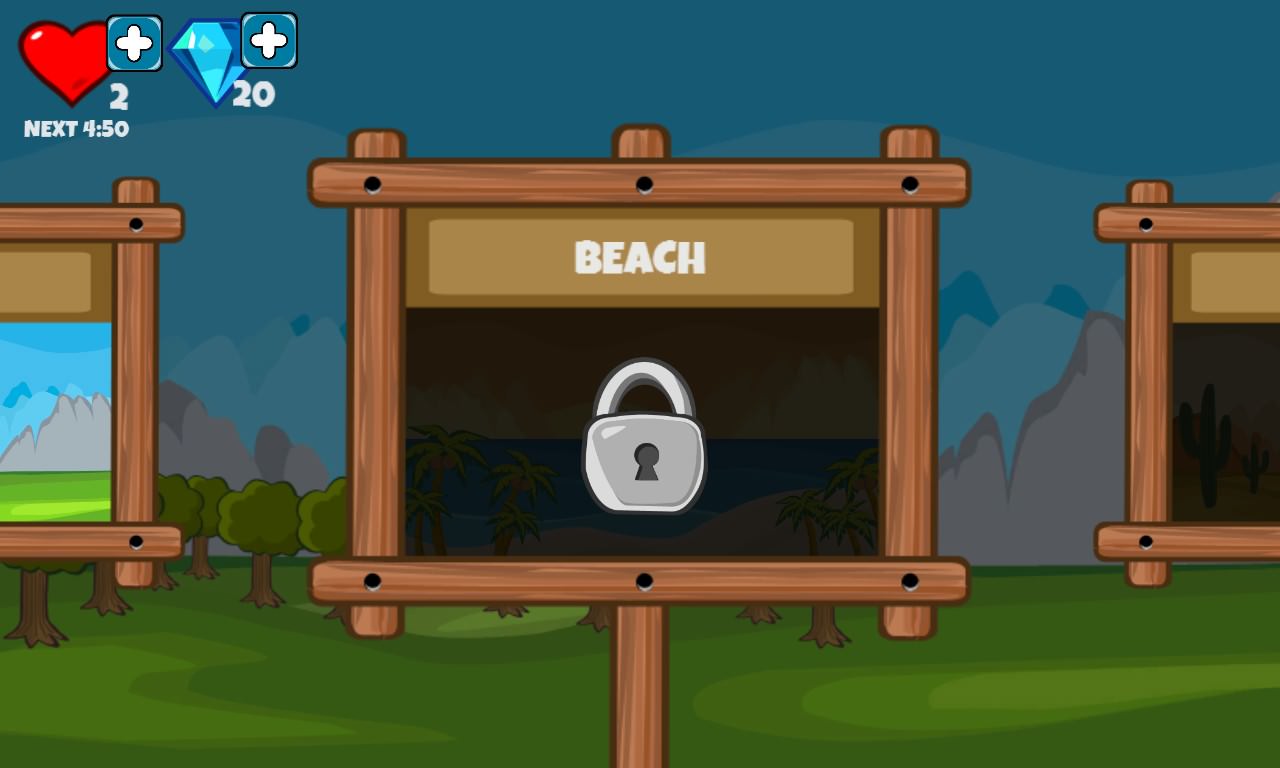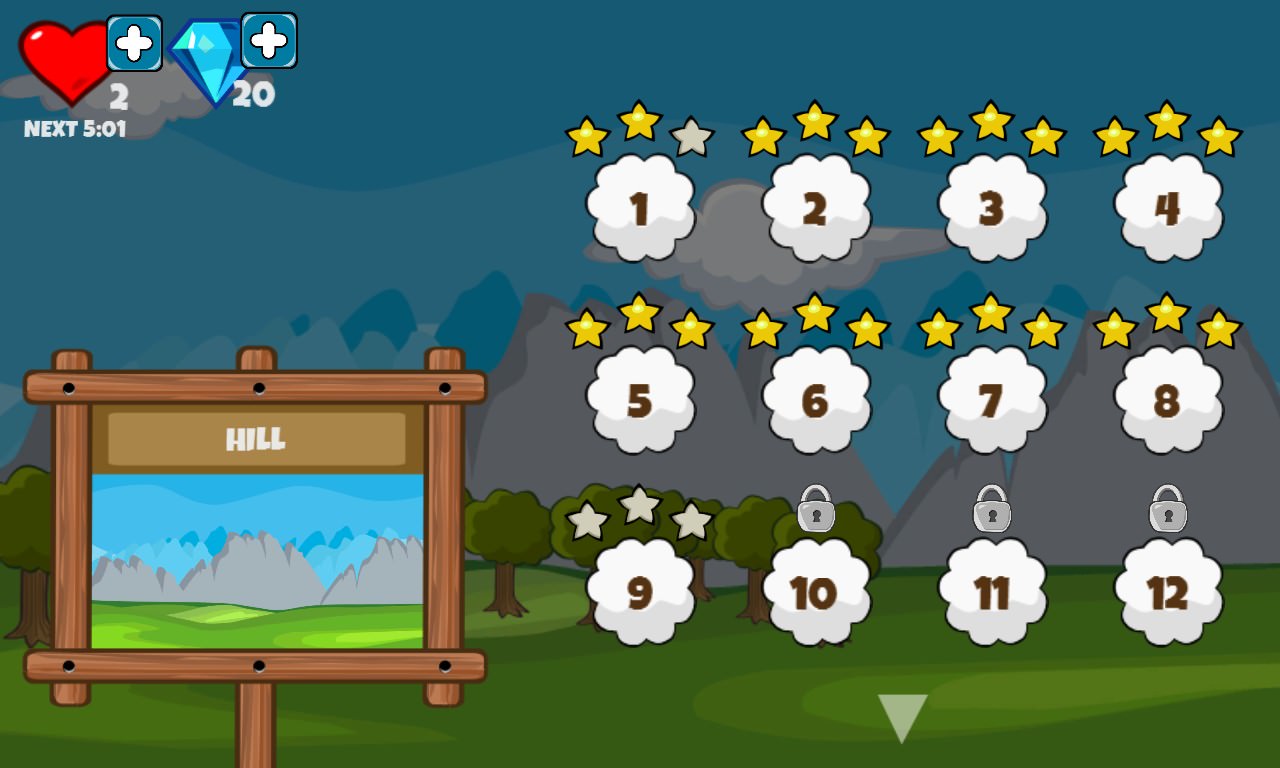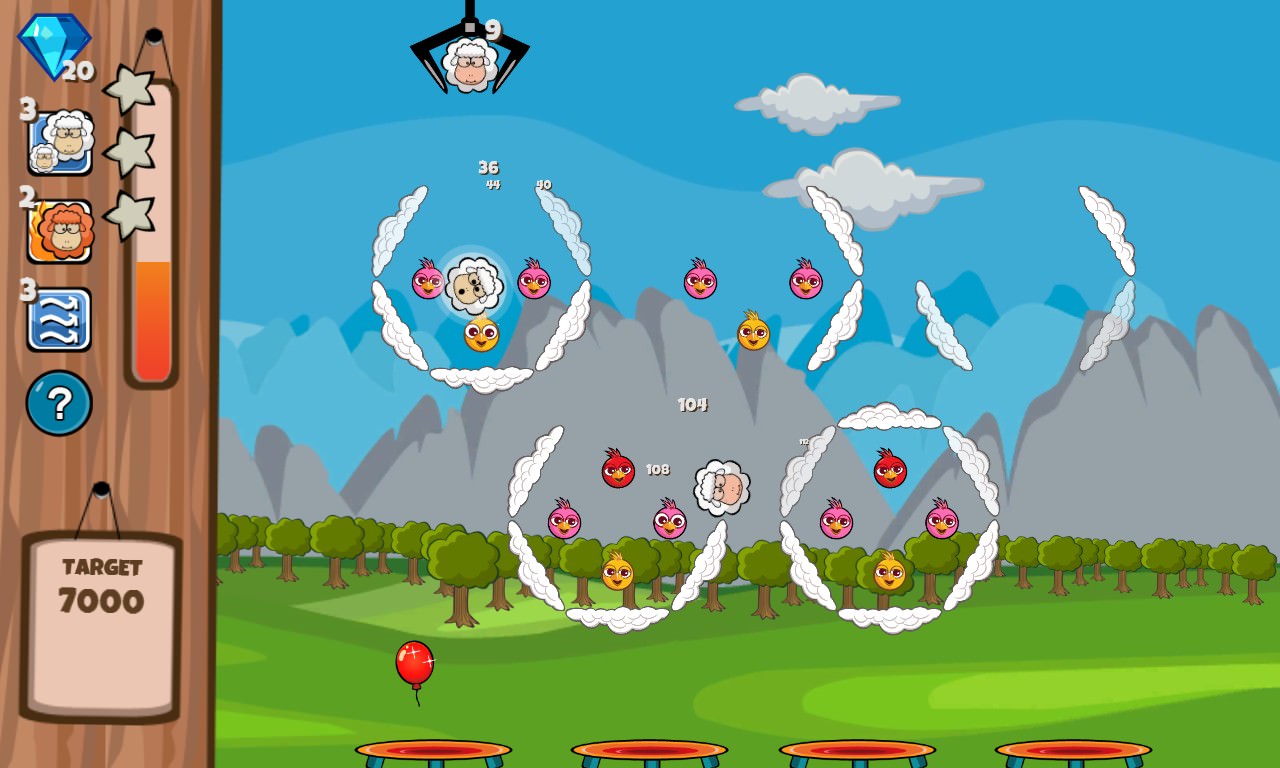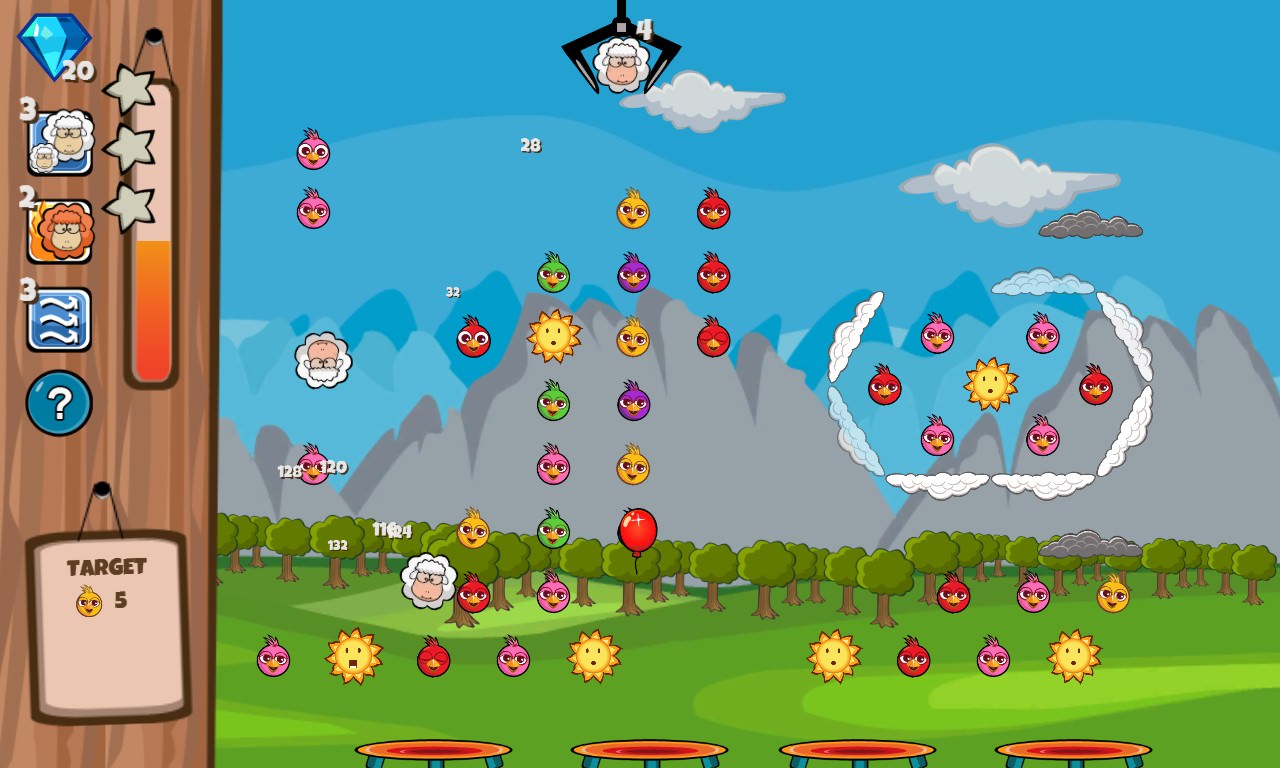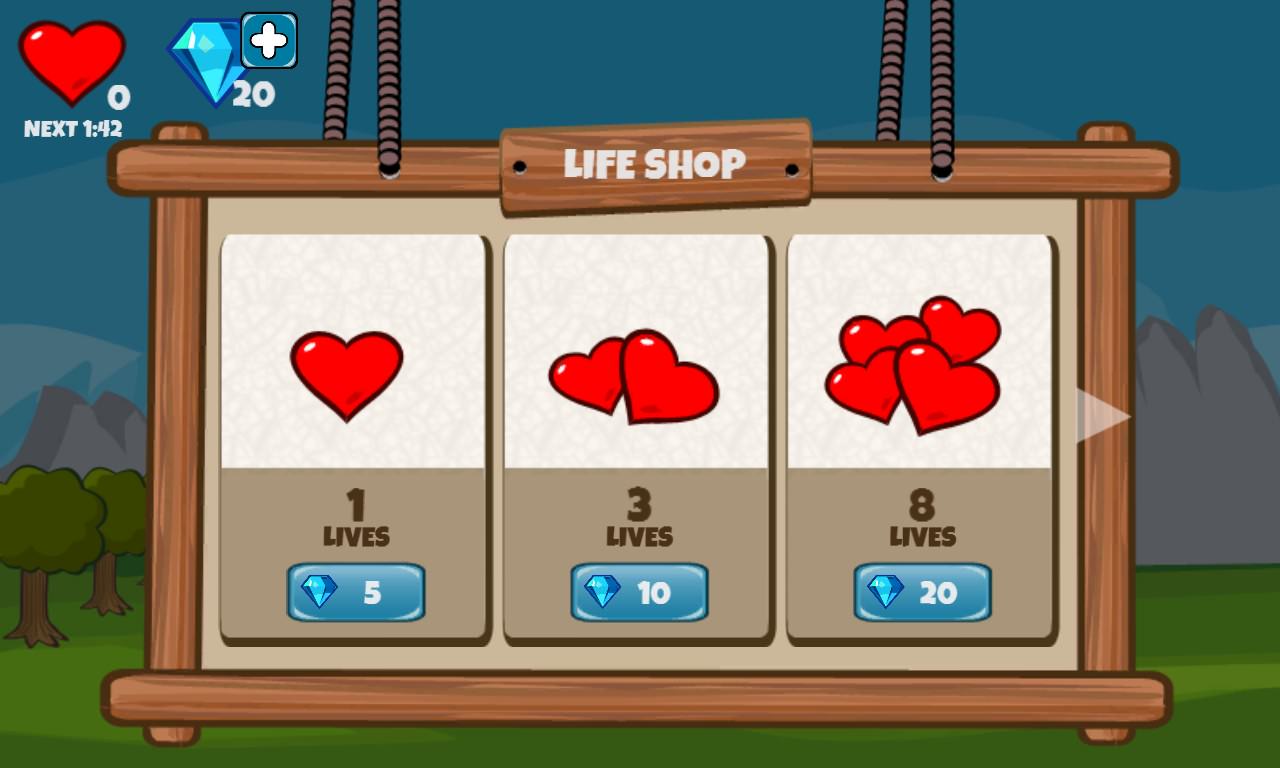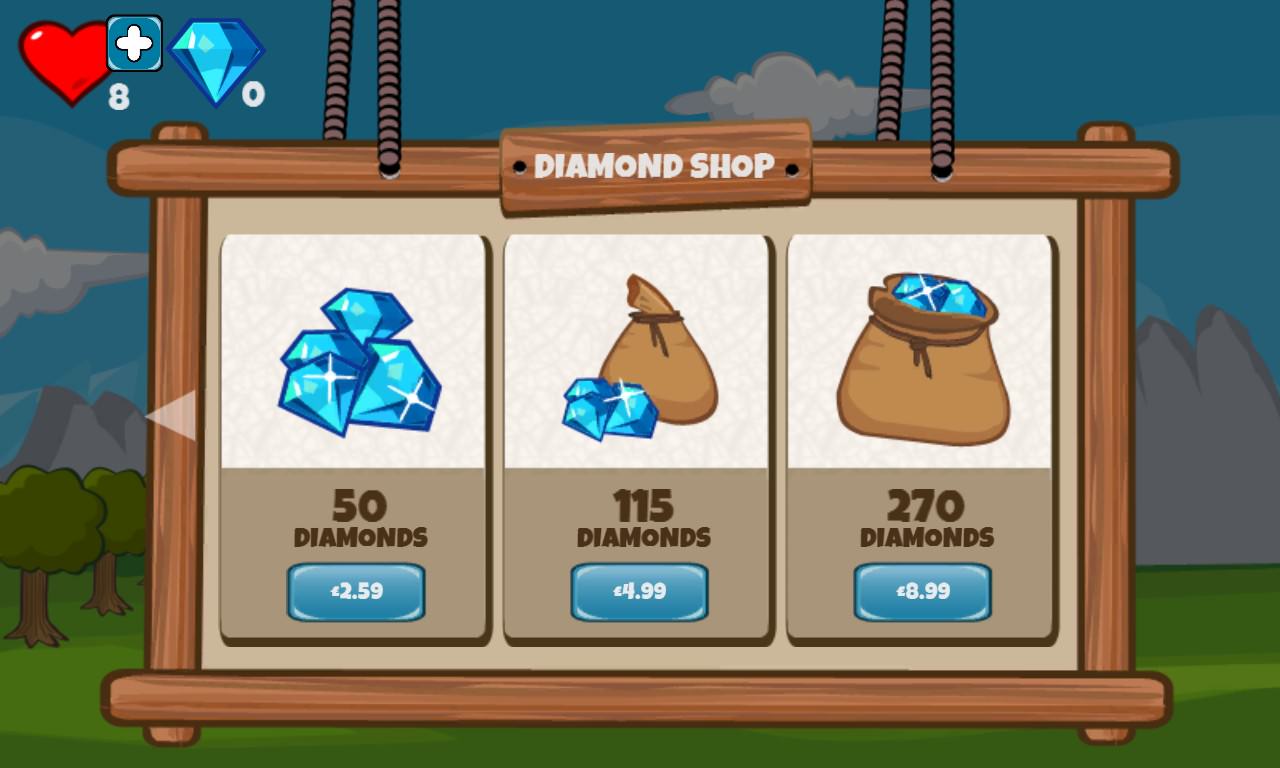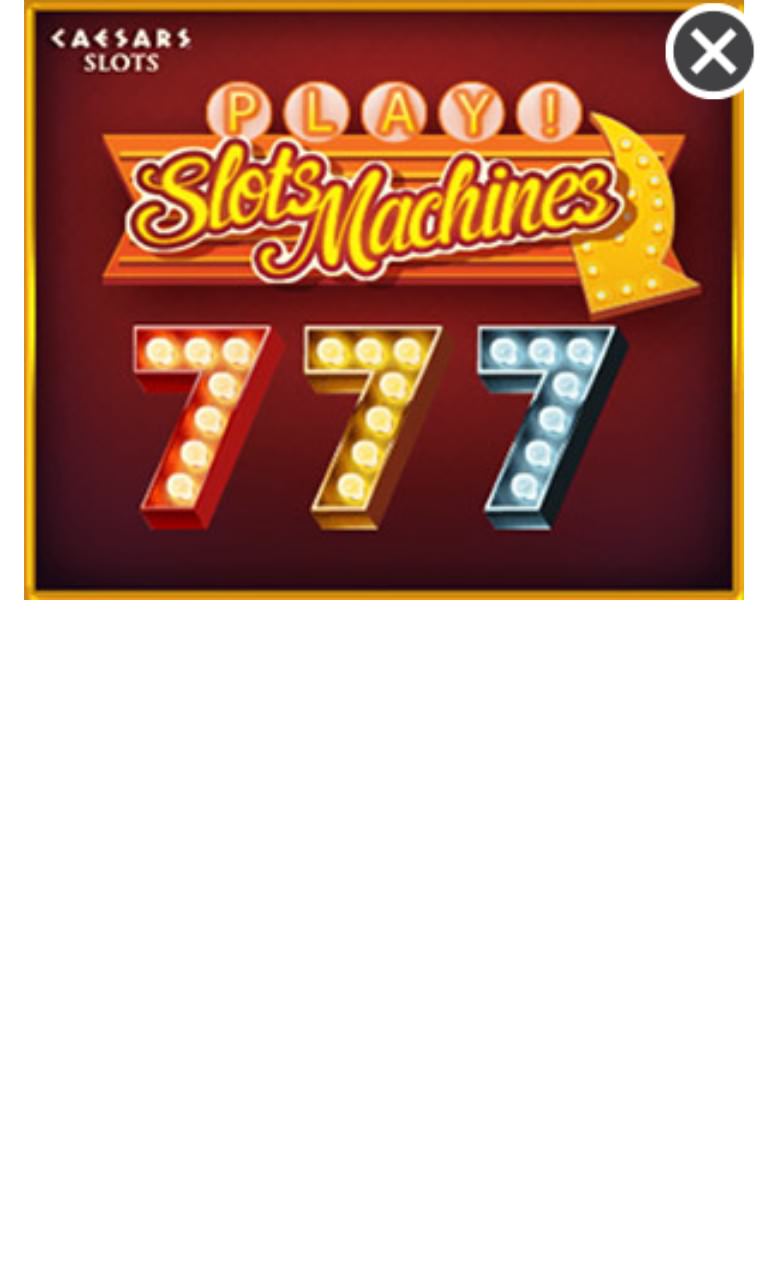 Overall, a decent arcade game - whether it has real longevity for you will depend on how hooked you get with the fluffy heroes....