The vision for Iconic apparently came out of 'the realization that a huge chunk of our time is spent interpreting icons: Stop, Go, Play, Shop, Smile, Like, Share. Well, what if the names of bands, movies, and celebrities could also be displayed in this way?'
Here's Richard Horin, co-founder of Flow Studio: "People are now used to visual 'abbreviations' of all sorts. We read symbols much faster than text – faster than ever before. With Iconic, we've pushed this 'visual language' to the extreme and made it beautiful with minimalistic design cues. Iconic is a completely original, ridiculously fun puzzle game for pop culture fiends ready for their next challenge."
From the Store description:
- 200 awesome hand-drawn icons
- Categories include Movies, Music, and People (with more categories to come)
- Share any quiz on Facebook if you need help from friends
- Every solved puzzle includes a Wikipedia excerpt

As is typical with a freemium title, players earn in-game currency simply by playing the game. As coins accumulate, they can be redeemed for three types of hints (exposing a correct letter, removing an incorrect letter, or solving the entire puzzle). Or, of course, you can buy coins with real world money as in-app purchases, or even earn them by helping the game spread socially: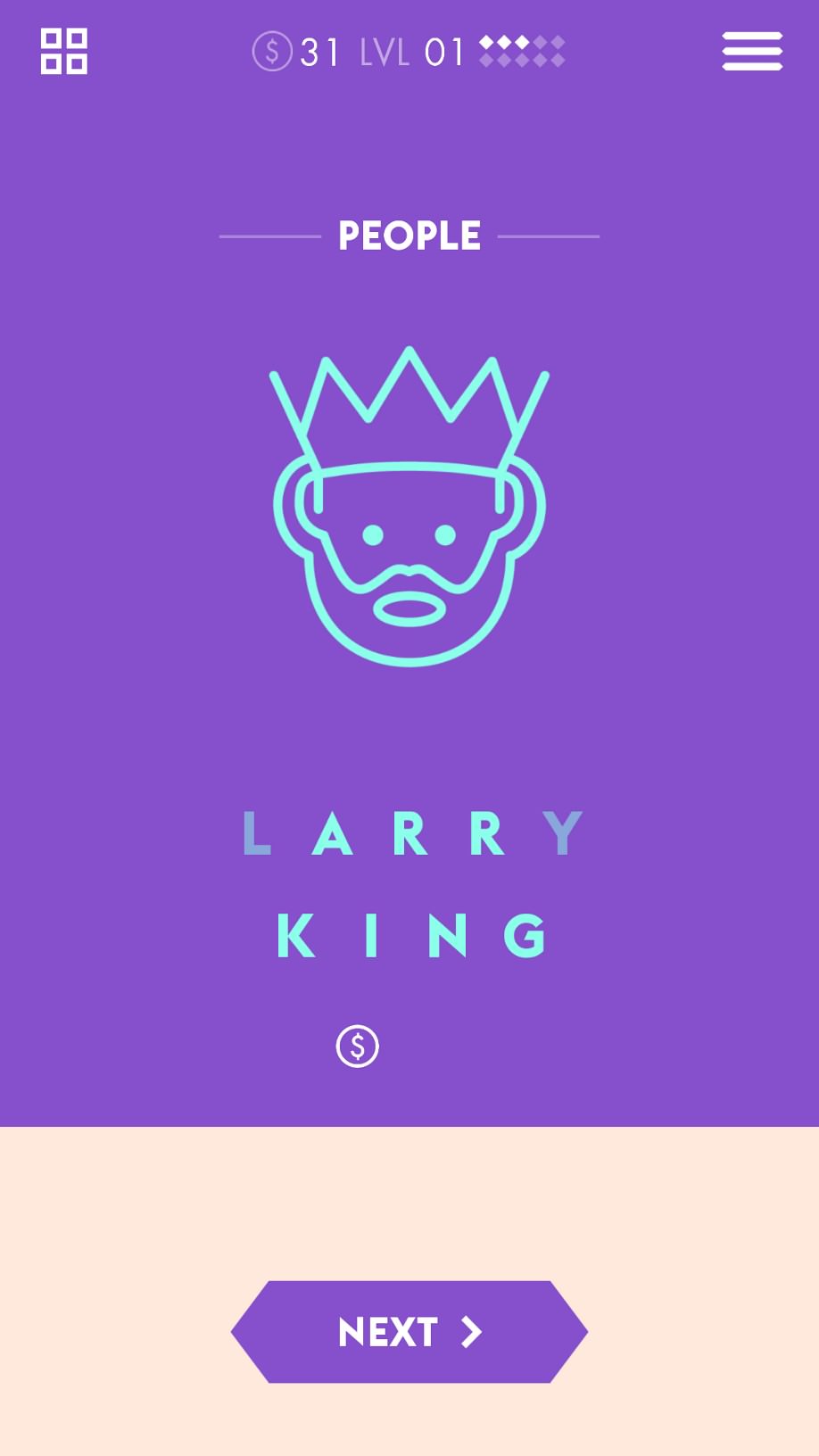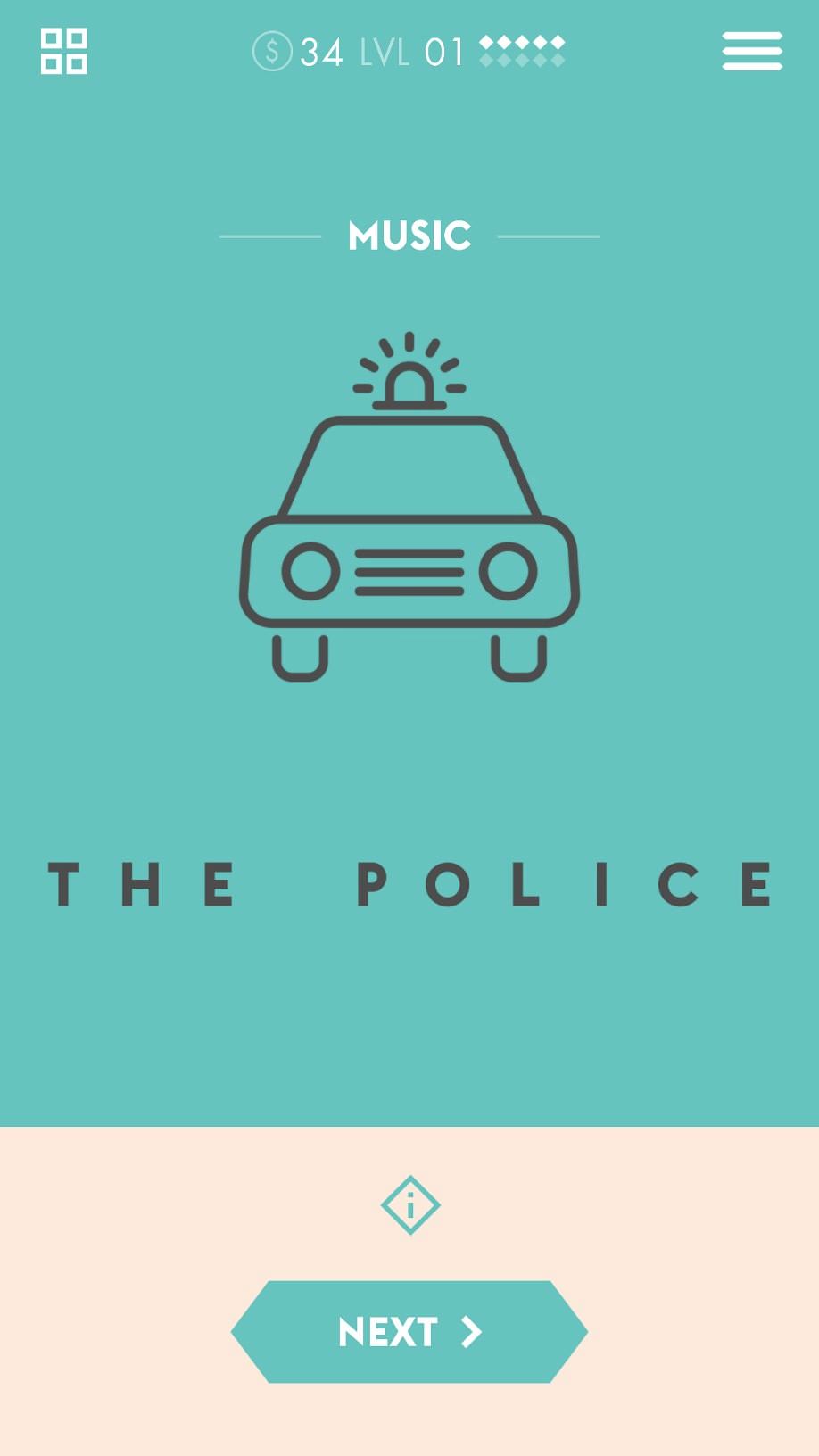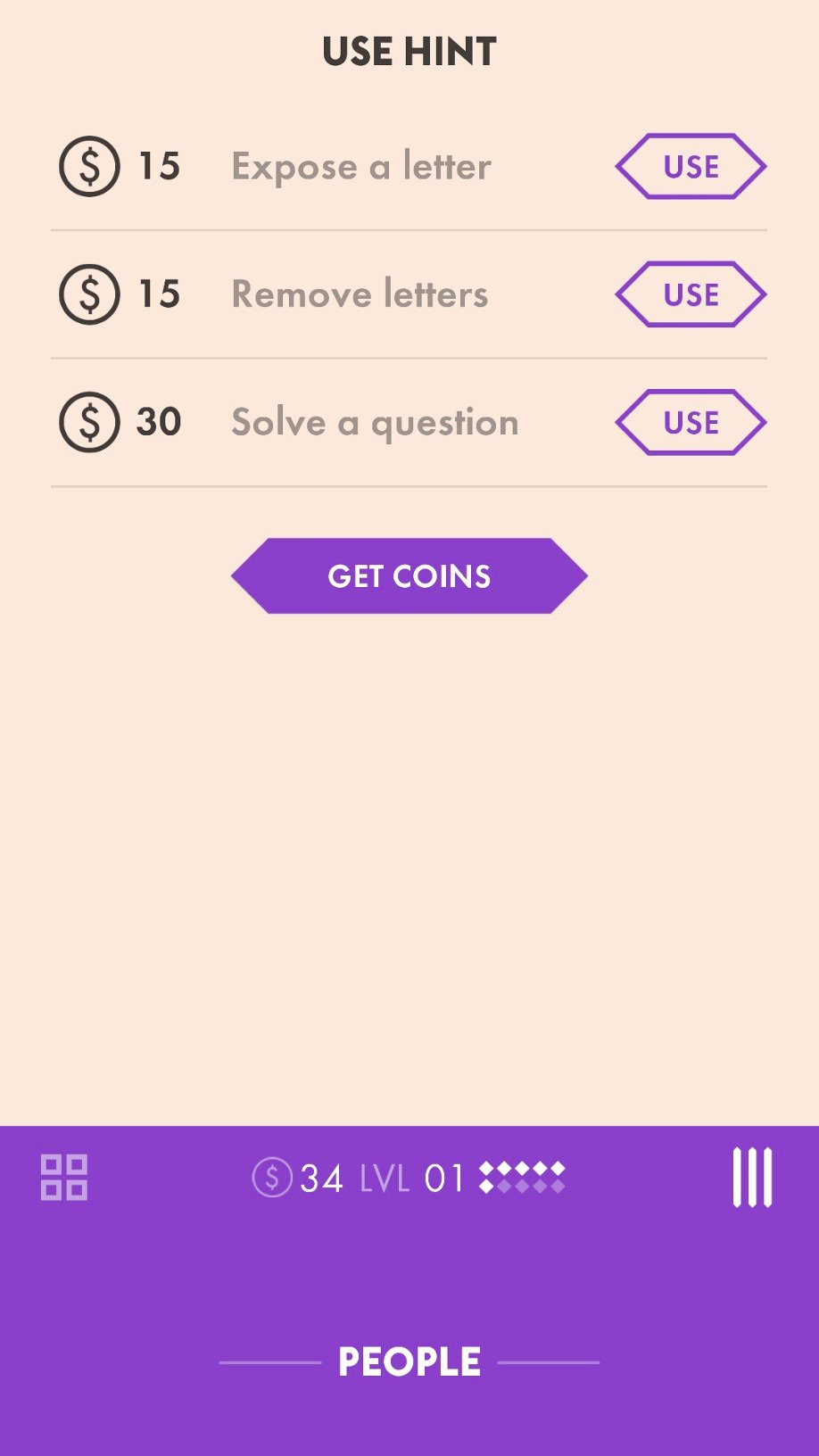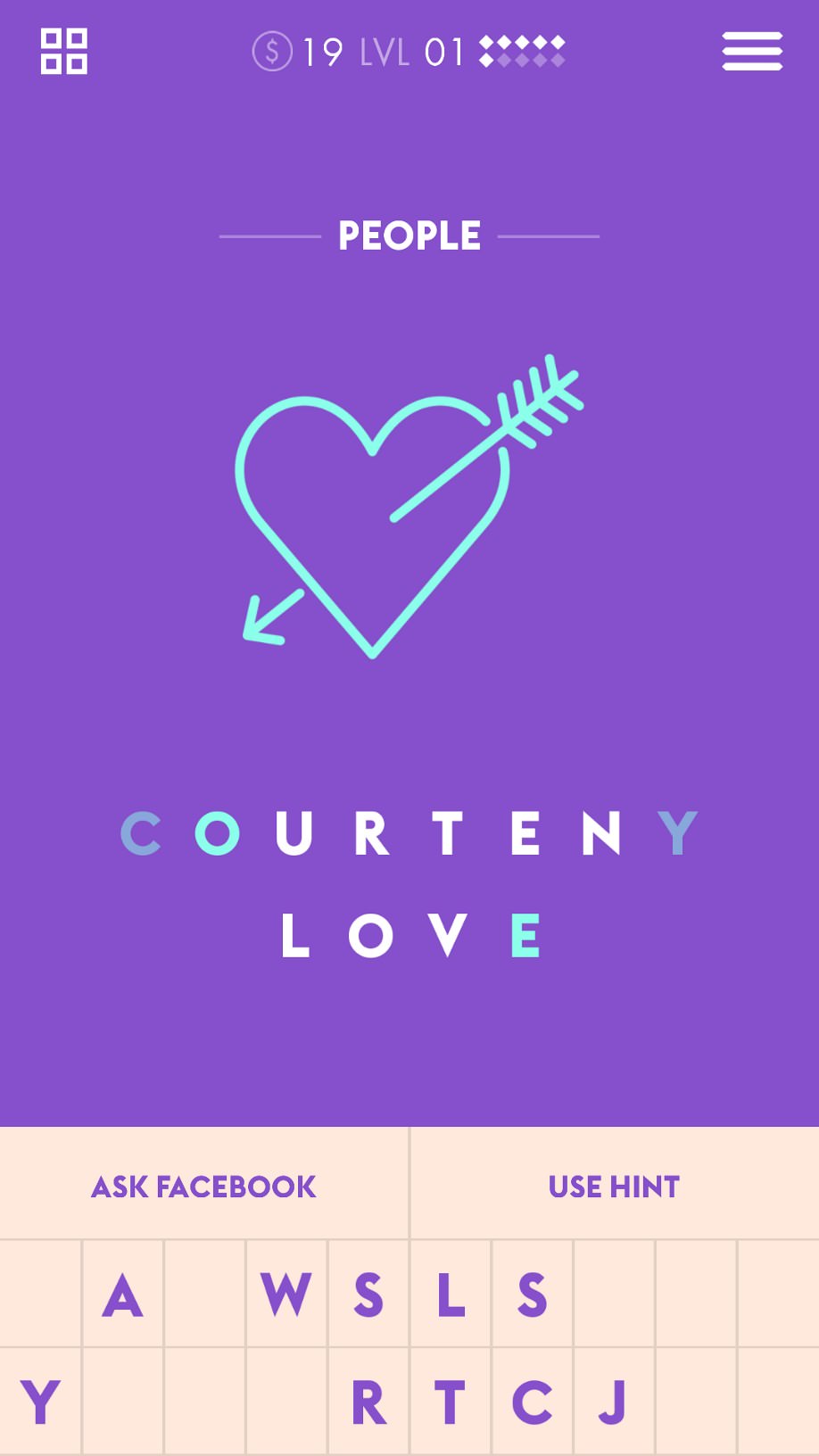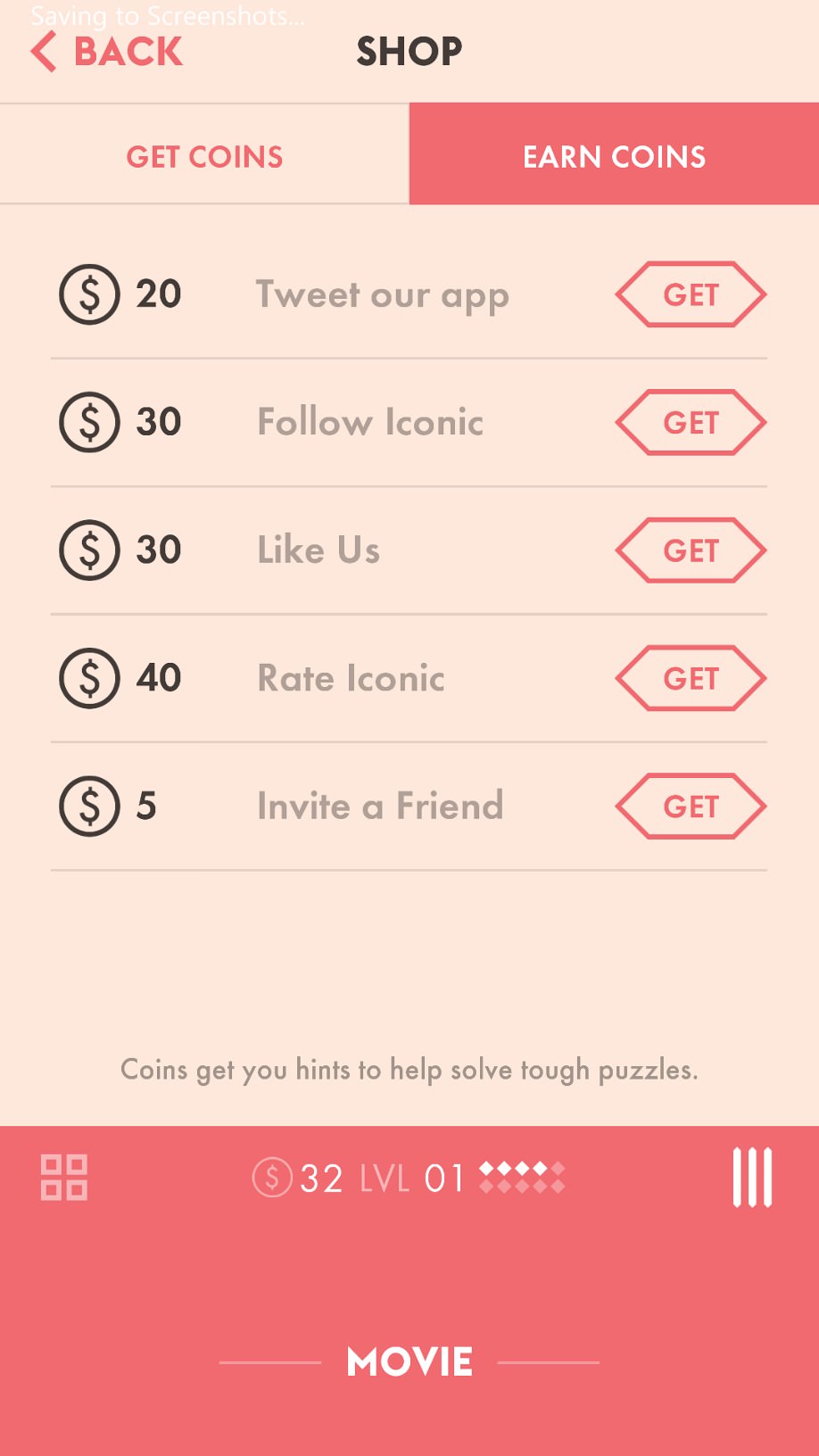 At times easy, at times hard, often USA-centric, this is still a great idea for a game. You can grab Iconic here in the Store.