From the HERE blog post:
We've learned how giving you transit information is difficult – any city might involve dozens of separate authorities, each with different data sets in different formats, with very different levels of accuracy and access.

But despite all that, there's a lot of progress being made every day. And today we're going to describe a few of the latest additions.

David Volpe is senior product manager for HERE transit, a combined team that handles everything from contributing to deals with local transit operators to how routes appear in our apps and services....

....In Europe, transit tends to be more centralised and co-ordinated, and when authorities want to get involved, it's possible for HERE to make a lot of headway, fast. There are often also existing aggregation authorities we work with that have compiled national databases for their country.

Northern Europe has been a particularly fruitful region – with 100 per-cent coverage now available in Denmark, Sweden, the Netherlands and the UK. (In the UK, overground rail services have been a recent addition, completing the transit picture there).

Also in Northern Europe, with good coverage already, we are working to complete full coverage of Finland, Lithuania, and Iceland.

Recent deals with Deutsche Bahn in Germany, and with the Parisian transit authorities have been notable additions. HERE also taps directly into the source data from Deutsche Bahn, so any changes to services are reflected immediately, and the train timetable is reported in real-time.
See the full blog post for details of other continents.
I gave the Nokia HERE public transport systems a quick run through, in each case setting up a route (Woodley to York) and then drilling down to connection details, itinerary/maps, etc., on both Symbian (on the Nokia 808):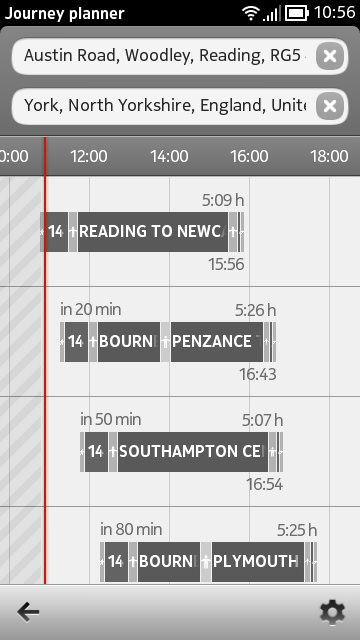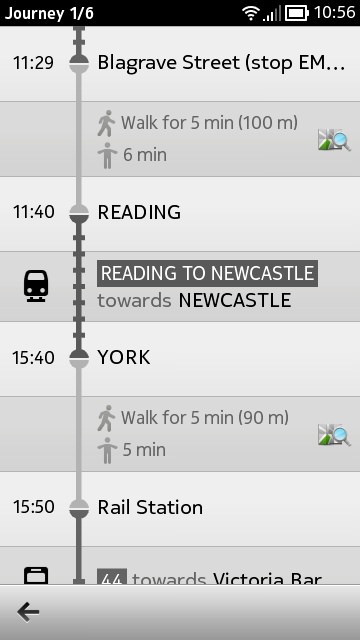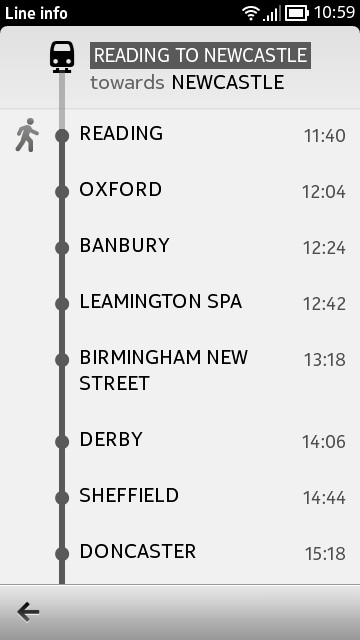 ...and on Windows Phone (on the Lumia 1520):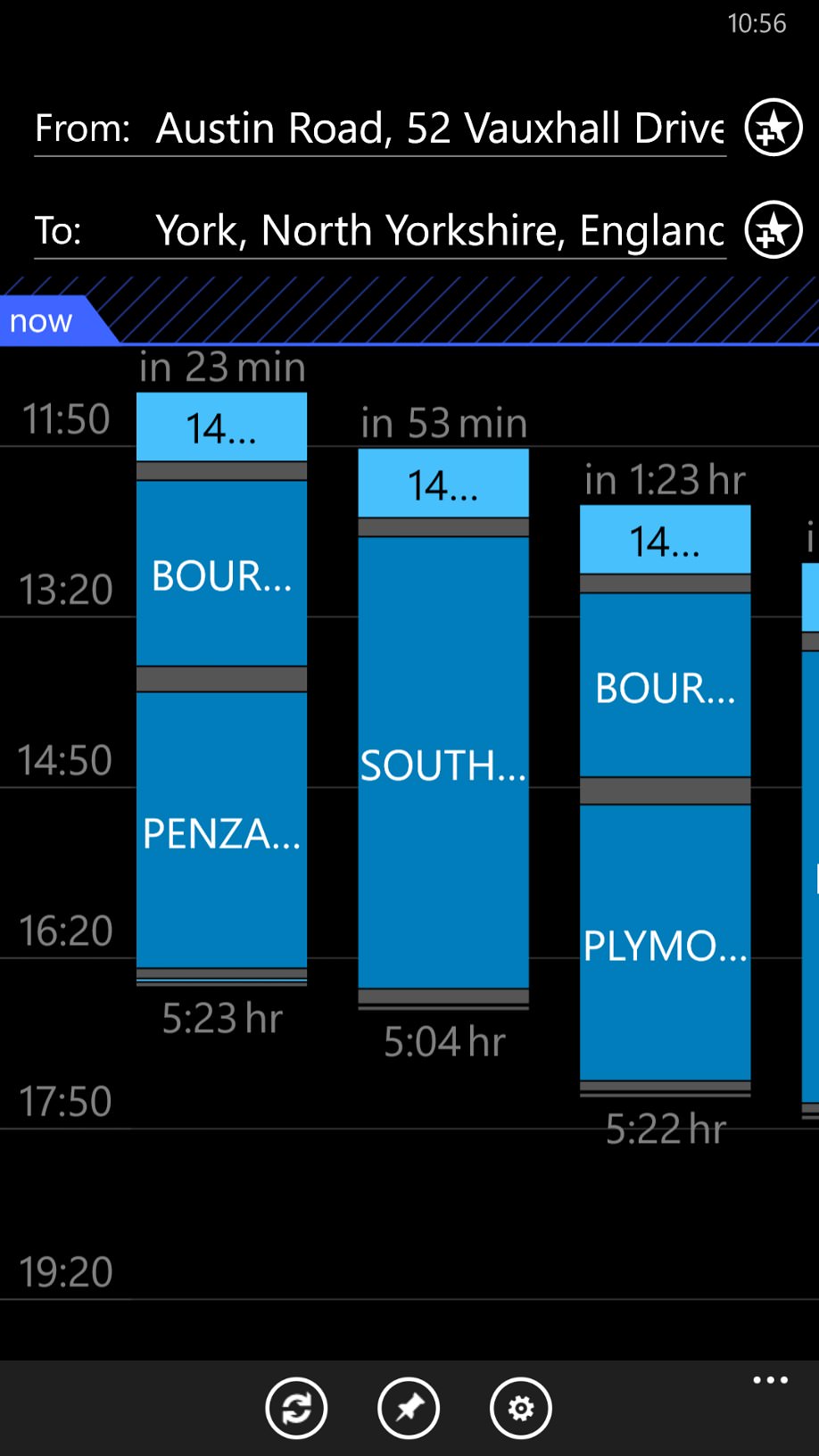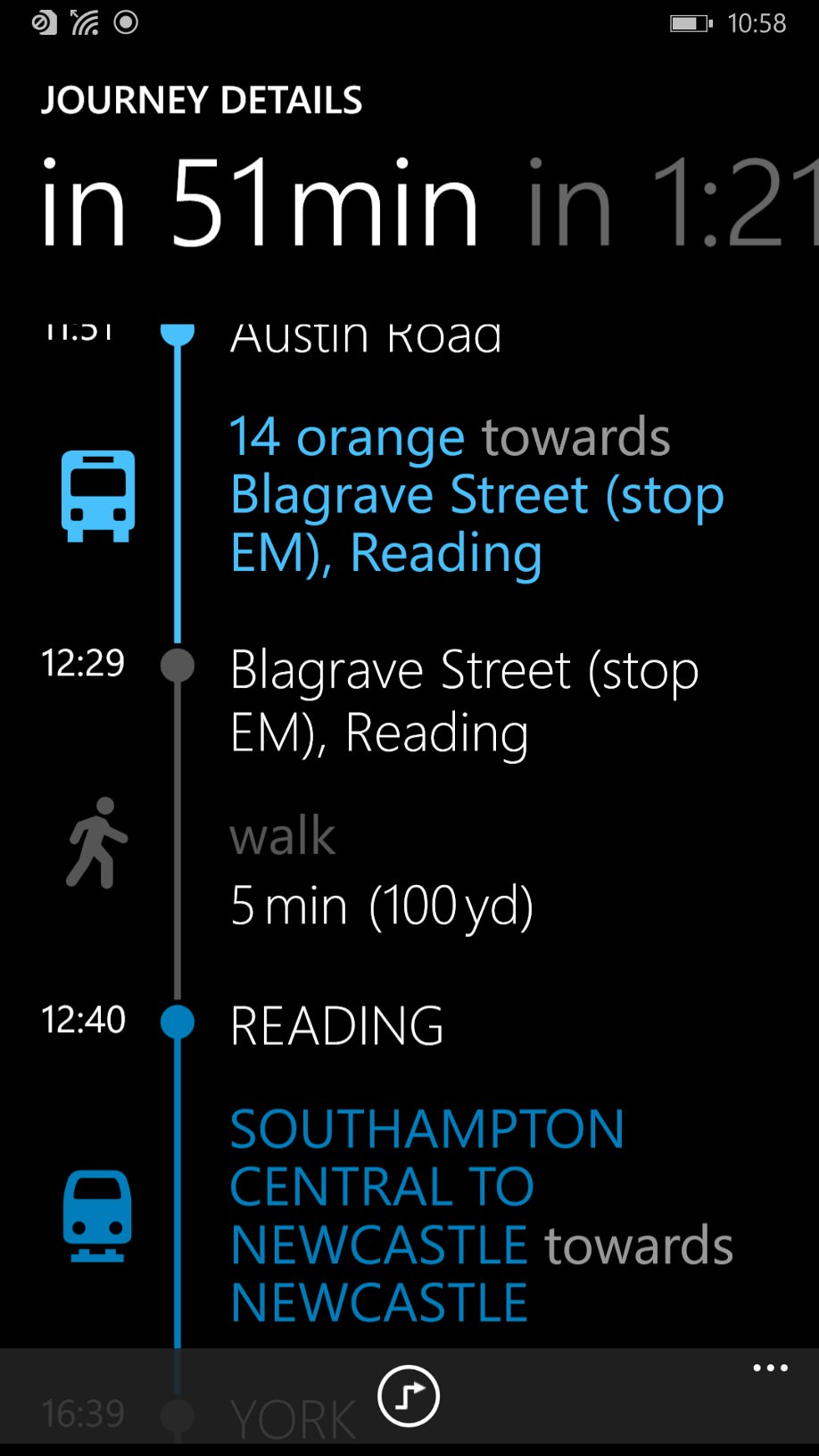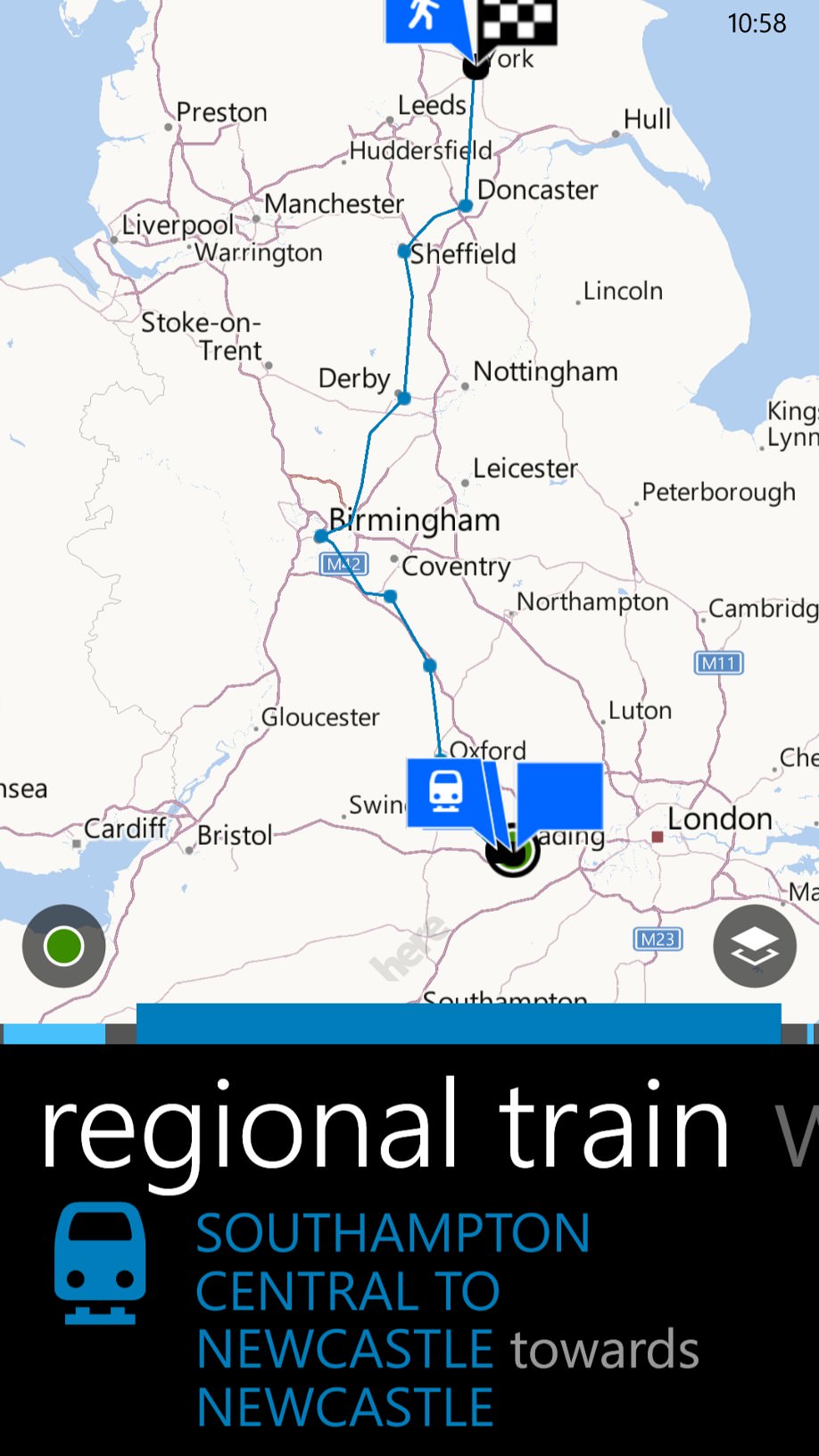 Good work by the HERE guys - and I'm even gradually coming round to the overall UI used!