From the Store update notice, rather cutely framing each Spider-Man Unlimited update in 'issues', magazine-style :
ISSUE 4 of Spider-Man Unlimited has arrived! Sandman has come through the dimensional portal and he's ready to take down Spider-Man… Unless the Spidey army can do something about it!

• Featuring Issue 4, with 5 dimensional versions of Sandman and 25 new story missions!

• Consistent release of new Spiders, including SPIDER-GIRL and more female Spiders coming soon!

• Spider-Verse comics are coming to Spider-Man Unlimited! Experience story tie-ins, releases of Spider-Men in tandem with the comics, and face off against the Spider-Verse's primary villain! And this is just the beginning for the Spider-Verse!

• Face off against JACK O'LANTERN in the Halloween event!

• New York's High Line Park! A brand-new environment based on the real-life NYC attraction.

• New Spider-Man card-art styles!

• New event types!

• Bug fixes, courtesy of your friendly neighborhood Spider-Man.

Be sure to stay tuned for some amazing new Spider-Man content, including new villains, Spider-Men, environments, and more!
Plus official support for budget Windows Phones with 'only' 512MB of RAM, dramatically extending the game's reach.
From my original mini-review:
Essentially, this is a first person infinite runner - think Temple Run but with swipes and taps to initiate blows against various opponents and swings between skyscrapers. It's fast - very fast, and anyone over 20 will have trouble keeping up with which swipe, dodge and action is needed in each fraction of a second. It's freemium too - not an issue in itself, but I hate to see maximum in-app purchases of the level here, clearly designed to trap the unwary.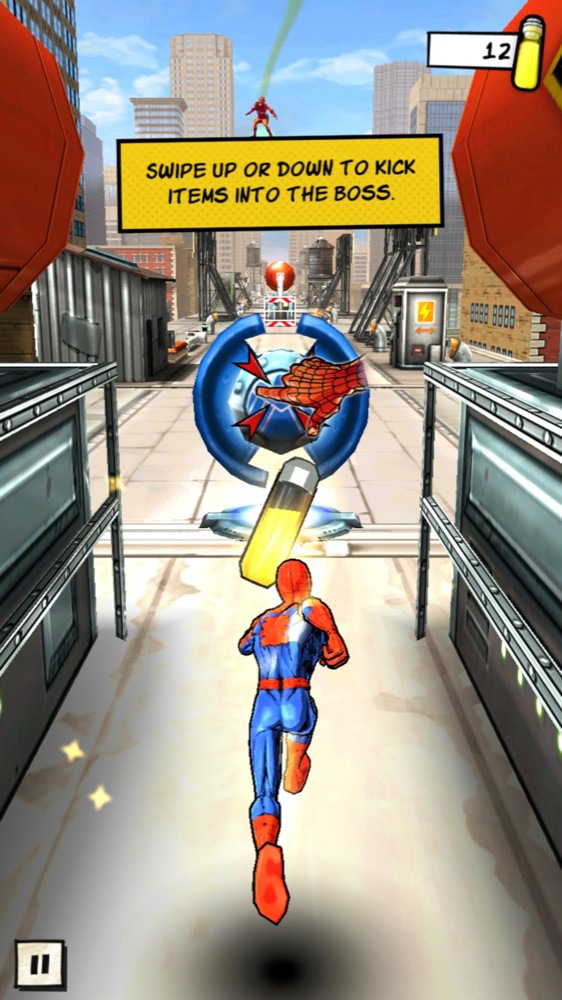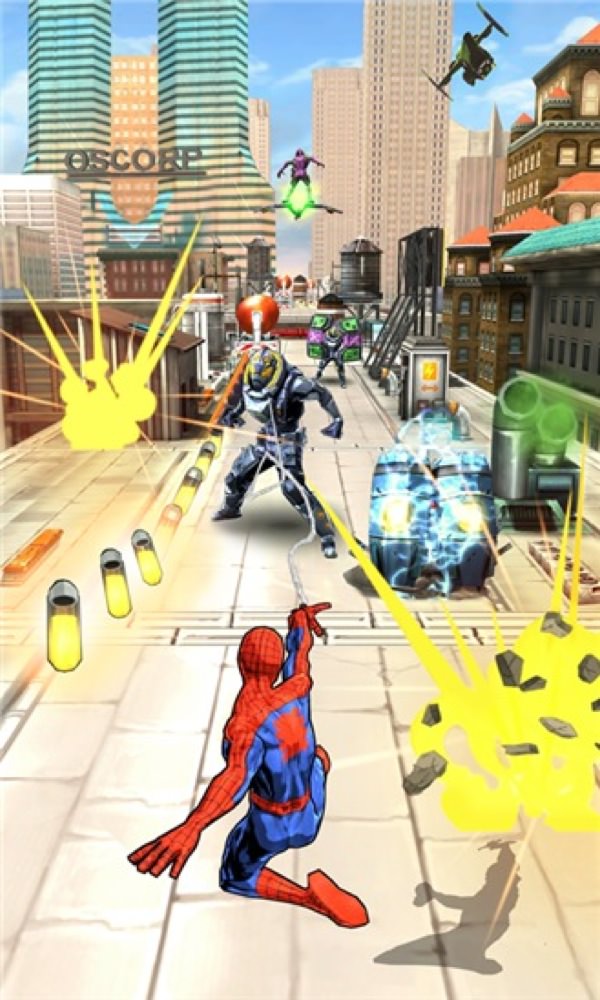 You can grab Spider-Man Unlimited here in the Store, it's a 90MB download and requires just less than 200MB free in your device.
See also Spider-Man expert Paul Acevedo's detailed power-user review of this new version.