From the Store description:
Hardhat Zone is an innovative 3D Pinball game that takes place in a construction site, buzzing with activity, workers and machinery!

Bonus items, stacking combos and a revolutionary 2 player vs mode! Compete with your Facebook friends for the highest score!

The game is based around a full 3D model of the table, with 'lego' like workers, cranes, signs and much more. You see all this occasionally as the viewpoint swings out and about, it's beautifully drawn and modelled.
Here's my illustrated mini-review and walkthrough: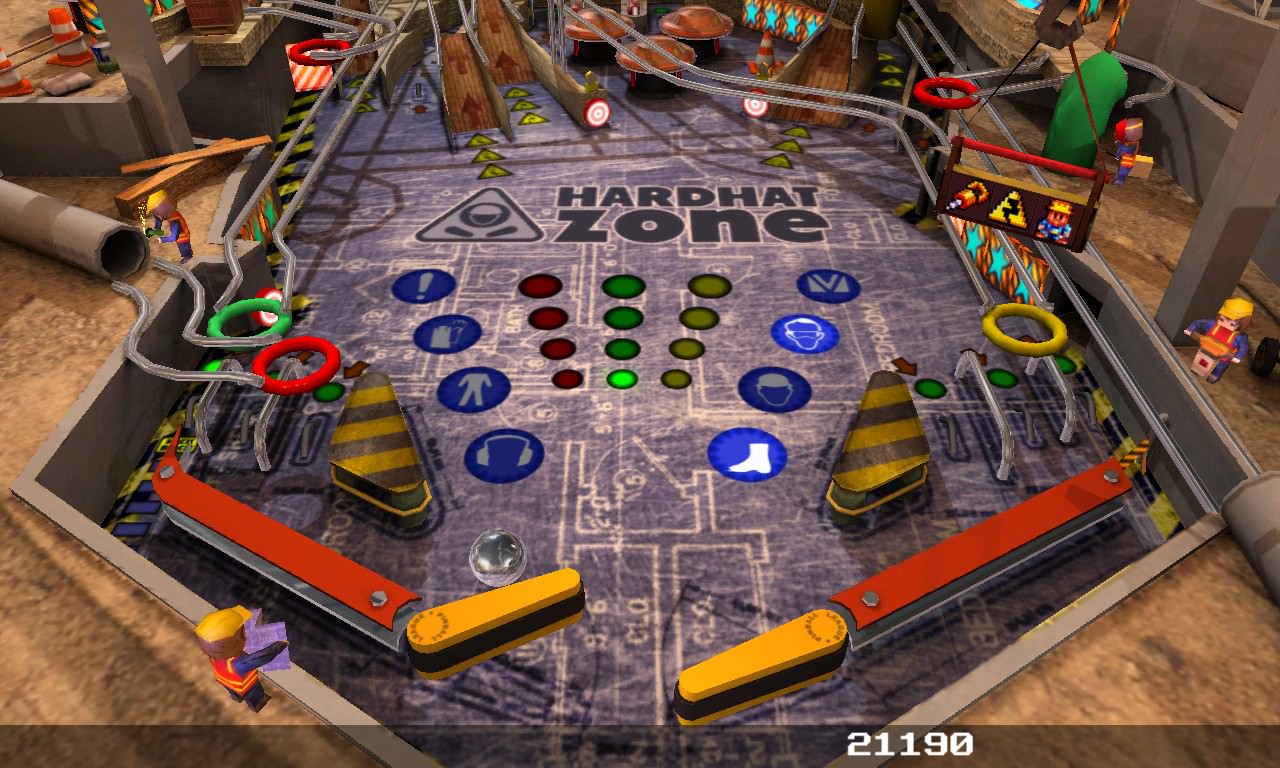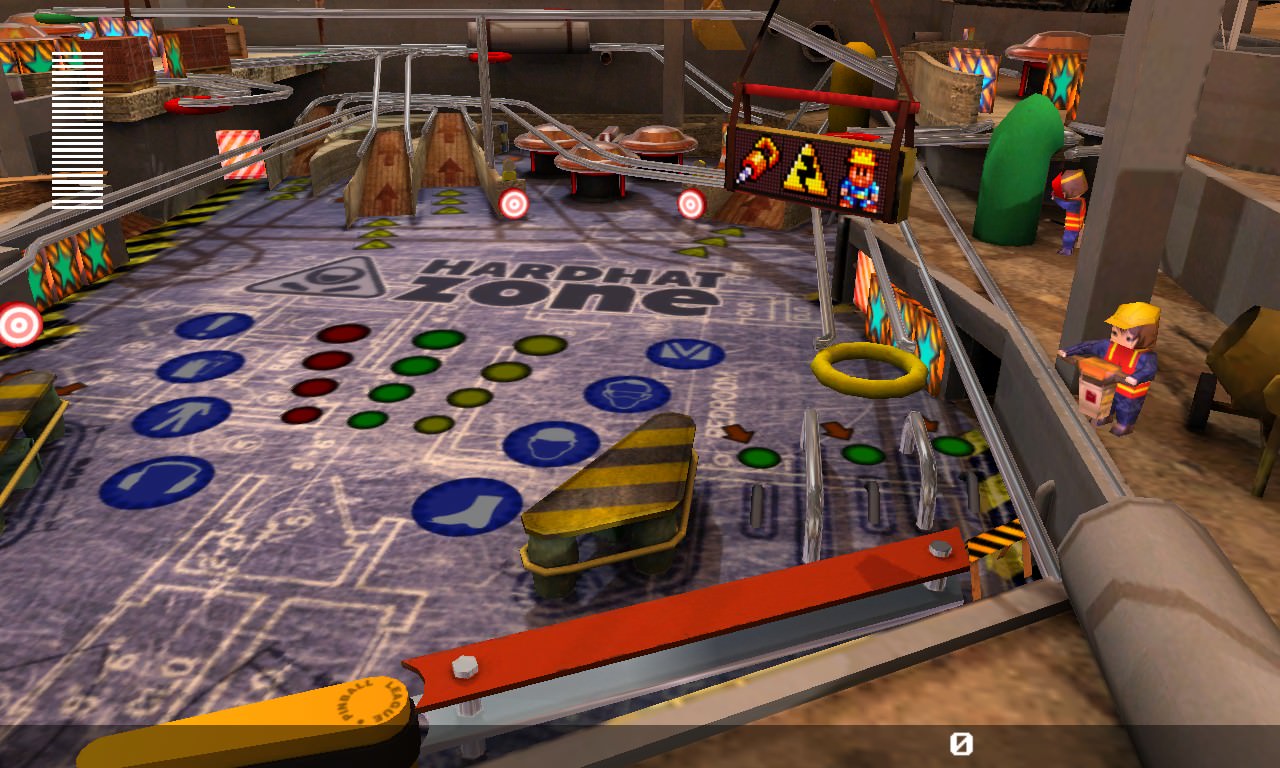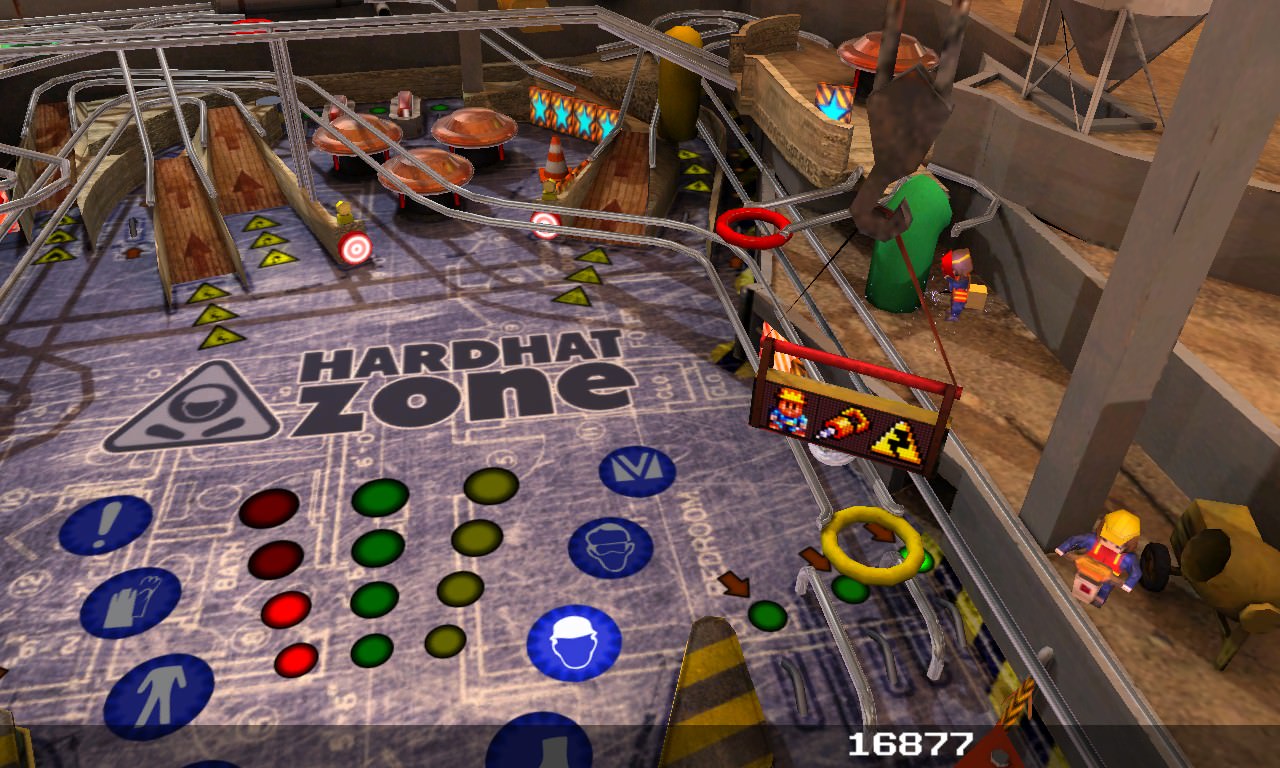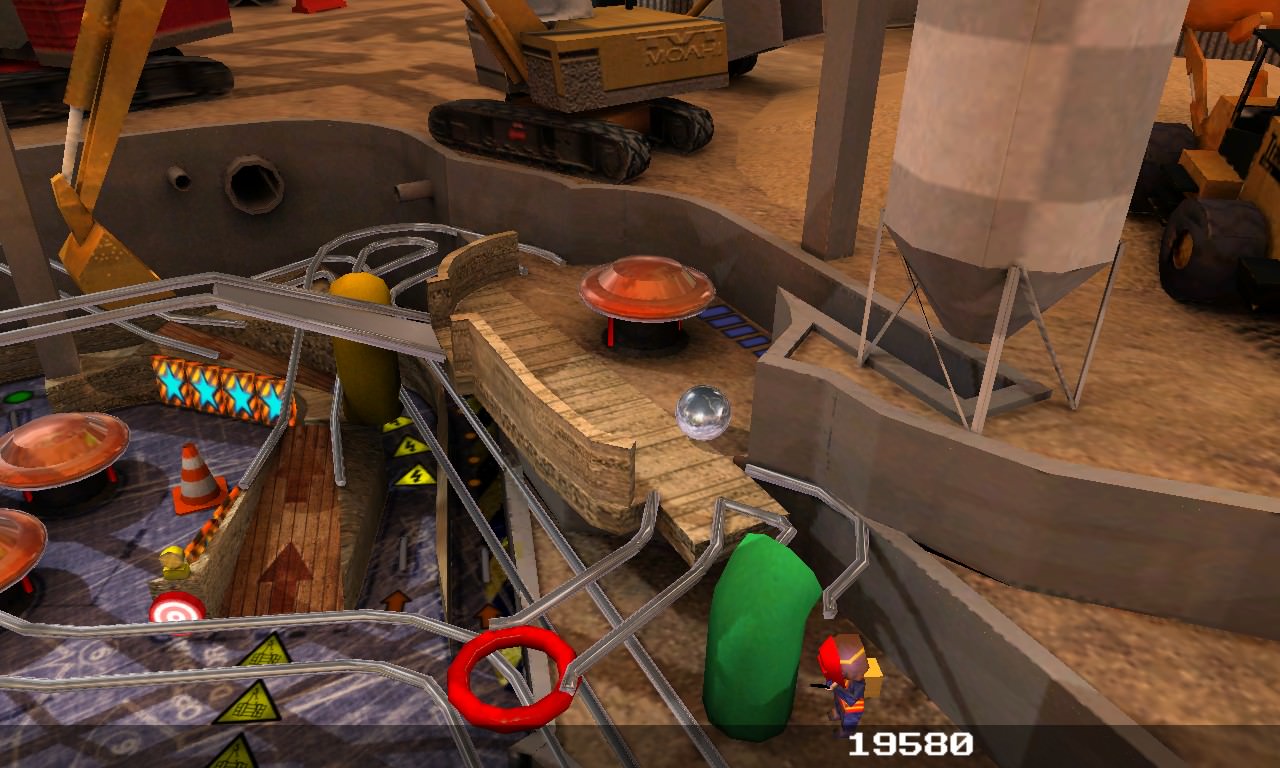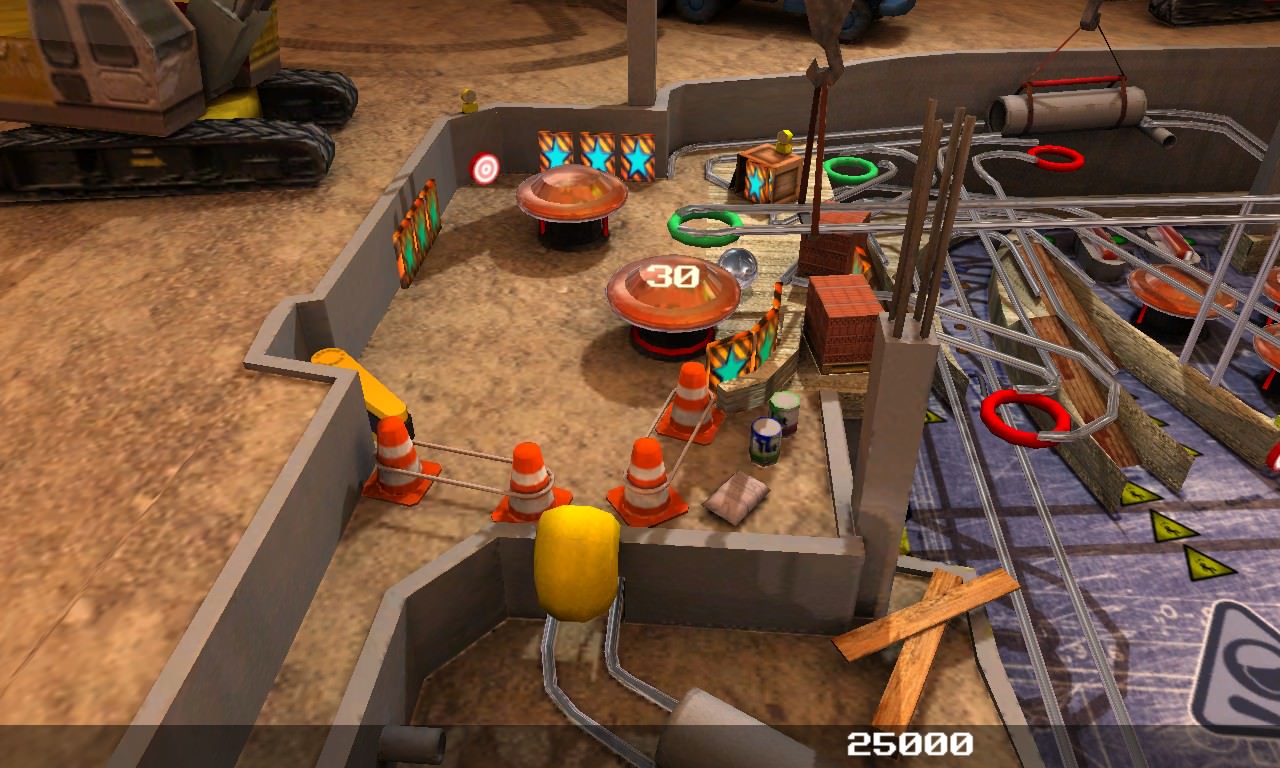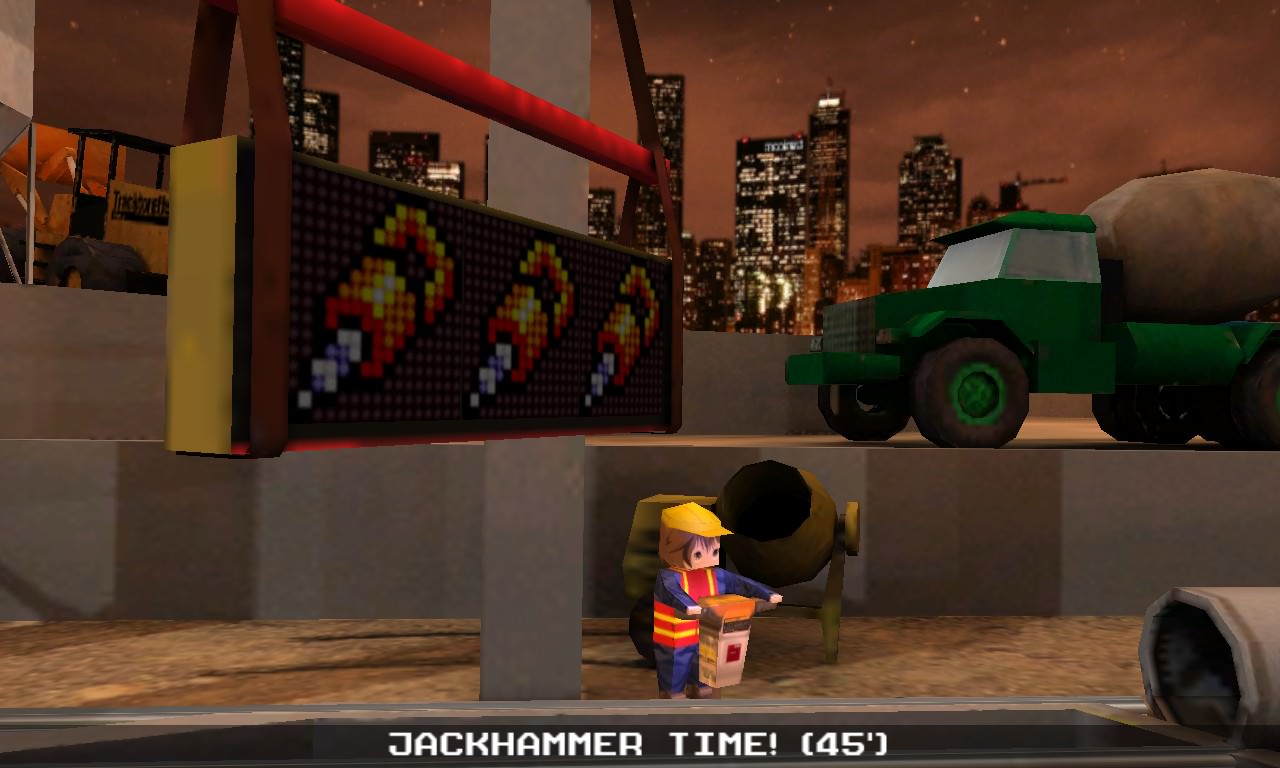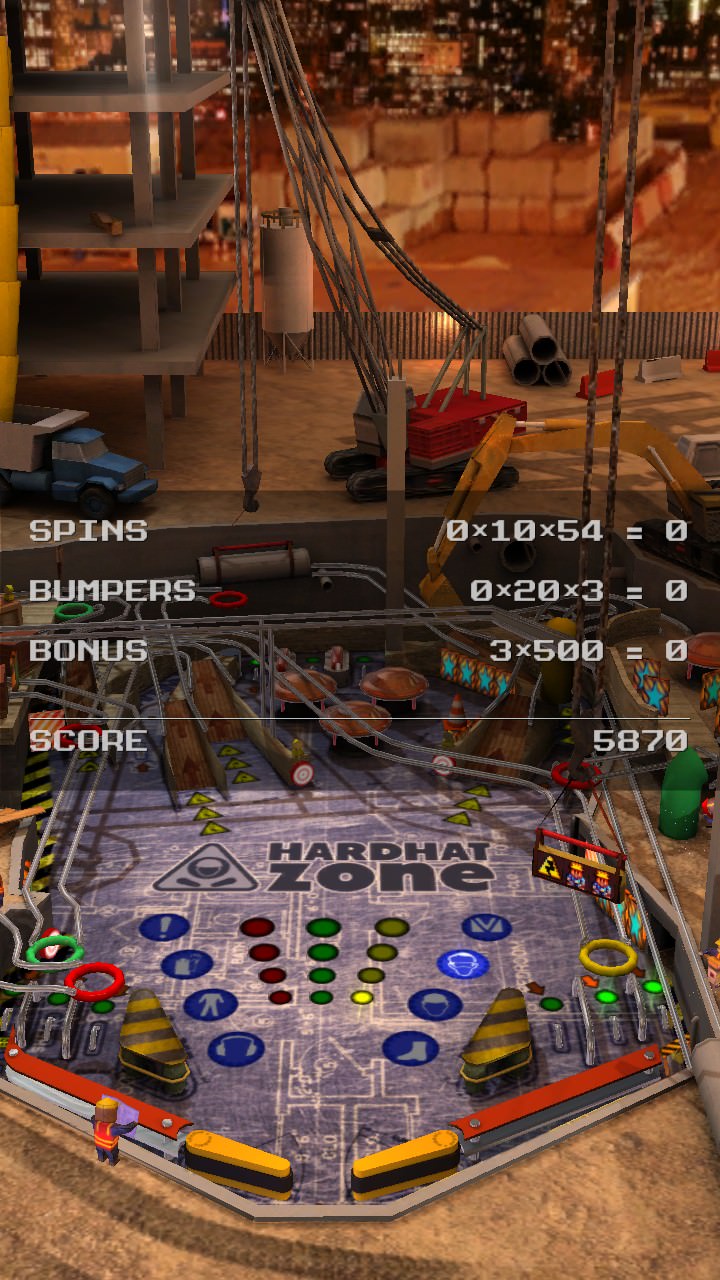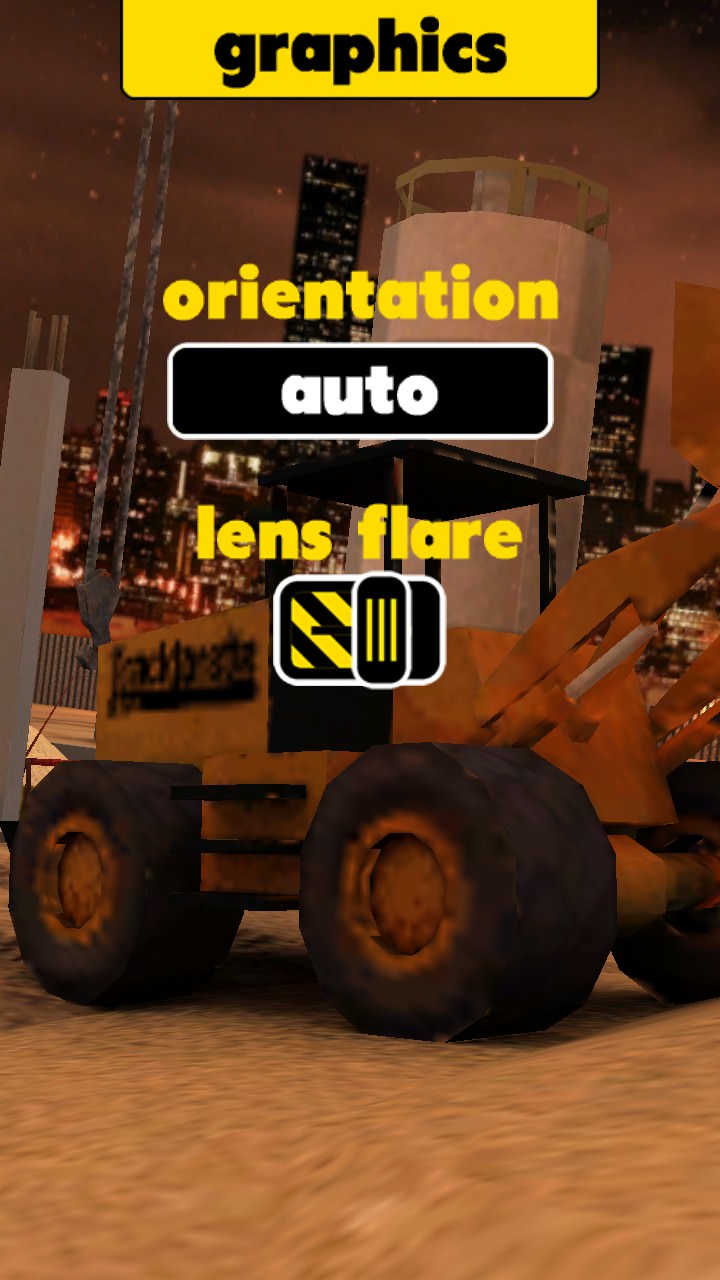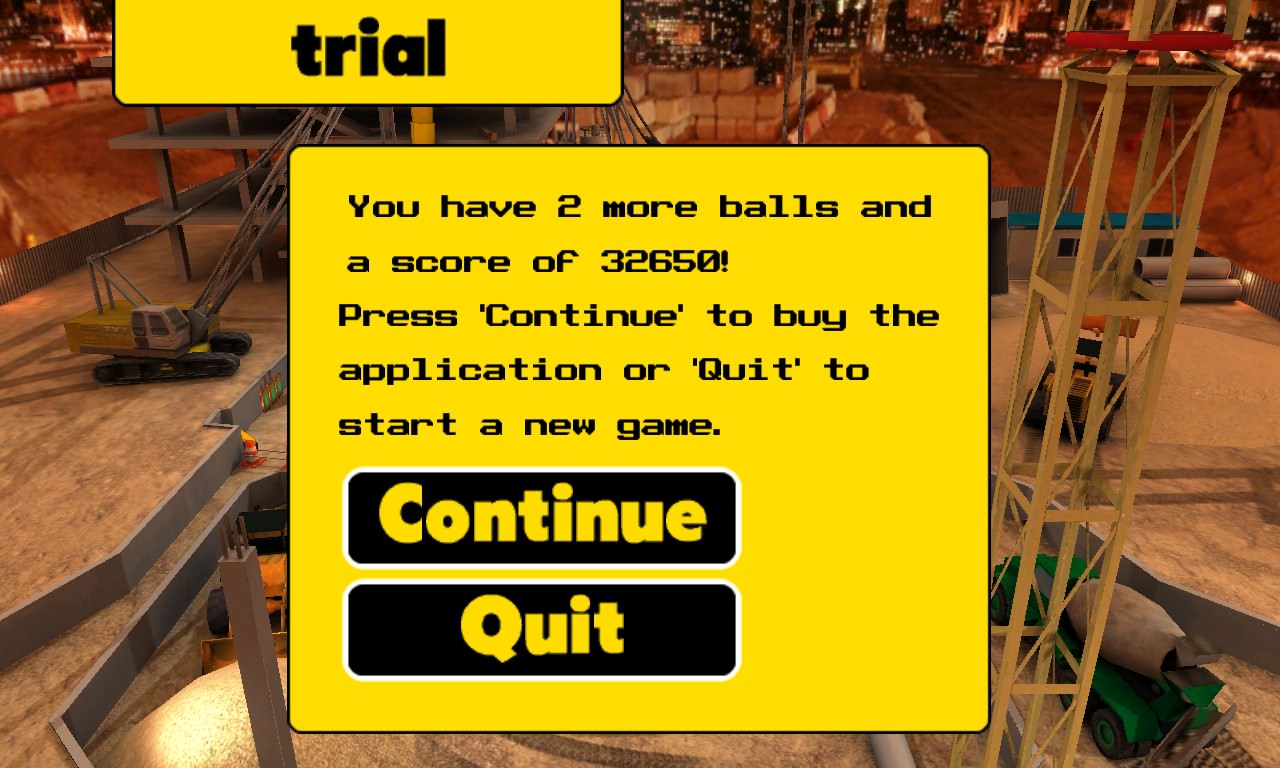 I tried the two player mode too, by the way, the players tap to connect via NFC (and then Bluetooth), and each then has two minutes to rack up the highest score - the opponent score is displayed on-screen too, so that each person knows what they're up against.
Somewhat oddly, the 'tilt' function is supposed to be included, letting you manipulate the path of a 'straight' ball, but this didn't work on my Lumia 830 - something for the developers to look into!
Great fun, a great game, and I'd like to see more from this pinball-specialist developer. Find Pinball League: HardHat Zone in the Store here.