From the Store description:
Remember the Star Trek computer? It's finally happening--with Wolfram|Alpha. Building on 25 years of development led by Stephen Wolfram, Wolfram|Alpha has rapidly become the world's definitive source for instant expert knowledge and computation.

Across thousands of domains--with more continually added--Wolfram|Alpha uses its vast collection of algorithms and data to compute answers and generate reports for you.

The client is somewhat minimalist, but then that's Wolfram Alpha for you. It's also clearly based on the HTML output generated by the central server, i.e. as if you were using a web browser, but there are enough extras to make the client worthwhile:
Full use of the screen (i.e. without a browser address bar)
Multiple mathematical keyboards, for entry of equations
Category/domain browser, with example queries for each, every sub-category, with hyperlinks (i.e. start with these and modify as needed)
A history of past queries, so you can go back and check Wolfram|Alpha's output
The ability to set particular queries as favourites, for quick access later
It's nowhere near perfect (yet), of course. Queries typically take several seconds to be returned from the engine, plus results can't be copied to the Windows Phone text clipboard, rather unfortunately. Some ideas for the next version?
In the meantime, here's my walkthrough of the sorts of things you can do (of course, I'm just scratching the surface, but still.....) in WolframAlpha for Windows Phone: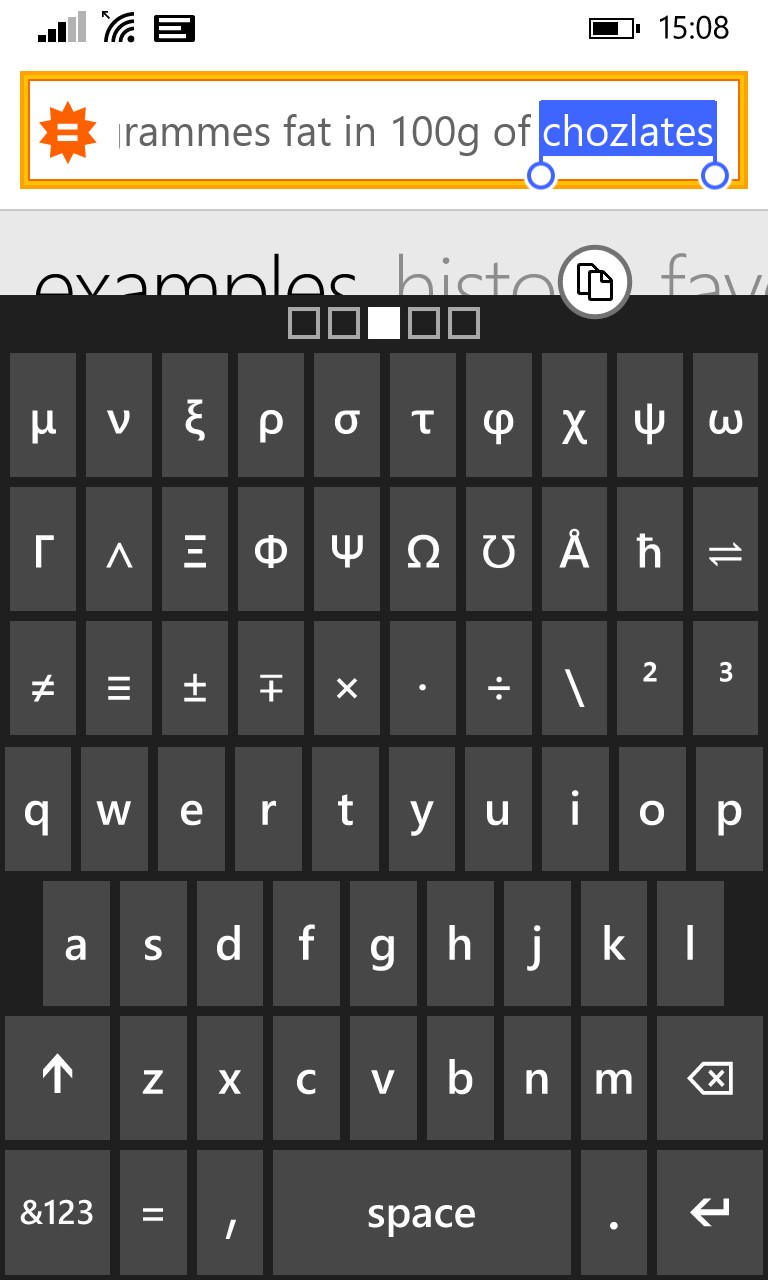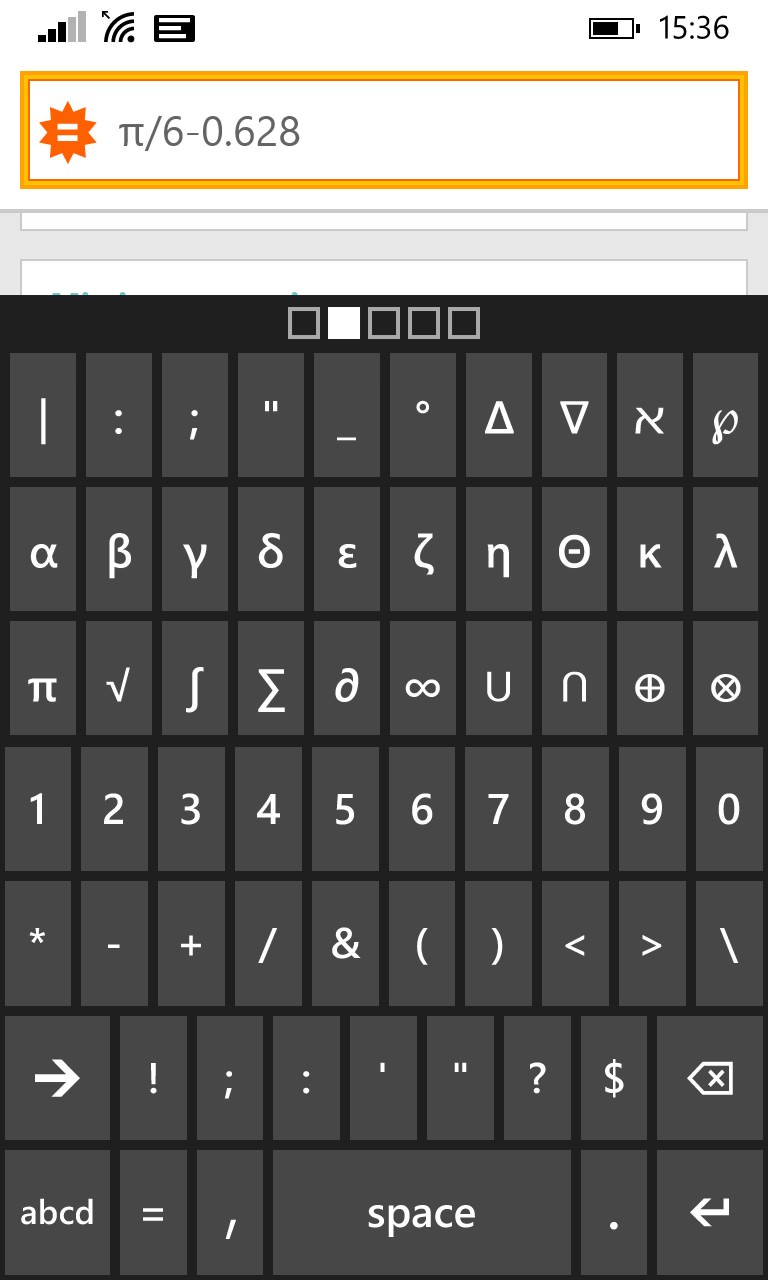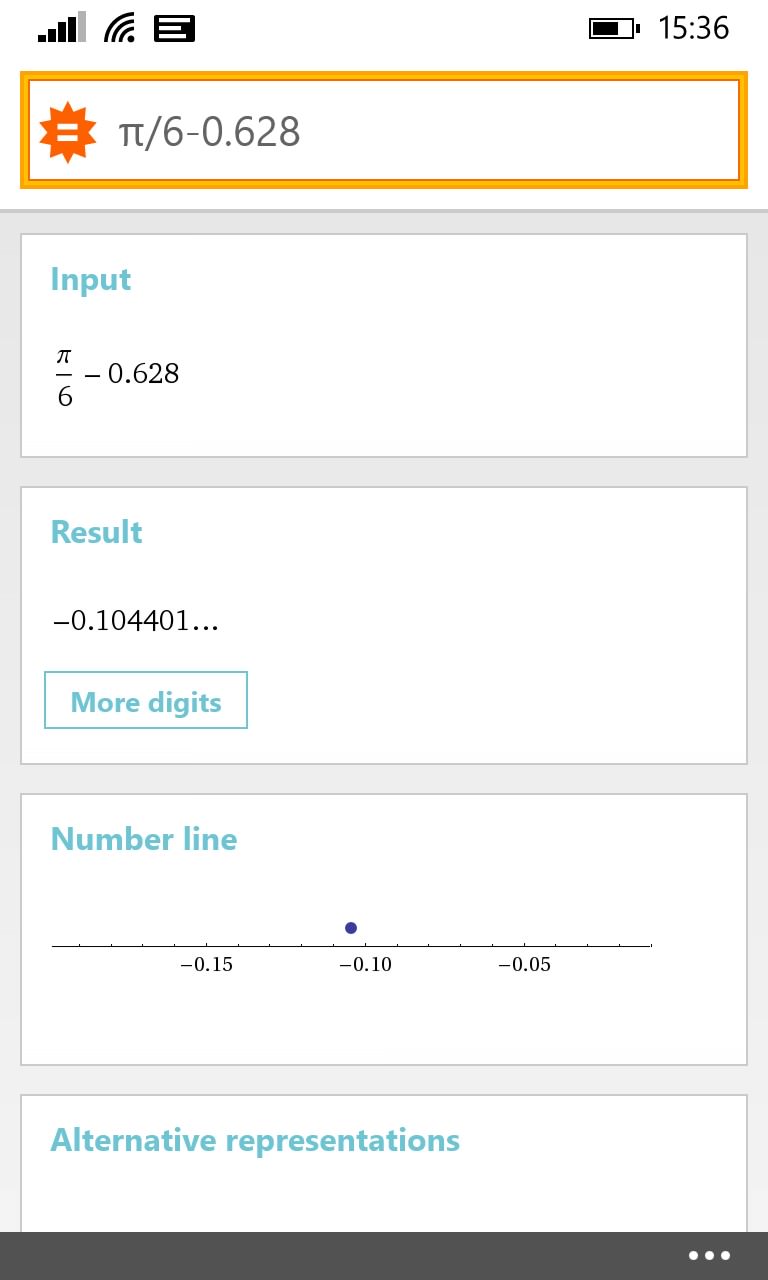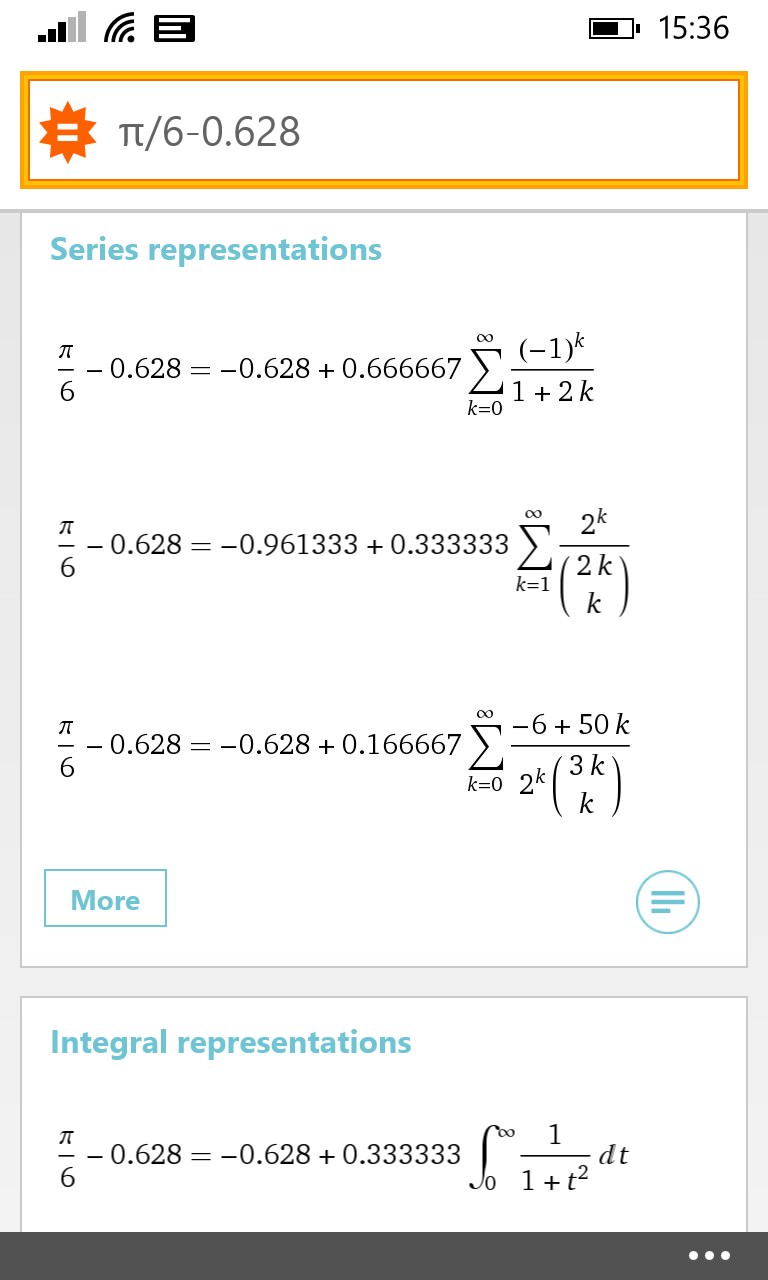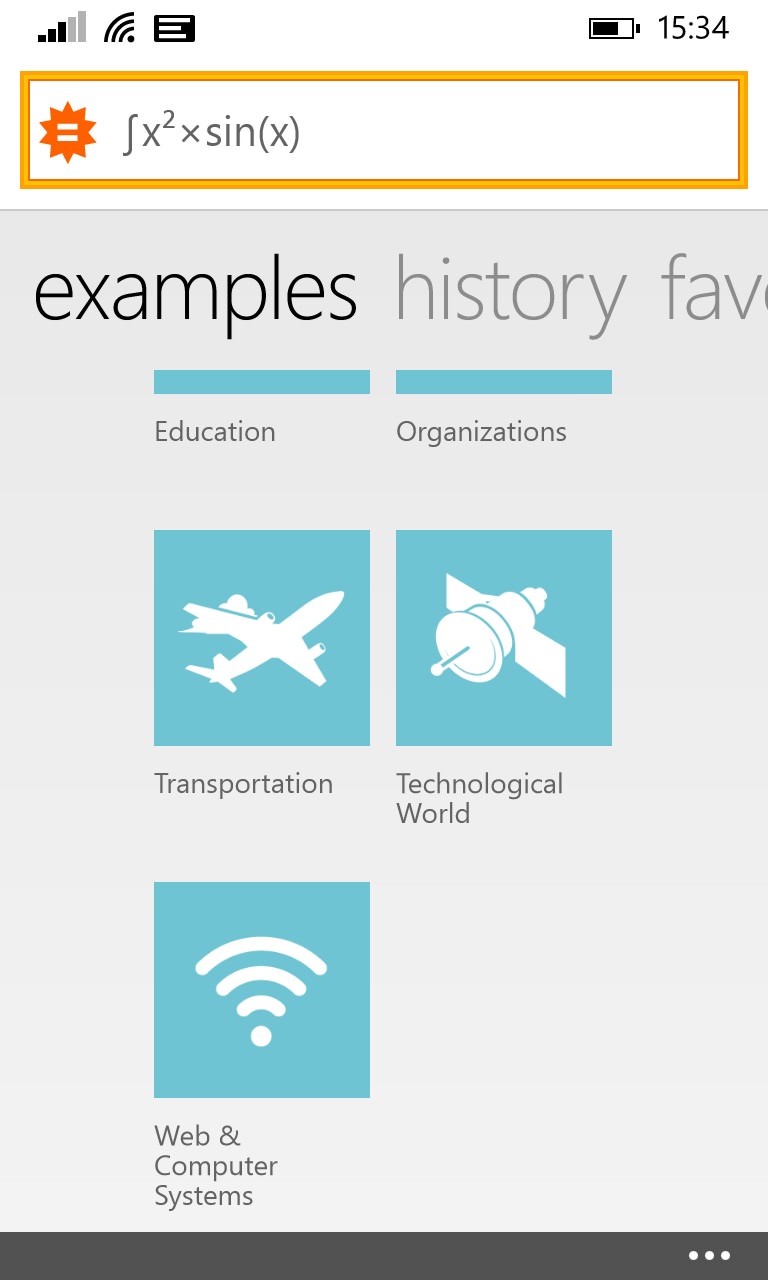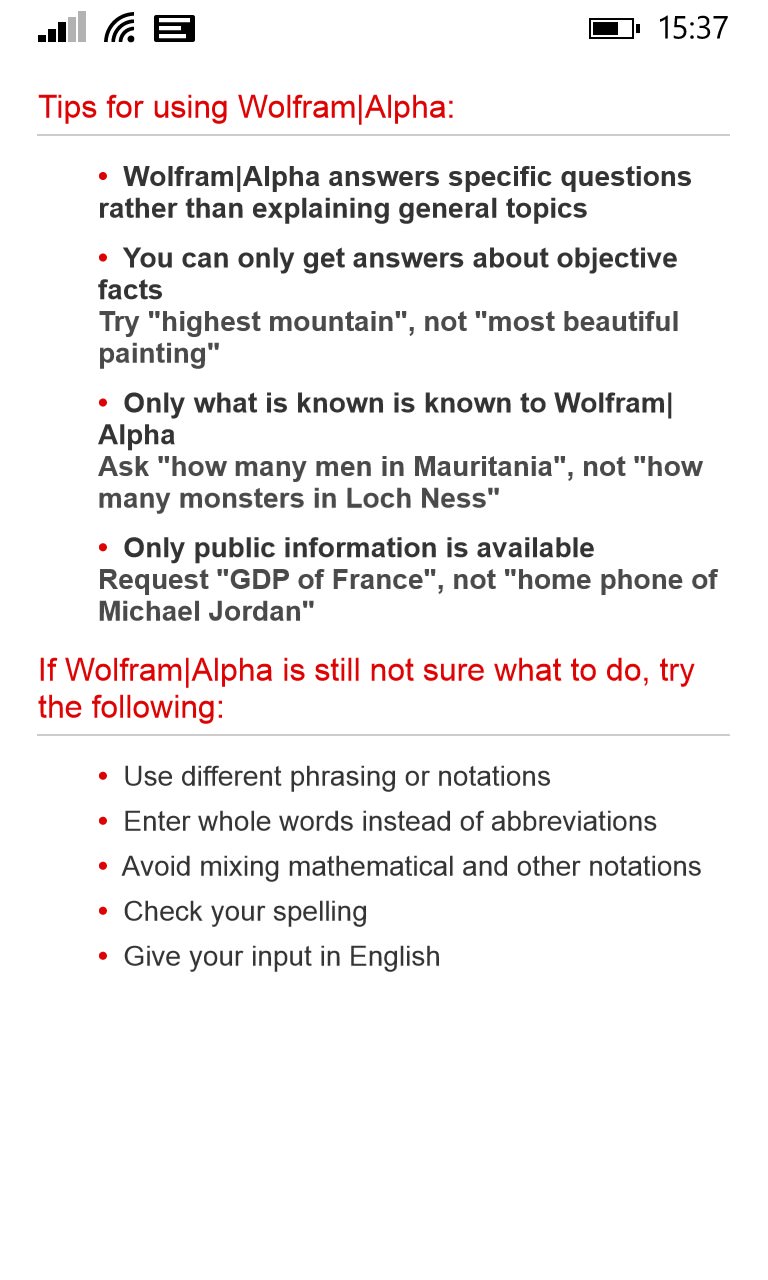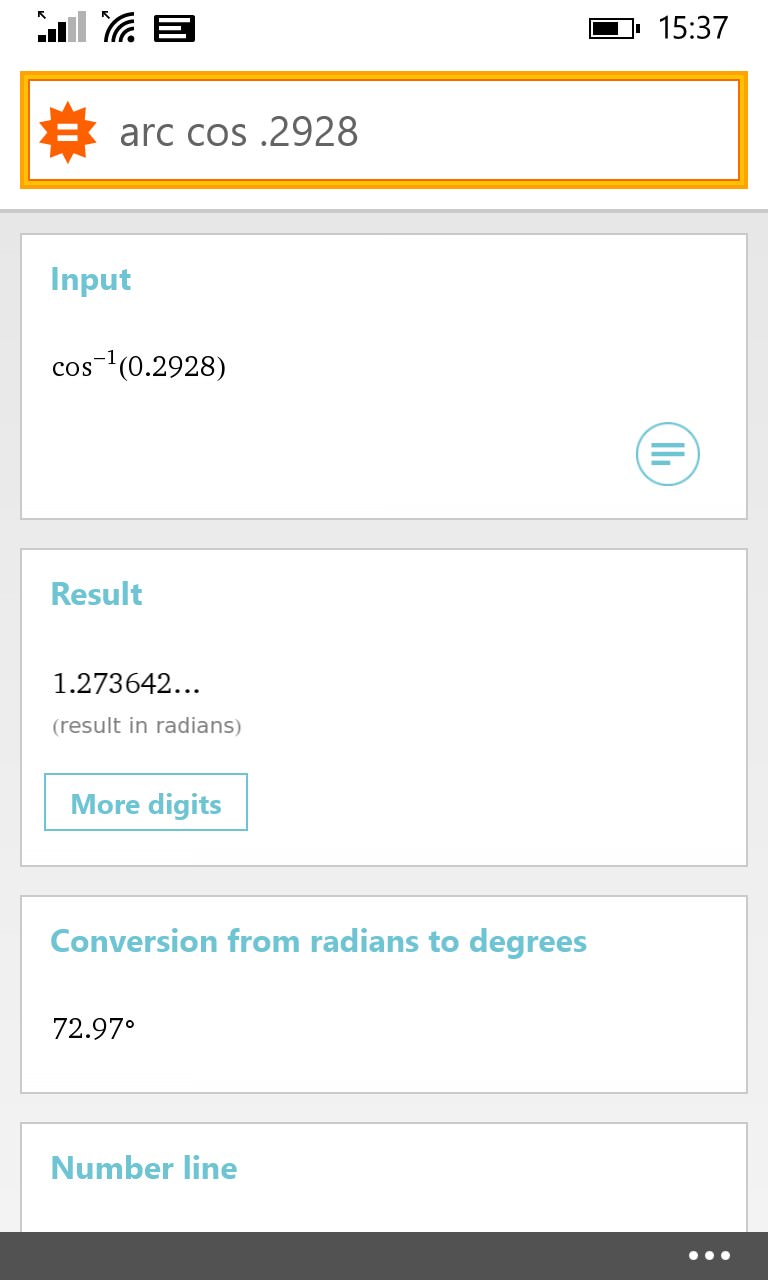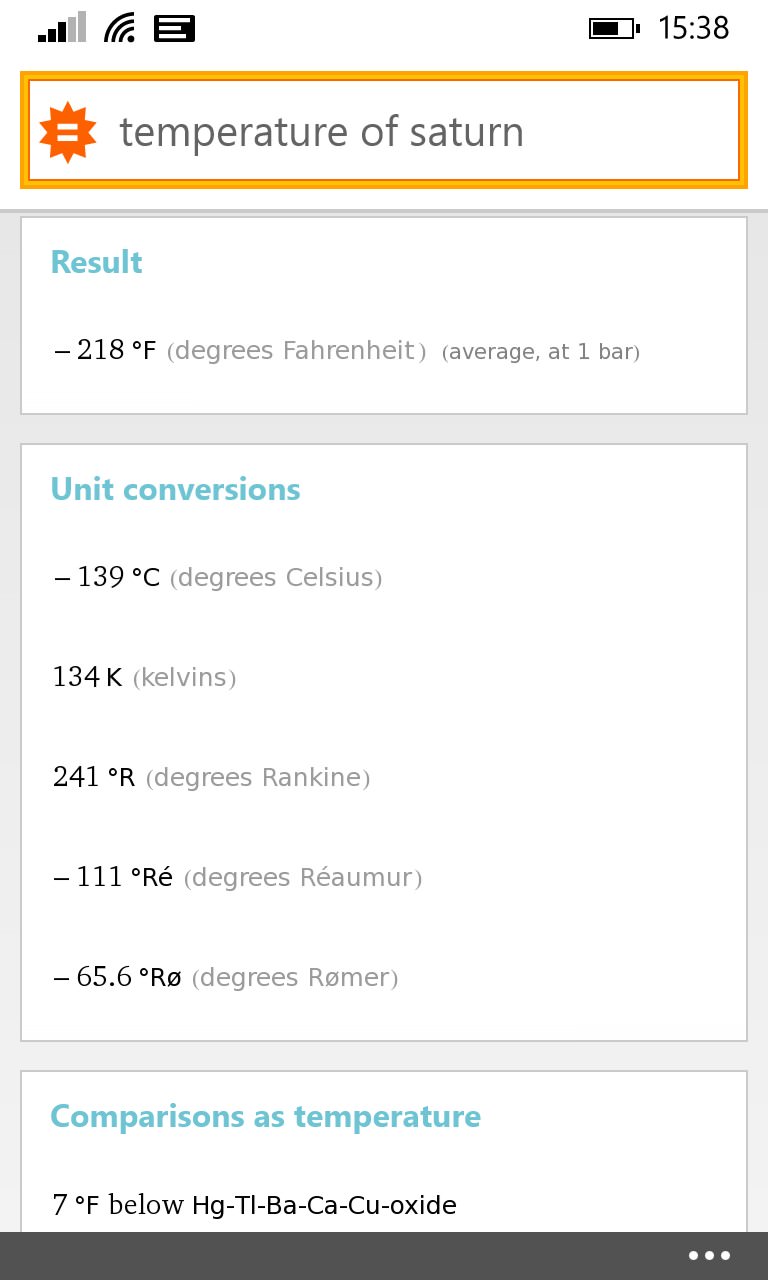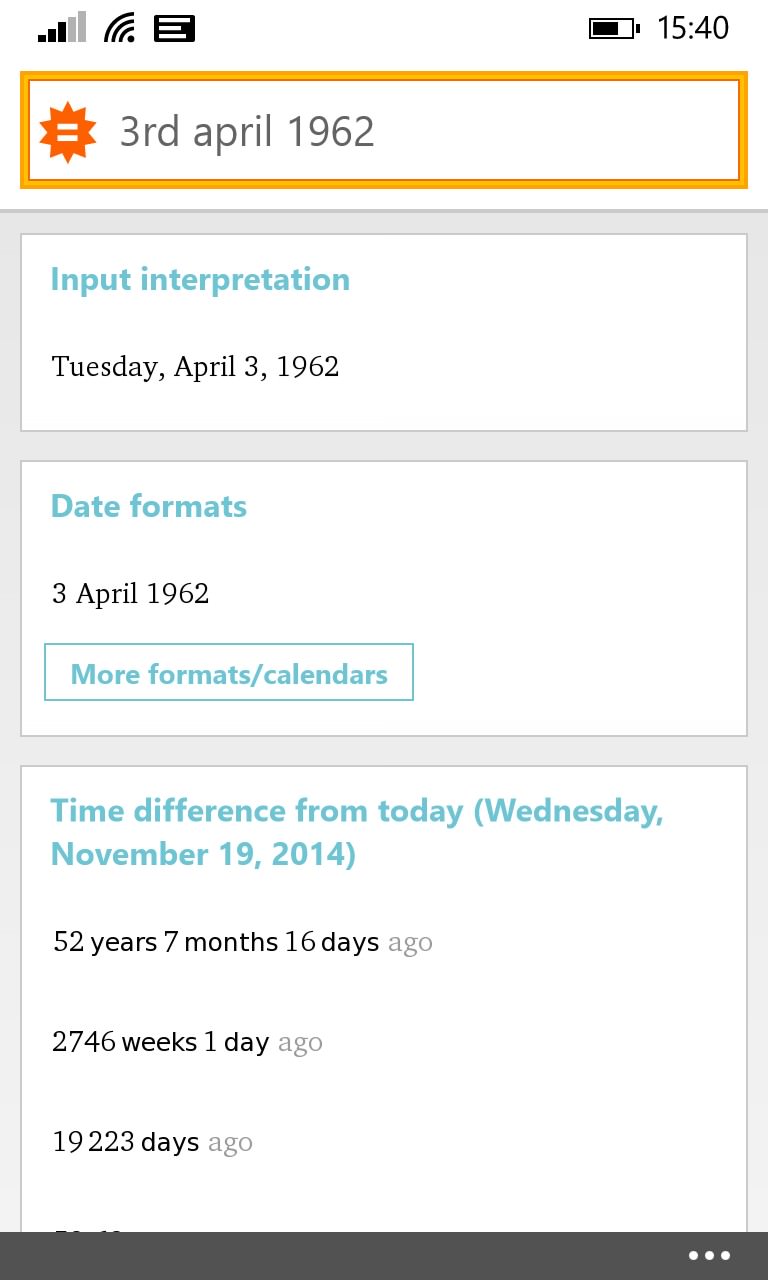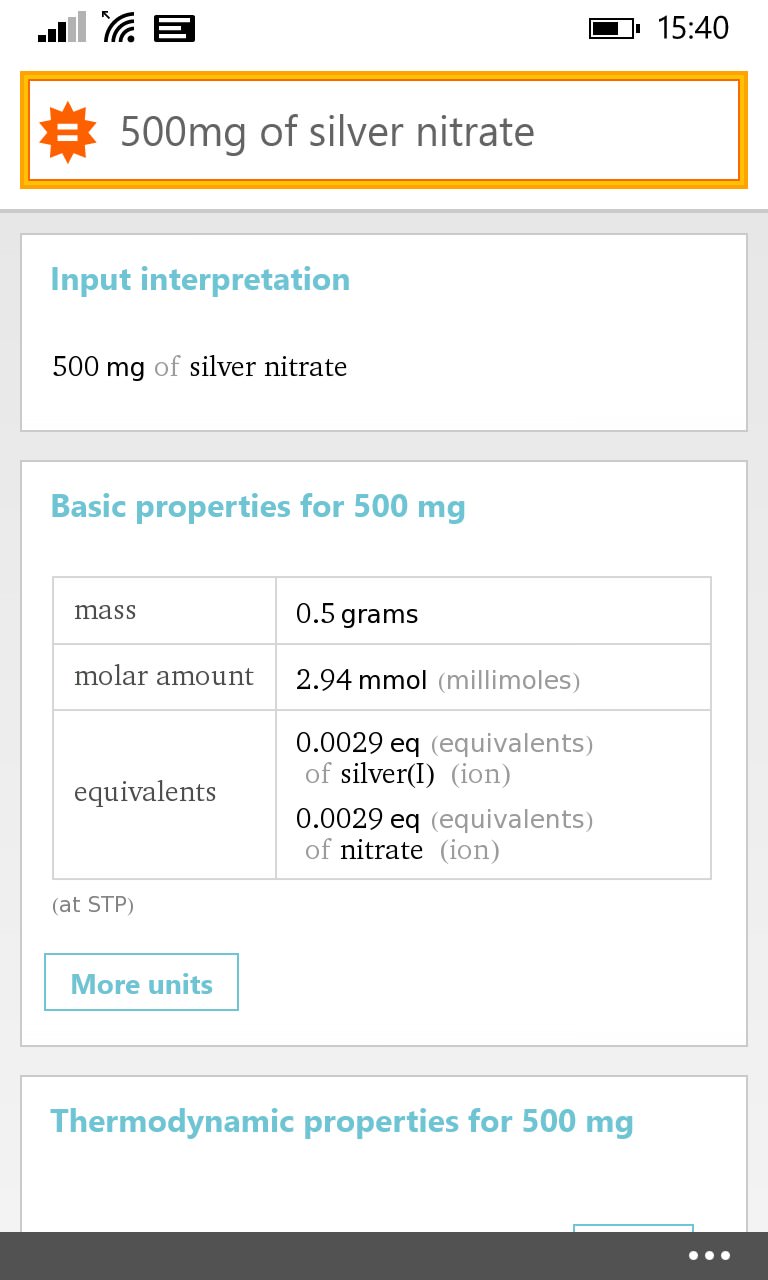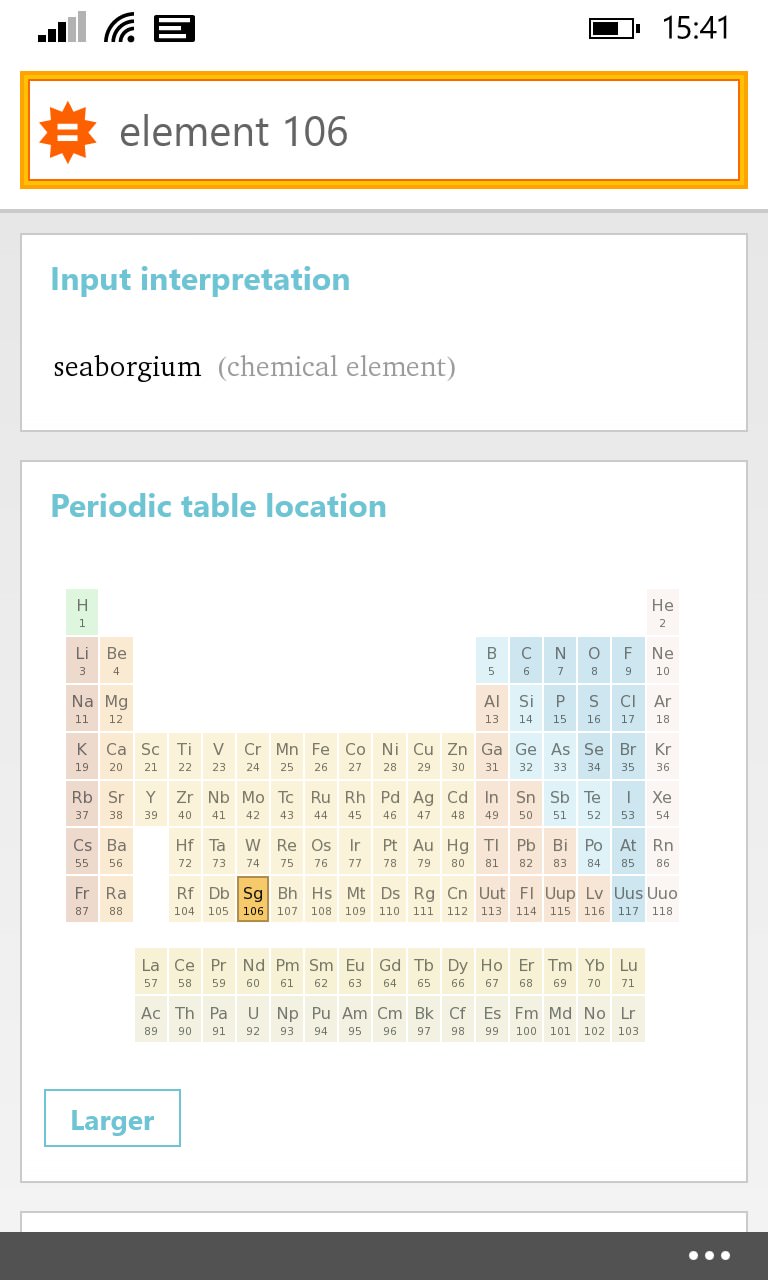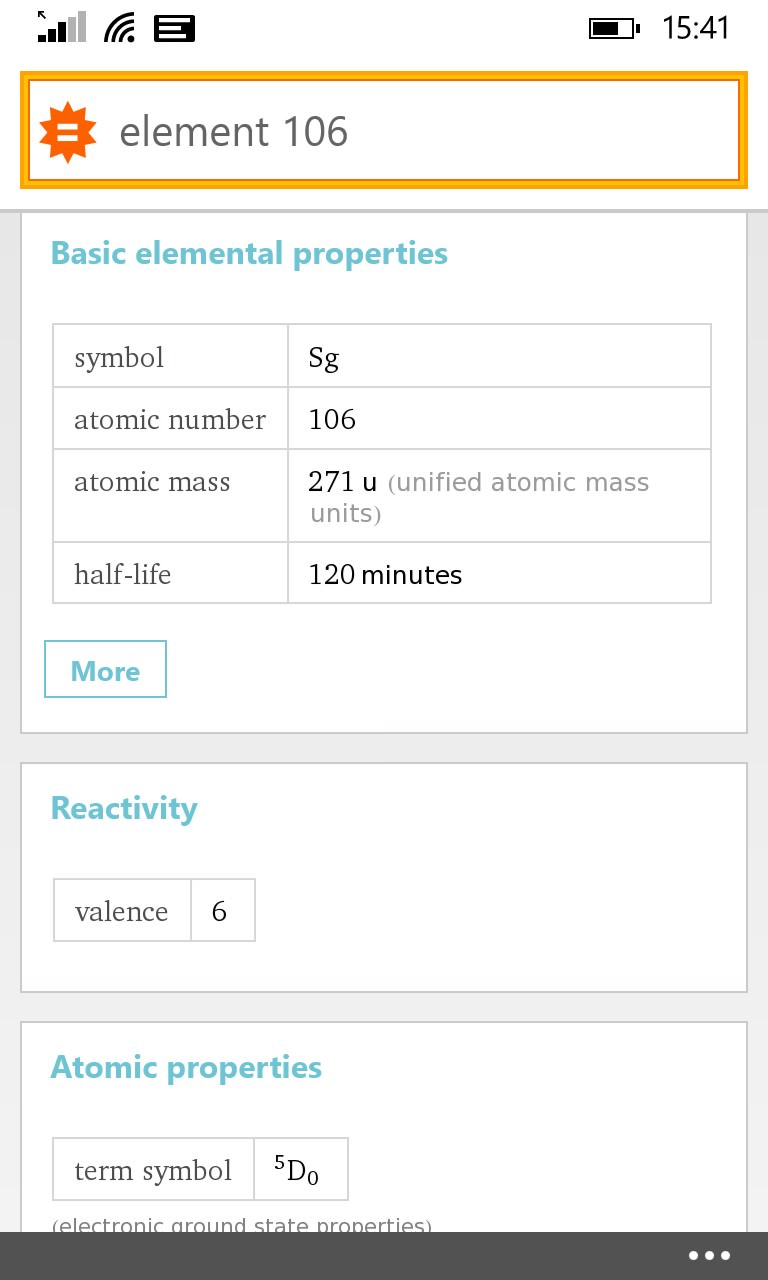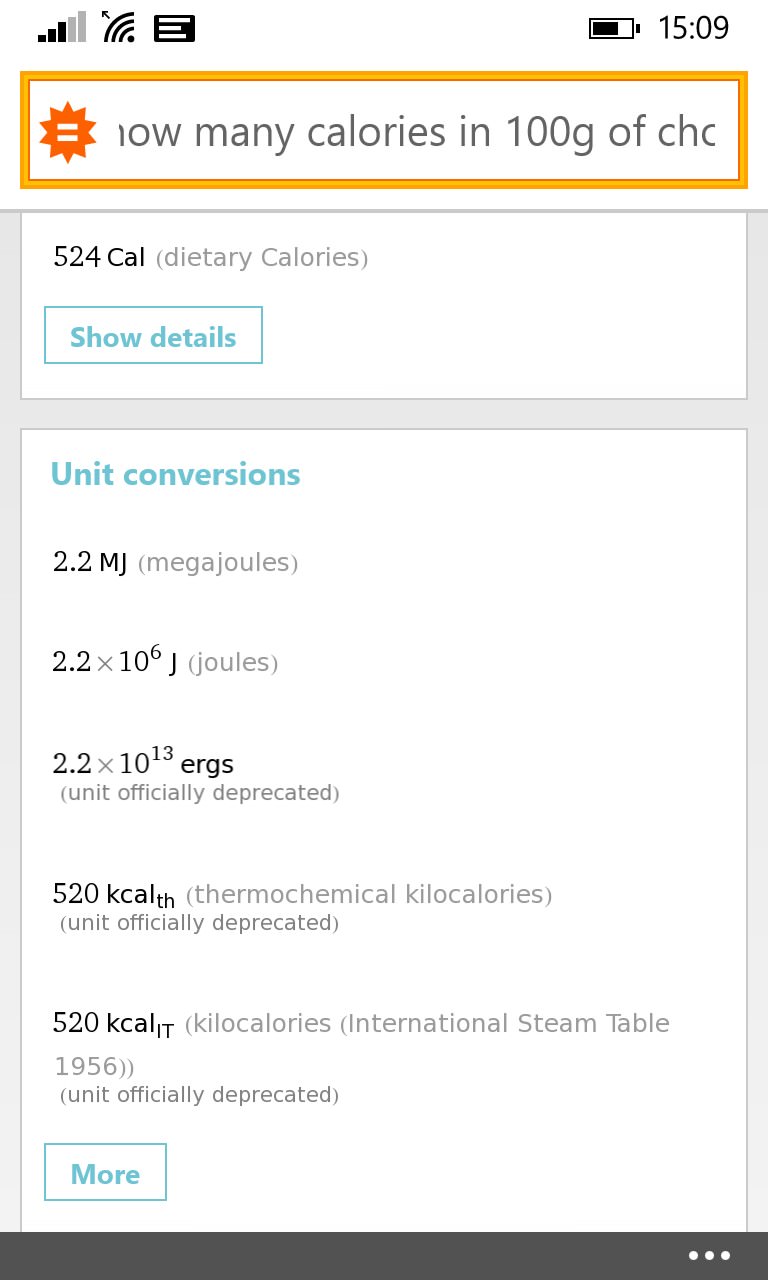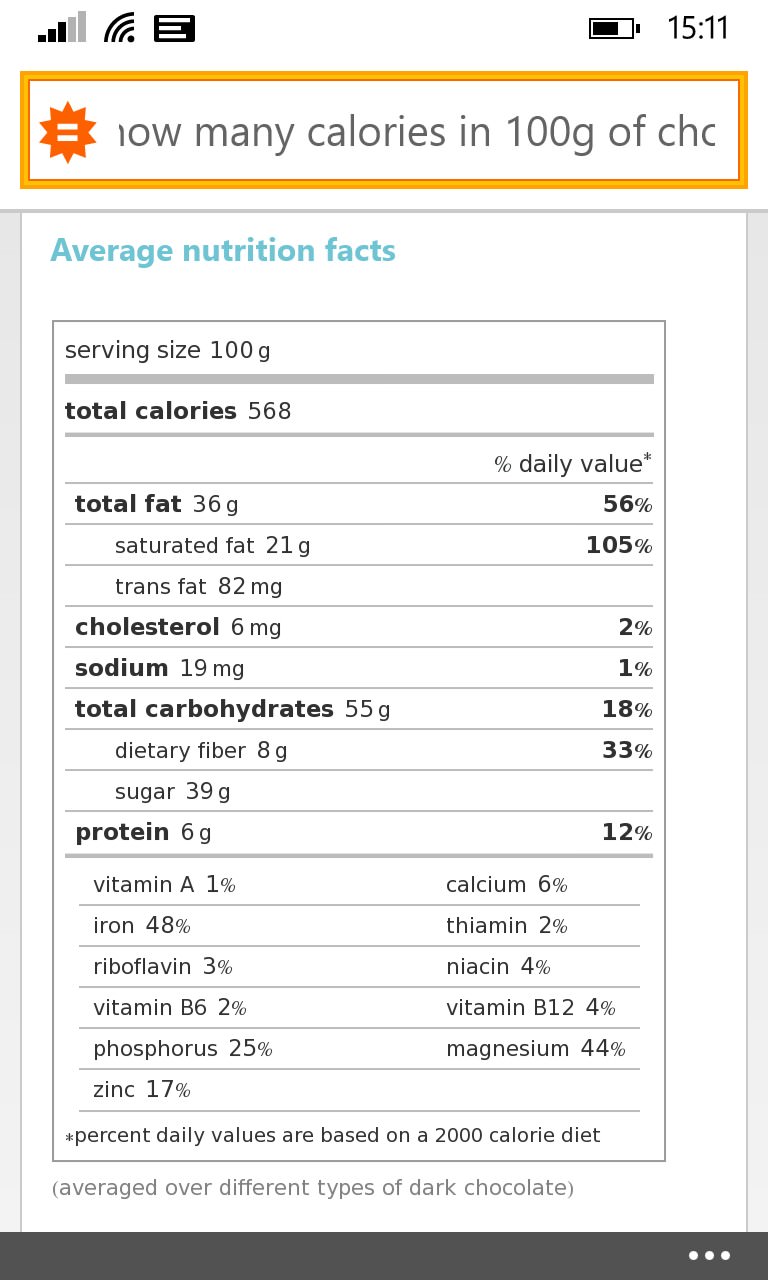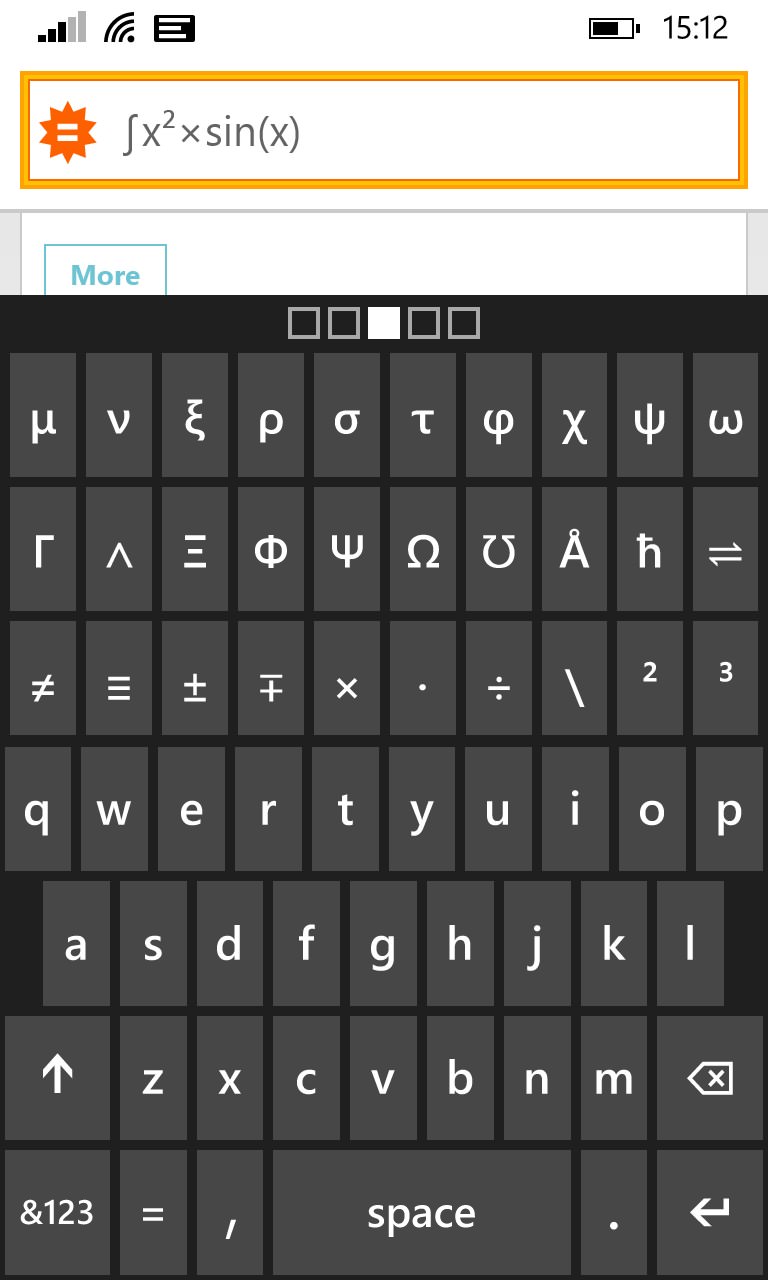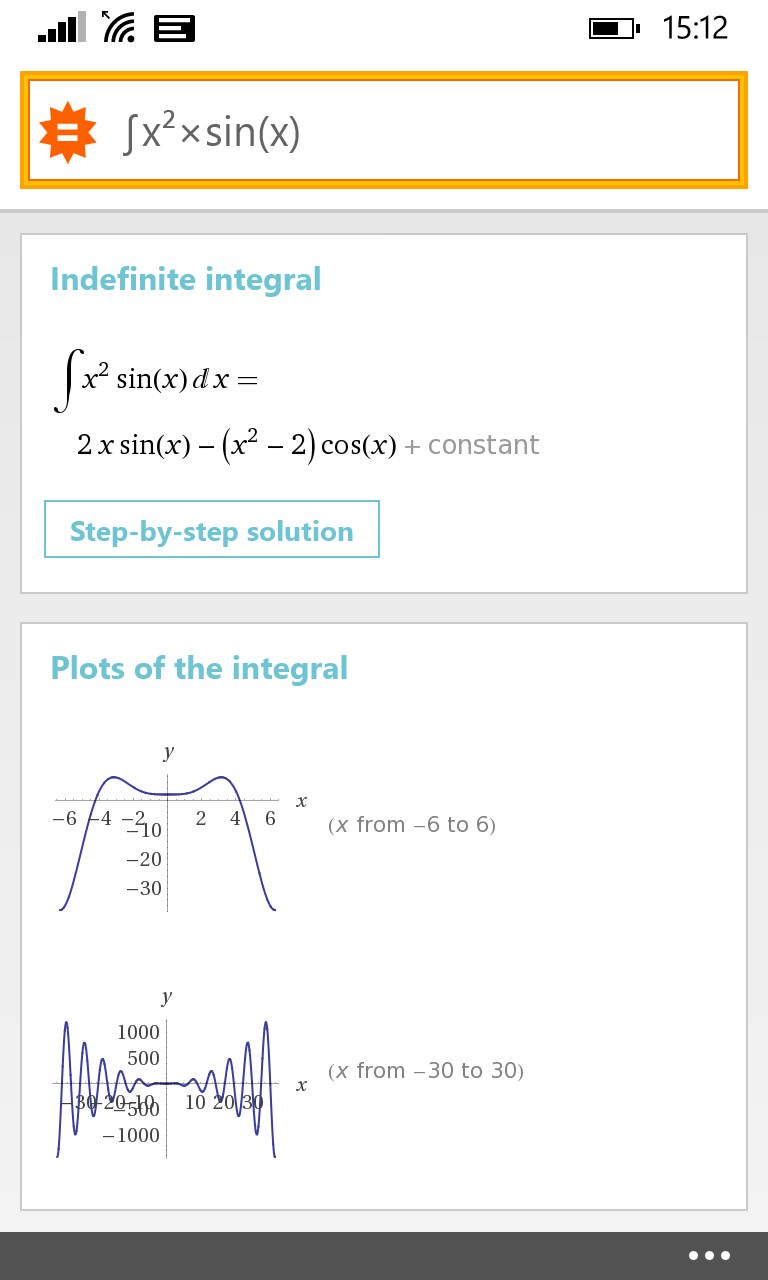 A good first (official) start, now let's see some updates to the UI, starting with clipboard integration and image saving.