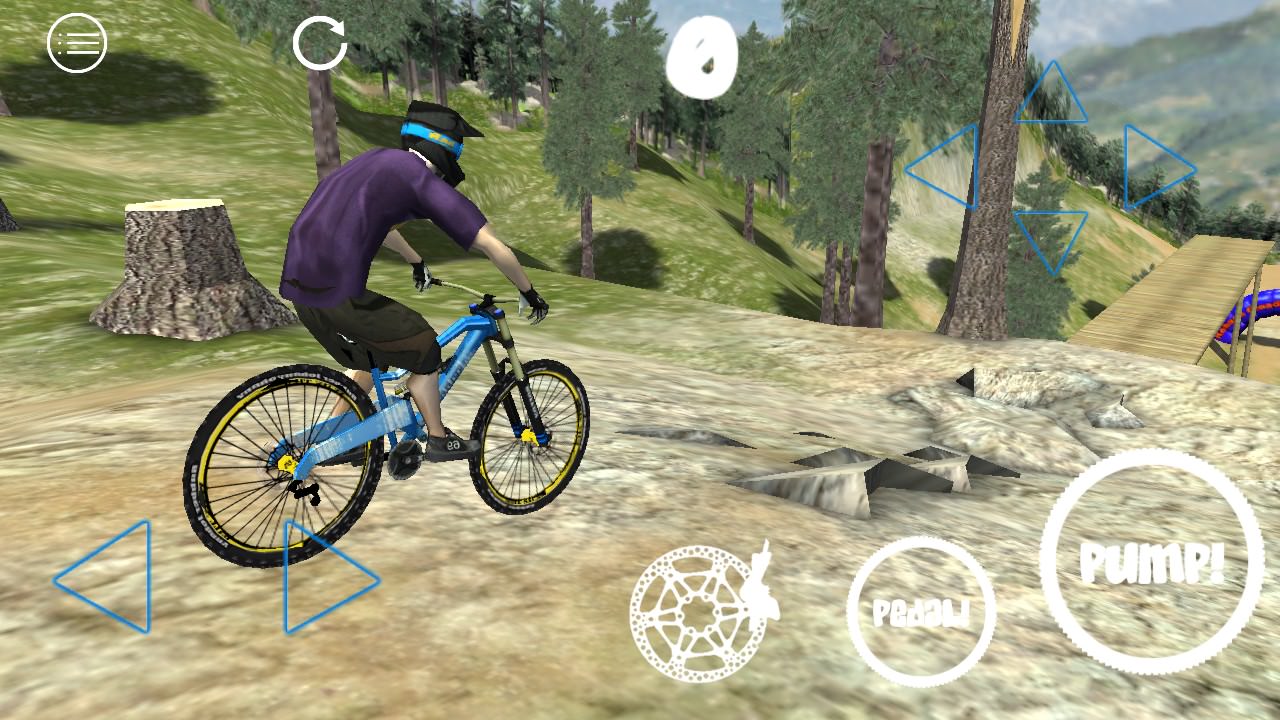 A stunningly modelled 3D bike and rider, plus textured and countoured ground - why would you ride over those roots when you could just go around? Because you're an extreme mountain biker, that's why! Controls on-screen are for tilt back and forwards, for pedalling and for 'pumping' (effectively working with your body weight/attitude and the bike suspension to increase jump cabability when the 'pump' is 'unloaded').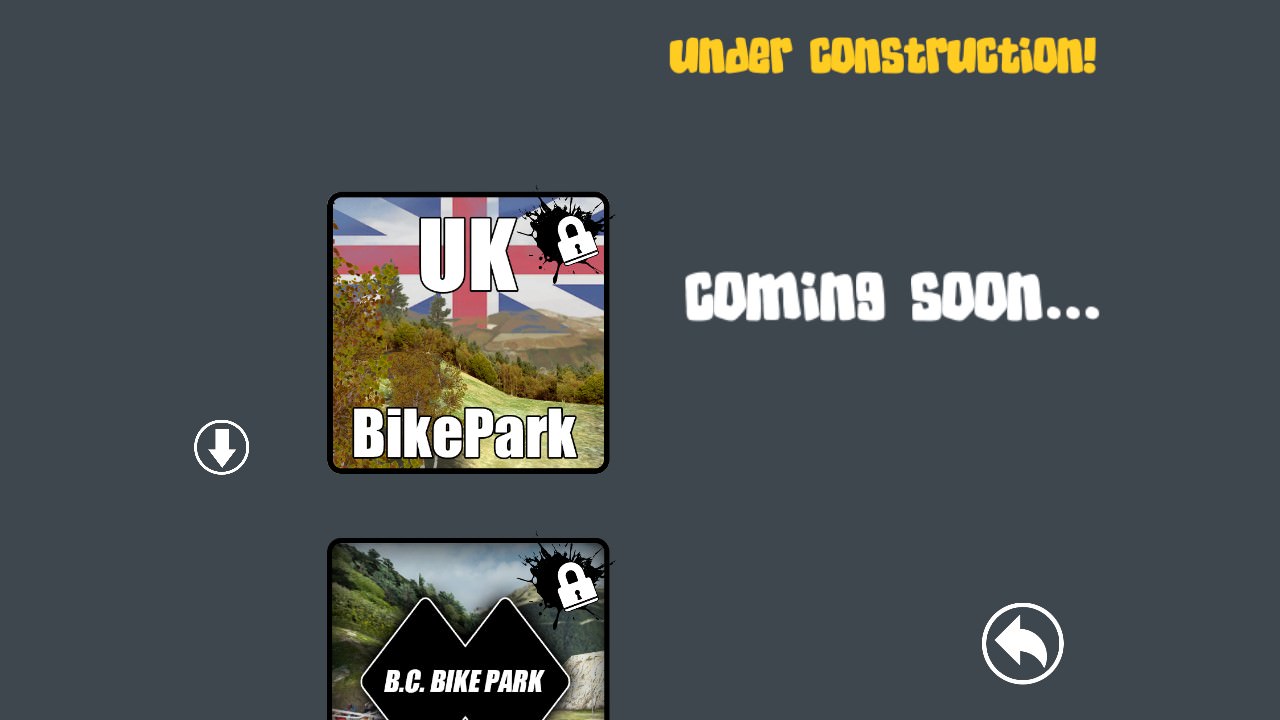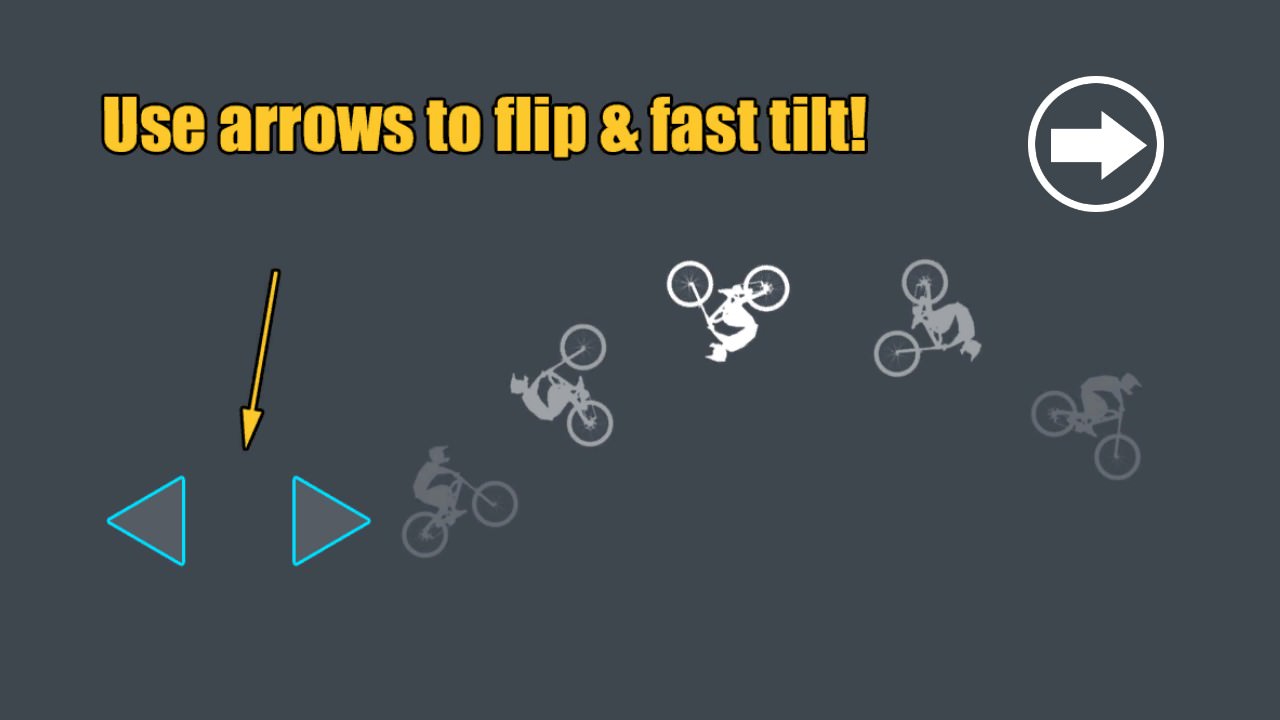 Handily, there's a tutorial set of levels up front, each with a graphic explaining the basics - though there's an awful lot of practising needed in order to master extreme mountain biking - as you might expect!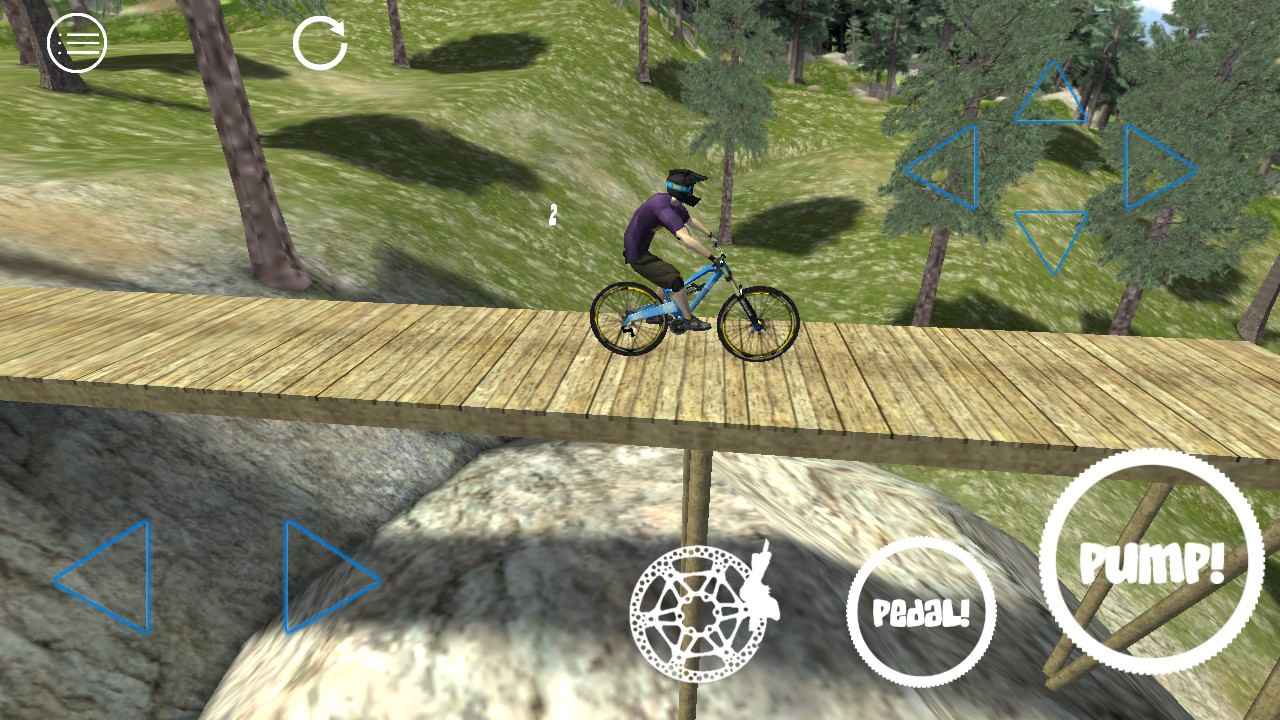 This using the Unity engine, there's guaranteed eye candy, with modelled landscapes, with trees, grass, shrubs, slopes, canyons, wooden ramps and much more. The camera viewpoint varies according to where you are in a level - where there's no interaction from you needed (e.g. riding across this bridge), the view becomes more 'cinematic', otherwise it stays fairly close.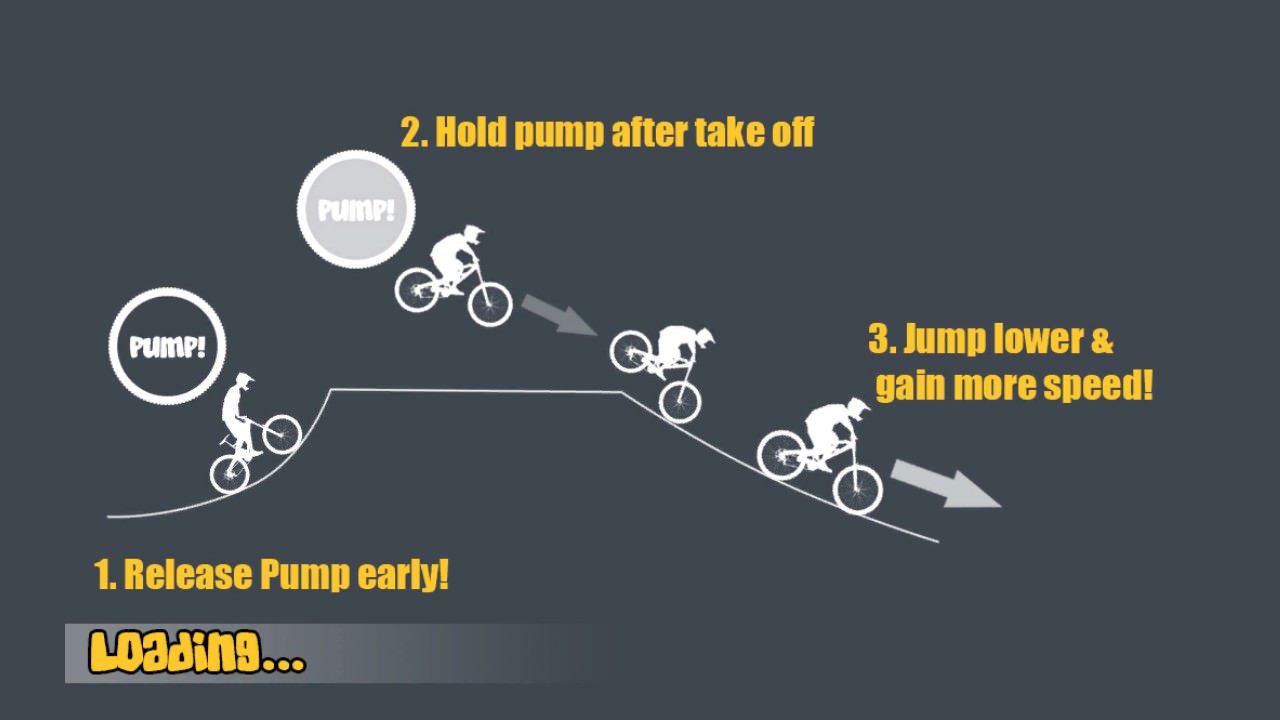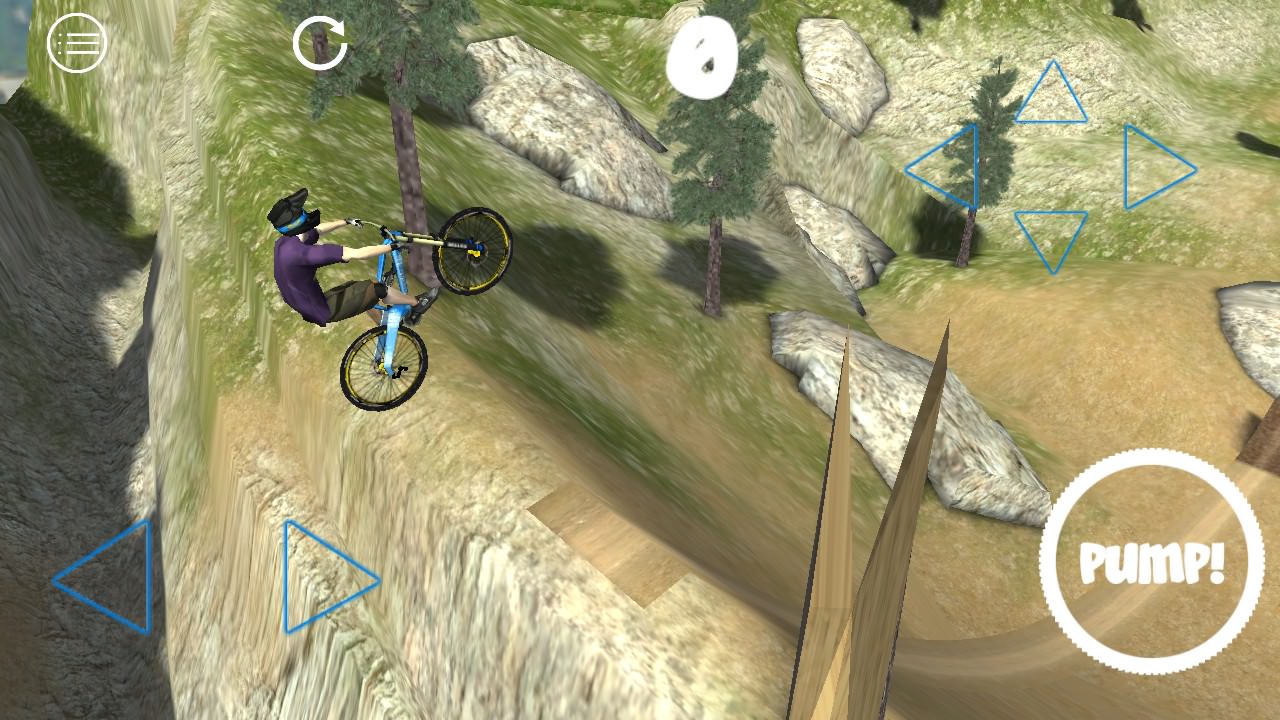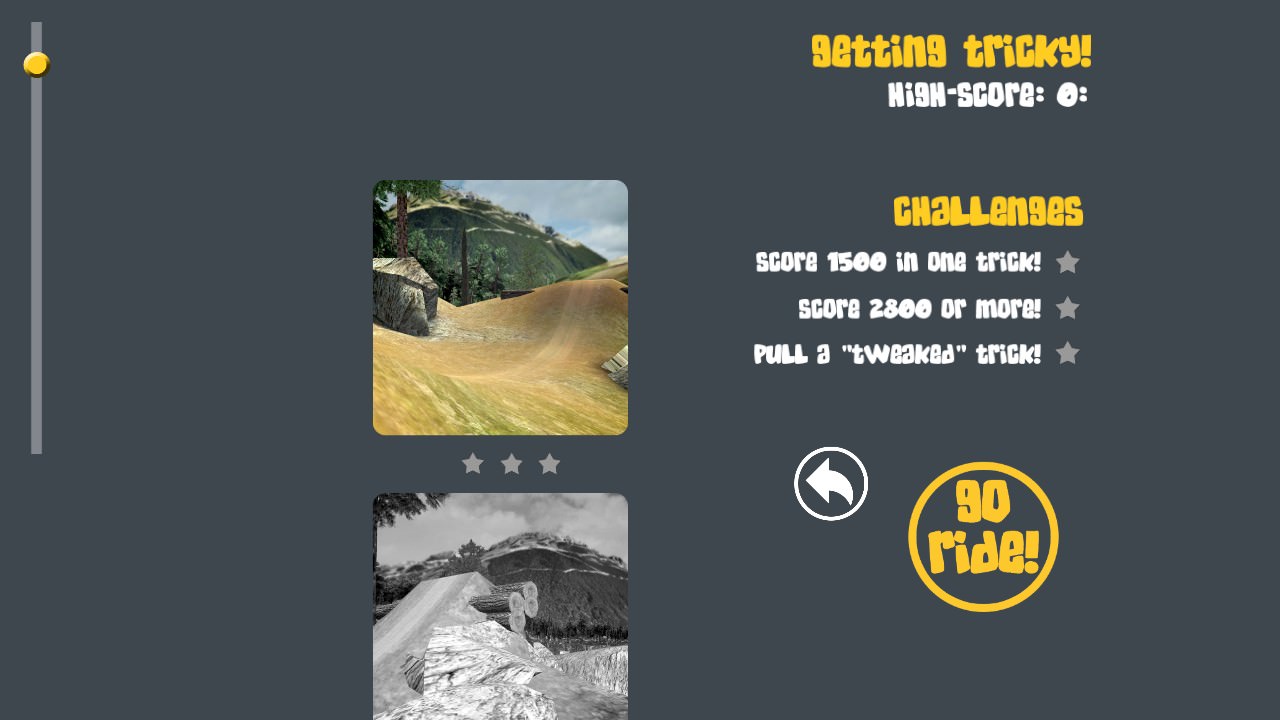 Rather oddly, the interface isn't fully touch enabled, in that the tutorials and levels needed scrolling with an old fashioned scroll bar - and, in some cases, scroll arrows. In fact, the menu and intra-level navigation was definitely glitchy here, I had to quit the game several times in order for it to respond to my taps again. What with the 'coming soon' park, and what with the total absence of audio (so far) it's clear that there's still an awful lot of work for the developers to do.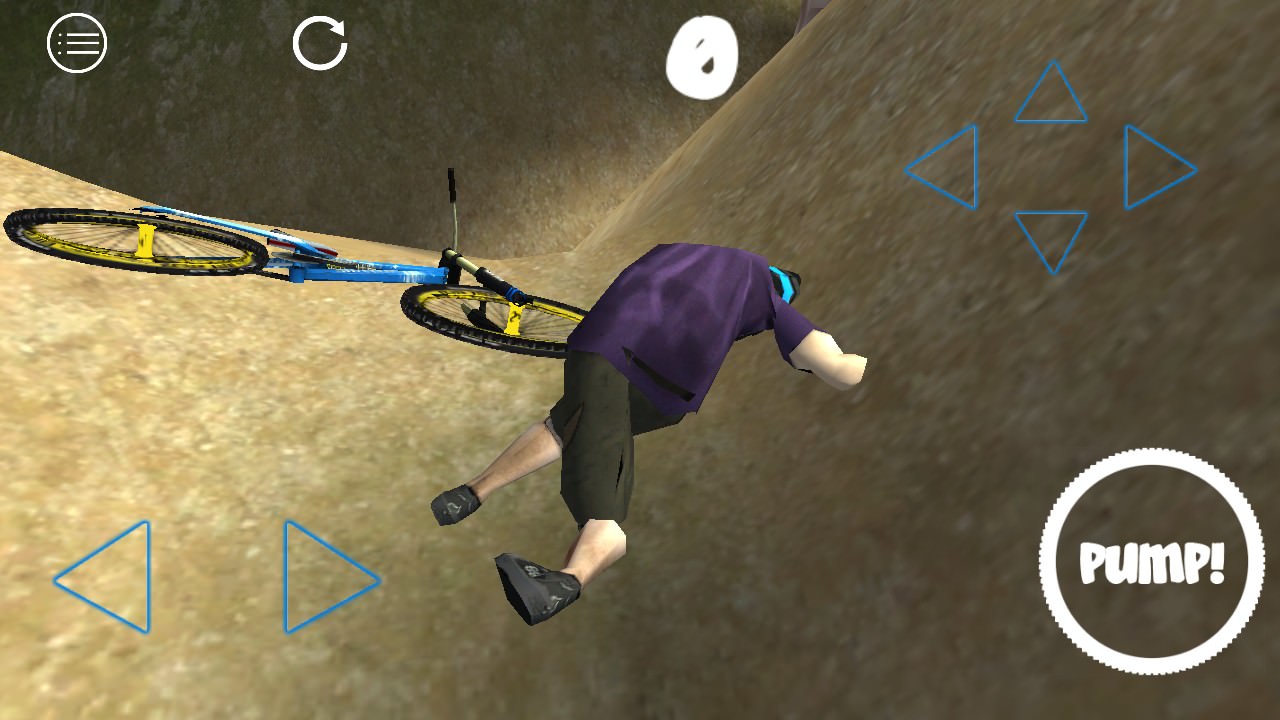 One of the 'highlights' of the game are the crashes. With rag doll physics on the rider, when you do come off it's with bone-crunching agony - you even get to see the shattered body of the rider twitching in pain. In real life, this would be the end of your biking career and possibly a life in a wheelchair. In Shred! Extreme Mountain Biking HD, you tap 'retry' and you're off and cycling in a split second!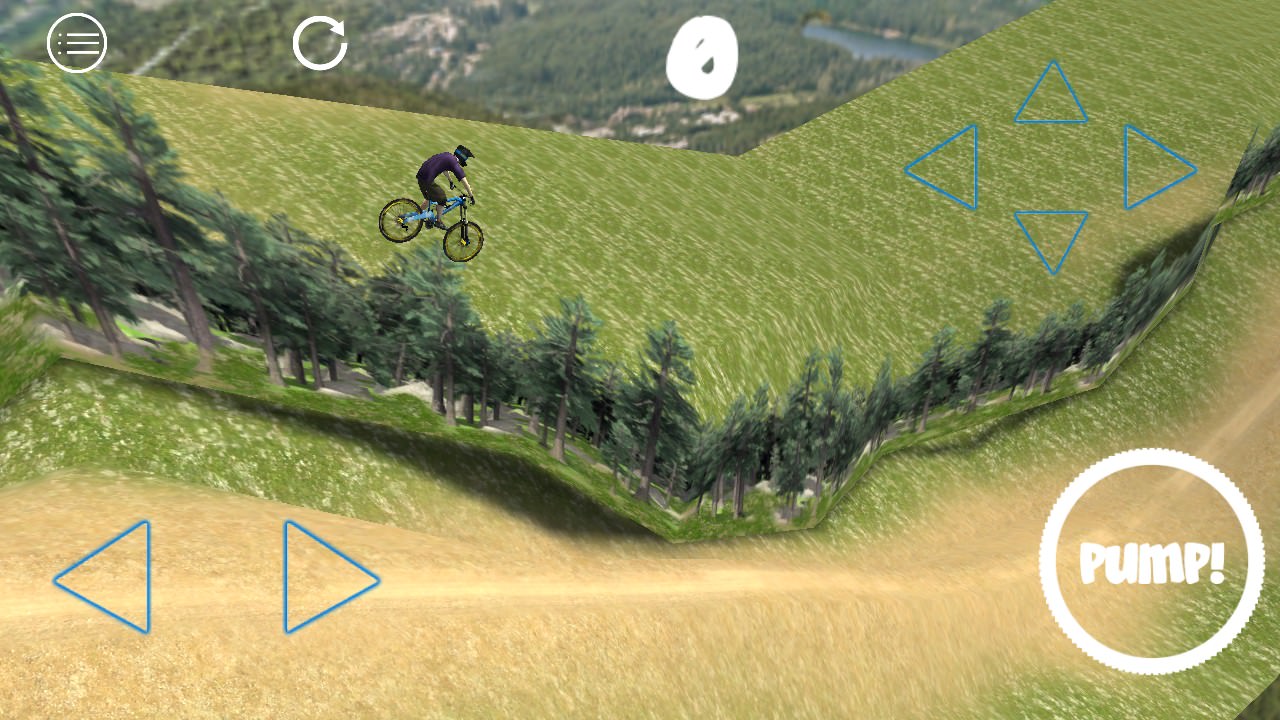 Whether pedalling furiously to gain speed or soaring over a ravine and down a long slope, this is a potentially great Windows Phone title. Yes, some work is needed to complete it, as detailed above, but it's still well worth a quid - and then watch for updates.
You can buy Shred! Extreme Mountain Biking HD here in the Store.