From the Store description:
Santa's notes is the application that enables efficient and organized recording of gifts from idea to their transmission. Gifts are sorted by persons and events (Christmas, anniversaries, birthdays, holidays, ...) and each gift can also records the price, link and its state, which can be calculated in summary.

If it doesn't sound that big a deal - it probably isn't (witness the aforementioned built-in alternatives), but don't write Santa's Notes off, for it's beautiful, functional and potentially very useful as well: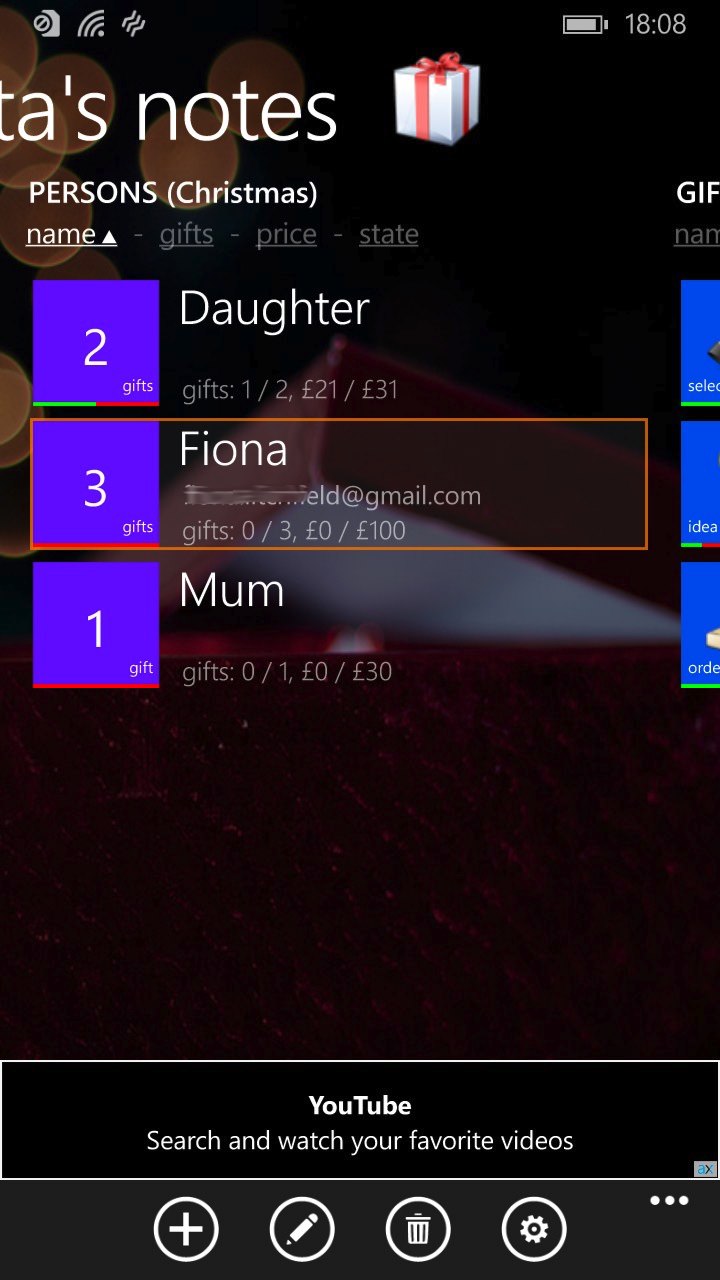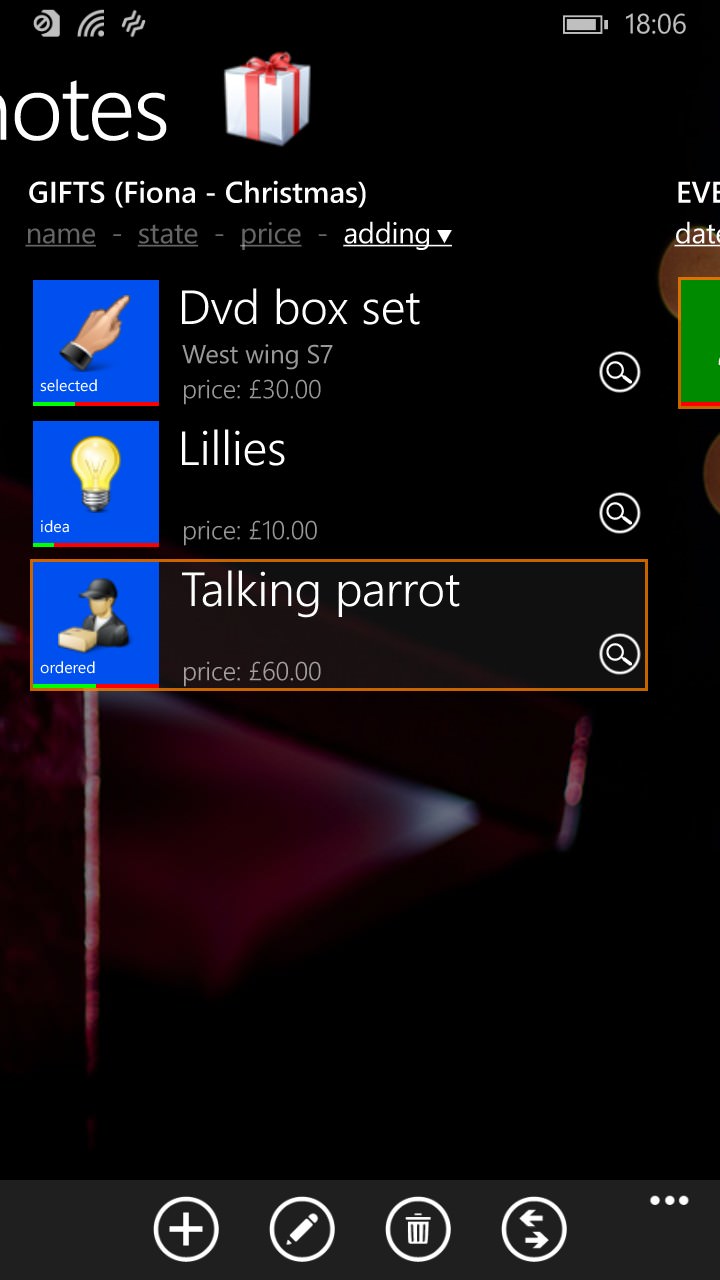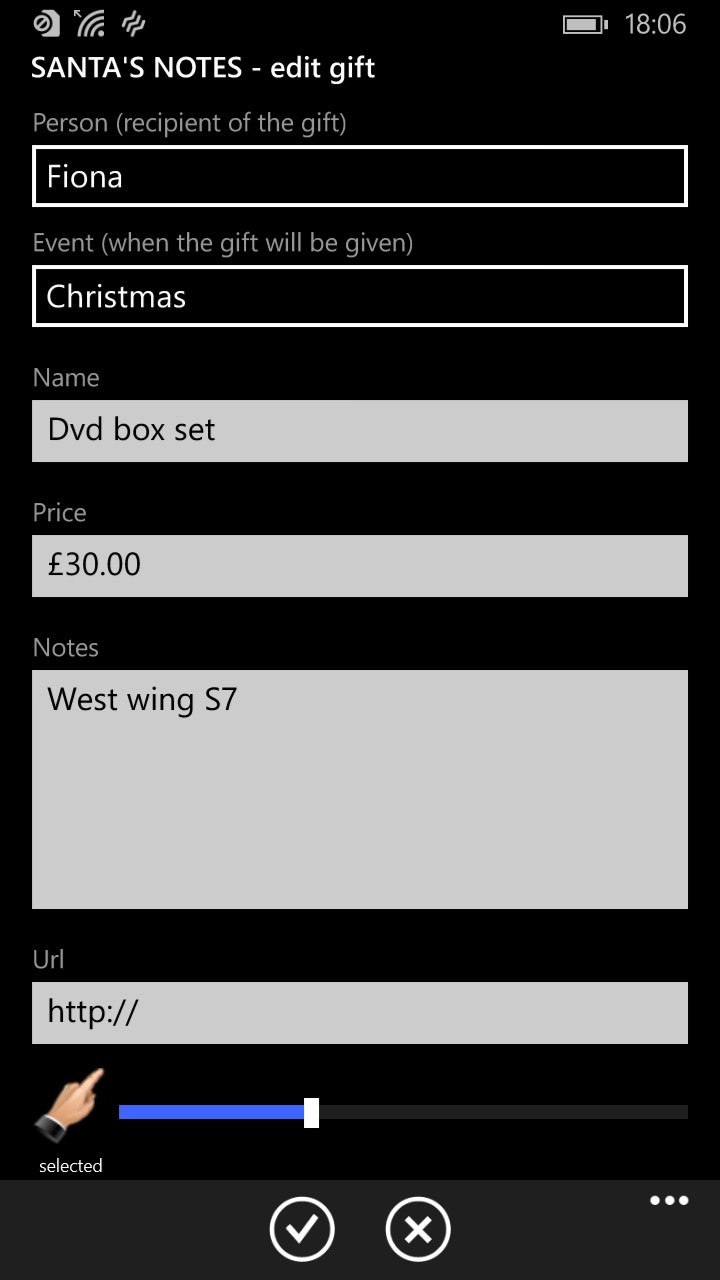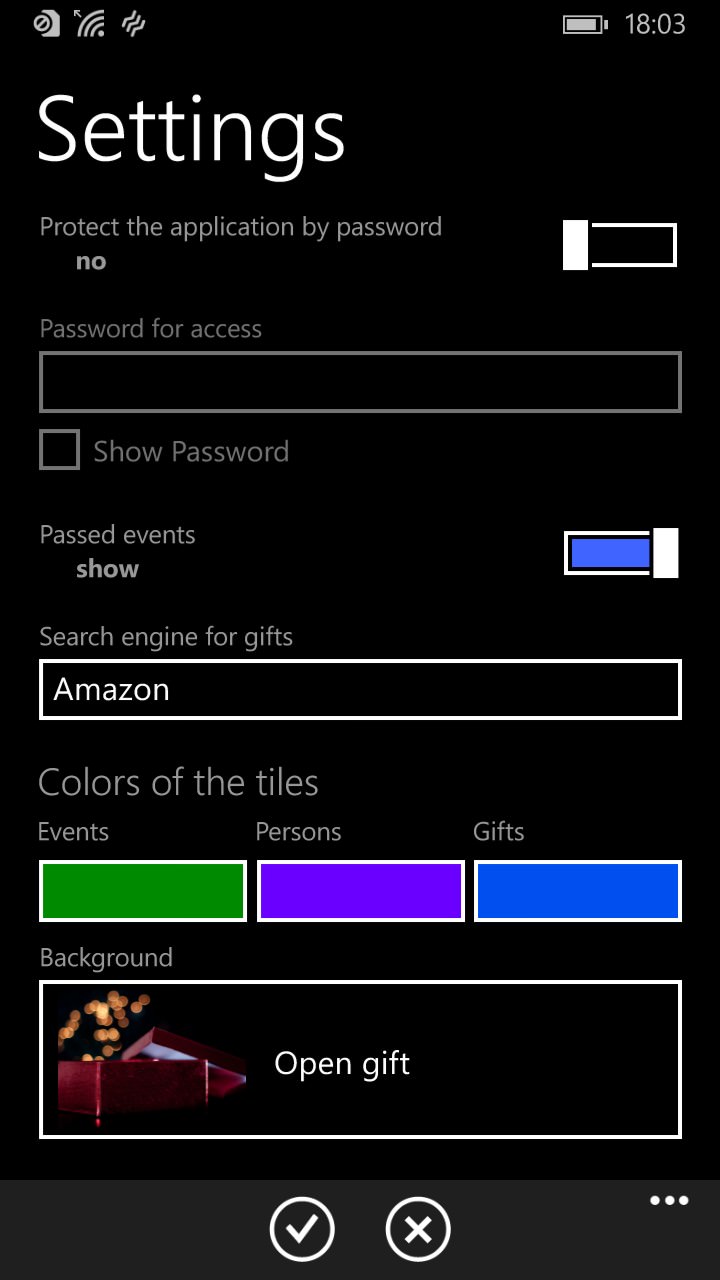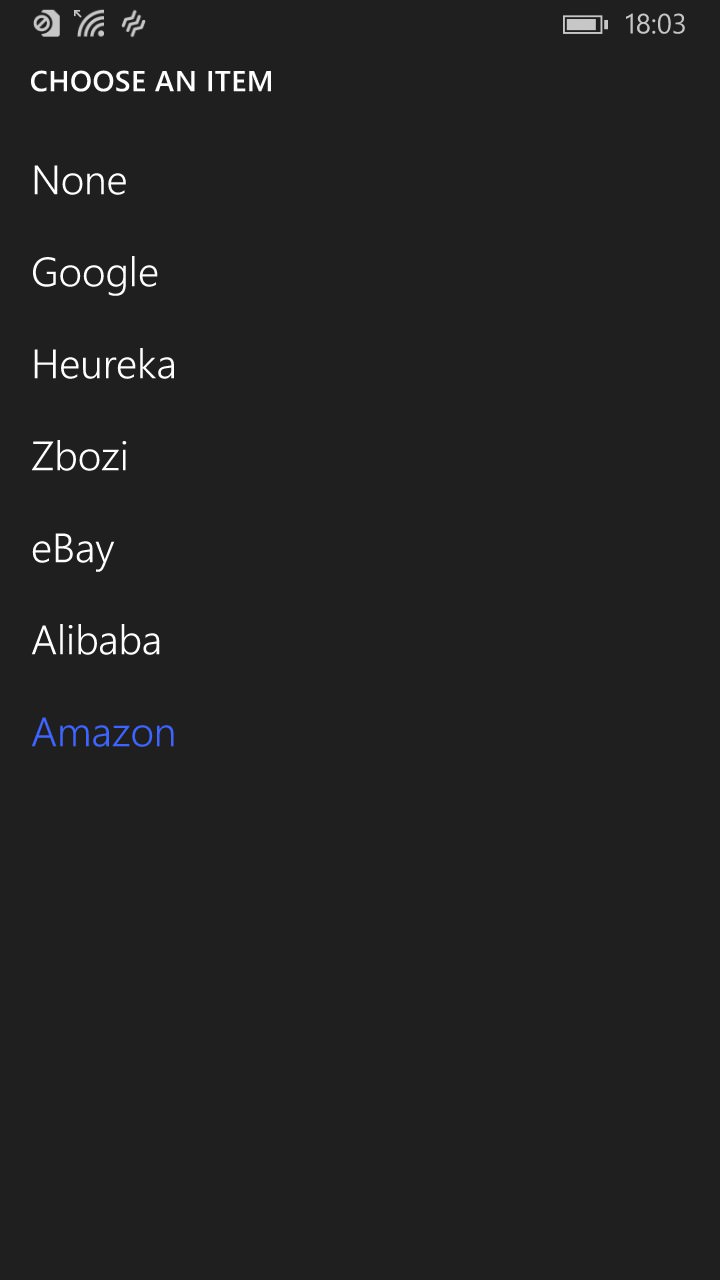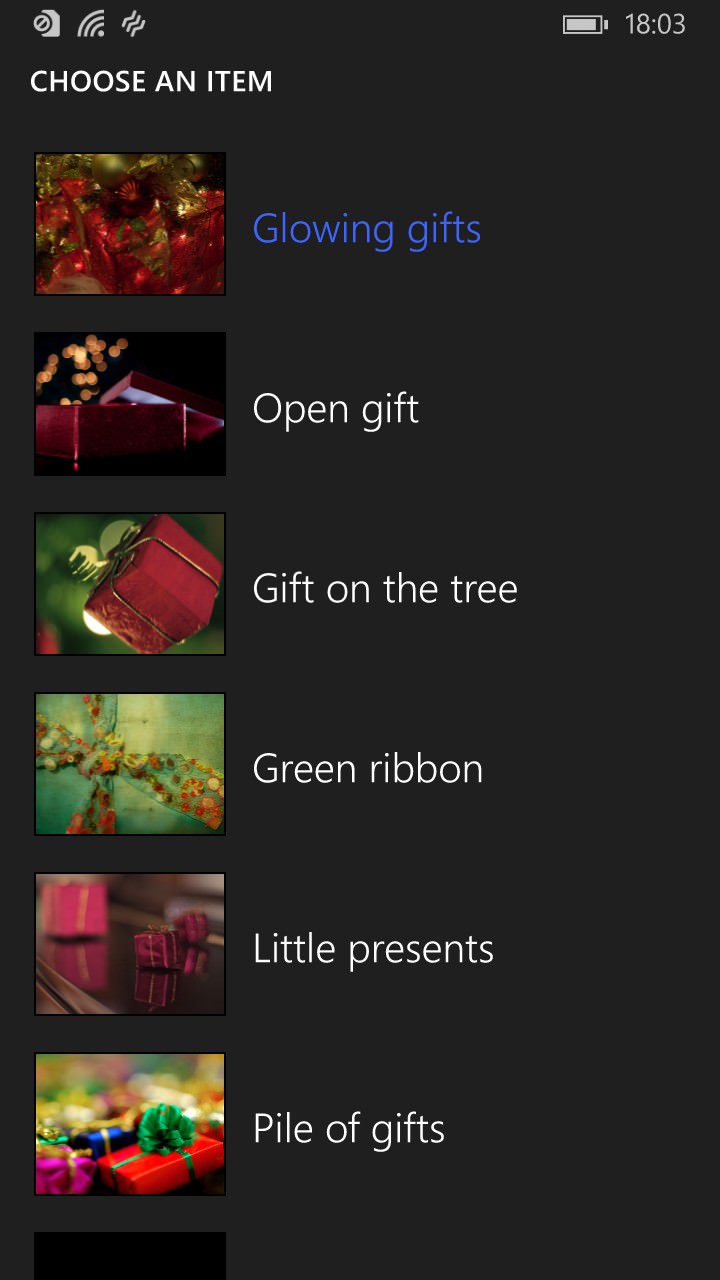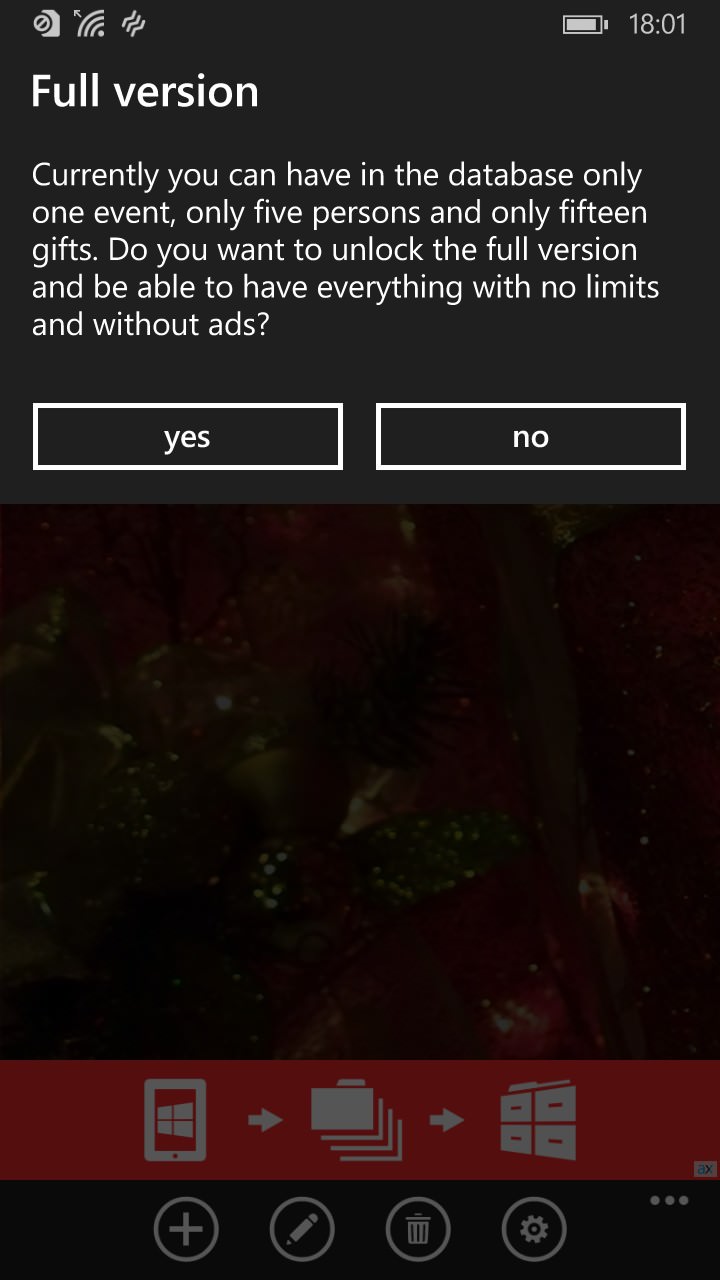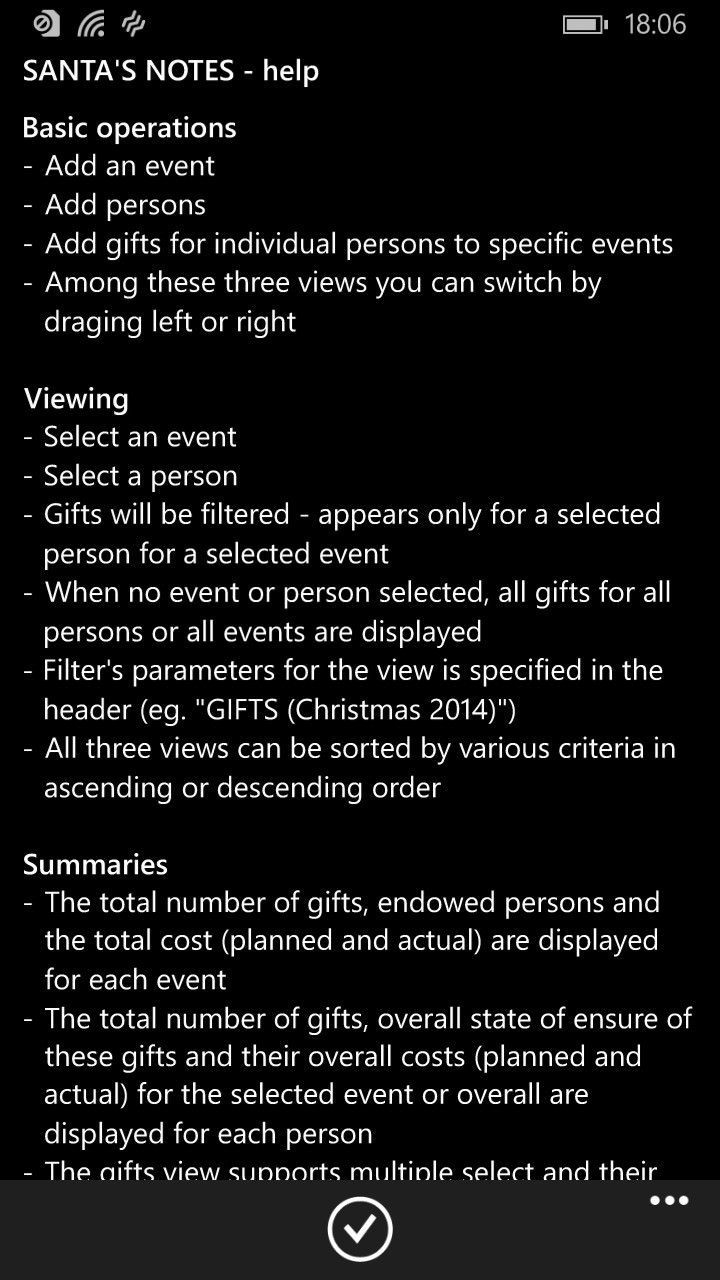 Very nicely done, there's quite a bit more that I haven't had room to touch on, and definitely deserving of some Windows Phone user attention as we get closer to the end of the present-buying season. You can grab Santa's Notes here in the Store.