From the Store description:
WAR! WHAT IS IT GOOD FOR?
Featuring awesome visuals, intuitive touch gameplay, varied missions and a great sense of humor, Tiny Troopers is the complete package.

HOORAH!
You control three highly trained troopers whose missions include destroying the enemy, blowing up structures, and escorting journalists through war torn areas.

WHAT'S THE MISSION?
Tiny Troopers features 30 explosive missions spread across three chapters, all tied together into an involving, narrative-driven campaign.

GET PROMOTED
Your troops will get stronger and more battle hardened the more missions they survive. Can you keep your squad alive through the whole war?

BATTLE FOR IN-GAME ACHIEVEMENTS
Earn 20 in-game XBOX achievements to prove your awesomeness.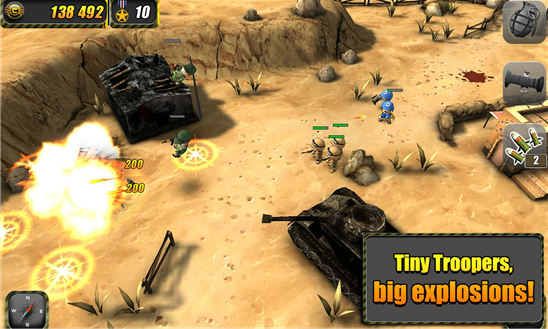 The world of Tiny Troopers is satisfying, with beautifully drawn landscapes, well animated characters, sparkles for things that can be picked up, explosions for stuff that's supposed to explode (etc) - just tap where you want to move to (or shoot at), or drag one of the special weapons (e.g. grenades) from your inventory onto the chosen target.
Happily, there's a promo video, demonstrating the look and feel of this combat/strategy epic:
The usual freemium elements are here, in that you can earn coins through play time or just for coming back each day, plus you can buy coins through in-app purchases. And full marks to the developers for keeping the latter relatively sensible, with the very largest you can buy being 'only' £11.49 (in the UK). For most players, a few tens of hours of gameplay can range from free to £5 or so, which is good value.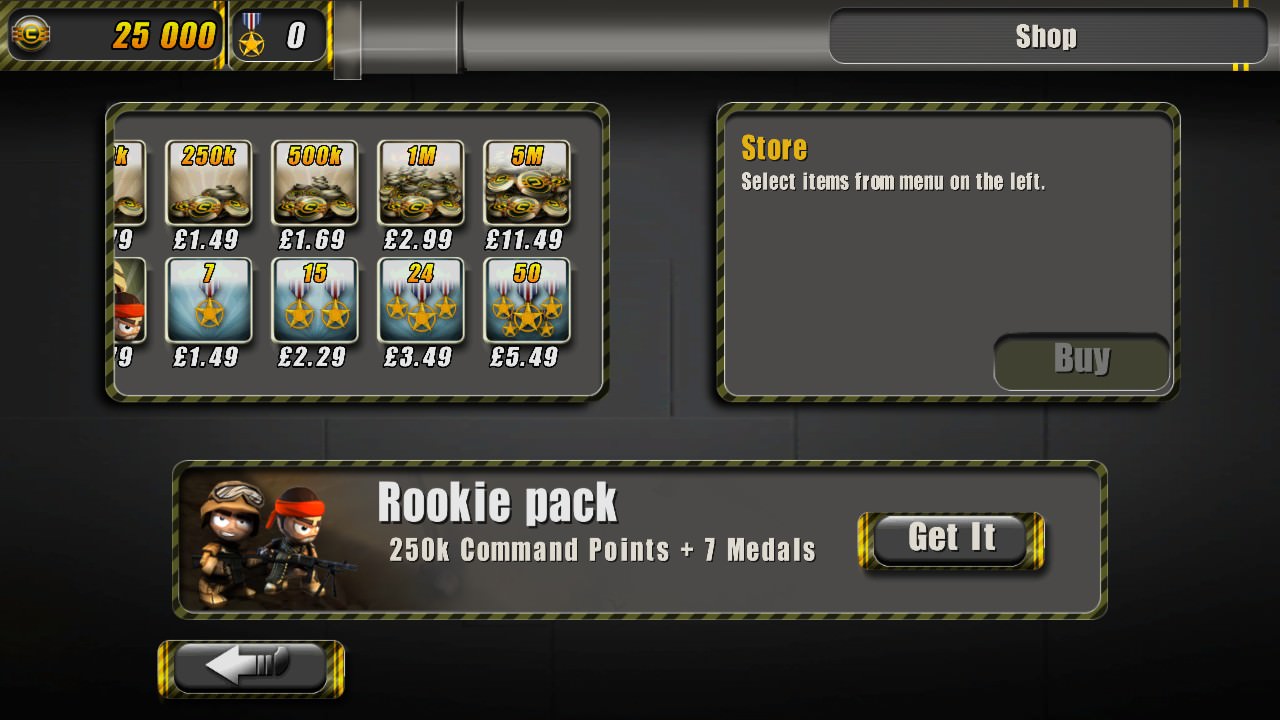 Clearly a lot of work has gone into 'balancing' the game in such a way that it's thoroughly satisfying - and good value - for the user, while still providing enough income for the developers. A true win-win.
Tiny Troopers is recommended, grab it here.