Nick writes:
I was listening to your latest AAWP podcast where Steve compares budget Windows Phone around the GBP150 mark and recommends the Lumia 735 – which I think we all have to agree is a fantastic phone for the money. However, being super cheap, cheap, and always looking for better value – I thought I would suggest another price point for your study - USD49. Yes, that's right $49!
Last week on Cyber Monday, Microsoft was selling the BLU Win Jr at its stores and online for the ridiculously low price of $49. As I was visiting the US for a few days, and with a few hours to kill on Monday, I bought four of them, one of each colour, three from a Microsoft store and one online (free shipping in the US). Here are the first three: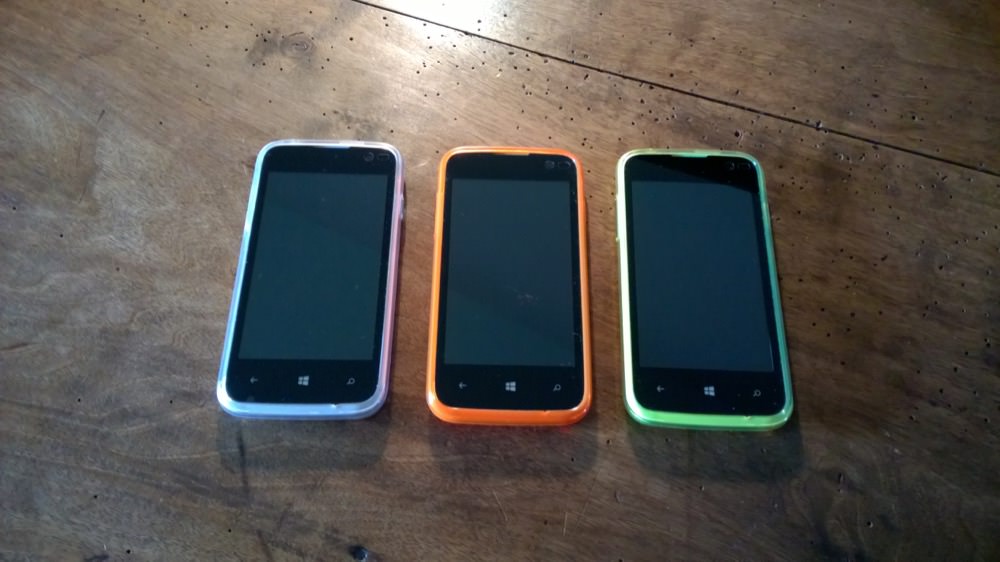 Overall, I'm impressed with the BLU Win Jr – how could you not be impressed for $49? Here are a few notable points about the phone:
Build Quality: OK
Removable Battery
Dual SIM
Screen - better than I thought it would be. Bright enough indoors. Outside? Well, it's $49, what do you expect?(!)
microSD Card slot (up to 32GB according to BluWin). Works fine with my 16GB card installed
5MB rear camera with LED Flash: nothing to write home about, but it works
Front facing camera
Ambient Light Sensor
GPS
Comes with two screen protectors (one on the screen)
Comes with a flexible plastic case colour matched to the phone.
The BLU Win Jr is sold unlocked, SIM/Contract free.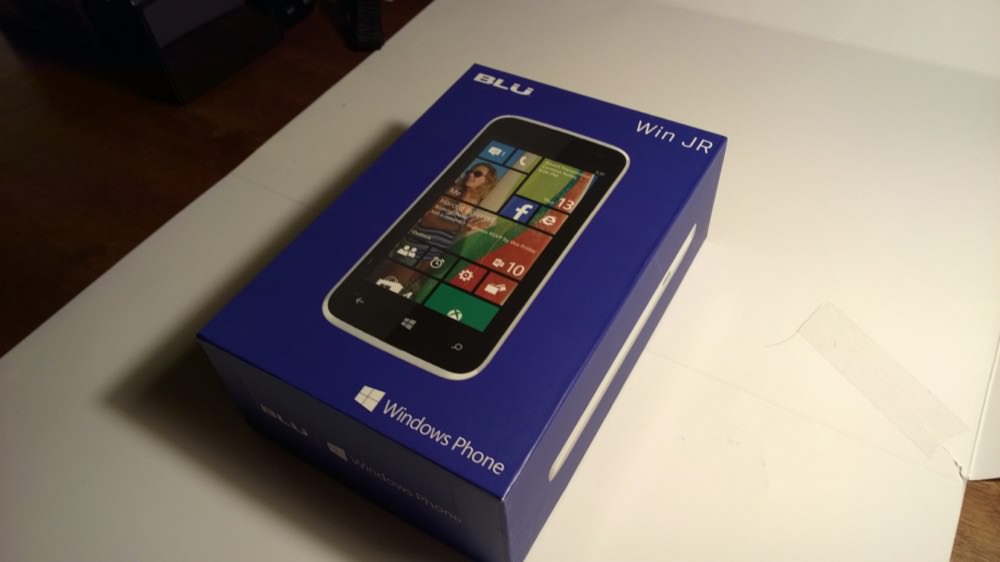 Let the unboxing begin...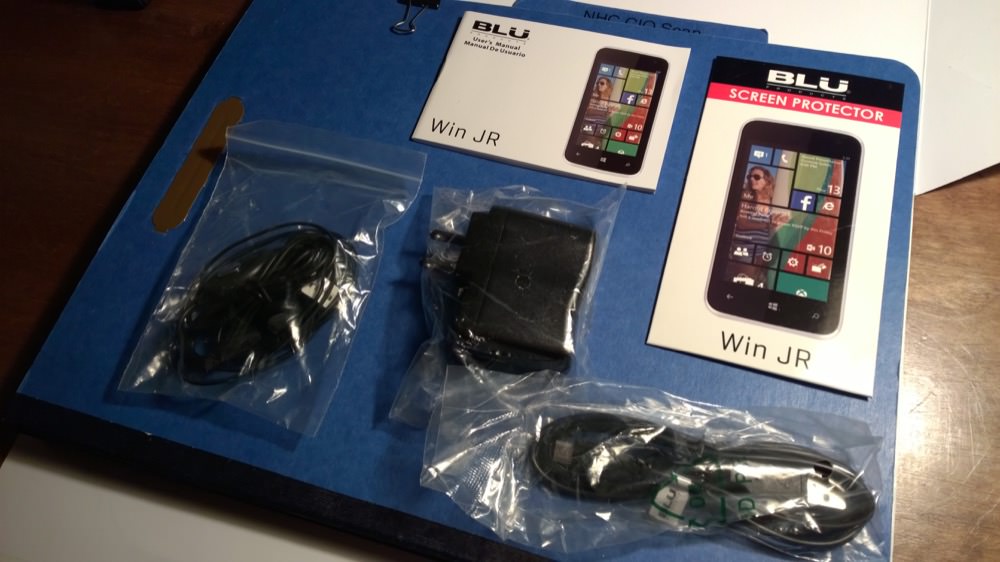 Part of the budget sales package...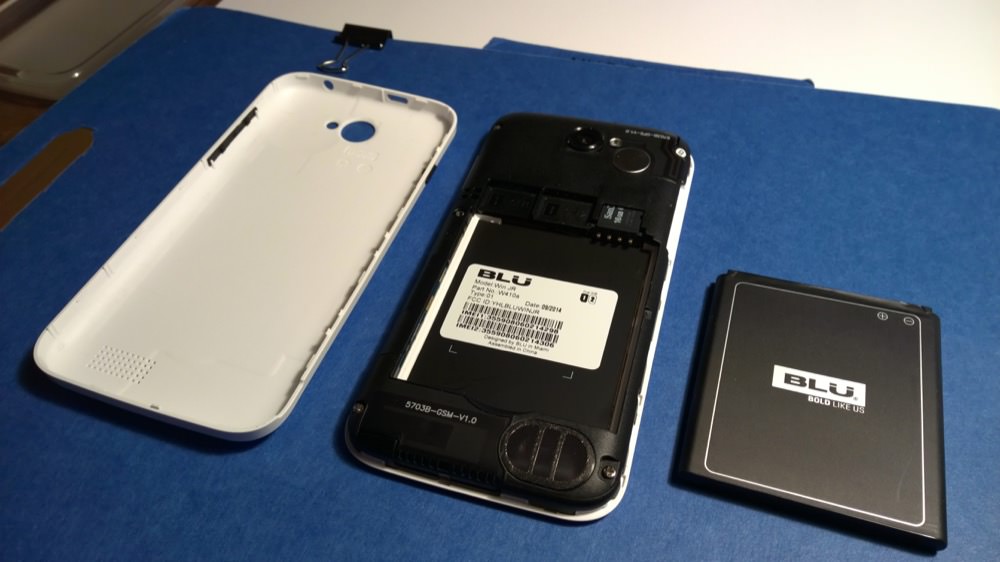 Removeable back, replaceable battery, ubiquitous at this price point...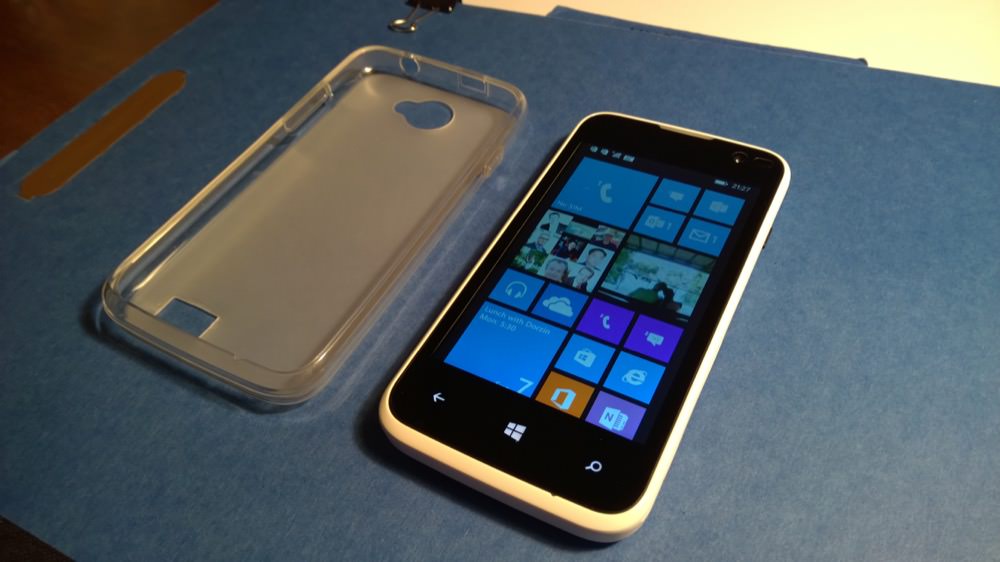 The colour matched case and the BLU Win Jr itself, powered up...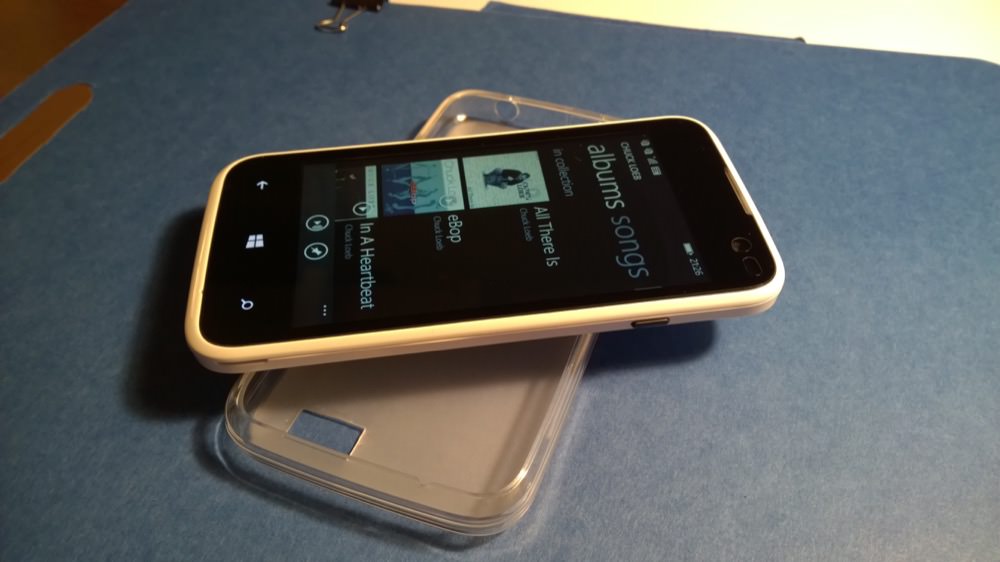 It's neat enough and the screen's visible indoors, as here....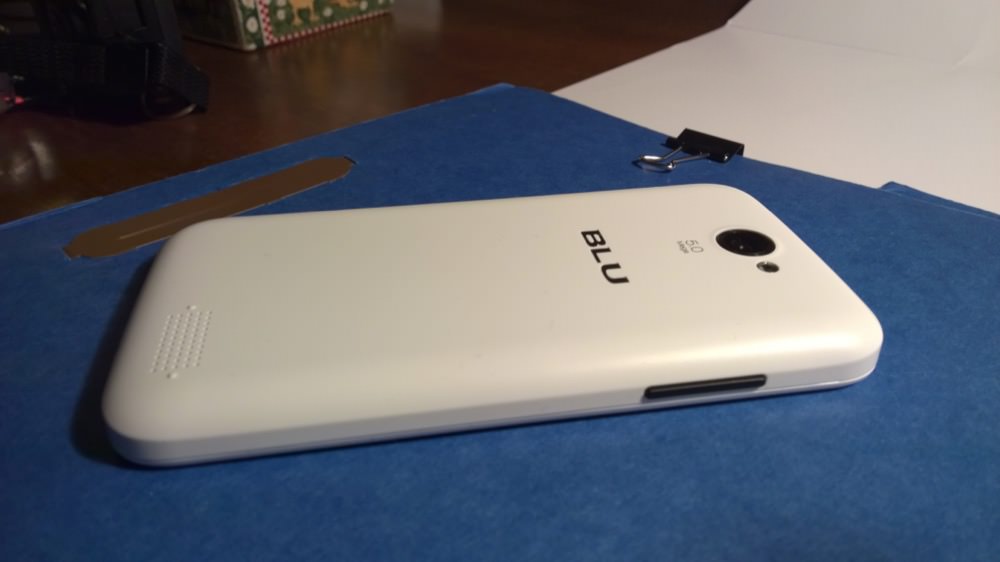 Setup was quick on all but one phone. I downloaded Skype, Audible and Here Maps/Drive+, and now have a pretty sensational second phone for the ridiculously low price of $49. Happy days! The one problem phone would not register Windows during setup, and would therefore not allow me to sign in with a Microsoft Account. I've never seen this problem before, comments welcome! A hard reset didn't resolve things, so Microsoft replaced the phone without question at the same store from which it was purchased.
Why do I need so many phones? For me, dual SIM is the killer capability for a second phone. I travel a lot and carry around a dozen pre-paid SIM's with me. Then there is my wife, who is nothing short of a phone killer and personally known to all members of the repair team at Nokia Hong Kong where we live. Lastly, elderly parents who want a phone but are just as likely to leave it on the bus as actually use it…
________________
Thanks Nick, I don't think many reading this will be rushing out to get one personally, but yes, they do make great 'disposables'!