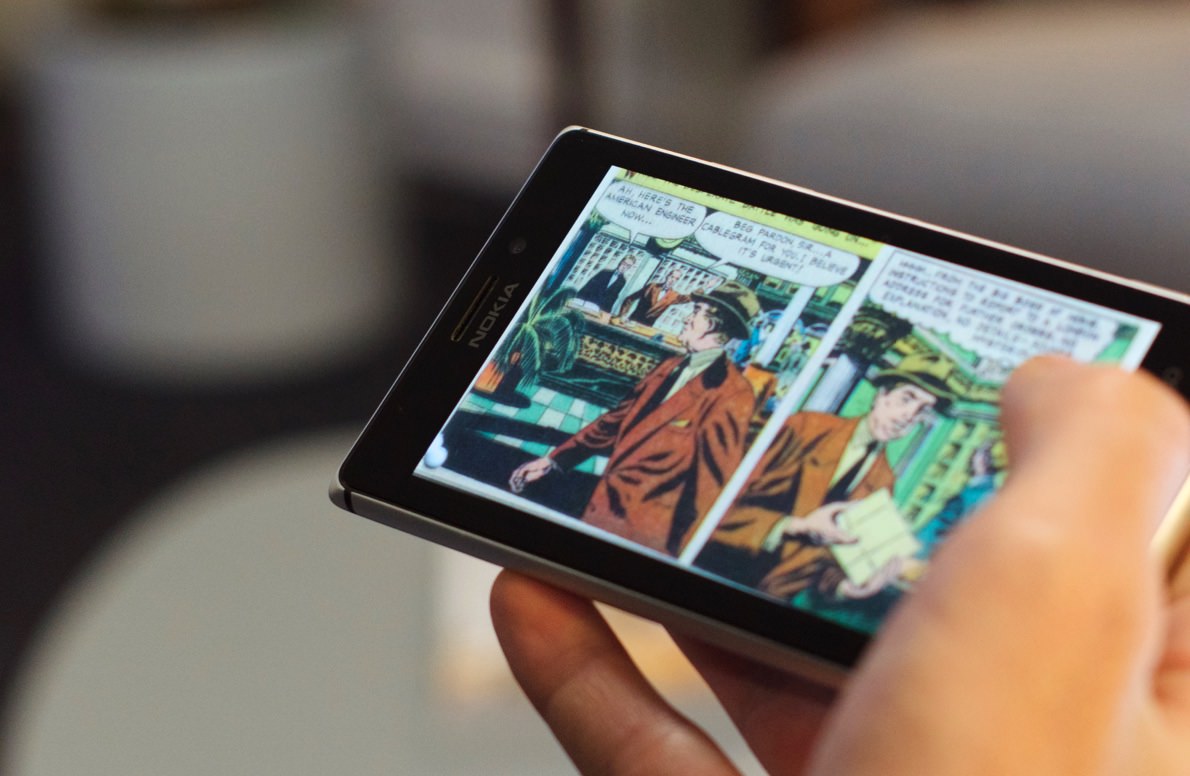 From the Store description:
Features:


Comic book management with shelves (folders), read/unread, page count, current page,...
Add folders to the library or open standalone files
Supported file types: CBZ/ZIP, CBR/RAR, 7Z/CB7, PDF (beta), EPUB (images only)
Supported image types: JPEG, PNG, GIF, BMP
In-app purchase to unlock unlimited library
Open files directly from Files app
Indexed library for quick search
Customizable page layout : single or dual page
Pinch zoom, swipe et tap supported in reading screen
left-to-right or right-to-left reading (aka Manga mode)
3 differents fitting mode (width, height and page)
Ability to pin a comic on the Start screen
Automatic detection of page borders (to remove them)
White or black reading background
Transparent live tile
Here's Cover in action: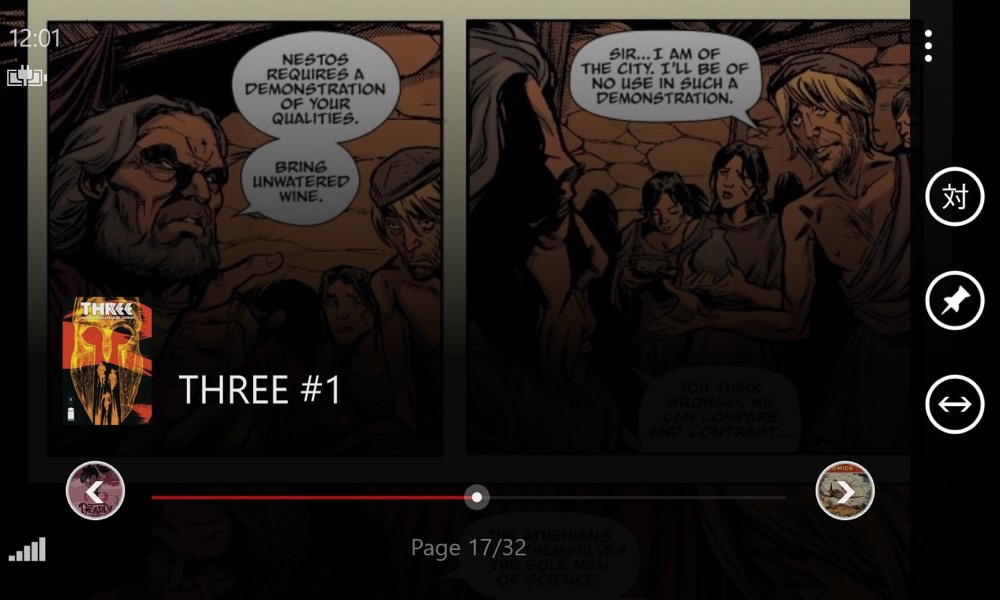 You can grab Cover here in the Windows Phone Store. (There are other comic readers in the Store, notably Comic Time, but Cover seems a cut above the rest.)

Like the (universal) Windows version, Cover for Windows Phone is free to download with a limit of 25 comic books at once. For 1,49€ you can unlock the library up to 250 books, and for 2,99€ you can unlock the unlimited library. And, being an universal app, if you unlocked Cover on Windows, it will also be unlocked on Windows Phone, and vice-versa.