This is the URL to tune into, anyway: news.microsoft.com/windows10story/ And no, there's nothing there yet, other than a preview slide: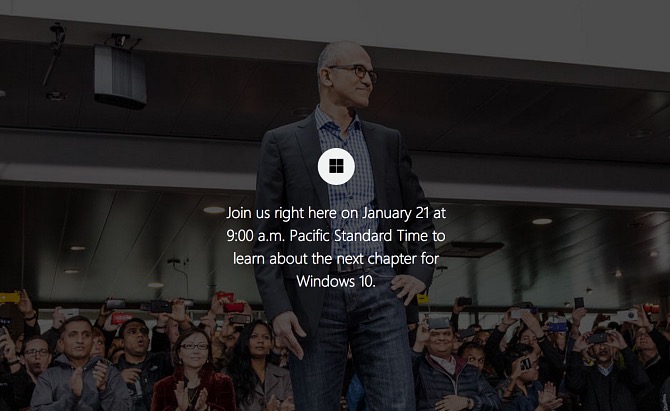 Quite exciting, really, and less than a week away now. Assuming that Phone Insider becomes official, I wonder what sort of timescale we're talking about for versions of the new platform? Here's my guess:
January 2015 - Phone Insider programme announced
February - First release available for phones, marked with lots of caveats and incompatibilities
March - Second release
April - Third release, nearing competion
May - OS essentially complete for phones, released to partners
June - First Windows 10 smartphones available from Asian OEMs
July - testing over, we start seeing first OTA updates start to roll out. Also first Windows 10 smartphones from Microsoft available.
August/September - Wider OTA rollout for existing WP 8.1 class devices with 1GB RAM or greater
Comments?