The quoted changelog for v1.0.15087.0 is:
Agenda View: Know your schedule at a quick glance. See a concise list of sequential events for the day or the week.
Calendar World Readiness: Show the week number for day, week, or month. Set the first day of the year by: January 1, first 4-day week, or first full week. Set which day to be the first day of the week.
Which sounds very worthy of an update, but I do have a question about the new view - rather than being added to the existing view options (day/week/month), 'show agenda' has been shoehorned into the '...' menu, and even then only visible in the day and week views, where, once picked, it changes to 'show calendar'. And so on. I can see the idea - for days or weeks at a time, there's the choice of a 'calendar' or 'agenda' list view. But surely the very list nature of 'agenda' would lead people to use it when the appointments span day or week boundaries, i.e. seeing what's coming up around the corner.
It's all a bit limiting and confusing - why the heck not make it just another calendar 'view', as PIM applications have done since the dawn of time (starting with the venerable Psion back in the 1990s)?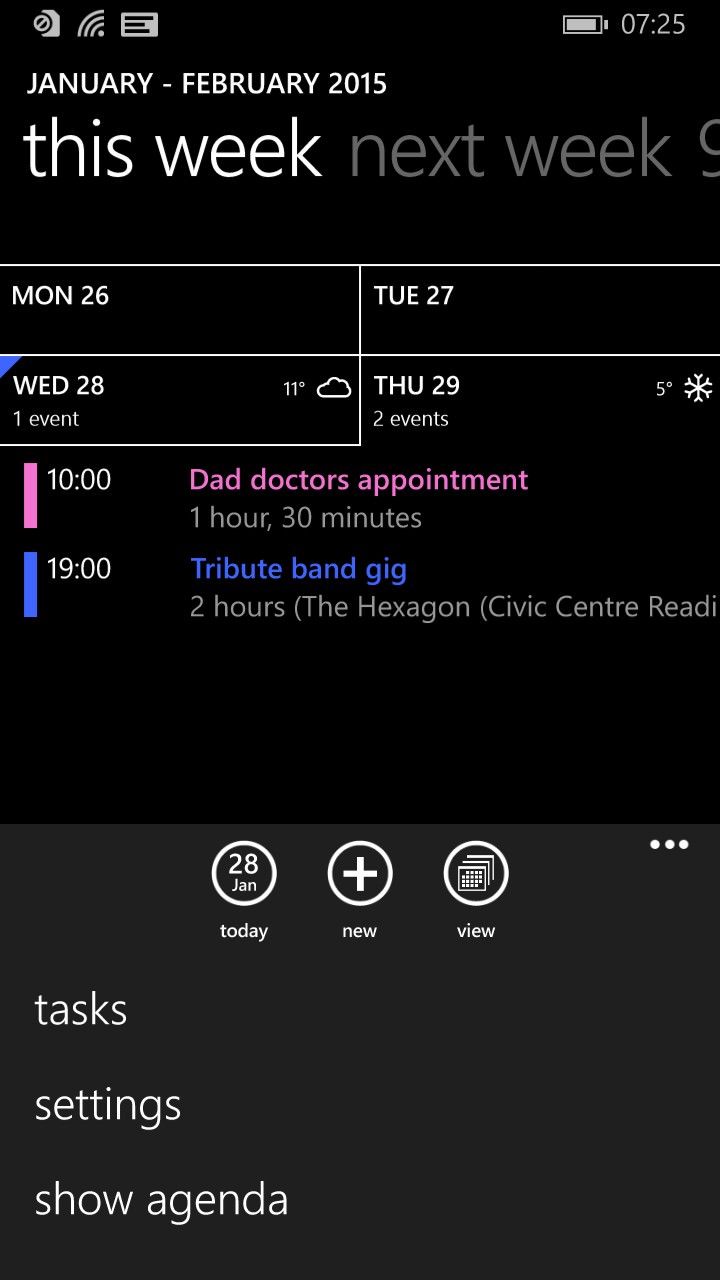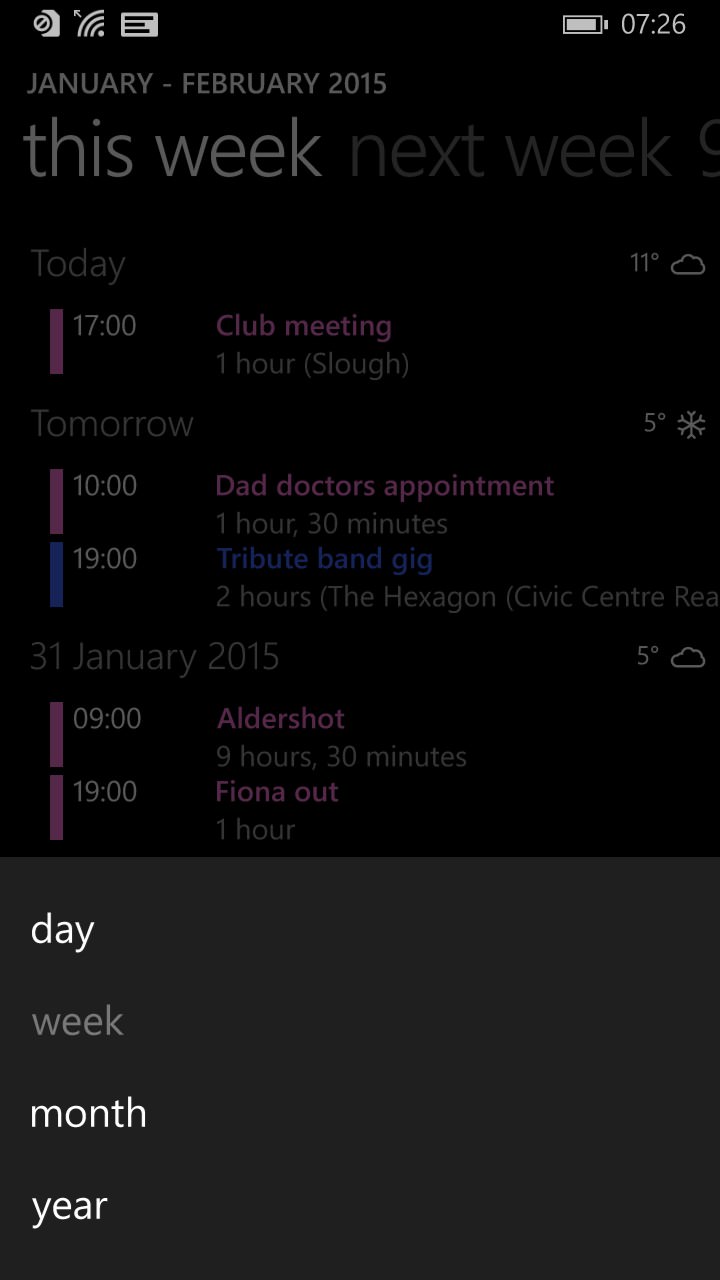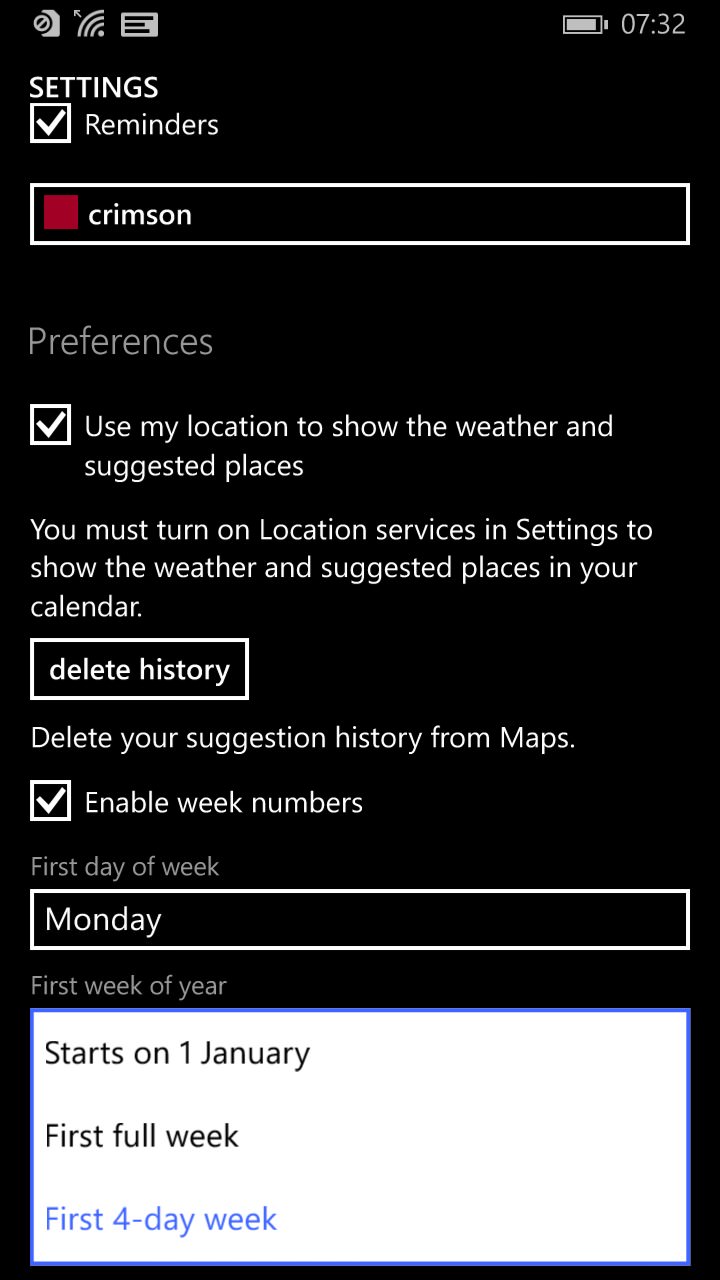 Is it just me being a little grumpy? Anyone prefer this implementation over adding a full unrestricted 'agenda' to the main view options?