The link worked for me, by the way. Here's my adjusted OneDrive: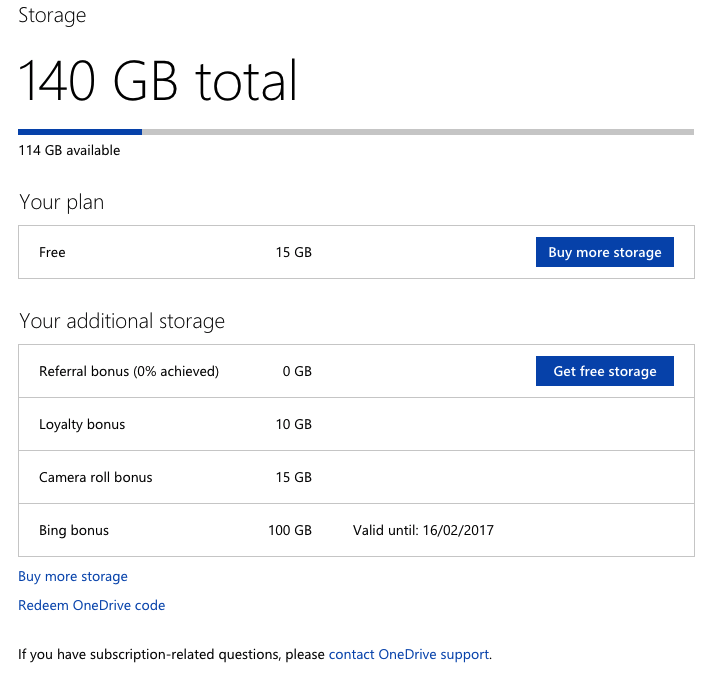 What with the Office365 OneDrive giveaway (though at least Microsoft gets the Office subscriptions), plus Windows 10 being given away for the first year of upgrades, Microsoft is certainly in generous mood. It's all part of a big land-grab for service users, of course, and Microsoft does have a big war chest to fund it all.
Can the company dominate in the Cloud, where Google, Amazon, and so on are all major players too? You know, it's got a decent chance.
Let us know if the link does or doesn't work for you in various countries around the world!