From the Microsoft specs page for the 635: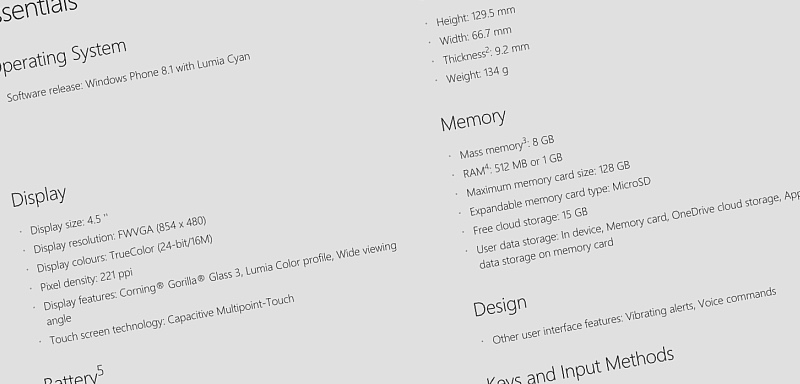 Naturally, with more RAM there's greater battery drain in standby mode, so there are minor differences in quoted standby life as well.
The move to 1GB RAM is a major boon to the 635, which already stands out as terrific in the hand and with a better-than-average (CBD lite) screen for a budget model. The absence of a front-facing camera may still be a limitation for some, of course - no selfies, no video calling (e.g. Skype).
If it weren't for the huge number of Lumia 520s sold and all the new wave of low end 'reference design' Windows Phone 8.1 Update 1 handsets, most or all of which are stuck on 512MB RAM, you can imagine that Microsoft would love to proclaim 1GB as the minimum for Windows 10. As it is, we'll probably end up seeing a barebones Windows 10 (not too dissimilar from the current Technical Preview) on the 520 et al, then the full experience and function set on devices with 1GB under the bonnet.
For reference, here's my Lumia 630 review - LTE support apart, 99% of that applies to the 635.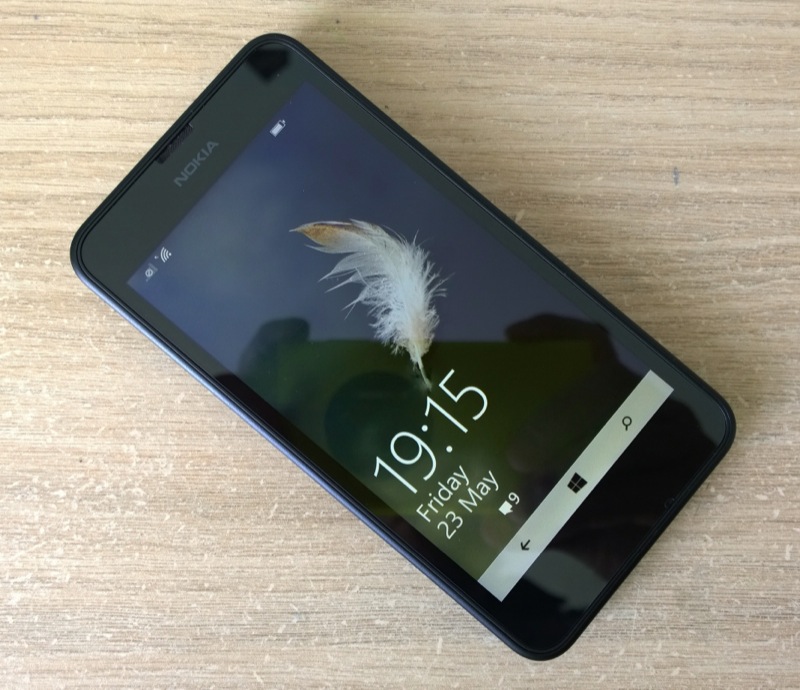 (hat tip to WMPU)