From the Store entry:
Pebble application for Windows Phone. This is an internal test application to get feedback on Accessory Ecosystem Support feature in WP Blue GDR1.
Windows Phone 'Blue' is roughly equivalent to 8.1 and is an old code name, but the latest update to this internal test application is much more recent, indicating some activity on the Pebble front.
There are screenshots too: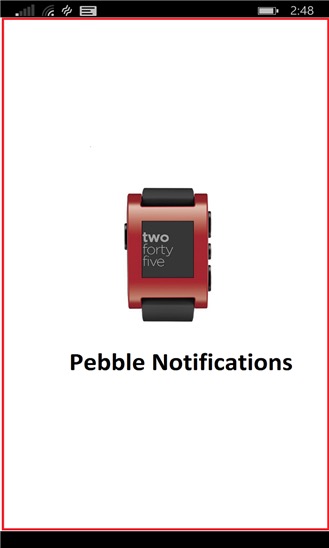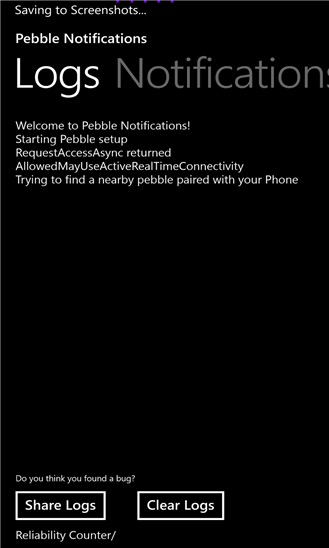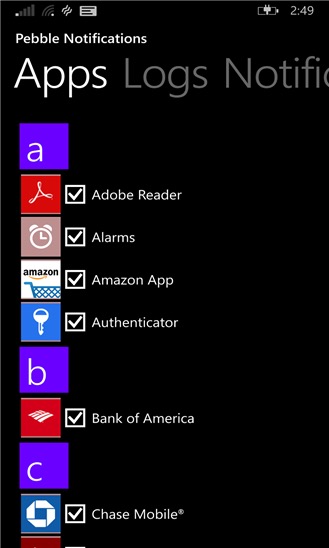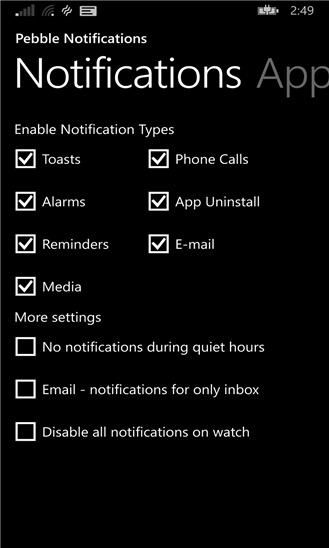 It all seems comprehensive to me - come on Microsoft, release this as a beta and let us loose on it!
It should be noted that there are several 'Pebble' utilities from third parties in the Store, but they're all hampered by having to remain in the foreground, which is totally impractical in the real world. Which is why an official Microsoft solution, tied closely into the OS, with greater capabilities, and which works fully in the background, is a much better solution.