From the Store entry:
Perfect Music - Just a perfect way to play and manage your personal music collection on Windows Phone.

Some major features:
♬ Listen to music by folder, albums, artists, genes, favorite, playlist, songs and recently play
♬ Smart navigating with Gesture
♬ Create your own personal playlists, import and export playlists (m3u, m3u8, wpl, aimppl)
♬ Support FLAC, m4a, wma, wav, mp3 format
♬ Timer function to stop playing after a specified time
♬ Fast seek a song
♬ Manage your music through the library
♬ Allows run in the background
♬ Ability to search and group by artist, album and alphabet inside the library
♬ Search for lyrics
♬ Live tile with artist photo
♬ 9 unique themes + online artist theme + custom photo theme

Let's give Perfect Music a spin - quite literally!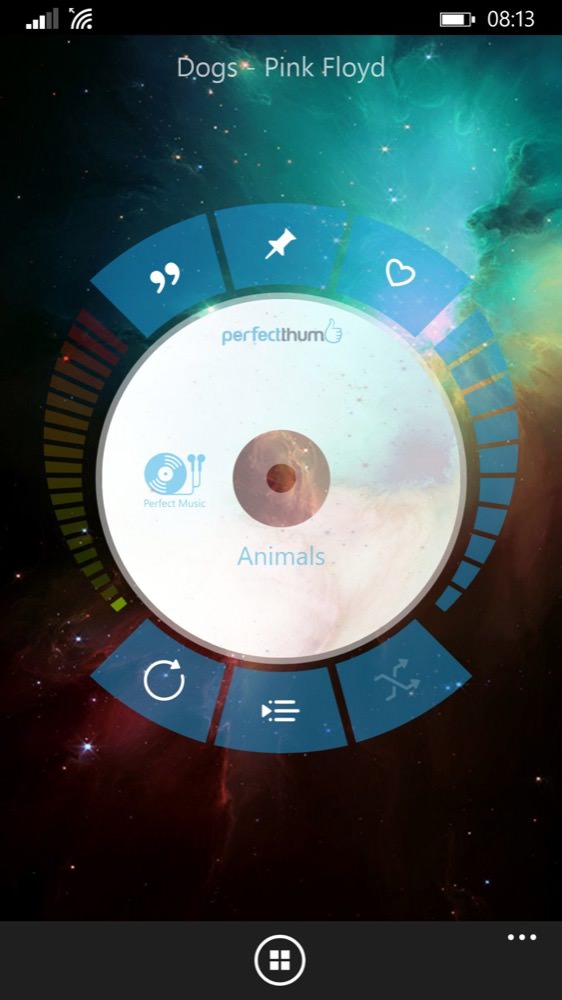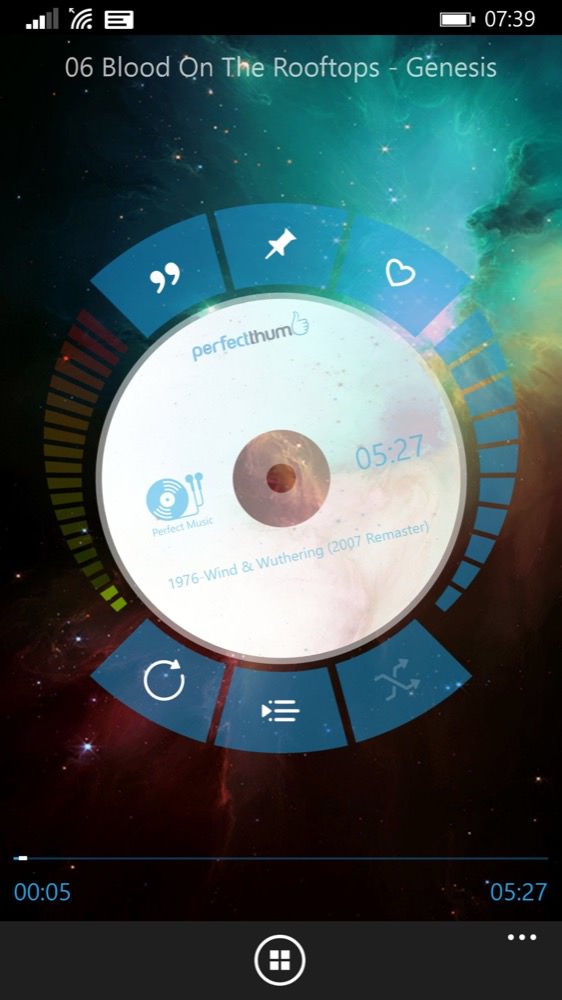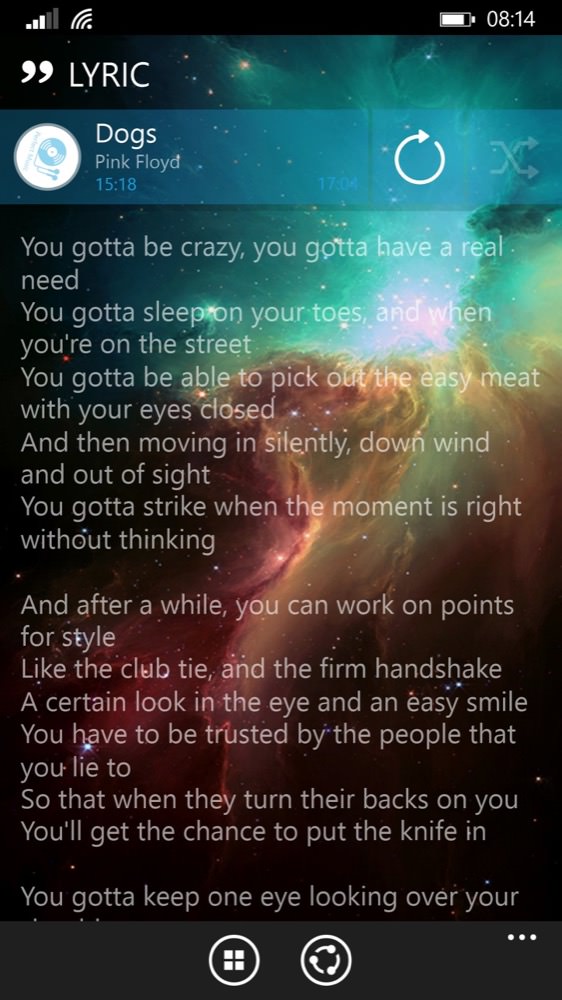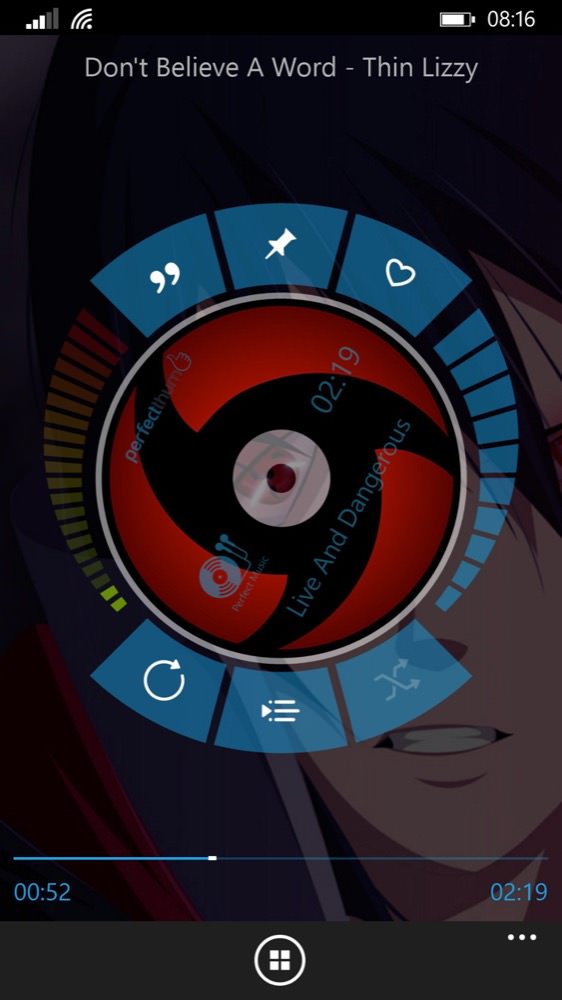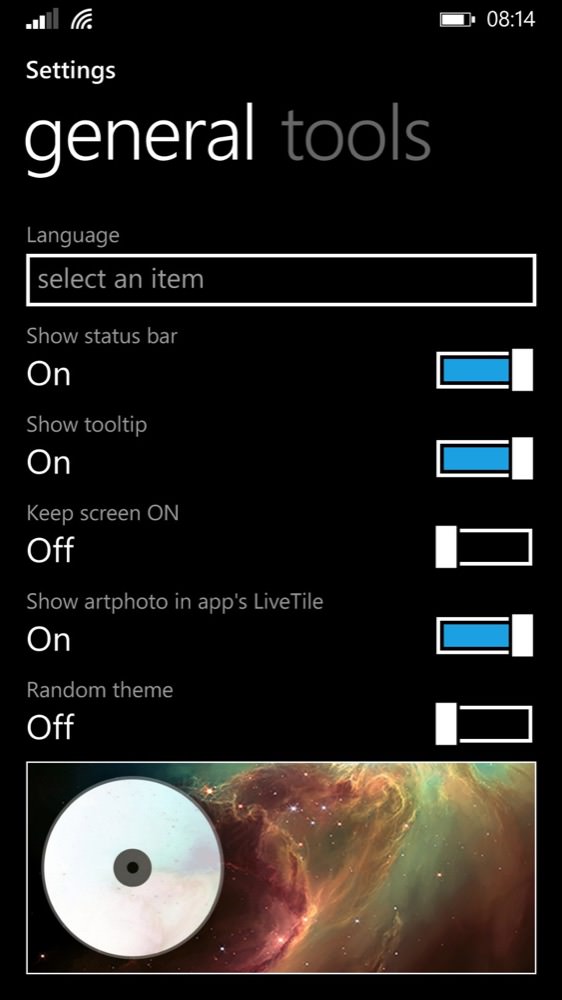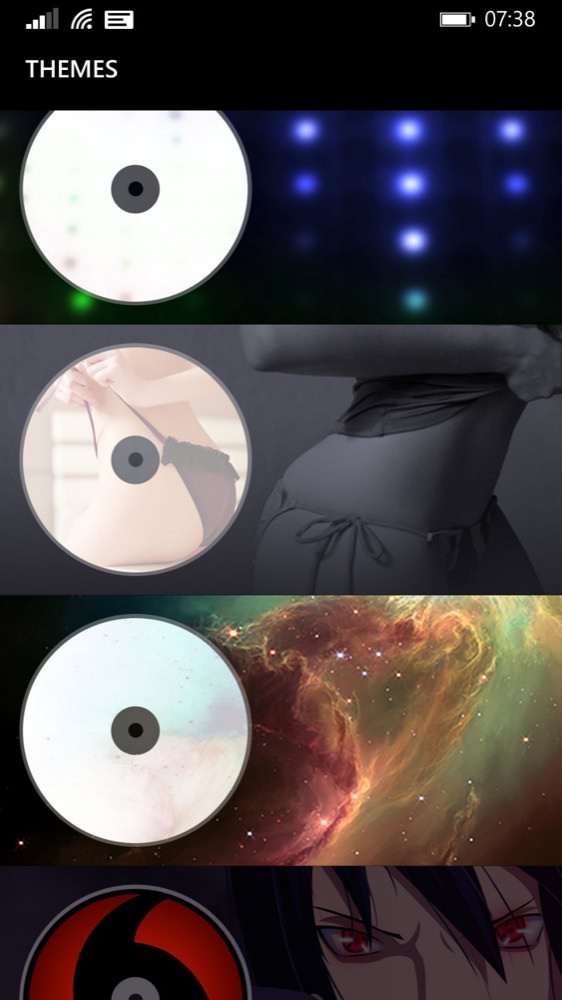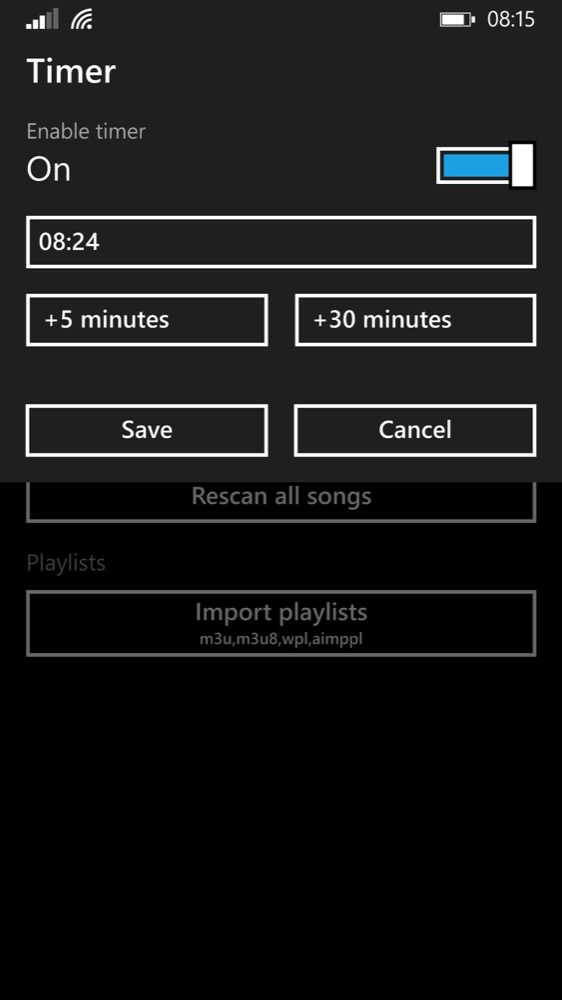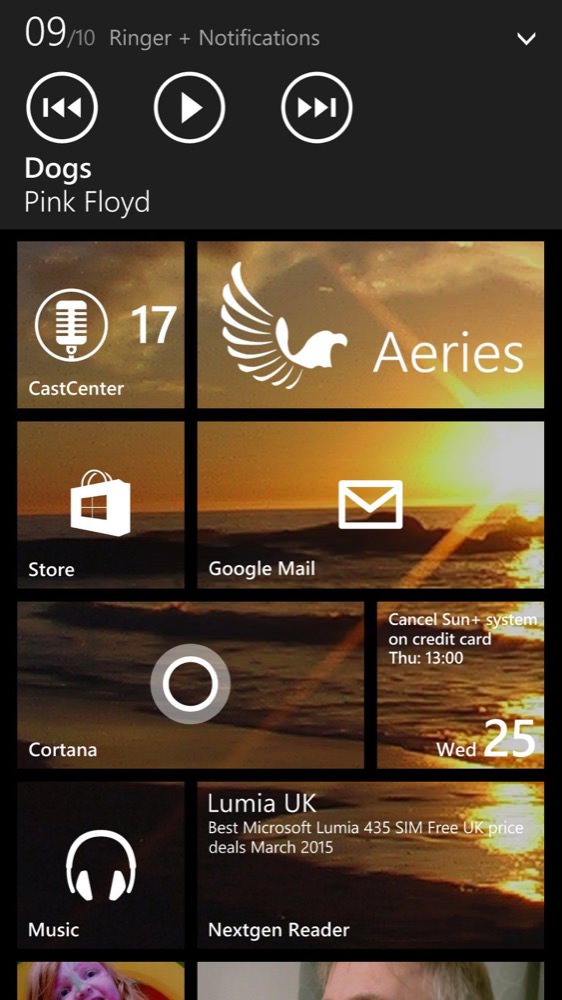 Now, Perfect Music does its business well while in the foreground on your phone, or returned to often to restock the system's audio queue, but I found that it often lost its way if I started doing much else on the phone. Half a dozen apps later, playback wouldn't resume properly from the pop-up player (above right) and I had to use the Perfect Music tile/shortcut to bring back the UI and then the track was shown back at the start. In addition, if I left music playing but didn't go back to the app, random songs started playing after a while, i.e. before the end of the current album.
These issues are possiby something the developer can do something about, possibly not. There have been a number of updates in the last month, so this is something that's still being worked on. How far can the developer take the idea before hitting Windows Phone's built-in background buffers? Ideally he'd code a proper background agent that would handle playlists. Worth watching anyway, I'll report on any big update.
You can grab Perfect Music here.