From the Store description:
This is offical port of MX Player but contains small subset of Android version as it is early prototype version. It lacks important features such as SW decoder, SubStationAlpha subtitle support. But we are working hard to support as many features as Android version, so you will see completed version soon.


Add Video folder other folders
Video Zoom - Fit to Screen, Stretch, Crop, 100%
Aspect ratio - Default, 1:1, 4:3, 16:9, 16:10, 2.21:1, 2.35:1, 2.39:1, 5:4
Screen Settings Update:

Screen-screen directions, full-screen viewing, traveling position, the battery / hour, color display, placed at the bottom of the screen rotate button, the battery / timetable in the title bar and the remaining time display, start-up interface display
Touch-touch handle (display interface after starting / stopping, interface display and start / stop, the media start / stop, the interface show / hide), gestures (location detection, sound volume), the interface auto-hide time
Navigation - Navigation speed, move forward / back buttons period, moving interval, previous / next video button displays the current position of the moving position
Text (captions related) size, bold
Batch (subtitle Related) - Alignment (Left, Center, Right), lower margins, color display
That's quite a rundown of possible settings, showing MX Player's ultimate ambitions.
Here's MX Player in action: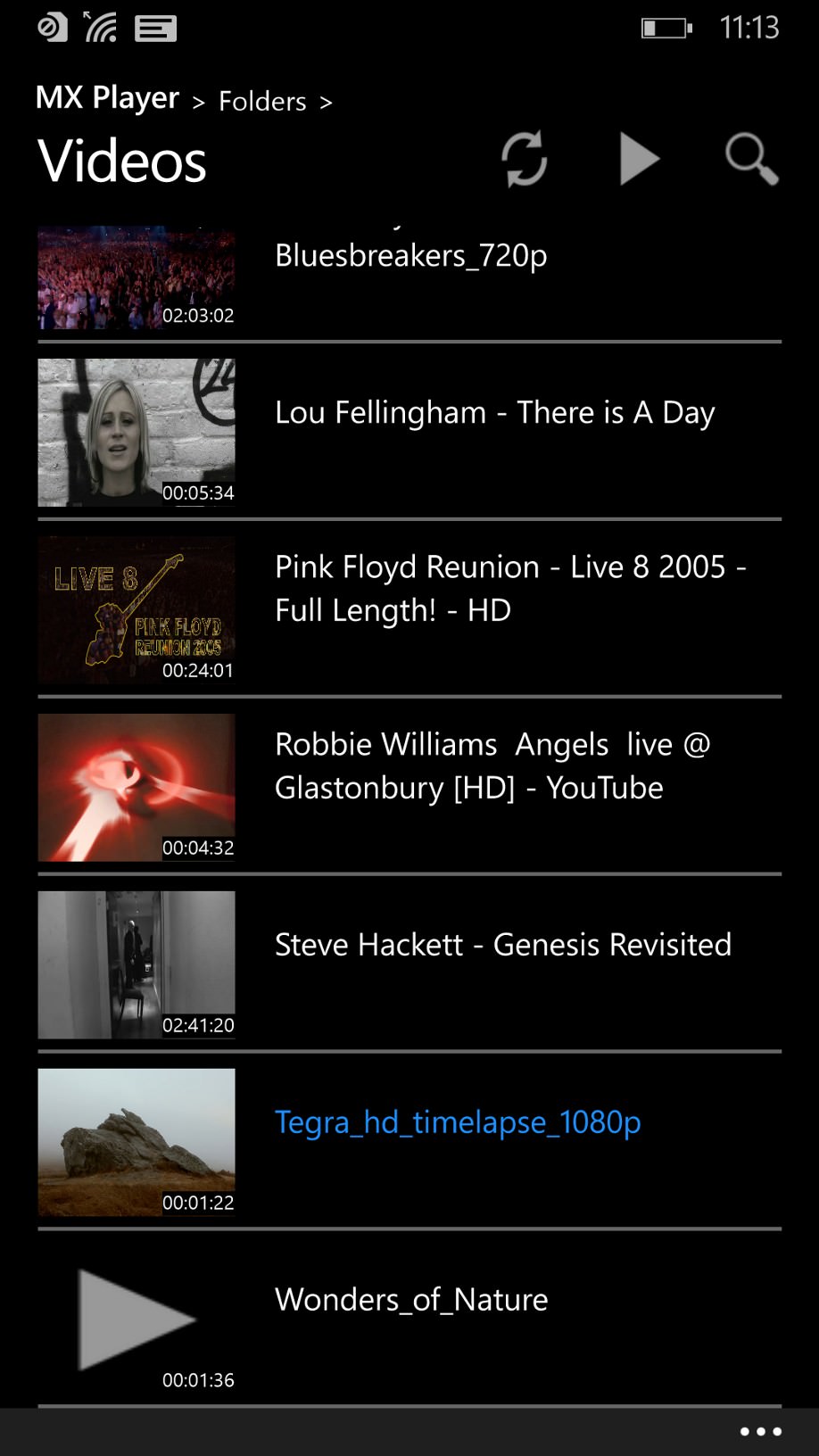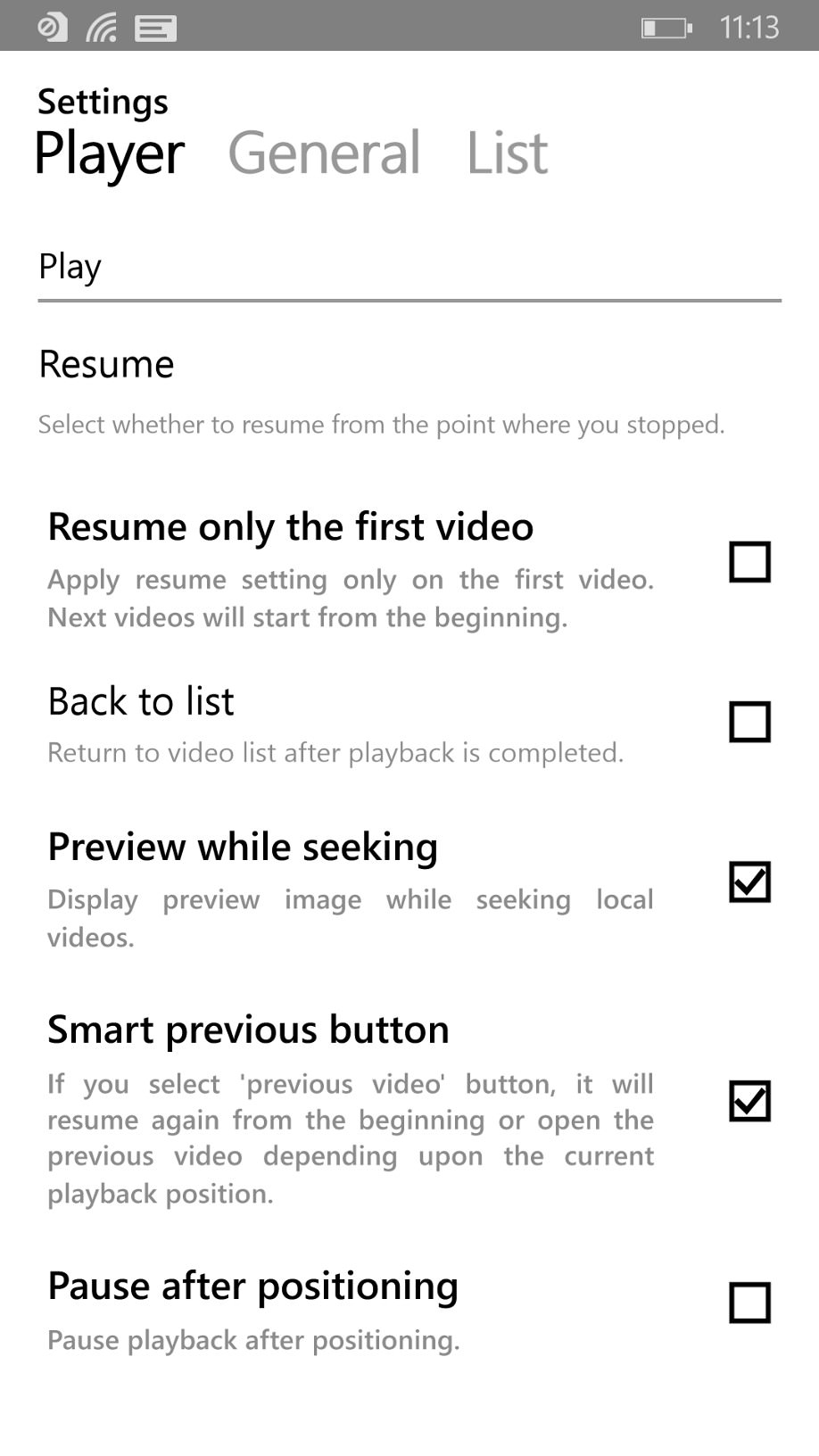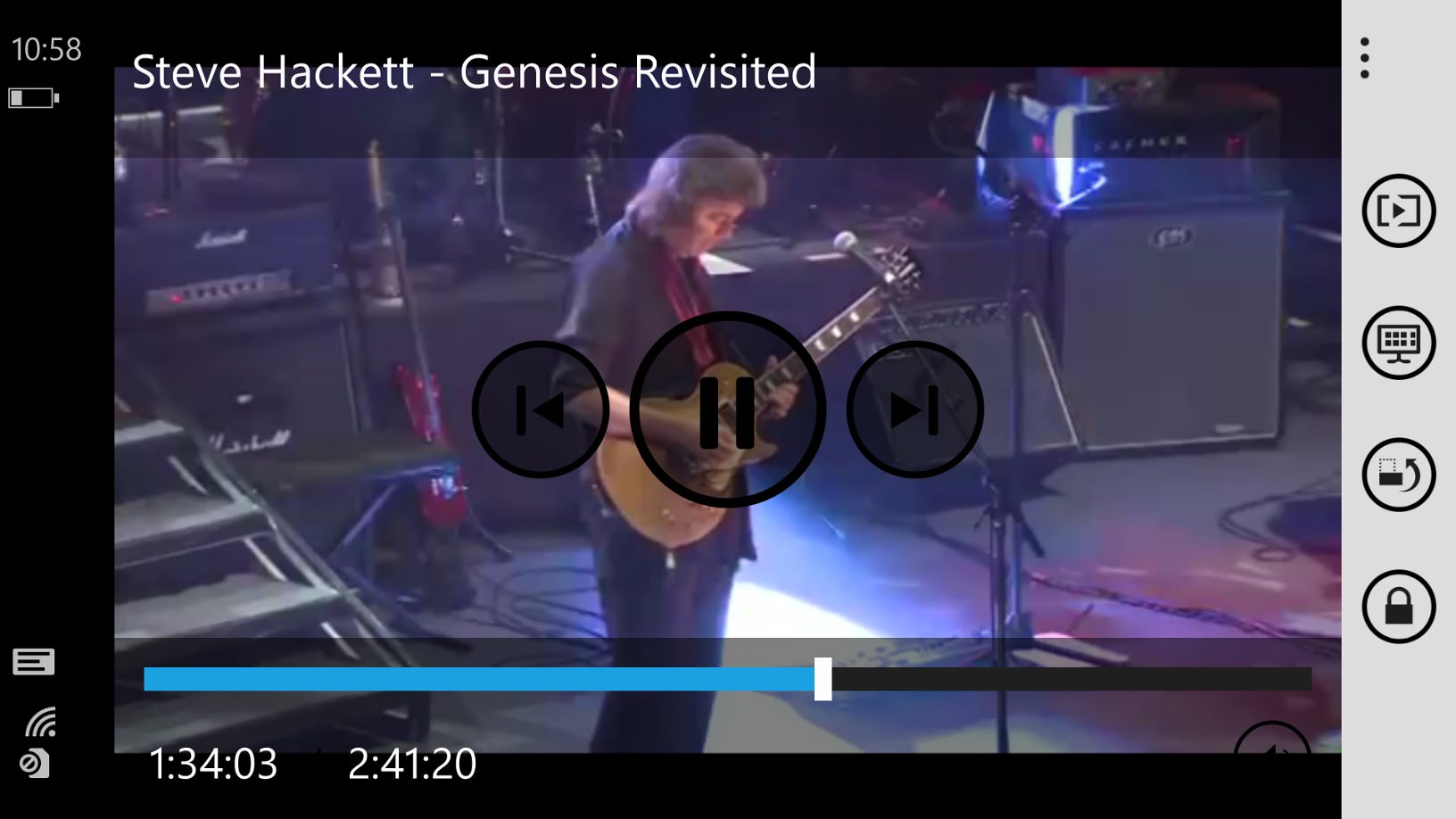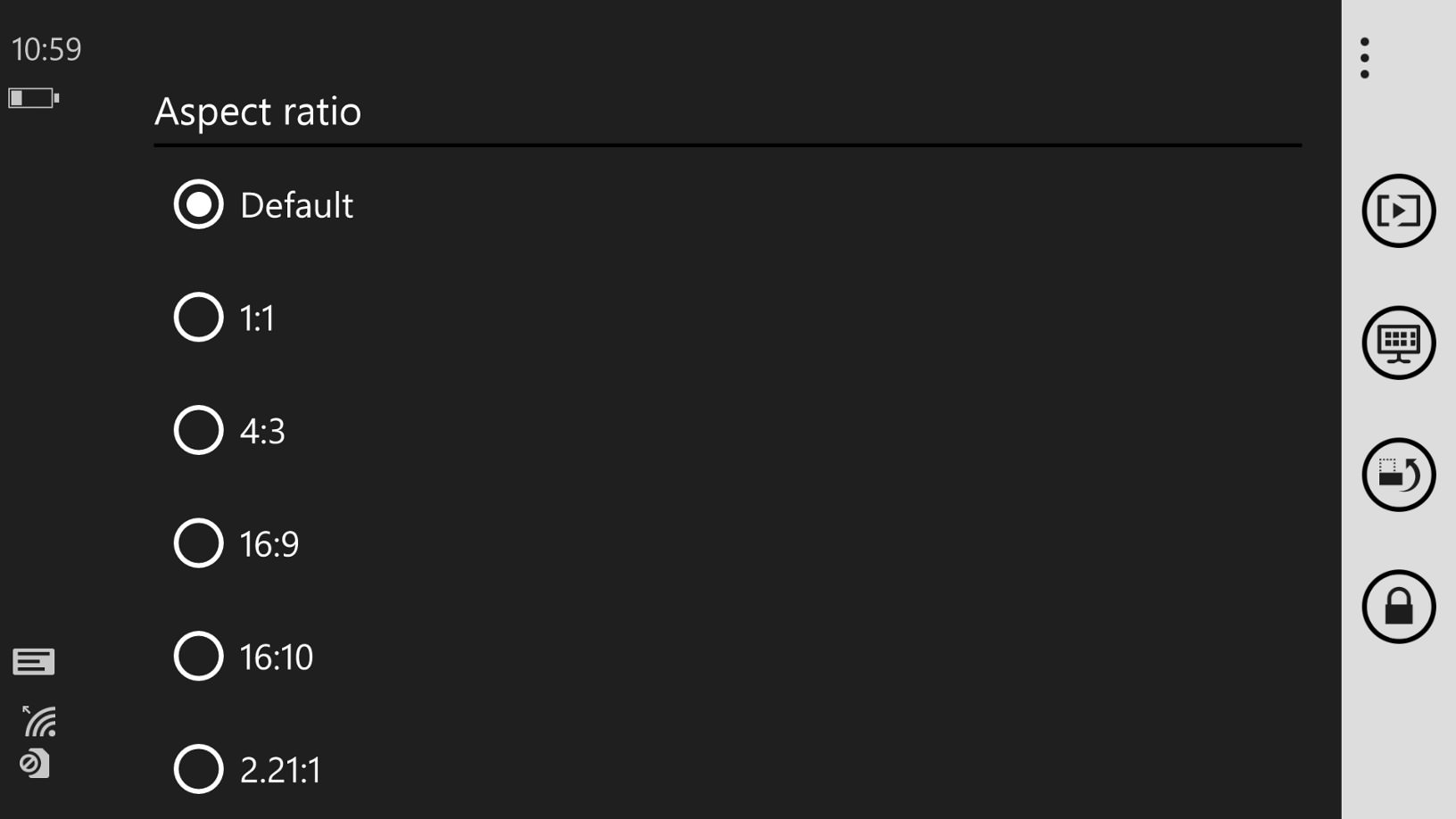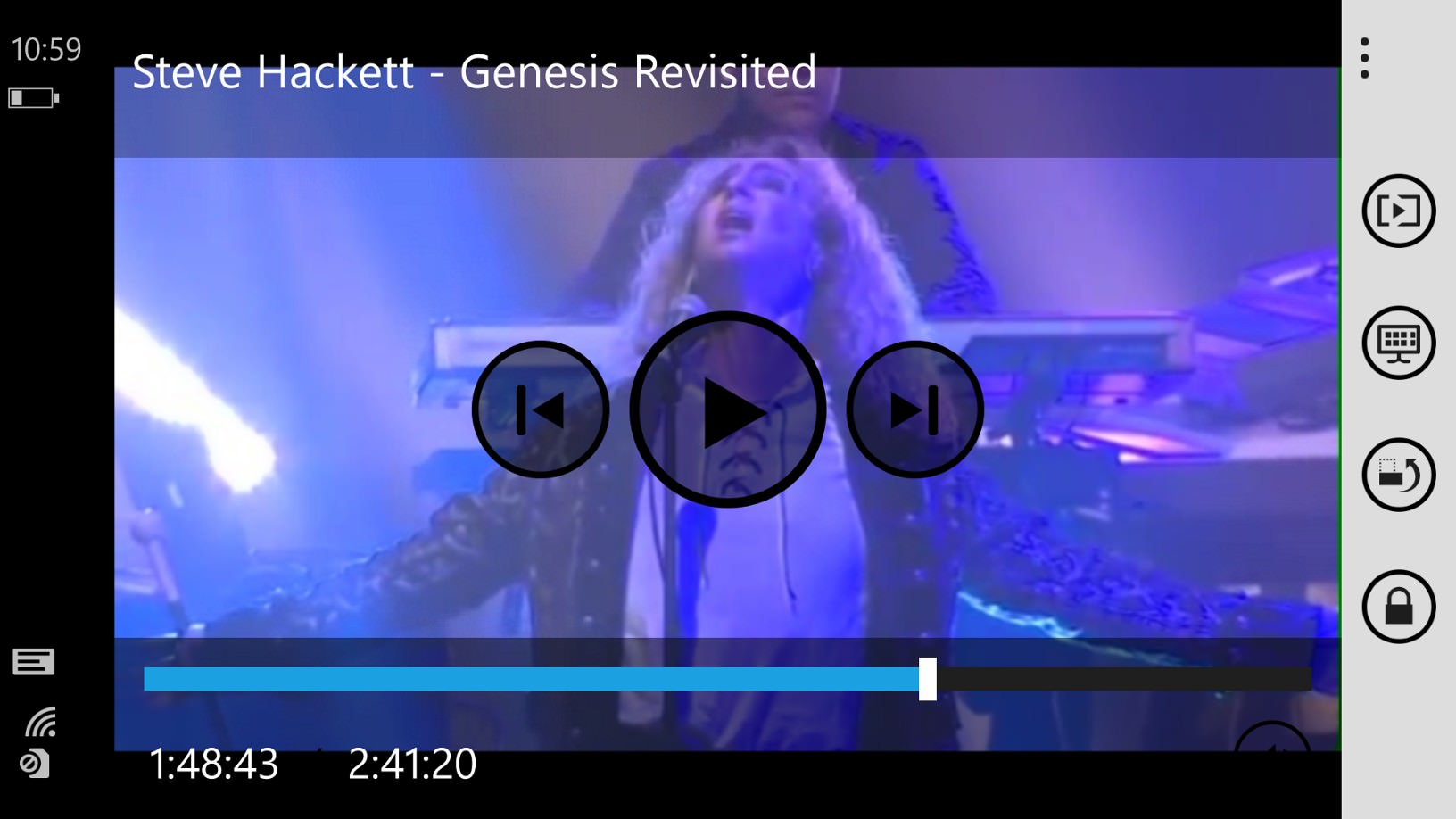 This, alongside VLC (of which more later) and Microsoft's built in Xbox Video, has now become a viable video player for the platform - give it a try!
You grab MX Player in the Store right here. [Beware a number of 'soundalike' applications trying to cash in on the brand name!]