Not that most people reading this will have heard of any of the teams or even most of the sports covered, but who knows? Maybe you have a secret fascination with or support for a particular American team or sports star?

From the Conversations promo article:
ESPN, the free, all-new app, delivers more personalization than ever before, allowing you to follow live scores, breaking news, video highlights, social feeds, in-depth analysis, personalized alerts and more.

The ESPN app gives you quick access to scores and highlights from all major sports, such as MLB, NFL, NBA, MLS, college football and basketball.

The brand-new ESPN Now section delivers a real-time feed of short news bits and commentary so that you'll always be on top of the latest developments from around the globe.

Maybe best of all for sports fanatics on the go, the On-Air tab delivers live access to ESPN networks through WatchESPN from your Lumia (with your cable subscription) and listen to the ESPN Radio network.
The biggest visual changes are that it's all white and bright now, which those with AMOLED screens will find a pain, and there's no dark option. Plus there's a certain 'Windows 10' feel to the panoramas and layout, which isn't surprising.
Some screens of ESPN in action today: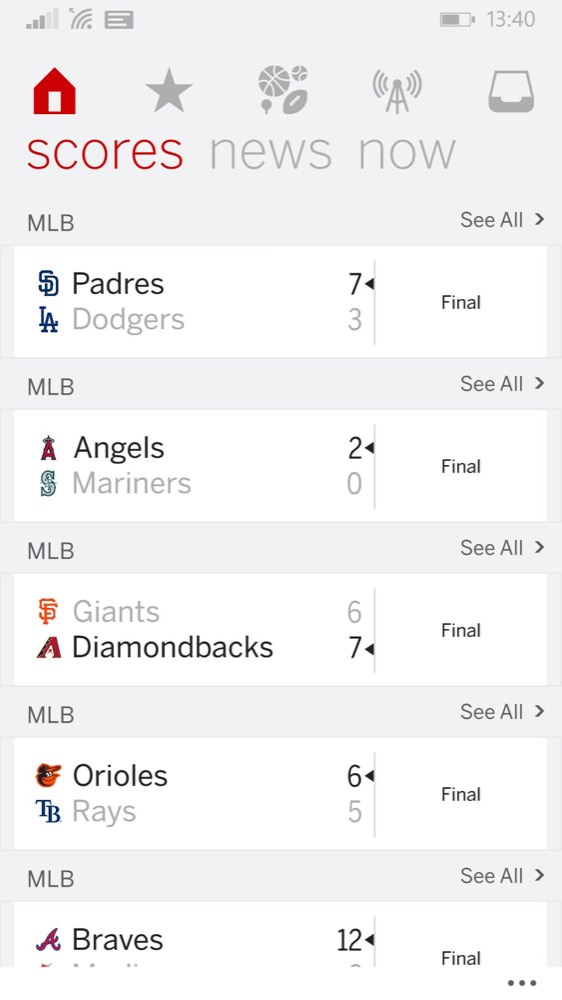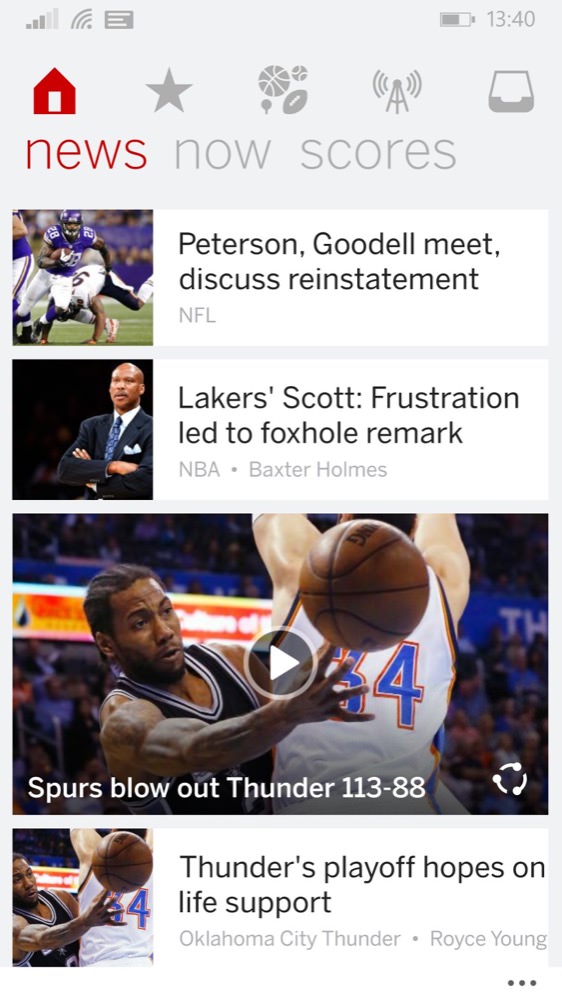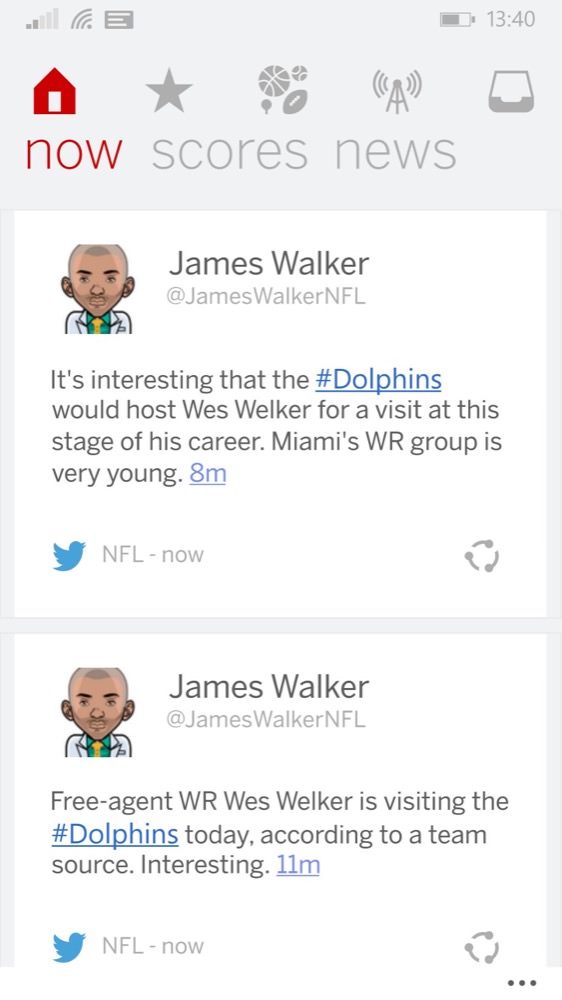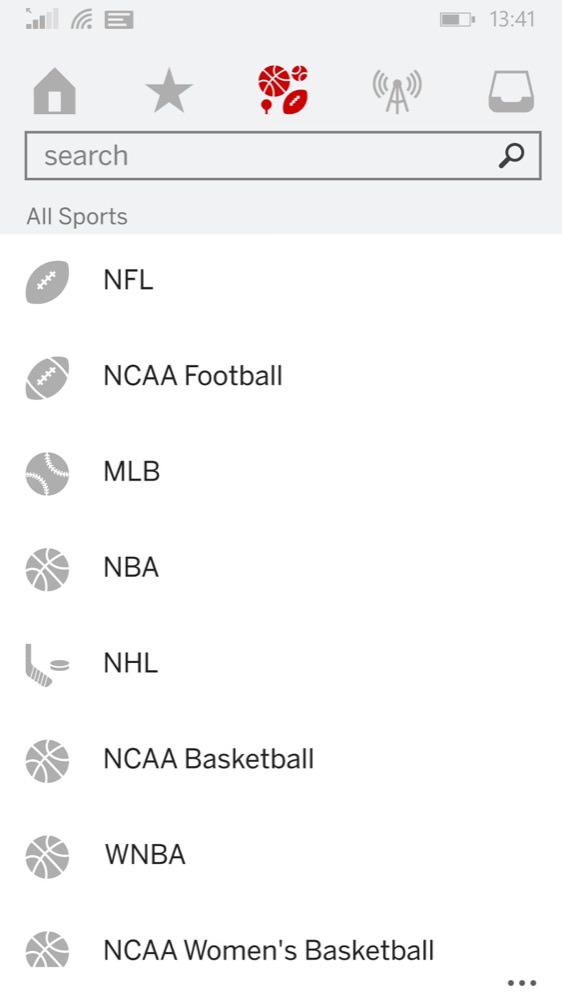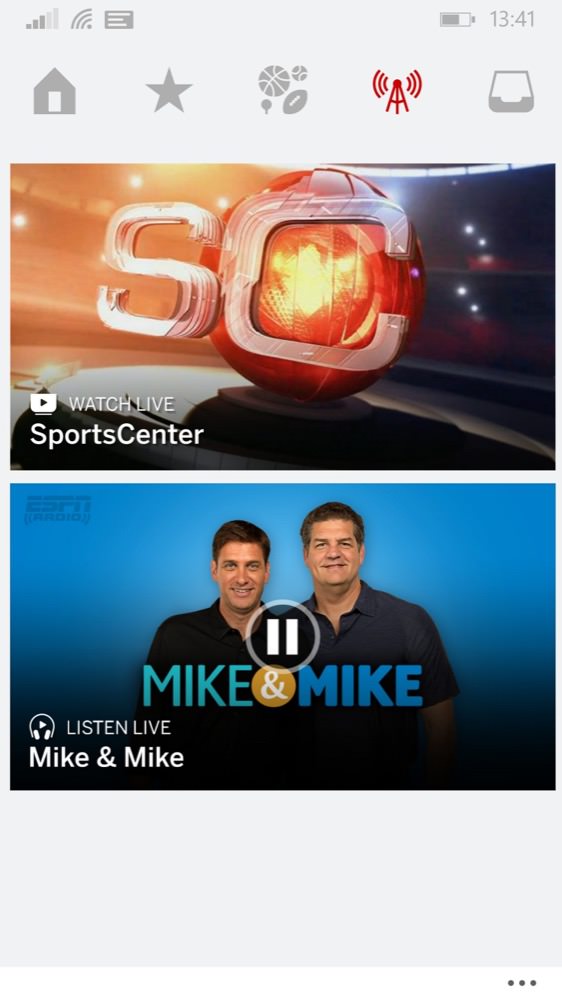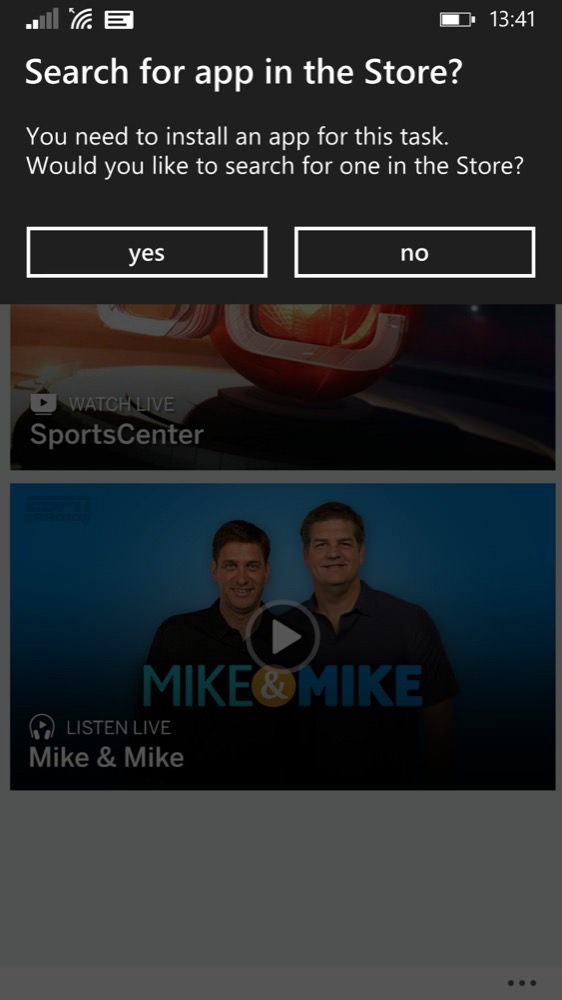 You can grab this if you're interested, for free in the Windows Phone Store.