If you don't know what Twitch is then you'll probably have no interest in the subject matter - it's a streaming system for online gaming, i.e. not with you necessarily playing, but watching others. While this may sound boring, it turns out to be utterly addictive, seeing players who are probably far better than you'll ever be roaming through the top game titles at mind-numbingly fast speeds.
Also mind-numbing is the amount of Twitch content being live streamed. As a single human being, watching the live streams on your phone 24/7, you'll be able to see approximately 0.0001% of the content as it happens. Gulp. So you've got to make some educated guesses about which streams to tune into and also get lucky on occasion. Best to find a 'presenter' you like and then follow them.
From the Store description:
Watch live streams directly from your phone, selecting from Featured Channels, Top Games and Channels or searched Games/Channels/Streams.
Pin channels and games to your start screen for faster access.
Sign in to view followed channels, enjoy an enhanced stream/chat experience, follow or unfollow channels and even get notified when your favourite streamers go live!

Detailed features include:
- View featured channels, top games or channels and followed channels
- Search for games, channels (users) or streams (live)
- Custom stream/chat experience (portrait and landscape)
- View detailed user profiles
- Follow/Unfollow channels
- Notifications & Live Tiles when followed channels go live
- Pin games or channels to start screen for quick access
- Light/dark and custom theme support

I was impressed by the sheer content available, yes, but also how fast the streamed content arrived and the video quality - the Twitch streaming is all handled by Amazon's huge servers and it shows, it's all fast and responsive and with zero buffering.
A few sample screenshots: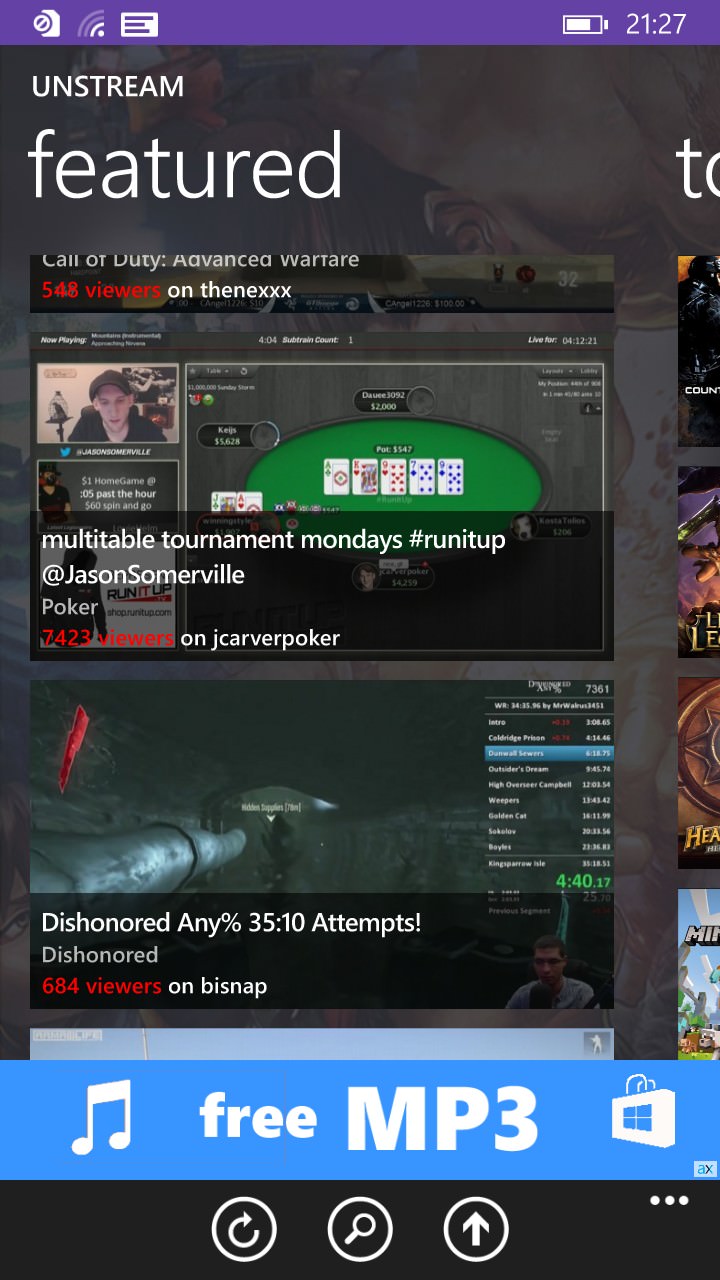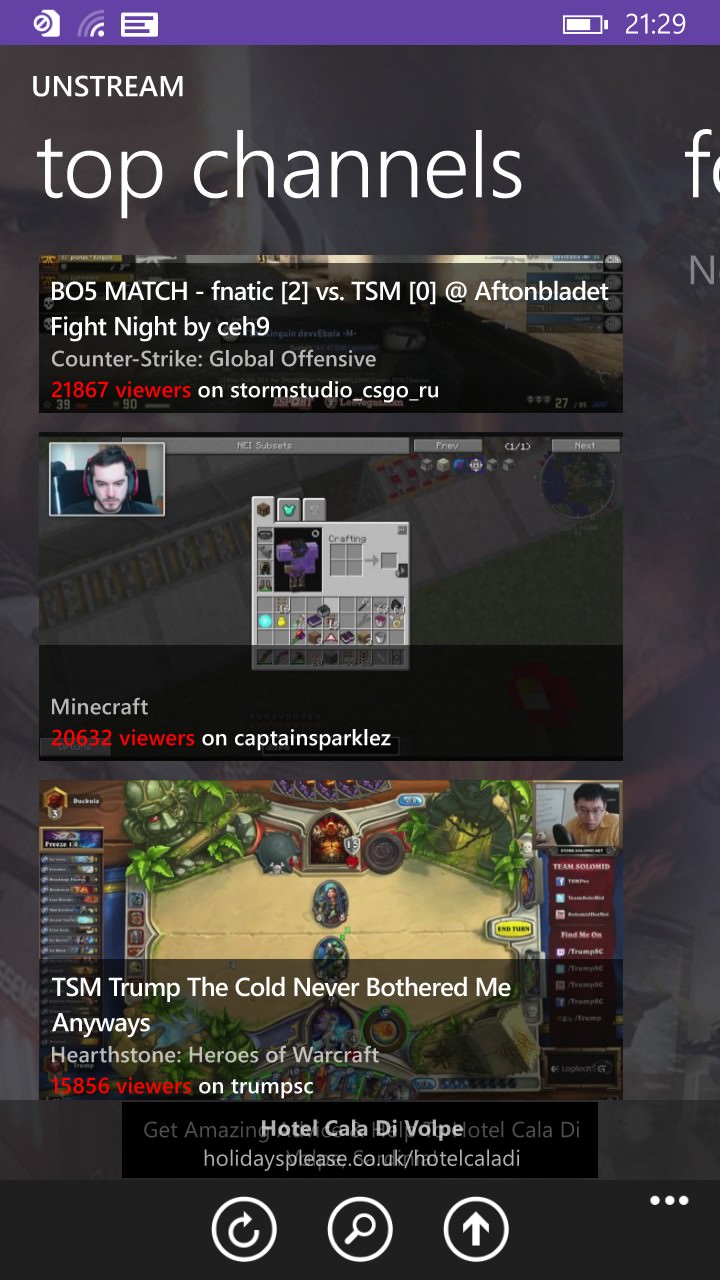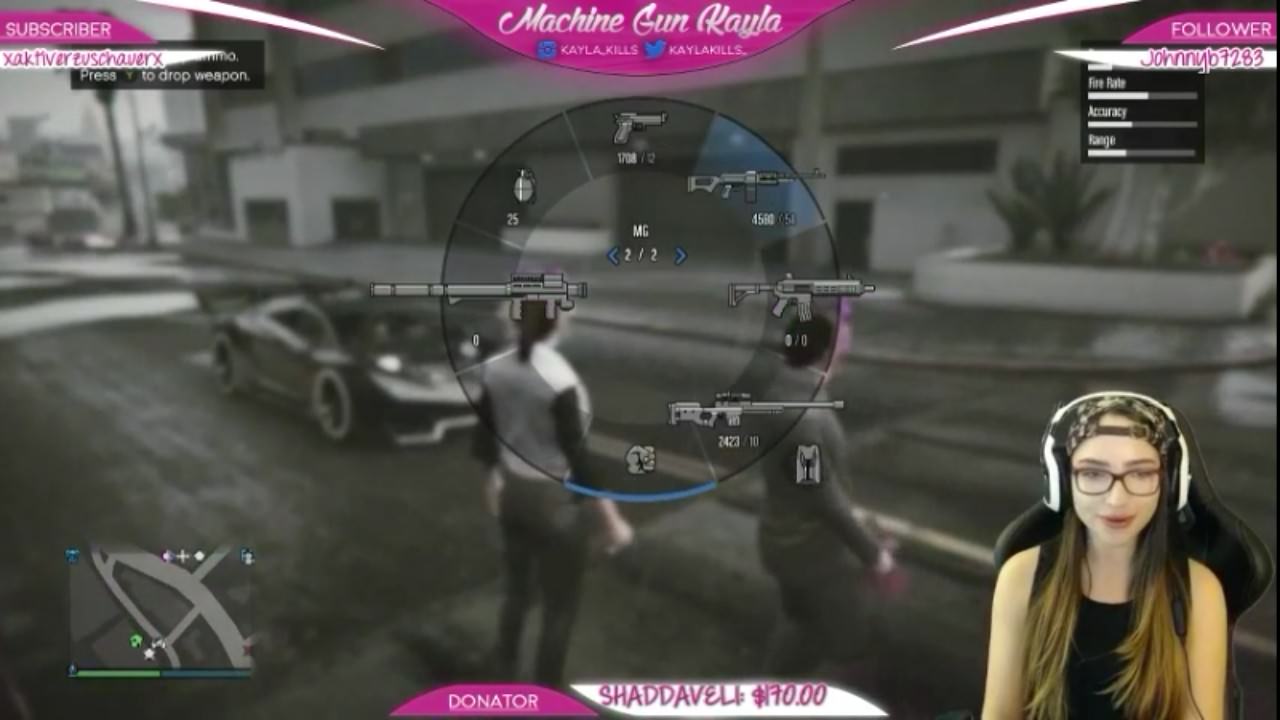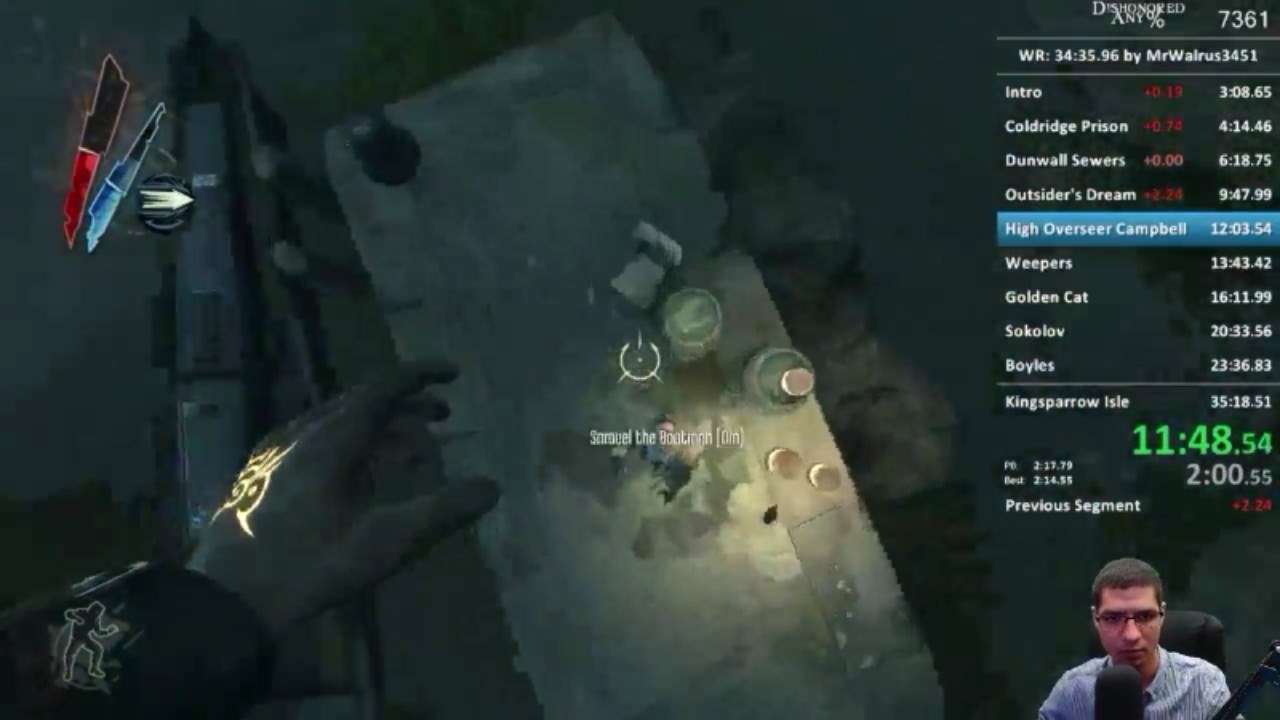 In one stream I just watched, the player tore through a level in about a minute, saying at the end that he was off his game today and that he wasted about five seconds in total. Five seconds?
Enjoy. You can grab Unstream here in the Windows Phone Store.