Small but significant, here's the official changelog:
You can now remove an item from your Recent plays!
Tired of waiting for the app to sync? Now you can manually kick one off whenever you like from Settings.
The sync referred to is that with OneDrive, using the full online streaming playback introduced some time ago, but there do seem to be improvements to local indexing of music tracks downloaded to the device, in my testing. Some screens of the new features: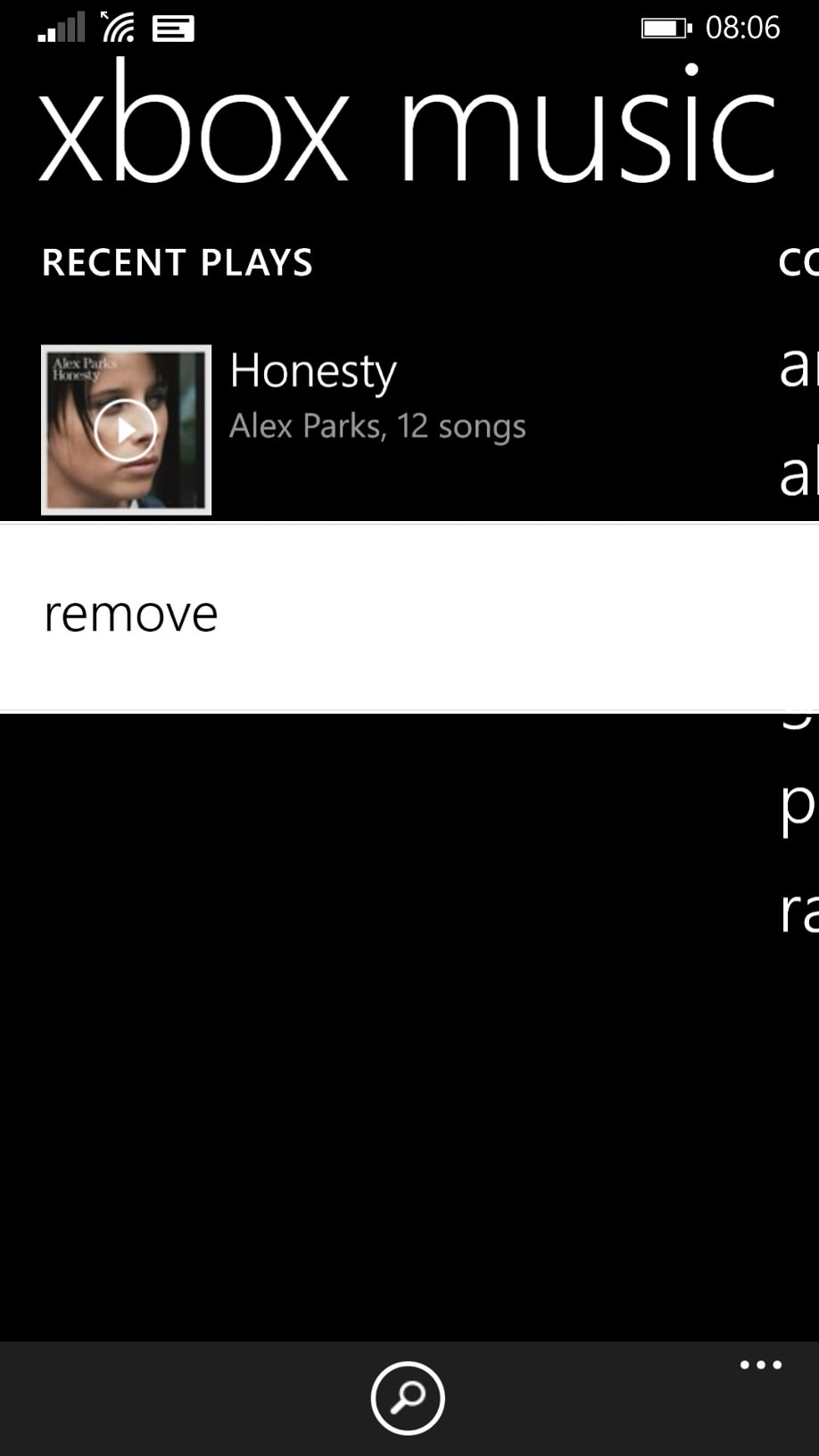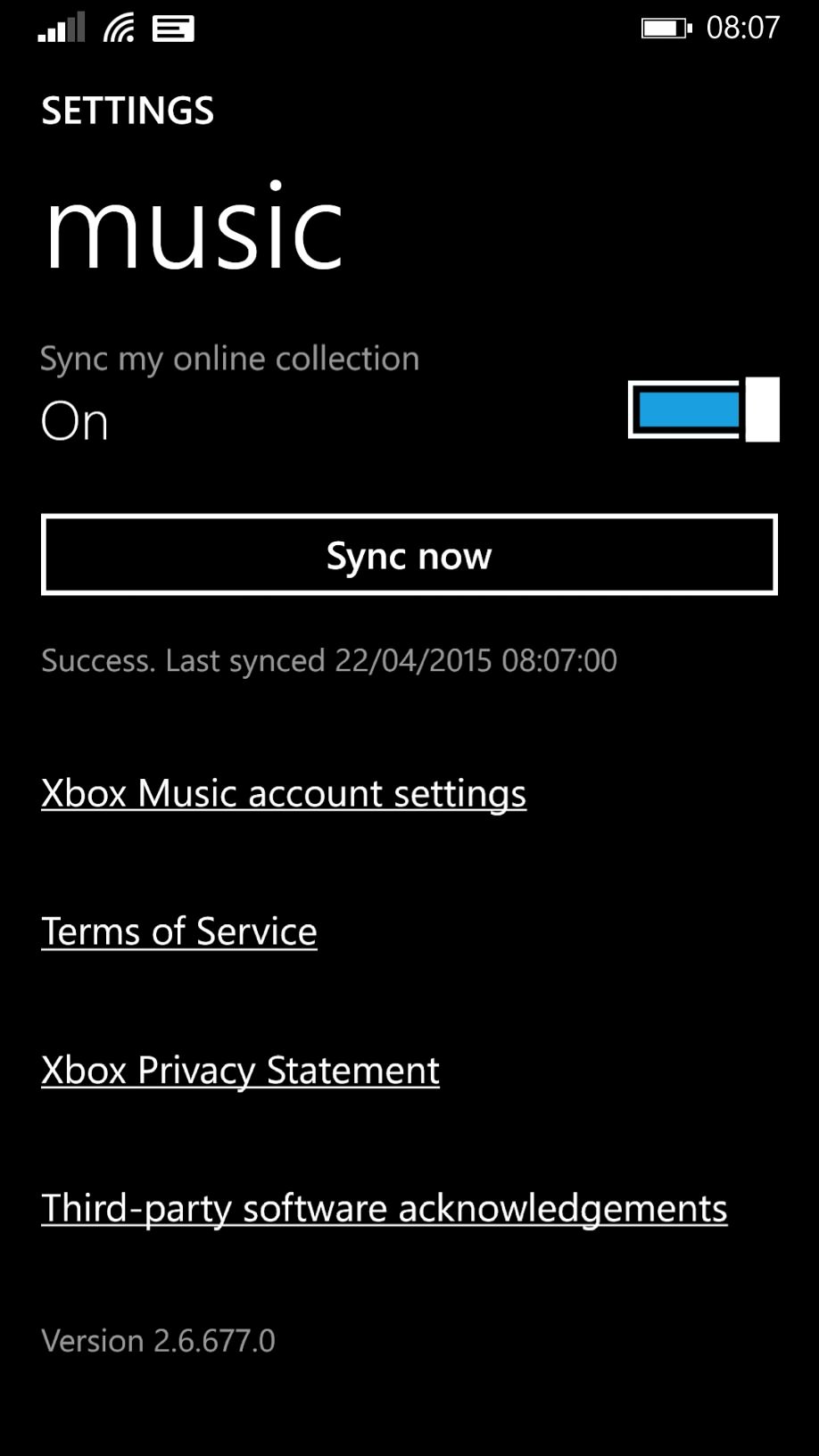 Music is still missing niceties like gapless playback, but it's certainly 'getting there', I'd argue, and I have no serious complaints. Comments?