From the Store description:
Atmosphere is a groundbreaking new take on getting the forecast. By reaching the equilibrium between simplicity and complexity, Atmosphere presents you with industry-leading weather data within a graphical, customizable, and usable interface.

'Time Machine' brings historic weather data to your pocket.
Hourly Weather for the next 24 hours
Precipitation Intensity shows the intensity of an upcoming storm
Unique Weather Graphing features visualize the forecast
Multiple Locations
AeroRadar Integration
Change app background color to any color in the spectrum

Atmosphere 1.5, the largest update in Atmosphere's history, continues the tradition of inspirational innovation that has allowed us to dominate the charts since release. Not only does it include 23 cutting-edge new features, but it is also a major paradigm-shift from a paid app to a free one. Additionally, AeroRadar, our radar app for professional forecasters, has been seamlessly integrated into Atmosphere.
It's all free, aside from the 'Time Machine' feature - which the developer could explain better - even tapping through to buy in-app doesn't give any information on why the user might want 'historic weather data'. Anyway, here are some screens: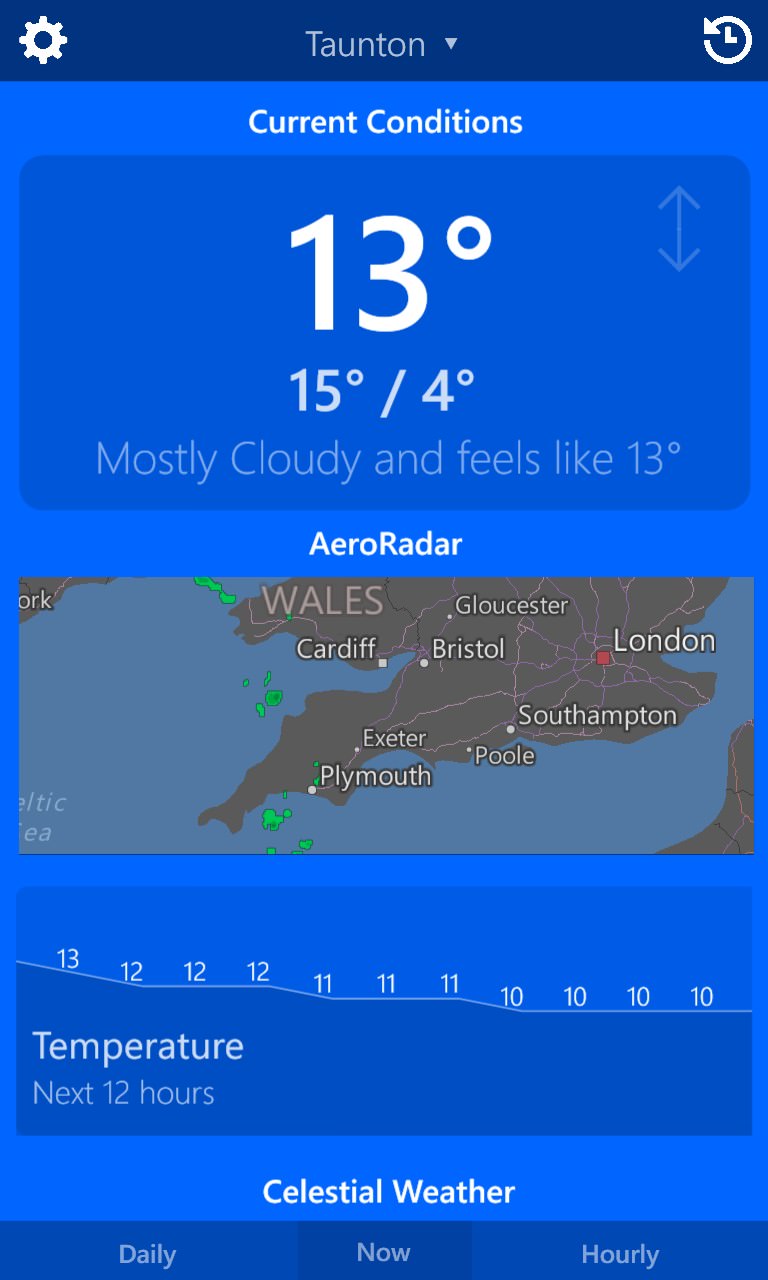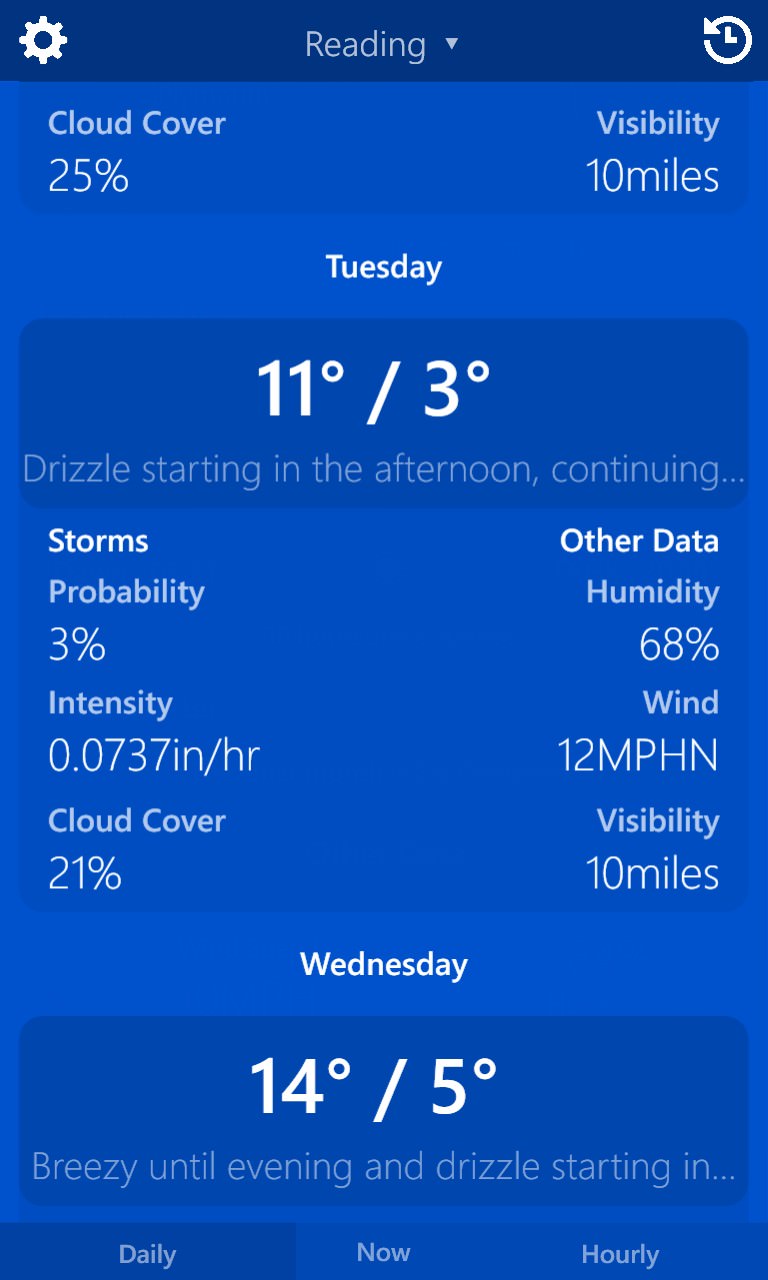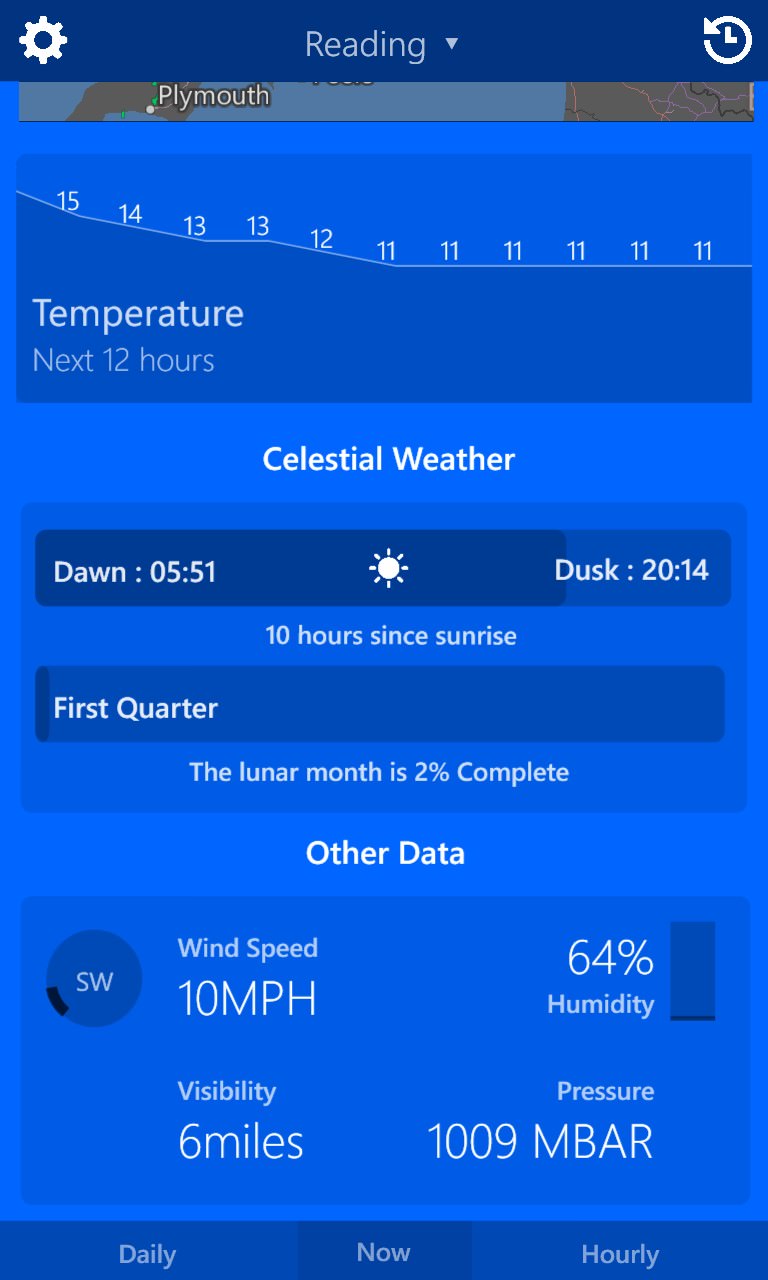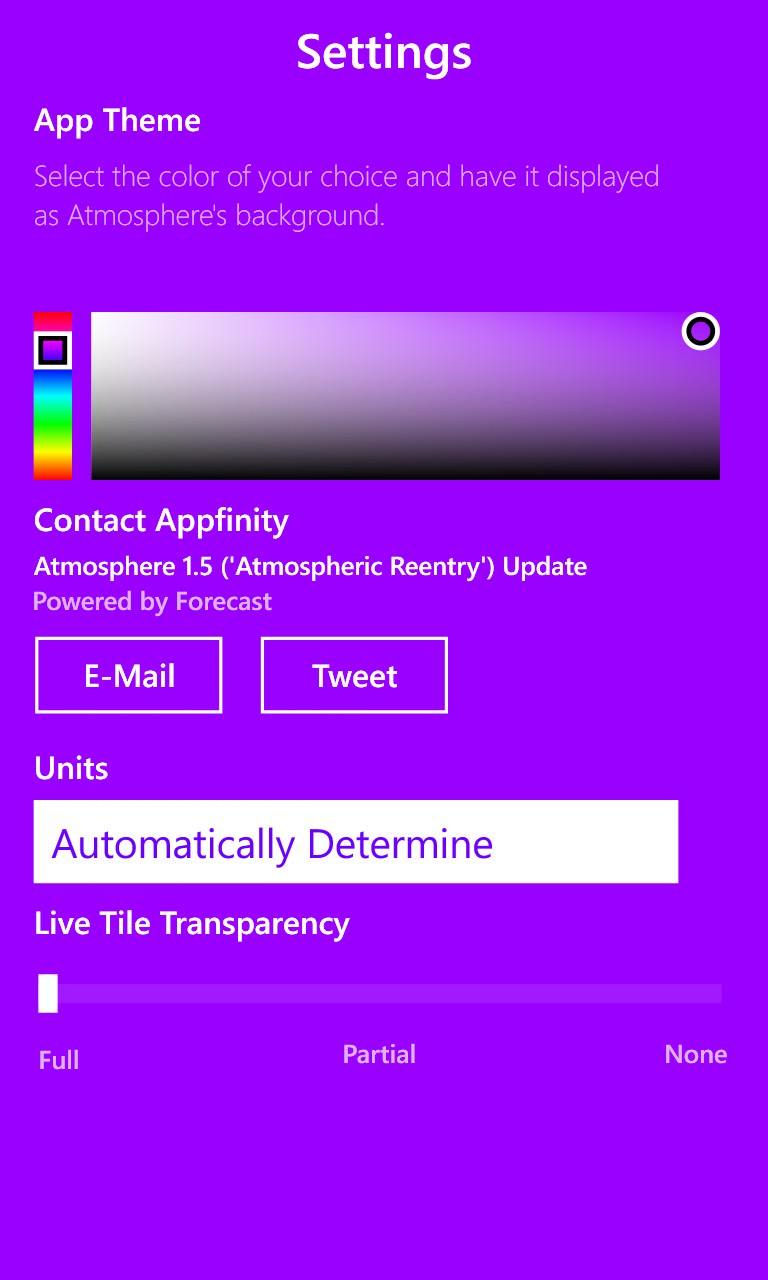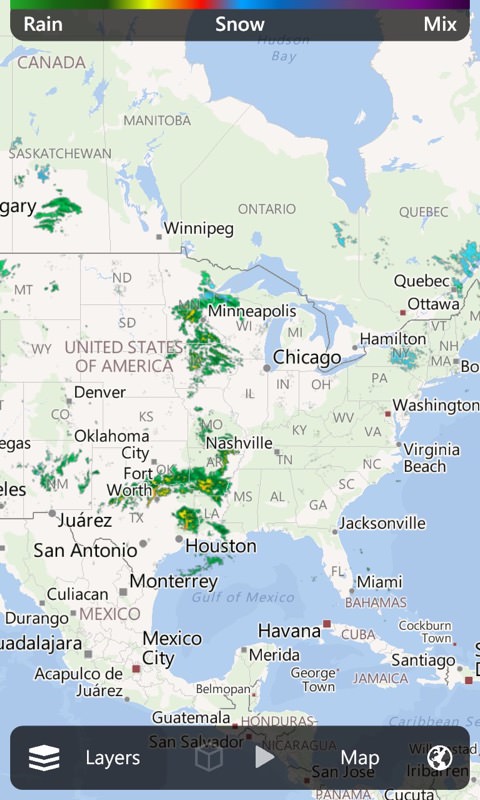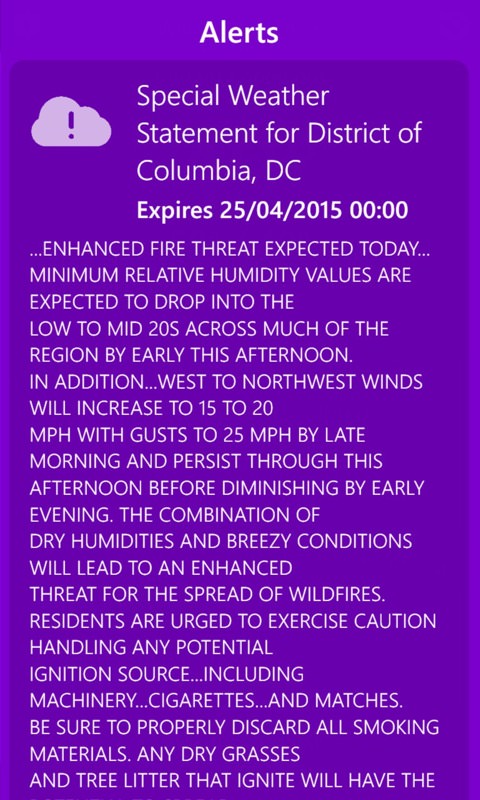 You can grab this for free in the Store (ignore the possibly outdated details in the link, they'll get fixed in due course).
PS. Note that the linked Aeroradar utility is very USA-centric, so you may not want to grab that as well, depending on where you live.