From the Store description:
Hitman GO is a turn-based strategy game with beautifully rendered diorama-style set pieces. You will strategically navigate fixed spaces on a grid to avoid enemies and take out your target or infiltrate well-guarded locations. You really have to think about each move and all the Hitman tools of the trade you would expect are included; disguises, distractions, sniper rifles and even 47's iconic Silverballers.

The game's quite large, around 1GB installed, on account of the sheer number of high quality visual and audible elements: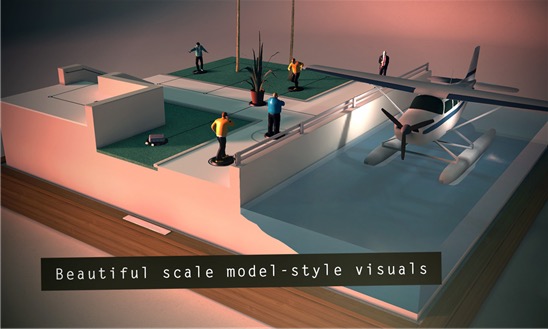 There's a lot of Hitman GO material online, but the three minute video embedded below probably gives the best flavour of the game of all. Watch it and you'll know exactly whether Hitman GO is worth splashing out for:
You can buy this commercial game for just under £4 here in the Store. In addition to this price, there are in-app purchases for extra hints, should you get stuck on a level, but most players with a good sense of logic shouldn't need these. Or so I'm told!
Comments? Are you more enthused about this game than me? Maybe I'm too much of an action-addict!