From the app description in the Store:
Watching the Eurovision Song Contest has never been more exciting before, during and after the event, with the official app right in front of you. As you watch the spectacle unfold on television, this app will introduce you to the participating artists, the lyrics of the songs for you to sing along, information about each country and, of course, the results! Along with each country's professional jury, it is up to you to decide on the outcome of the 60th Eurovision Song Contest. Voting (local rates apply) has never been easier right from the app. After you cast your vote, a special message from your favourite artist is waiting for you! This, and much more, all comes with this ultimate virtual companion.

Selected features:

An overview of the latest stories, photos and videos
MatchMaker: Find out with which Eurovision decade matches you best
Music shop (album released on 20 April 2015) now also with the karaoke version for each song
Merchandising shop, where you can buy your own Eurovision souvenirs
Follow each show live: With detailed information about the show, artists, songs and countries
Two additional languages: French and Spanish
Detailed participant profiles: Get to know the artists
Selfie filters: Give your pictures a touch of Eurovision
Here's the application in action, and just in time, with eight days to go before the final and only a handful before the semi-finals....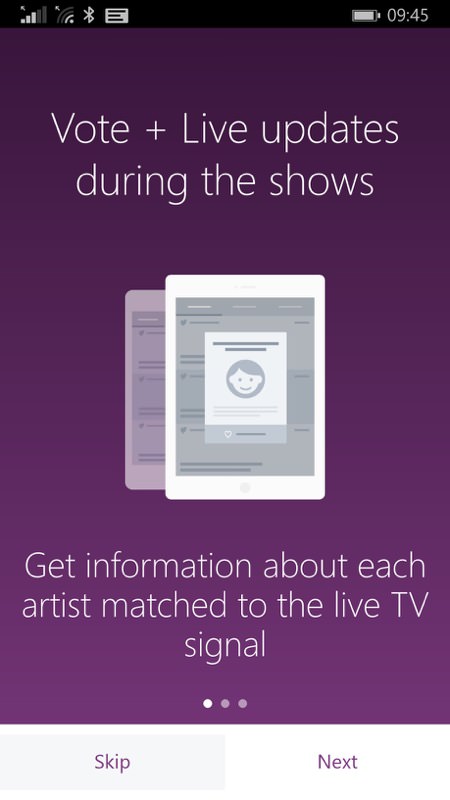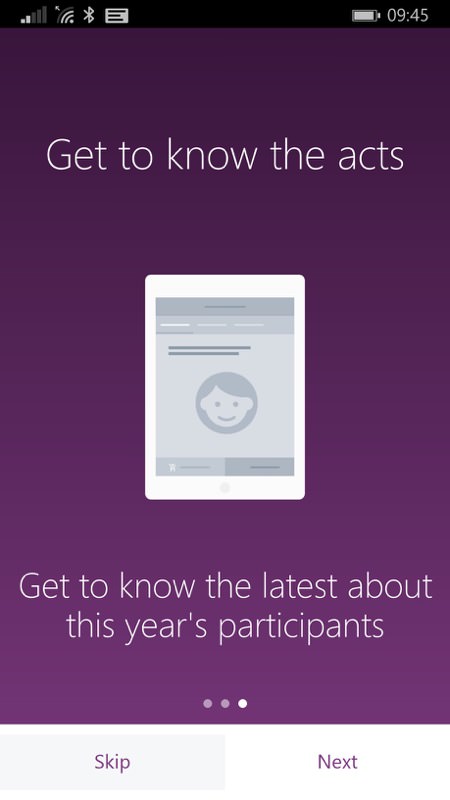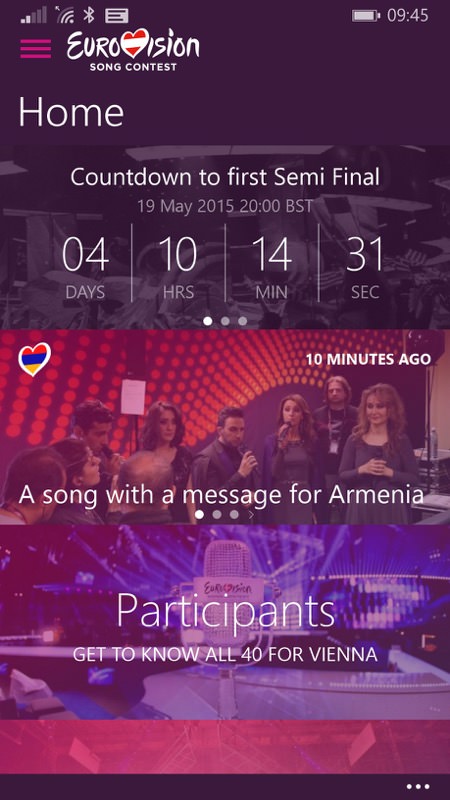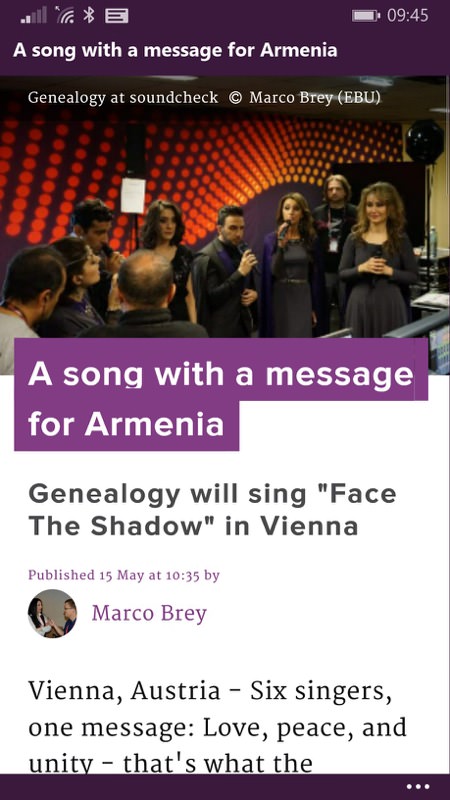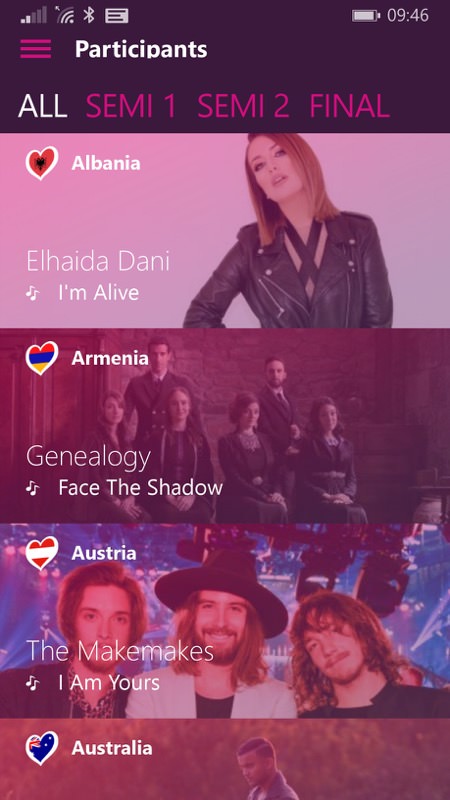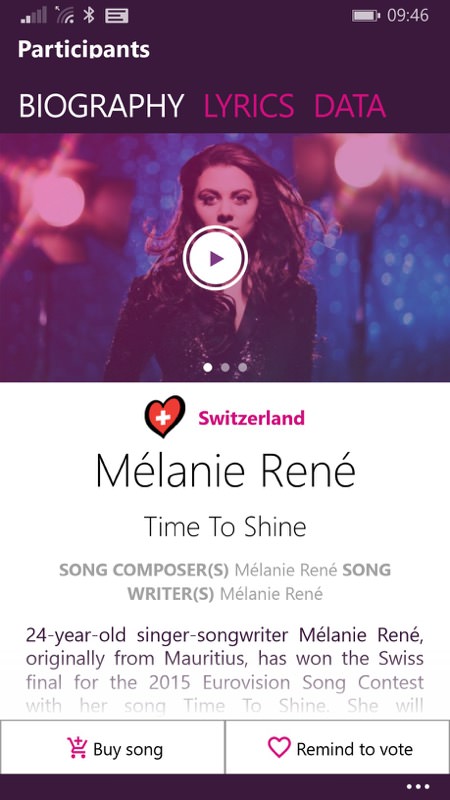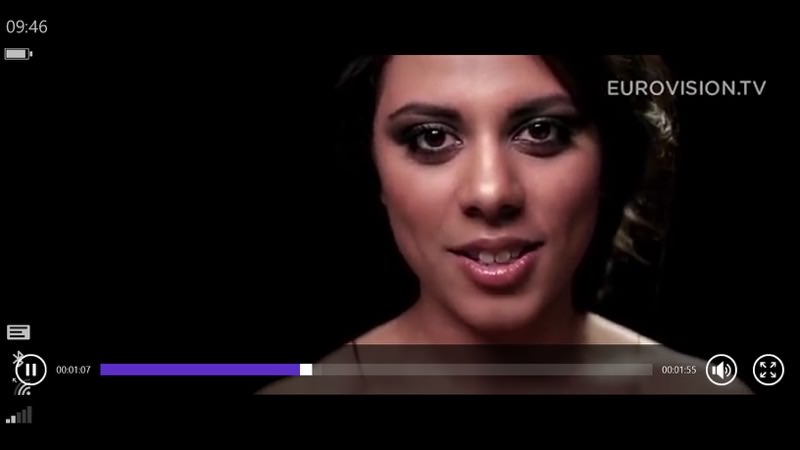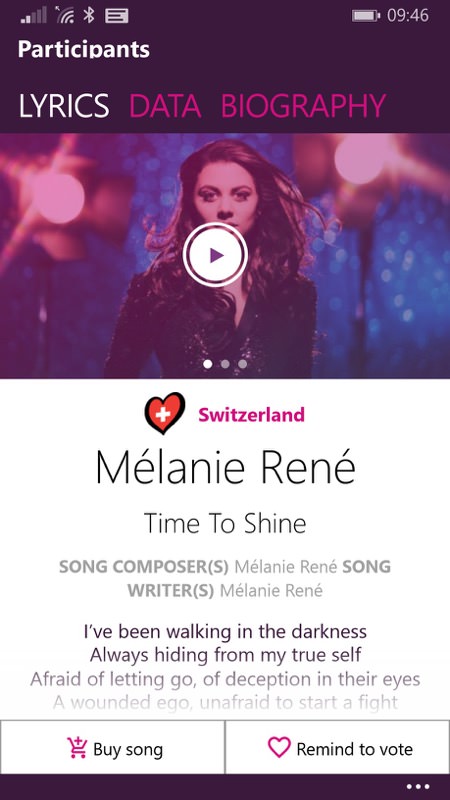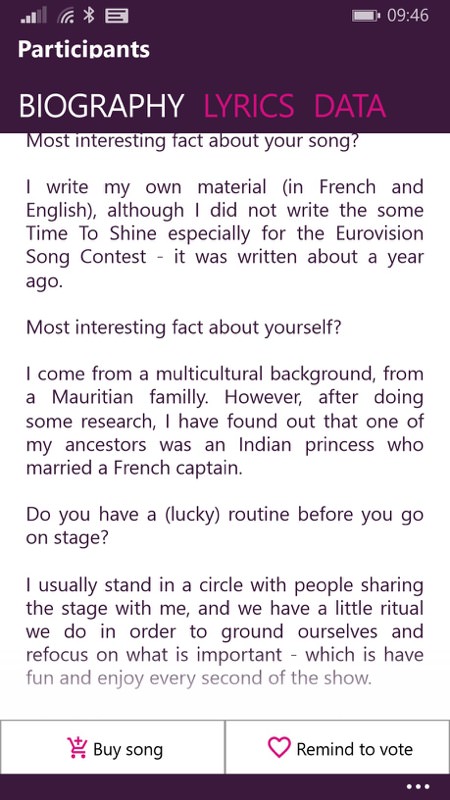 The Matchmaker (novelty quiz) and 'Selfie' (superimposes very basic Eurovision flogans on a camera instance) sections are fluff, of course, and not even worth screenshotting. But hey, they add to the atmosphere...
If you're into Eurovision and you own a Windows Phone then look no further. You can download the Eurovision Song Contest app in the Store here.