From the Store description:
Karaoke One offers you the best Karaoke experience on all platforms and devices, with thousands songs coming soon.
Great MP3 and WAV studio recorded backing tracks, synced lyrics, awesome design, constant updates...and much more!

Here's Karaoke One in action: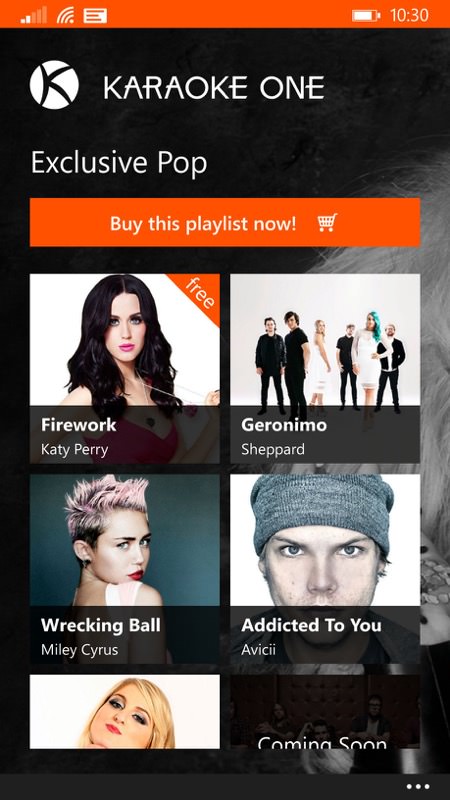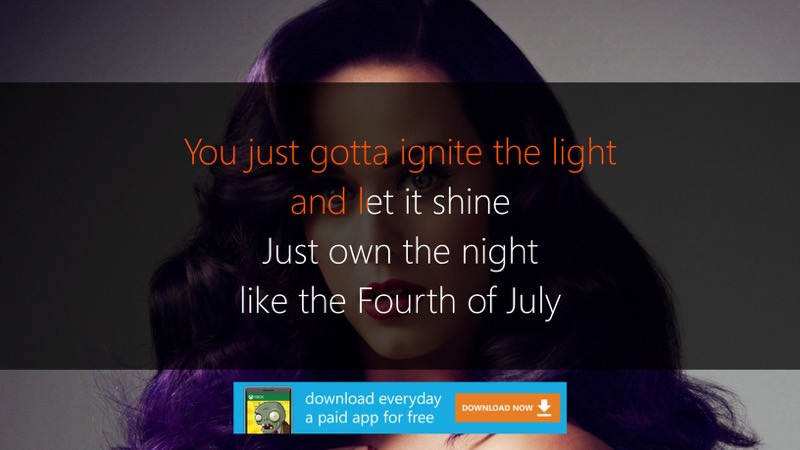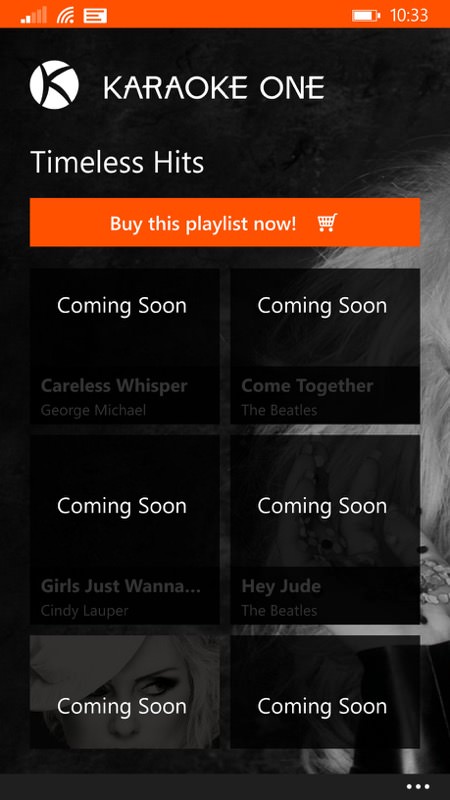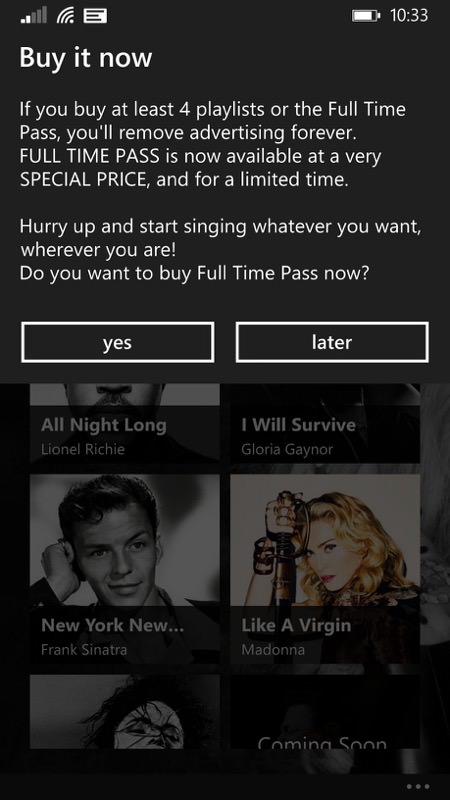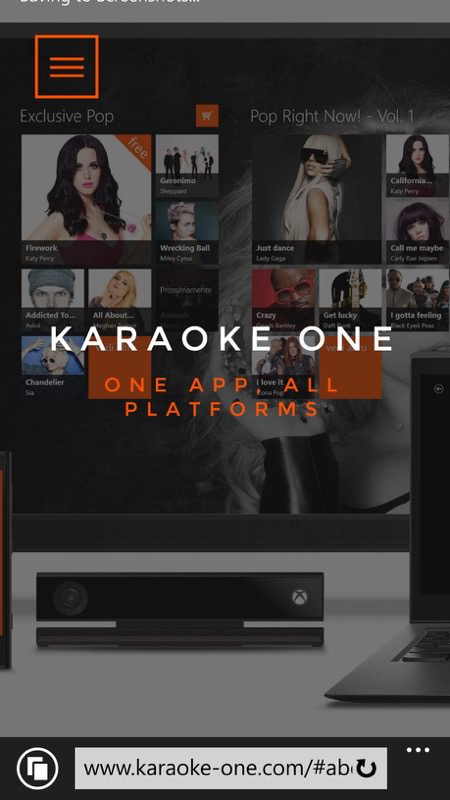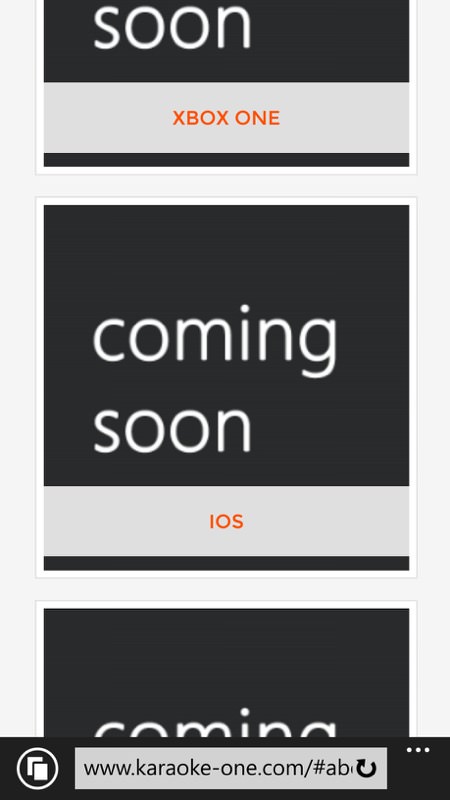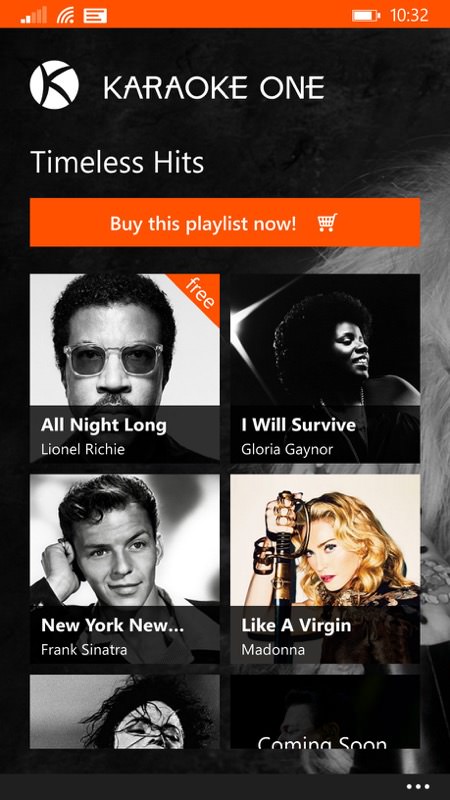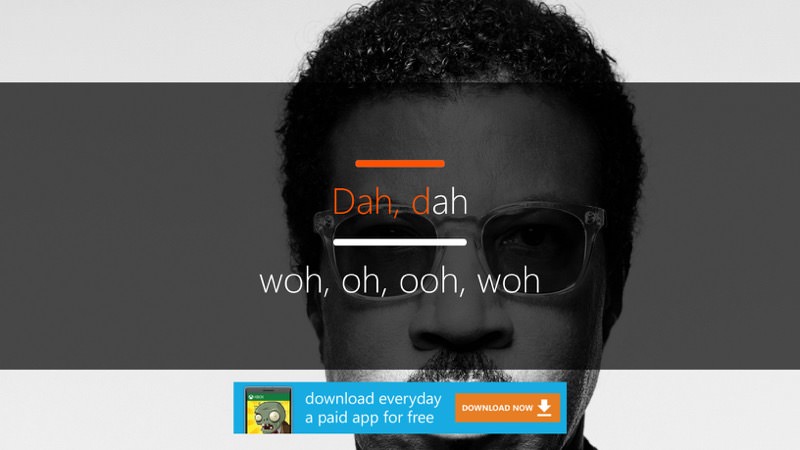 It's early days for Karaoke One - all the content that's not there yet, the lack of a search function, and so on. You can grab it in the Store now if you think you might have fun with this.