From the Store description:
The iD app gives you quick and easy access to your iD account, allowing you to make payments, buy extras and stay in complete control even when you're on the move.
The iD app has everything you need to manage your mobile account. Here are just a few of the useful things you'll be able to do:
• View any of your bills from the past 6 months.
• Monitor your usage and keep a close eye on your limits.
• Quickly buy extra bundles and services as soon as you need them.
• Pay your bills at any time.
• Check your upgrade eligibility to see if you're due a new smartphone.
• Get all the latest offers, competitions and much more!

The iD app in action on Windows Phone, showing currenct account status, bill and payment management, and add-on management: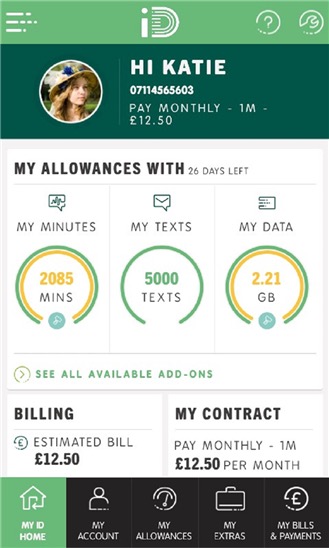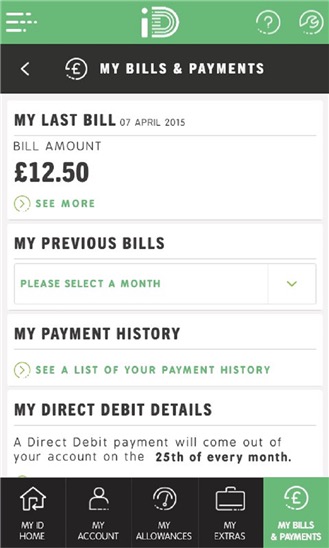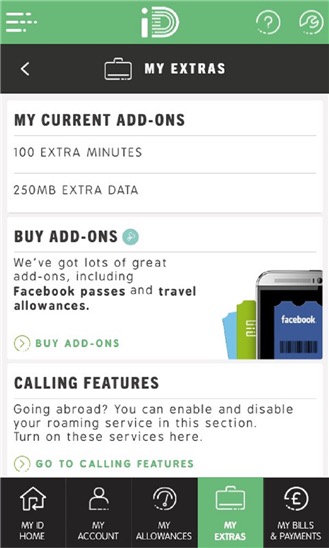 Although no one here is an iD customer, the features of the application look a generation beyond the Windows Phone apps provided by the other networks in the UK, so well done all round to CPW and the developers. Not least for remembering that Windows Phone exists!
iD customers can grab the application here in the Windows Phone Store.